Visa On Arrival
Vietnam visa on arrival is the latest trend to get your visa to Vietnam.
What is visa-on-arrival
Vietnam and some other countries in the region such as Cambodia, Indonesia (Bali Island), India and to a lesser extent, China, have allowed travel agencies to obtain a visa on arrival for their customers on their behalf. Previously, only travelers booking a tour in Vietnam can have their visa arranged by the tour company which must possess an international tour operator license. Since 2005, the new law has changed the format of visa on arrival - making it easier to obtain than before. Most travel agencies in Vietnam now can arrange the approval letter for a fee.
Please note that this is different from e-visa, which is a new program applied from 1 February 2017 onward for a limited number of nationalities.
Legitimacy
This is a legitimate process and your visa is issued by the Vietnam Immigration Department. There are many online tourism businesses where you can apply online for your visa. As indicated in the Ordinance on Entry, Exit and Residence of Foreigners in Vietnam (No. 24/2000/PL- UBTVQH 10 of April 28,2000 - View full document here), Chapter III, Article 6, foreigners are granted entry at International Border gate point under the following conditions:
They enter for funerals of their relatives, for visits to their seriously ill relatives;
They depart from countries where Vietnamese diplomatic missions and/or Consulates are not available.
They enter for visit under programs organized by international tour enterprises of Vietnam;
They enter to provide urgent technical support for programs, projects, to give first- aid to seriously ill person, accident victims, to provide rescue for victims of natural disasters and epidemics in Vietnam.
For other urgent reasons.
Except for condition (3), in which customers will have to deal with a travel agency who will forward the applications over to the immigration office, the rest of conditions need to be verified and pre-approved by Vietnamese embassies and consulates abroad.
How to apply
You need to submit your application form online with one of the travel agents providing visa-on-arrival service. After that you will receive an approval letter - which you show at Vietnam airport and collect the visa stamp (read more about procedures at Vietnam airport). Documents you need to submit at the airport include: your approval letter, your passport, 2 passport-photos.
Advantages
The process of applying for a visa-on-arrival is rather simple and straightforward. Most agencies explain at great details how to get one on arrival and all agencies follow similar process so you will not be confused.
Visa-on-arrival saves you time - especially if you need one urgently.
No hassle with sending away the passport.
Disadvantages
Visa On Arrival works only with air travel so if you plan to come to Vietnam by crossing the border or on a cruise, you cannot apply for a visa-on-arrival.
The wait time at the airport can be long. You will have to wait in line from 15-30 minutes to get your visa stamp, though the traffic depends on where you are flying from and on what day.
Visa On Arrival is often processed on a group basis - you may find your name on the list with another 15 applicants you probably will never know of.
Where to get the visa letter
You can arrange your pre-approved visa letter through your tour operator or through a specialized agency (such as myvietnamvisa.com and vietnamvisa.com - which both provide services for both single and multiple entry). The process may take 2-3 working days depending on where you get your letter from - it is best that you apply for your visa well in advance.
Updated: As of September 2022, visa on arrival is still limited to those who enter Vietnam on an organized tour with a local tour operator.
Comments (1)
Your comment...
Conversations
Join the conversation
ALL COMMENTS (1)
R
Dev Raj
Hi, We're a tour agency from India. We like to know what are cost for visa for Indian visitors. So that we will plan trip and send for travel. Thanks, https://www.mypuritour.com/
12 months ago
0 REPLY
read next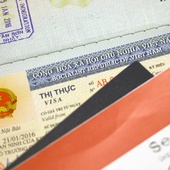 Vietnam applies its new policy for e-visa effective from 1 February 2017.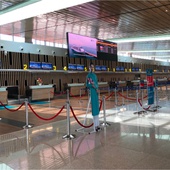 Ever wonder how the immigration takes place? Here is what happens as you leave your country for Vietnam.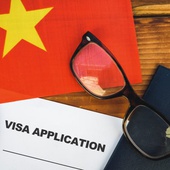 In this page, you will find the detailed guide to fill out a Vietnam visa application forms and entry/exit form.