Spain
A complete guide for Spanish passports visiting Vietnam: Visa requirements, application and tips.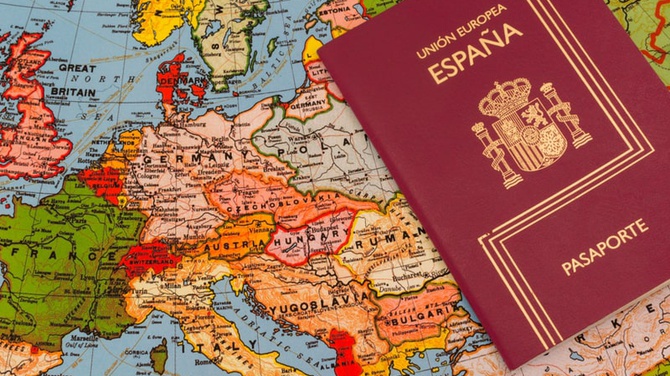 Photo: Shutterstock
Visa Information
Spanish nationals no longer require a visa if staying in Vietnam for less than 15 days - Policy effective since 01 July 2015. (The policy has been extended to 2021)
To stay for more than 15 days, there are two options:
Option 1: Getting a visa on arrival
Visa on arrival is a convenient option for obtaining Vietnamese visa and it will save you time and money, especially if you live far away from Vietnamese embassies. This is arranged by numerous travel agencies which are readily available online. You will pick up the visa at a Vietnam Airport.
There are two simple steps:
First, apply online, fill the application form then receive and print your approval letter.
Arrive at Vietnam Airport, have your approval letter stamped and get your visa. Remember to prepare two passport photos and $25 fee for single entry or $50 for double entry.
With this option, your visa will be issued by the Immigration Department of Vietnam. Make sure that the approval letter has the correct date of entry, your name spelling, your passport number and your date of birth.
Option 2: Visa at Vietnam embassy
Apply at the Vietnamese Embassy in Madrid, Spain. The following documents are required:
Address of Vietnamese Embassy in Spain
Address: Av. de Alfonso XIII, 54, 28016 Madrid, Spain
Tel: +34 915 10 28 67
Fax: +34-91 415 7067
Spanish Passport Application
Requirements:
You must be a Spanish citizen to apply for a Spanish passport. If you live in Spain, you apply through your own government offices and if you are in Vietnam, you can apply through the Spanish Embassy in Vietnam.
Make an appointment with the Spanish embassy or Spanish Consulate General. You must go in person to apply for the passport which cannot be made through mail or online with the embassy.
Fill in and complete the passport application form acquiring from the Spanish embassy.
Two passport photos on which you should be facing the camera in front of a plain white or off-white background. In the photo, you must not be wearing any accessories that block or obscure his face.
Proof of your Spanish citizenship by submitting a photocopy of your Spanish National Identity Card, an old Spanish passport or an official copy of your birth certificate. If you were born abroad, you may be required to submit copies of your father's or mother's birth certificate.
Extraneous Civil Documents needed to clarify unusual circumstances may be required.
Passport application processing fees of €20 must be paid at the time you submit your Spanish passport application; only cash and check are accepted.
Processing time:
The processing time will take about 10 to 15 business days.
Spanish Embassy in Vietnam
Address of Spanish Embassy in Vietnam
Address: 4 Lê Hồng Phong, Ba Đình, Hà Nội
Telephone: (024) 3771 52 07
Fax: (0084) (024) 3771 52 06
Email: emb.hanoi.vis@maec.es
Tourism Statistics
This table shows the number of Spanish tourists visiting Vietnam in recent years:
| | | | | | | | | | |
| --- | --- | --- | --- | --- | --- | --- | --- | --- | --- |
| Country | 2019 | 2018 | 2017 | 2016 | 2015 | 2014 | 2013 | 2012 | 2011 |
| Australia | 83,597 | 77,071 | 69,528 | 57,957 | 44,932 | 40,716 | 33,183 | 31,305 | 28,162 |
Data sources: Worldbank.org, Wikipedia.org
Comments (0)
Your comment...
Conversations
Join the conversation
ALL COMMENTS (0)
There are no comments. Add your comment to start the conversation.
read next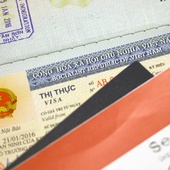 Vietnam applies its new policy for e-visa effective from 1 February 2017.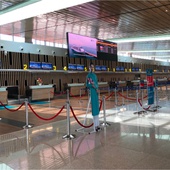 Ever wonder how the immigration takes place? Here is what happens as you leave your country for Vietnam.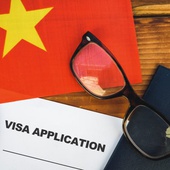 In this page, you will find the detailed guide to fill out a Vietnam visa application forms and entry/exit form.