Canada
A complete guide for Canadian passports visiting Vietnam: Visa requirements, application and tips.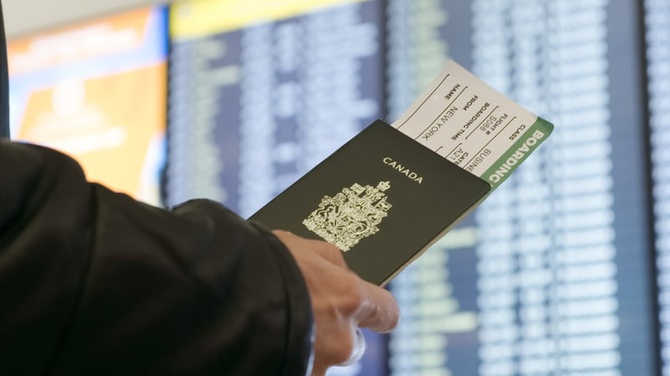 In 2019, the total number of Canadian tourists visiting Vietnam was approximately 159,121.
Visa Information
All Canadians - except those with a Vietnamese or Southeast Asian passports - are required to have a visa to enter Vietnam. Canadians can apply for a visa in Vietnamese embassy (in either Canada or a third country), or online for a visa on arrival.
Visa on arrival:
You can apply online for a visa on arrival. This is arranged by a number of travel agencies, readily available online. You will pick up the visa at a Vietnam Airport. It usually takes 2-3 business days to process your visa application and an approval letter will be sent to your email. You take the letter and passport photos to enter Vietnam by air.
Note that Visa on arrival works for air travel only.
Visa at Embassy:
The following documents are required for each visa application:
Original Passport (with at least 01 month validity from the date of leaving Vietnam)
One completed application form for a Vietnam visa (download link below)
One passport sized photo of 4x6 cm (attached to the application)
Visa fee by Money order or Certified cheque, payable to "The Embassy of Vietnam"
Prepaid self-addressed return envelop, preferably by Fedex or Priority Courier Canada Post with tracking number.
Download Vietnam embassy visa application form here
Vietnam Embassy in Canada
Address: 470 Wilbrod Street, Ottawa, ON, K1N 6N1
Email: visa@vietnamembassy.ca
Tel: (613)-236-0772
Travel Tips for Canadian Citizens
To most Vietnamese, Canadian well serves its role of a peace-keeping country and the image of a Canadian always rings a bell about one that is culturally-conscious, considerate and friendly. If that is flattering to you, maybe you should keep up the tradition!
There is no special safety warning specifically directed towards Canadians traveling in Vietnam. Beware of petty crime such as minor robbery and pickpocket in the crowd. Travel safely in a good-conditioned bus and avoid eating lettuce on the sidewalk restaurants.
Before taking photos of people, make sure you ask in advance. This will further polish the image of a Canadian in the mind of Vietnamese.
A good souvenir to give your Vietnamese friends is a small bottle of ice-wine or maple syrup. They will enjoy the dream-weaver that is made in Canada as well.
If you require emergency support outside of office hours, contact Canada embassy or consulate hotline number: +84 (24) 3734 5000 (Canadian Embassy in Vietnam website)
Applying for/ Renewing Your Canadian Passport
You can apply for your Canadian passport either in person or by mail, with four options of picking up your visa: pick up in person, regular mail, express mail and urgent mail.
Requirements:
Download and complete the application form PPTC153 online or pick up a hard copy at Passport Canada office, Canada Post outlet or Service Canada Center, available in each and every city and town. If you are in Vietnam, you must download and complete the form PPTC040 and PPTC001 and submit your application in person at an embassy or consulate.
Proof of Canadian citizenship: a birth certificate or certificate of citizenship or certificate of naturalization or certificate of registration of birth abroad.
All documents must show the same name. If you name changes, you will need to show proof of name change, such as your marriage certificate or a legal change of name document
Proof of identity: you can submit the original or a notarized copy of one of the followings – Driver license; healthcare card; federal or provincial identification card; old age security; employee identification card, or previous passport.
2 identical photos of 5x7 cm. One photo must be signed by a guarantor to certify the likeness of the applicant and the photo.
Fee:
The fee differs between adult and children, the country which you currently reside and the number of pages you request your passport to be.
Processing time:
The processing time is 10 business days for those applying in person at a passport office or 2 business days for applying by mail or with a receiving agent.
For Canadians residing abroad, the processing time per application is 15 business days.
Canadian Embassy in Vietnam
Embassy in Hanoi
31 Hung Vuong, Ha Noi, Vietnam
Tel.:+84 (24) 3734 5000
Fax:+84 (24) 3734 5049
Email: hanoi@international.gc.ca
Tourism Statistics
This table shows the number of Canadian passports visiting Vietnam in recent years:
| | | | | | | | | | |
| --- | --- | --- | --- | --- | --- | --- | --- | --- | --- |
| Country | 2019 | 2018 | 2017 | 2016 | 2015 | 2014 | 2013 | 2012 | 2011 |
| Canada | 159,121 | 149,535 | 138,242 | 122,929 | 105,670 | 104,291 | 104,973 | 113,563 | 102,563 |
Data sources: Vietnamtourism.gov.vn, Worldbank.org
Comments (0)
Your comment...
Conversations
Join the conversation
ALL COMMENTS (0)
There are no comments. Add your comment to start the conversation.
read next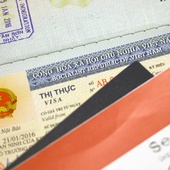 Vietnam applies its new policy for e-visa effective from 1 February 2017.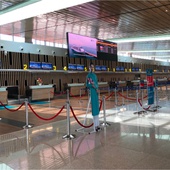 Ever wonder how the immigration takes place? Here is what happens as you leave your country for Vietnam.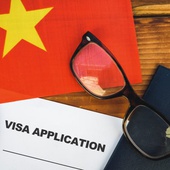 In this page, you will find the detailed guide to fill out a Vietnam visa application forms and entry/exit form.