Customs Regulations
Thanks to policies to promote tourism, custom regulations in Vietnam today are getting simpler than ever before. However, as a sensible visitor, you should pay attention to basic information about essential documentation and things you are obliged and not obliged to bring along on arrival at and departure from Vietnam.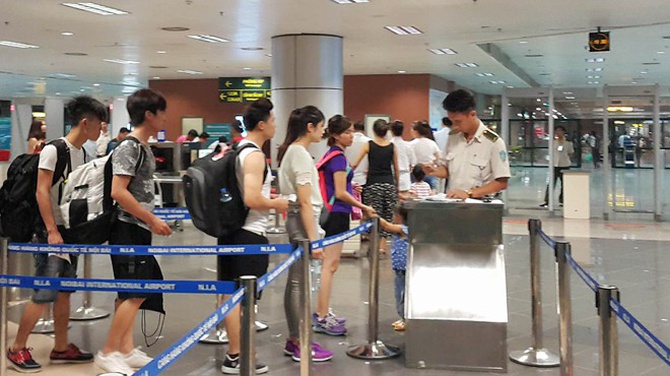 Customs clearance at Vietnam airport. Photo: tienphong.vn
Travel Documents
For a start, even though valid passport and entry visa or visa approval letter to Vietnam are generally required for all visitors; travelers of some countries such as Finland, Norway, Japan, Korea and members of ASEAN are exempted from visa with 15-30 day validity according to unilateral and bilateral visa exemption agreements of Vietnam government.
Others visitors may obtain visa at Embassies & General consulates of Vietnam, travel agencies or on arrival. Visa on arrival means that you attain visa approval by Vietnam Immigration office in advance and get visa stamped on your arrival. For more detailed information, please check our pages about visa to Vietnam.        
Goods and Products
You are able to bring the maximum amount of the followings; otherwise, it is mandatory to declare and pay import taxes: 
Duty Free:
Cigarettes: 400
Cigars: 100
Tobacco: 100 gram
Liquor: 1.5 liters
Perfume and jewellery for personal use
Souvenirs and gift items valued at not more than US$ 300
Materials Under Declaration
There are no restrictions on the amount of currency, gold, precious metals and stones; however, you have to declare on the customs forms provided that your luggage includes:
Foreign currency: in excess of US$ 5,000
Vietnam Dong: in excess of VND15.000.000
Gold: in excess of 300gr
Gold and jewellery not for personal use
Banned Materials
Things below should be excluded from your luggage:
Weapon, ammunition, explosives and inflammable objects
Military technical equipment; drugs, opium and other narcotics
Anti-government literature; pornographic literature, etc.
On top of this; antiques, some types of precious stones, wild animals, rare and precious plants listed in Vietnam's red-book could not be exported.  
Visitors are normally required to fill in arrival-departure forms and also custom forms on condition that you bring things that require declaration or exceed duty-free norm. Nevertheless, from 15 November 2010, arrival-departure forms are exempted for all visitors in all international airports and 12 border checkpoints in Vietnam. Thus, it is likely that may not have to fill in any form when you visit Vietnam.  
Please be noted that this is only a brief summary and that customs regulation in Vietnam are subject to change at any time. So, always double check all information before making any important decisions. The Vietnamese Customs maintain an extremely informative website (www.customs.gov.vn/English/Lists/CustomsFormalities/Traveller.aspx) which you can refer to.
Comments (0)
Your comment...
Conversations
Join the conversation
ALL COMMENTS (0)
There are no comments. Add your comment to start the conversation.
read next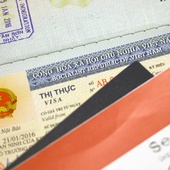 Vietnam applies its new policy for e-visa effective from 1 February 2017.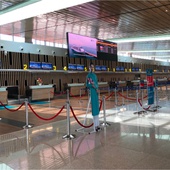 Ever wonder how the immigration takes place? Here is what happens as you leave your country for Vietnam.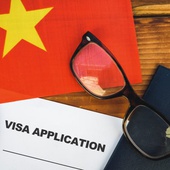 In this page, you will find the detailed guide to fill out a Vietnam visa application forms and entry/exit form.