5 Must-dos While You Are In Hanoi Old Quarter
However, since travelling time is always never enough, here are some handy suggestions about top things to do if you decide to visit this unique quarter but don't have a lot of time:
Watch water puppet show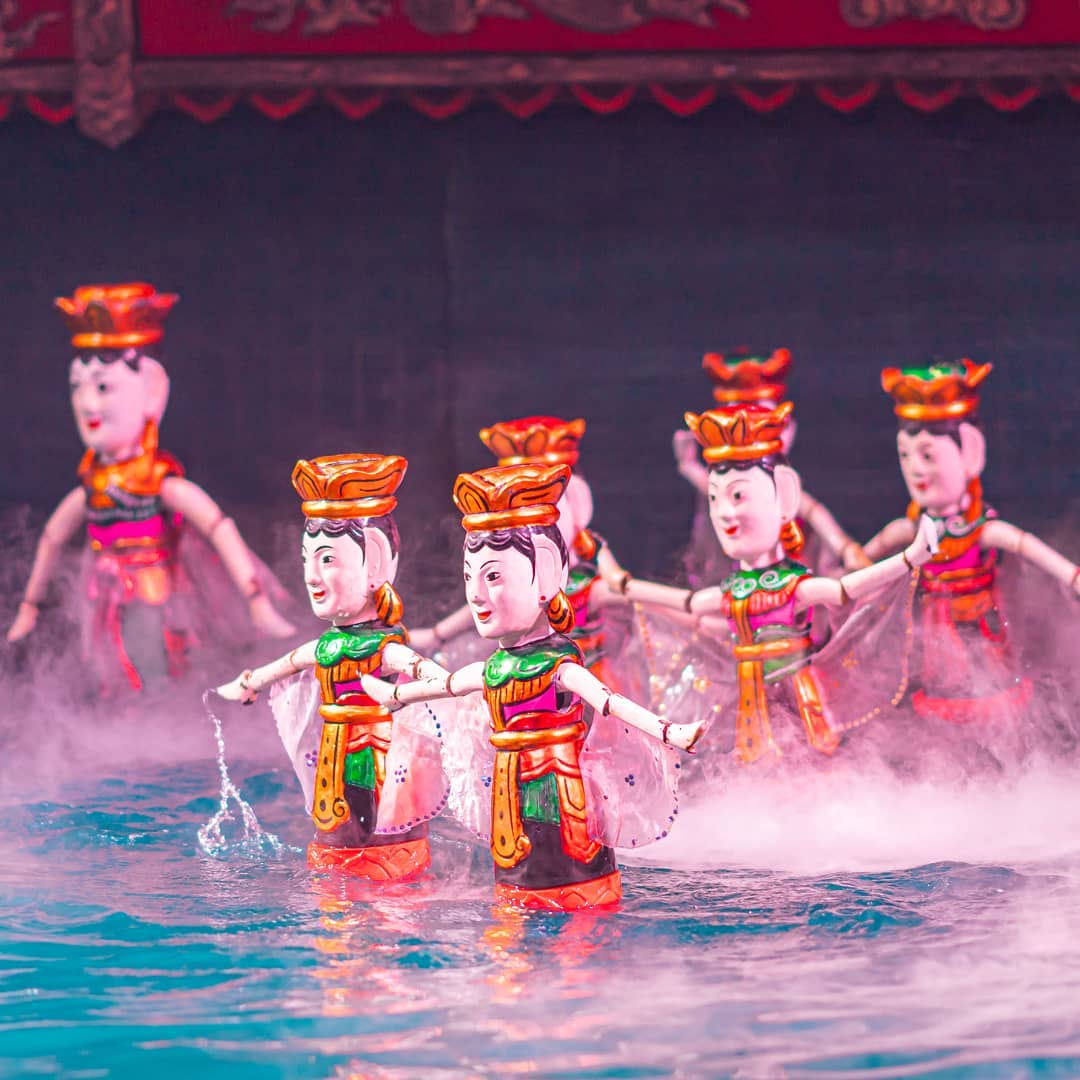 Watch water puppet show - Photo instagram @fabs_wen
This should absolutely go on the top of your list! The water puppet show, a tradition dated back a thousand years ago, never fails to surprise audiences by the deeply cultural content and the artistic performances by the wooden puppets that seem to have a soul inside. The fascinating combination of many different kinds of traditional arts, from the colorful puppets made of wood dancing beautifully on the water surface, to the orchestra playing traditional instruments that you cannot see anywhere else in the world, is sure to blow your mind away!
Walk through Dong Xuan Market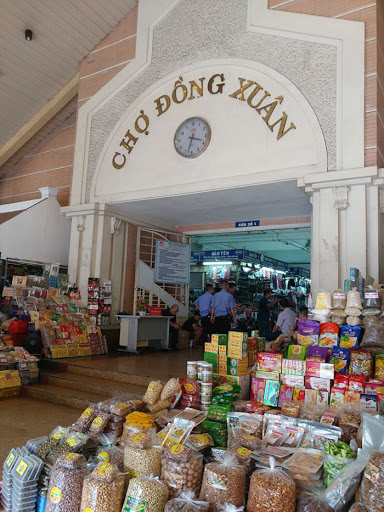 Walk through Dong Xuan Market - Photo @truyenhinhdulich.vn
If you want to immerse yourself in the everyday life of the local people, one quick way is to walk around Dong Xuan Market, an indispensable part of their life for over a hundred of years. There are many kinds of goods on display, so you can definitely buy something as a gift for yourself as well as for your family and friends.
Drink Bia Hoi at Ta Hien
Famous International Beer corner - Photo: doanhnghiepvietnam.org

After a day of walking around the Ha Noi Old Quarter, it's a good idea to spend some time sitting down enjoying Beer Hoi, a kind of homemade beer, on Ta Hien Street. Sipping beer on the sidewalk on small plastic chairs and tables full of people, you enjoy a buzzy atmosphere feeling like you are truly a part of this vibrant city.
Visit a temple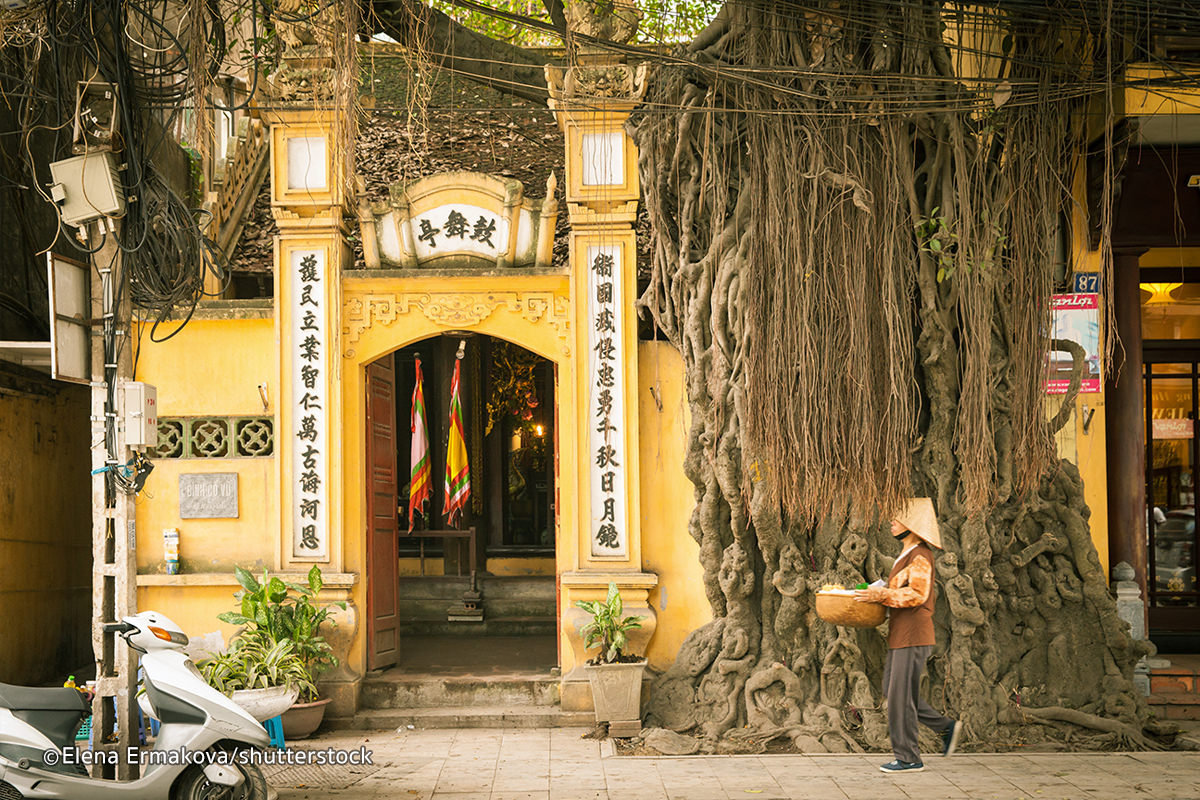 Visit a temple - Photo: Shutterstock by Elena Ermakova

As a dominantly Buddhist country, there are so many temples and pagodas around the Ha Noi Old Quarter, each conceals an interesting story and has a unique architecture. Visiting a temple helps you understand not only about the religious life of the local people but also about their beliefs and values through the stories.
Try a food vendor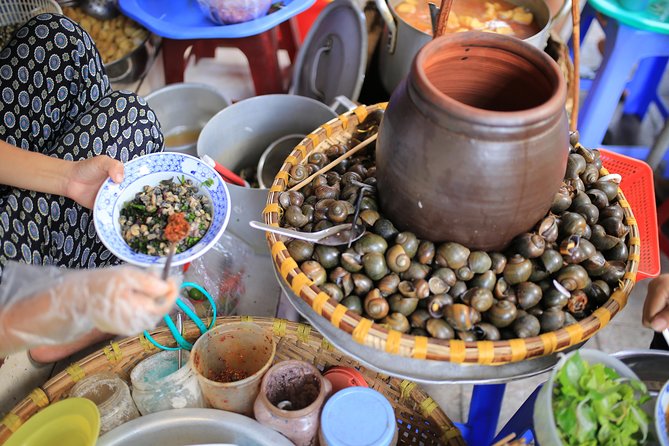 Try a food vendor - Photo @activities.marriott.com
Last but not least, your trip to Ha Noi will not be complete if you don't try some food vendors here. Modestly located on the sidewalk, food vendors offer you high quality local street food with a cheap price. However, if you a foreigner, bargain is quite a must.
Conversations (0)
Join the conversation
Conversations
Join the conversation
ALL COMMENTS (0)
There are no comments. Add your comment to start the conversation.
read next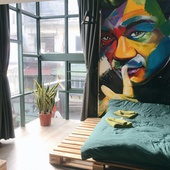 When you visit Hanoi, a city of long-lasting history and rich culture, won't it be a bargain to stay in an Airbnb that you could have the most genuine travel advice from local host while enjoying your own private space with well-supplied amenities? If you are a fan of this alternative accommodation, find our short-list below.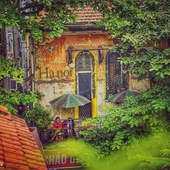 Hanoi Old Quarter, with its myriad of cafes, is the ideal place to start your coffee hunt, all the way watching the continuous rush of people and the time lapse on each street.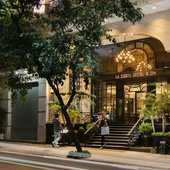 The Old Quarter of Hanoi has been thriving since the 19th century, when it was a major trading area among Hanoians in the old time. The huge number of boutique hotels in the Old Quarter will not break your bank and offer all that you need for your stay, and in style. Browse our listings above and pick what you need.