5 Best Nail Salons in Hanoi Old Quarter
Amidst myriad of fine nail salons and spas including nail services in Hanoi, choosing a suitable one can be a nail-biting decision (except that you really shouldn't!). Spend a few minutes to look into some well-known nail salons below and you'll know exactly where to go for a soothing manicure/ pedicure experience.
Orient Spa
If you're into intricate nail art, then look no further than Orient Spa. This boutique day spa & nails is raved about by many travelers for its indulgent, blissfully affordable manicure and pedicure treatments. Relax in a soothing environment while the professional staff gently pushes your cuticles and polish your nails. Gel manicure/ pedicure service (220,000 VND) is a good choice for beautiful, long-lasting manis. Meanwhile, for a long, spiky and mega-detailed nail, pick OPI coloring service which costs only 150,000 VND for basic manicure/ pedicure with color of your choice.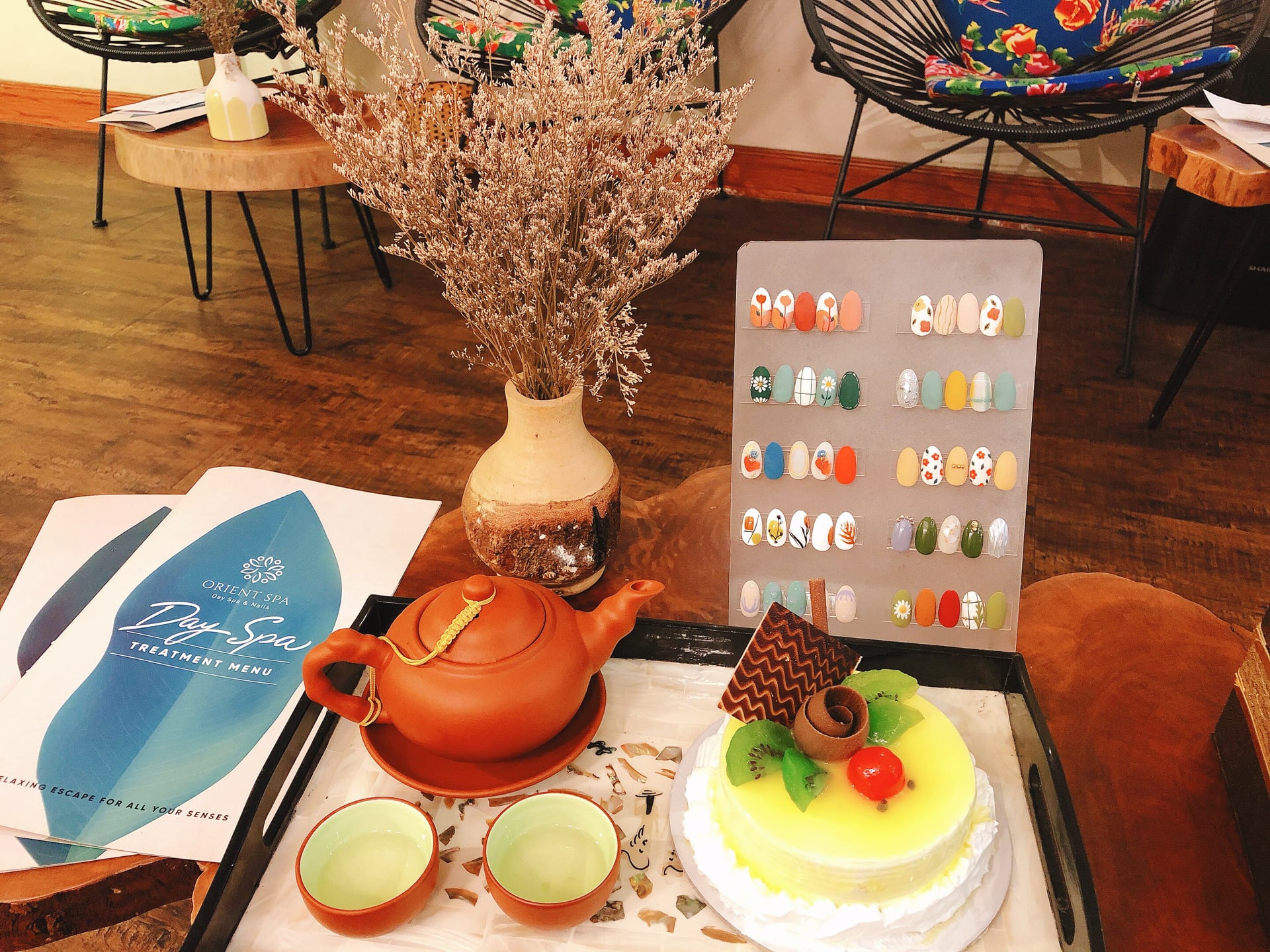 Orient Spa Nail Care Service

Address: 42 Hang Trong, Hoan Kiem District
Website: https://www.orientspahanoi.com/
The Euphora
One of the younger nail store in Hanoi, Tiny Nails is set at 23 Nha Chung, just 5 minute walk from Saint Joseph Cathedral.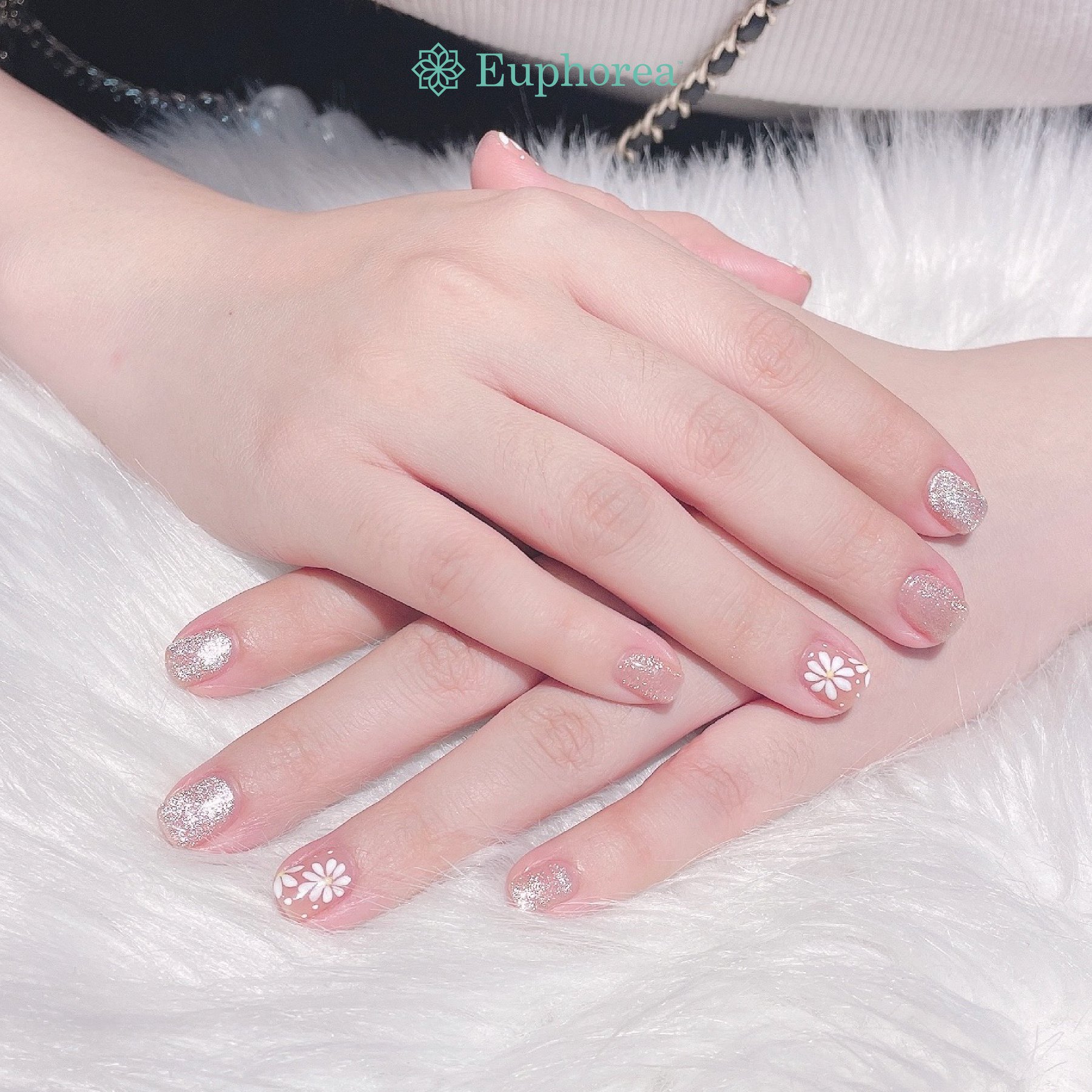 Euphora Hair & Spa

Price list is also affordable for the value its offer: basic manicure/ pedicure (using 8 step treatment) costs only 100,000 (around $4.5), with colors on the extra. The place itself is definitely a lovely one to look at. Plus if you are looking to re-do your hair, this is a great place too.
Address: 23 Nha Chung, Hanoi
The Halei
Tucked on the second floor of a fashion shop, Halei has been a popular choice for tourists and locals alike. There are a plenty of nails artists available, keeping your wait time to a minimum.
No appointment is required.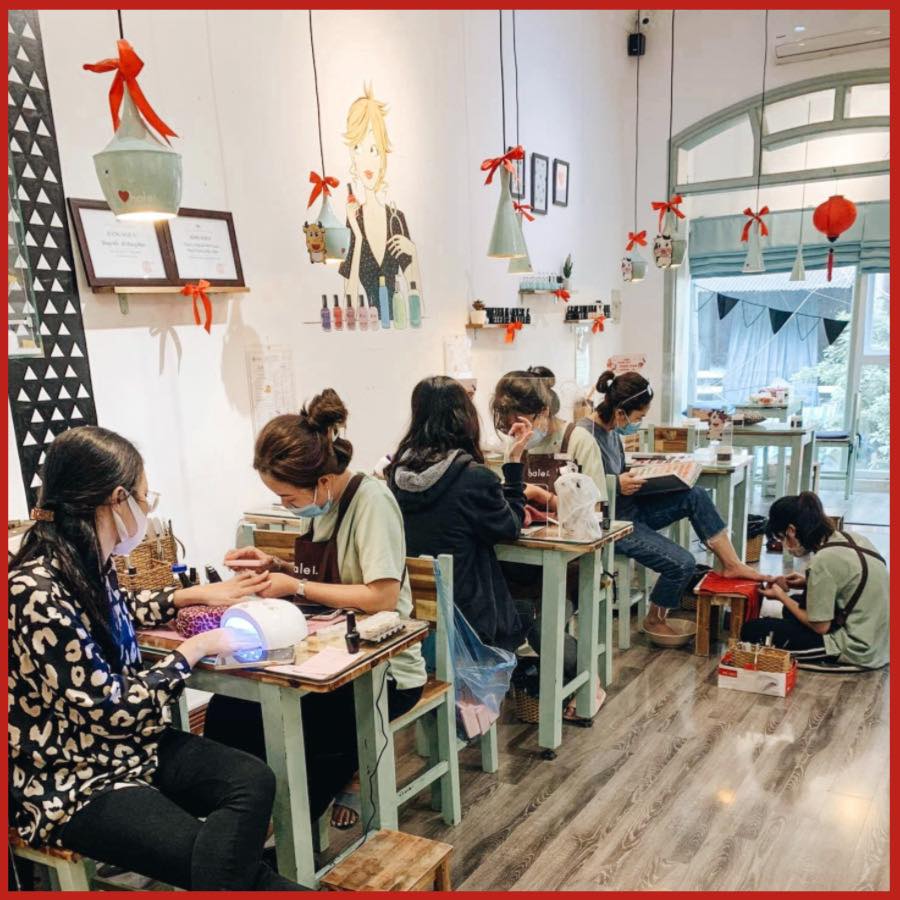 Halei nails at 41 Hang Non

Address: 42 Hang Non, Hanoi
Nail Room Mit's House
Nail Room Mit's house has moved its locale from Hang Luoc street in the Old Quarter to the nearby Quang Trung street. The ultimate spot for nail art wows every first-timer with its Korean-inspired nail service. All products are from Very Good Nails brand, with fashionable color and excellent paint quality.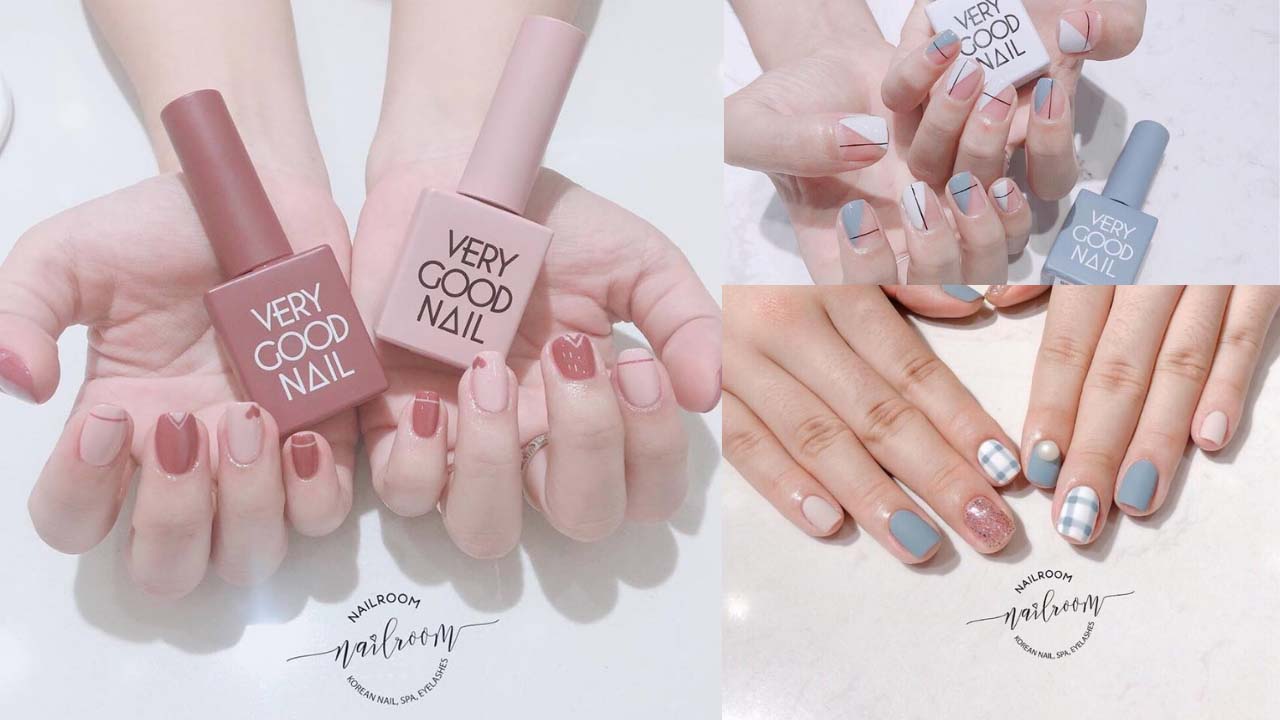 Nailroom Mit's house

Address: 20 Quang Trung
The Bamboo
Practically, every manicure and pedicure imaginable is available at this foreigner-friendly nail salon and spa. From classic manicure/ pedicure to color change and take off with gel, this place has it all. Gelish manicure including cuticle care, nail repair and painting costs you from only 120,000 VND while the deluxe manicure in 75 minutes is priced reasonably at 390,000 VND. Once, you've done with your treatment, look further for one-of-a-kind enhancements such as glitter, nail art stamp, fake nail and nail stone.
Address: 23 Hang Non, Hoan Kiem District
Update: Since April 2020, Bamboo Nails has been closed due to Covid 19
---
Looking for nails recommendation in Ho Chi Minh City? Read about 5 Best Salons For Nails in HCMC
Conversations (0)
Join the conversation
Conversations
Join the conversation
ALL COMMENTS (0)
There are no comments. Add your comment to start the conversation.
read next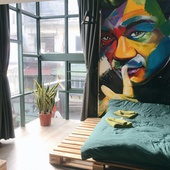 When you visit Hanoi, a city of long-lasting history and rich culture, won't it be a bargain to stay in an Airbnb that you could have the most genuine travel advice from local host while enjoying your own private space with well-supplied amenities? If you are a fan of this alternative accommodation, find our short-list below.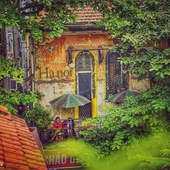 Hanoi Old Quarter, with its myriad of cafes, is the ideal place to start your coffee hunt, all the way watching the continuous rush of people and the time lapse on each street.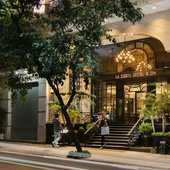 The Old Quarter of Hanoi has been thriving since the 19th century, when it was a major trading area among Hanoians in the old time. The huge number of boutique hotels in the Old Quarter will not break your bank and offer all that you need for your stay, and in style. Browse our listings above and pick what you need.