A Brief History Of Hanoi Old Quarter
As the result, many skilled craftsmen gathered around this royal palace to sell their products, creating a cluster of villages each specialized in a different type of craft. These specialized villages, or guild, made it easier for craftsmen with the same skills to work together and for the products to be transported to a specific street. Overtime, this collection of villages became a busy trading center, especially reached its peak under the French colony, when it became a well-known marketplace to trade both the local goods and those from China, France and India.
In addition, a typical house here is about 3 meters wide and 60 meters long, which means that the length is approximately 20 times as big as the width! This is because back then store owners were taxed according to the width of the storefront, thus in order to save the money but still make sure to contain a lot of goods, they had to lengthen their houses, making uniquely-shaped buildings called "tube houses". After so many years and especially the American war when Ha Noi was heavily bombed, most of this Quarter retains its original state and architecture, thus becoming Hanoi's very heart and soul.
Conversations (0)
Join the conversation
Conversations
Join the conversation
ALL COMMENTS (0)
There are no comments. Add your comment to start the conversation.
read next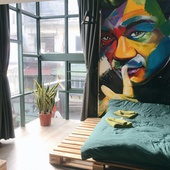 When you visit Hanoi, a city of long-lasting history and rich culture, won't it be a bargain to stay in an Airbnb that you could have the most genuine travel advice from local host while enjoying your own private space with well-supplied amenities? If you are a fan of this alternative accommodation, find our short-list below.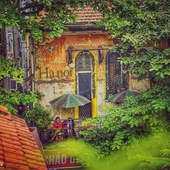 Hanoi Old Quarter, with its myriad of cafes, is the ideal place to start your coffee hunt, all the way watching the continuous rush of people and the time lapse on each street.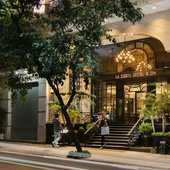 The Old Quarter of Hanoi has been thriving since the 19th century, when it was a major trading area among Hanoians in the old time. The huge number of boutique hotels in the Old Quarter will not break your bank and offer all that you need for your stay, and in style. Browse our listings above and pick what you need.