14 Best Things To Do in Hai Ba Trung District
As one of the first four districts in Hanoi (before the city saw grand expansion and now has a whooping 30 districts), Hai Ba Trung is where the fusion of modernity and nostalgia is manifested in the air, through every single corner.
You can feel it delicately touching your soul as you wander the intricate little streets, watching the unknown coffee shops hidden in old buildings and the sacred temples lying in eternal silence, and discovering the unfamiliar delicacies offered on eccentric sidewalk food stalls. All are very much local and little known by tourists.
Such great things keep newbies in town on an endless adventure out of curiosity. Check out the following 15 things to do in Hai Ba Trung district to get you started!
Eat Pho Like A Local at Thanh Ha pho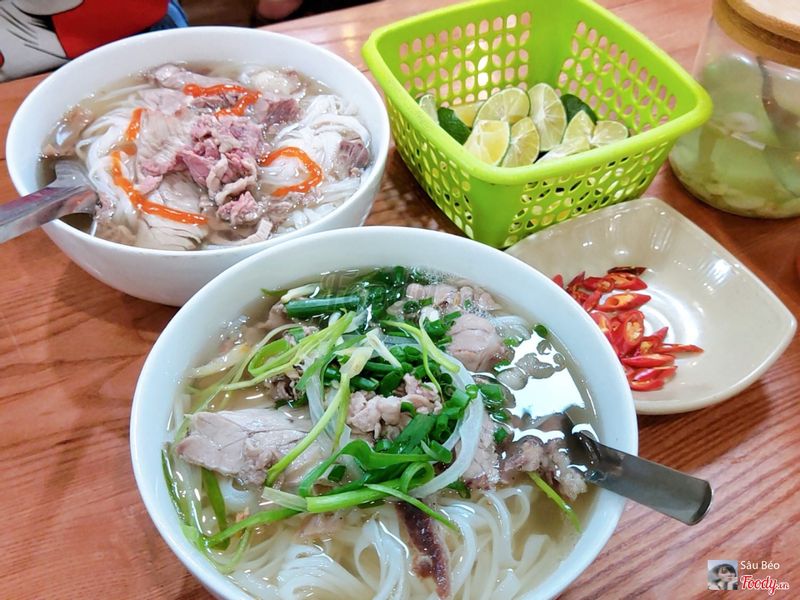 Photo by @Sâu Béo
Pho dates back only to the early 20th century but it has become the most iconic noodle soup of Vietnamese cuisine.
You can try Pho at Thanh Ha Pho in Lac Trung street, where it is traditionally cooked and reasonably priced. This restaurant is also family-friendly because most toddlers love the tasty fried rice they serve.
Hours: 8h - 23h
Address: 238 Lạc Trung, Hai Bà Trưng
Walk Around The New Quarter
Real gourmets in Hanoi often have two options to side with: The Old Quarter, or The New Quarter. While the Old Quarter covers the tiny streets that surround Hoan Kiem Lake, the new quarter is a pretty tree-lined area that covers 5-6 blocks of Bui Thi Xuan, Mai Hac De, Trieu Viet Vuong, Ba Trieu and Hue street. Together this area becomes energized days and nights, with multiple great international dining (Saigon, Hai Phong, Japanese and Thai cuisines on Trieu Viet Vuong for example), boutique cafes (Bui Thi Xuan, Mai Hac De), bars and pubs, hair salons and chocolate shops. The shops and restaurants here are bigger and less antique than those in the Old Quarter but no less authentic: they showcase a thriving Hanoi economy in the 2000s and how people are enjoying fast (positive) pace of change, where creativity gradually dominates over traditional traits.
Address: the quarter that starts from Nguyen Du and ends at Vincom Center Ba Trieu.
Take An Easy Stroll Around Halais Lake (Thien Quang lake)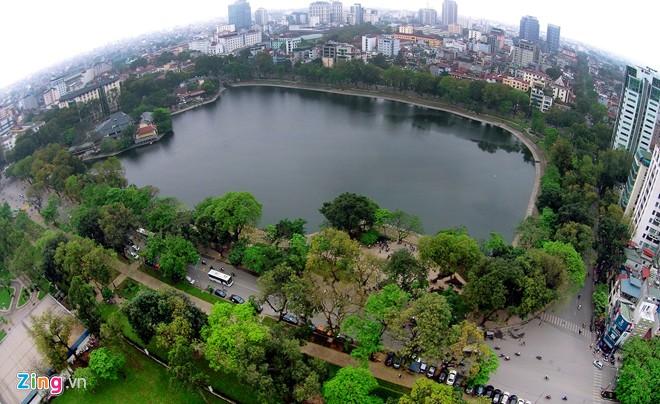 Photo : zing.vn
Halais Lake is an ideal lake to go sightseeing especially in the morning. Tourists, especially Buddhism followers can enjoy an easy stroll around the lake to watch the peaceful scenery and pay a visit to the three pagodas of Thien Quang, Quang Hoa, Phap Hoa nearby. From these pagodas you can have a nice view of the lake as well.
Address: Nguyễn Du, Hai Bà Trưng
Sample Banh Xeo - A Countrywide Favorite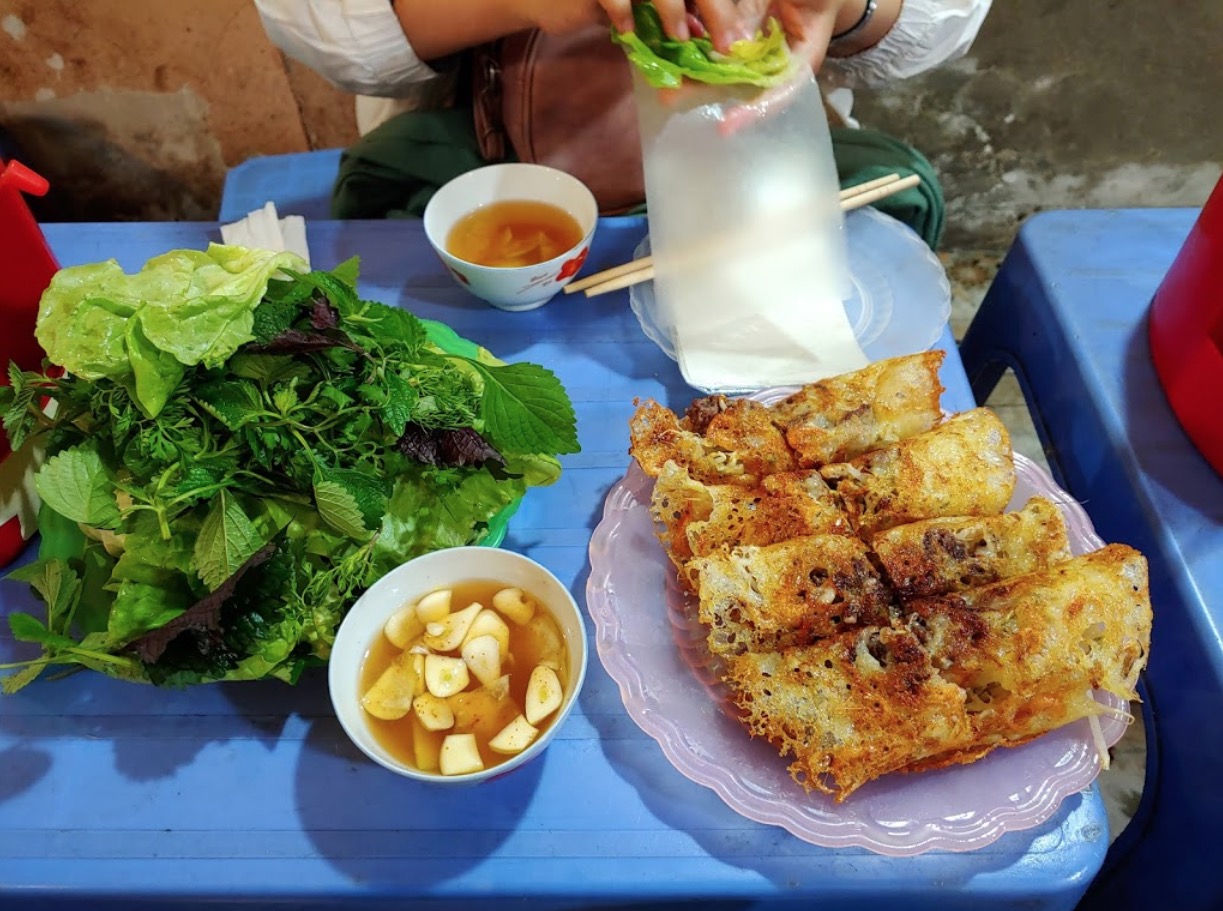 Photo by @Son Hoang
Banh xeo is a Vietnamese stuffed rice pancake deeply fried until orange. Xeo refers to the evocative sizzle you hear as it hits the pan at high temperature. A couple of bucks would give you various choices of banh xeo leave you full up.
Hours: 15h - 23h
Address: 77 Đại Cồ Việt, Bách Khoa, Hai Bà Trưng
Visit Hai Ba Trung Temple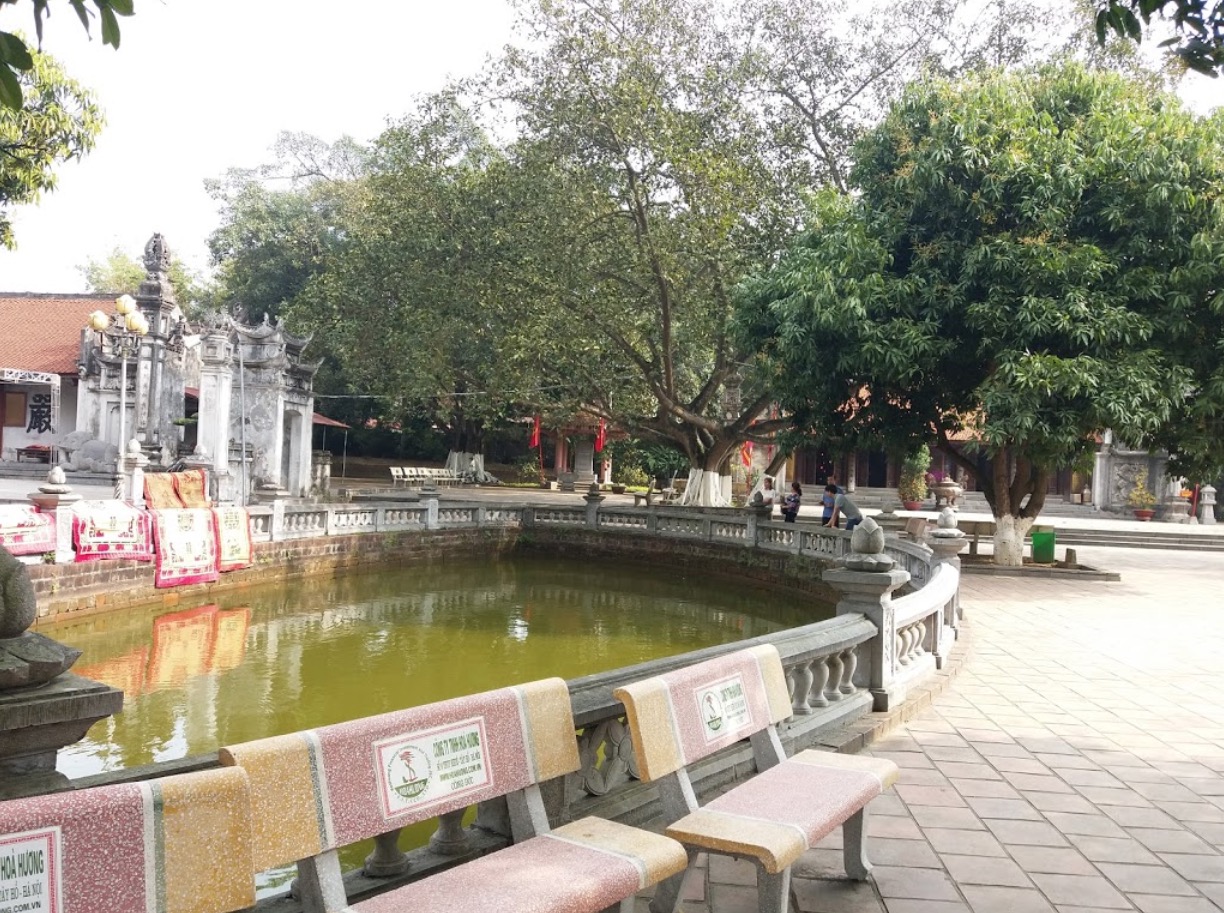 Photo by @Mr Ha
As a famous place of worshipping, Hai Ba Trung temple was built to commemorate Trung sisters, the heroines who led the first fight against Chinese occupation and chose to rather die than surrender to the invader. Hai Ba Trung temple is an ideal destination for visitors who want to learn more about Vietnam's history of fighting for national liberation.
Hours: 9h -17h, Mon - Sat
Address: 12 Hương Viên, Đồng Nhân, Hai Bà Trưng
Drop In Smile Coffee (For Cat Lovers)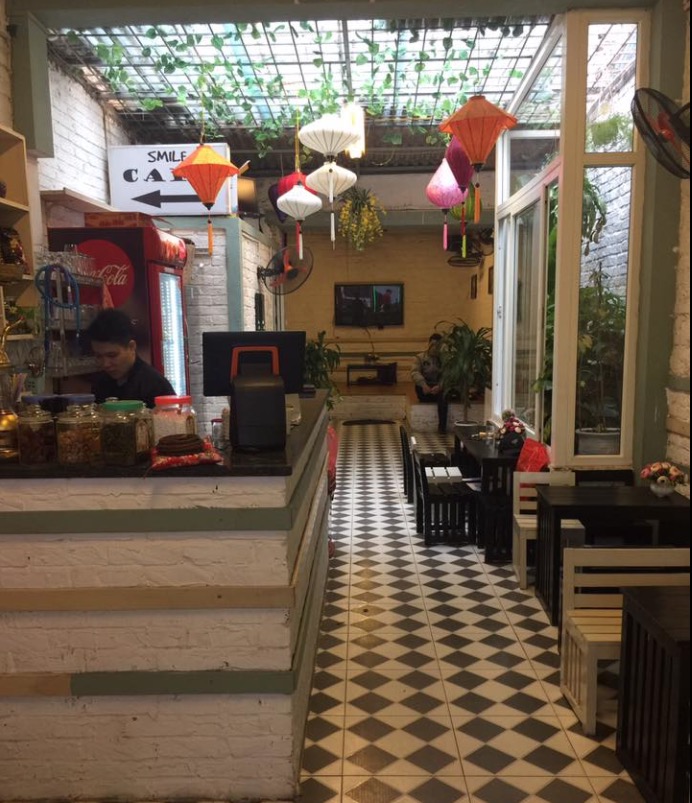 Photo by @SmileCoffe
With subtle and cozy lighting, a great view of the street and popular drinks like teas, smoothies, cappuccino, etc. priced at only one or two bucks, Smile Coffee is a great choice for any tourists, especially ones who are cat lovers. Pick your favorite drink, let adorable cats of various breeds befriend you.
Time: 8h - 23h
Address: 108 A1, Alley 27, Tạ Quang Bửu, Quận Hai Bà Trưng
People Watching & Trying Banh Gio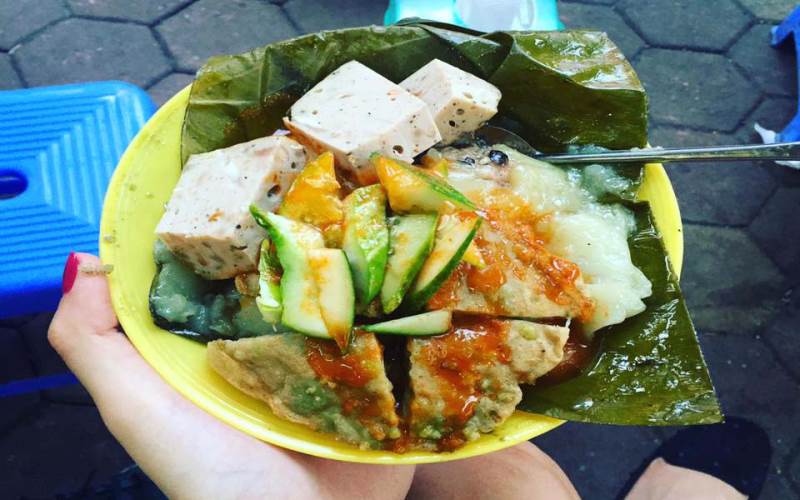 Photo : foody.vn
Banh gio is an unique delicacy of Vietnam. It is a hot rice dumpling shaped like a pyramid, stuffed with meat, mushroom, and served with mouthwatering pickles. A full topping dish costs only 2 bucks but leaves you as full as a tick. The small vendors that serve Banh Gio can be found every other street corner, often with an unnoticed signs but with plenty of people sitting on tiny stool with banh gio plate on the one hand and fork on the other. It's a hard to beat experience that not many tourists get to do.
Time: 10h - 20h
Address: 58 Ngô Thì Nhậm, Hai Bà Trưng, Hà Nội
Join Energetic Games at Jump Arena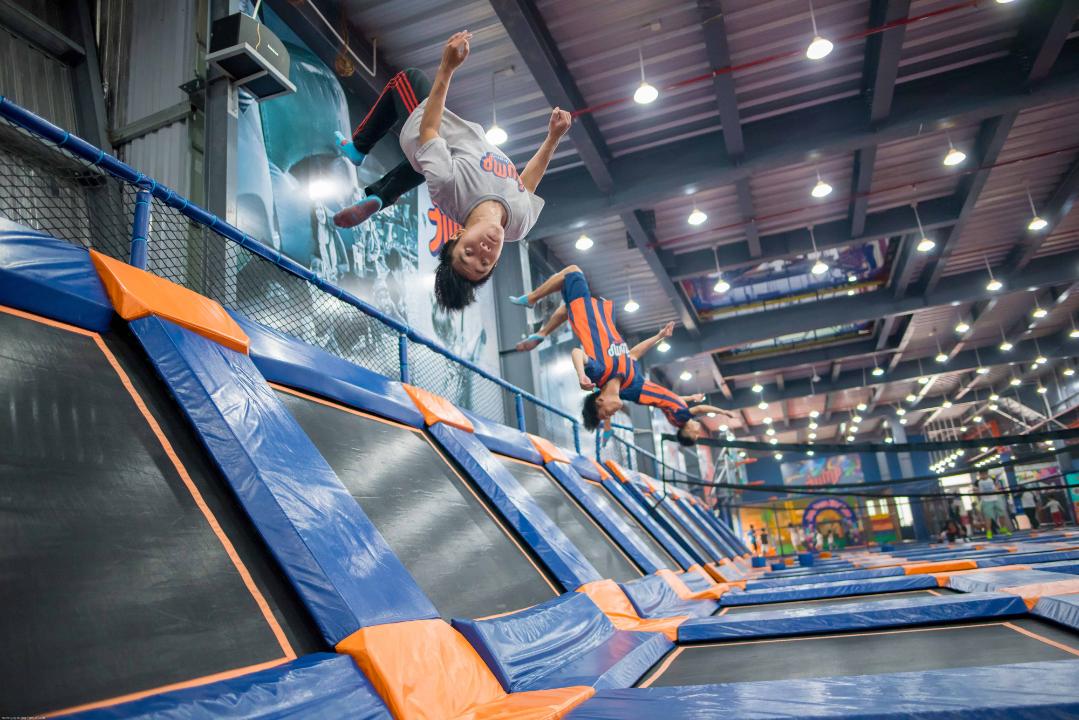 Photo : jumparena.vn
Jump Arena is a new hype for entertainment among Hanoian locals. There are 8 jumping games to bring you and your children endless joy at weekends. For only $5-6 this is also very affordable for any tourist.
Hours: 14h- 22h (Mon-Fri), 9h-22h (Sat-Sun)
Address: 1A Tăng Bạt Hổ, Phạm Đình Hổ, Hai Bà Trưng
Enjoy A Local Snack: Tran Khat Chan Clam Porridge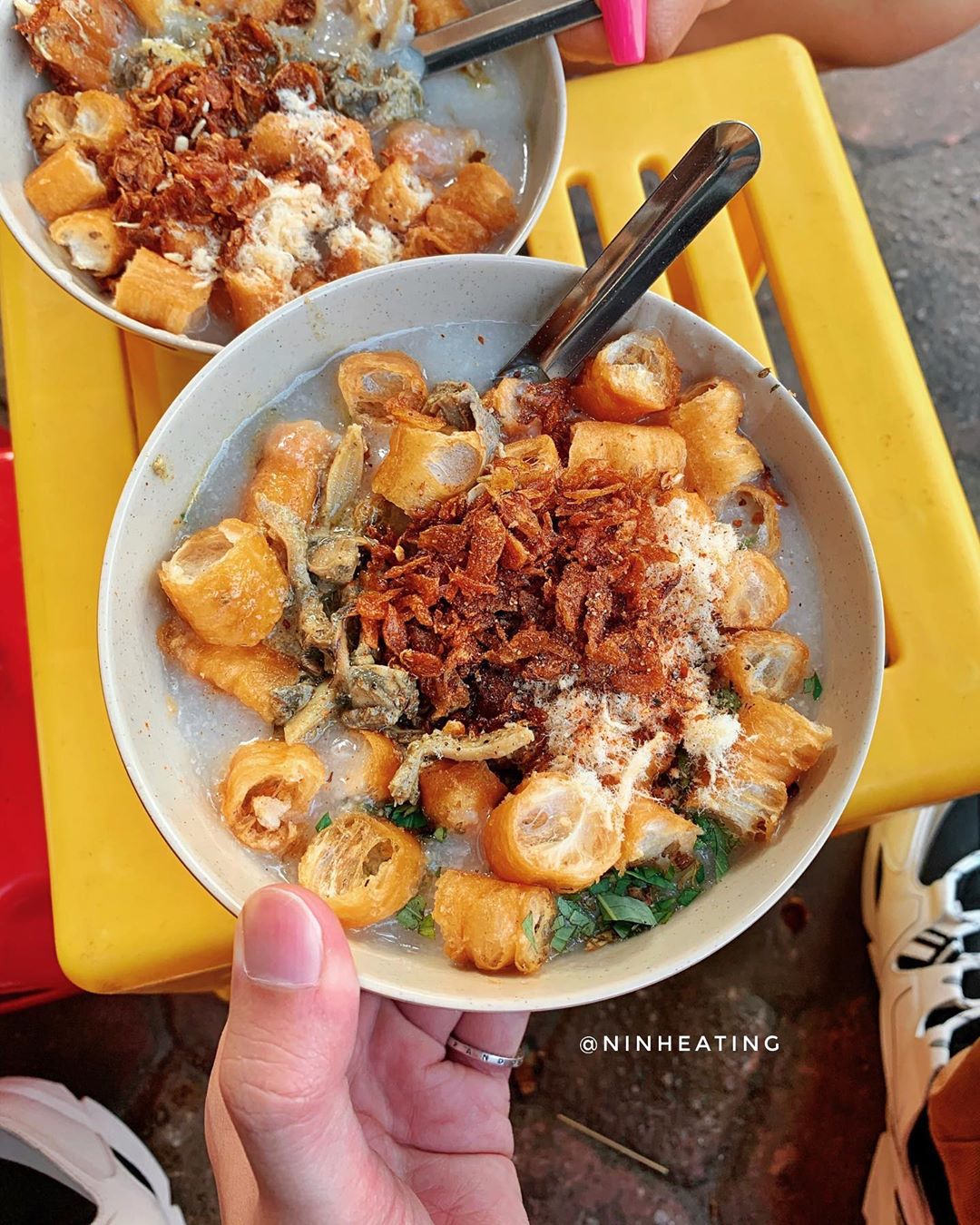 Photo by @ninheating
As humble as it looks, with only some plastic tables and stools, this food stall is renowned locally for its mouthwatering clam porridge. You can enjoy porridge with clam, meat, pepper, black forest mushroom and quay, a deep-fried snack that is exclusively found in Vietnam. This delicacy is best served hot and hence ideal for cold days.
Hours: 12h – 17h
Address: 321 Trần Khát Chân, Thanh Nhàn, Hai Bà Trưng
Take A Painting Workshops at Greecy Coffee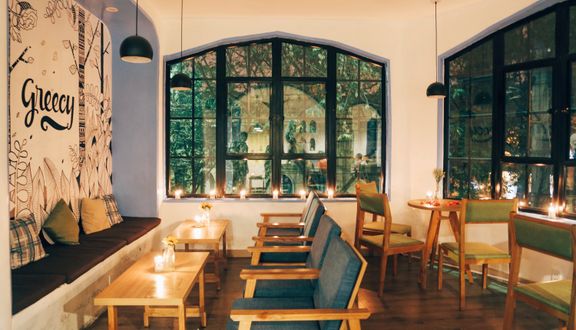 Photo : nghien.cafe
Greecy Coffee has a signature Greek view with the fuse of blue and white shades. At weekends, there are usually workshops on arts and crafts, especially painting to entertain art lovers.
Hours: 8h - 23h
Address: 10, Alley 84, Trần Đại Nghĩa, Bách Khoa, Hai Bà Trưng, Hà Nội.
If You Have Kids, Head To The Aquarium
Photo : nemtv.vn
Times City's VinWonders aquarium is located on the basement floor, featuring a 43 square feet space with impressive dimensional views. Over 30,000 creatures of the ocean gather here to entertain your whole family.The entrance fee is only $7.5.
If you have even more time, take a walk around the Times City residential area - one of the best strolls in urban Hanoi where traffic is quite in order. There are shops, convenience stores, bakeries, hair salons and bookshops to look at along the way.
Hours: 9h30 - 22h
Address: Times City complex, 458 Minh Khai, Vĩnh Tuy, Hai Bà Trưng, Hà Nội
Nightlife Kicks In: The Toilet Bar & Club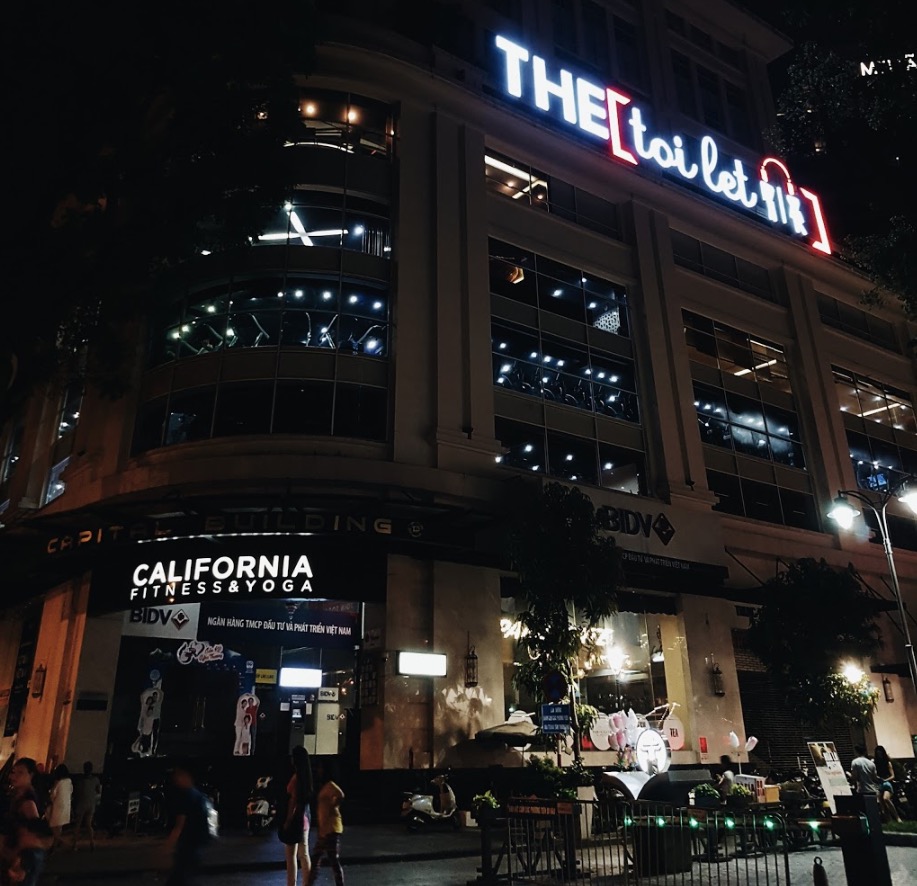 Photo by @IP Club Hanoi
The Toilet Bar & Club is one of the pioneer in EDM clubs of Hanoi. It has wide open spaces and a garden outside. Every Wednesday women can buy a buffet ticket, while normally it would takes around $10-20 for a night full of music and drinks here.
Time: 10h -22h
Address: 6 floor, Capital Building, 41 Hai Bà Trưng, Hoàn Kiếm, Hà Nội
Late Night Hunger? Try Eel Vermicelli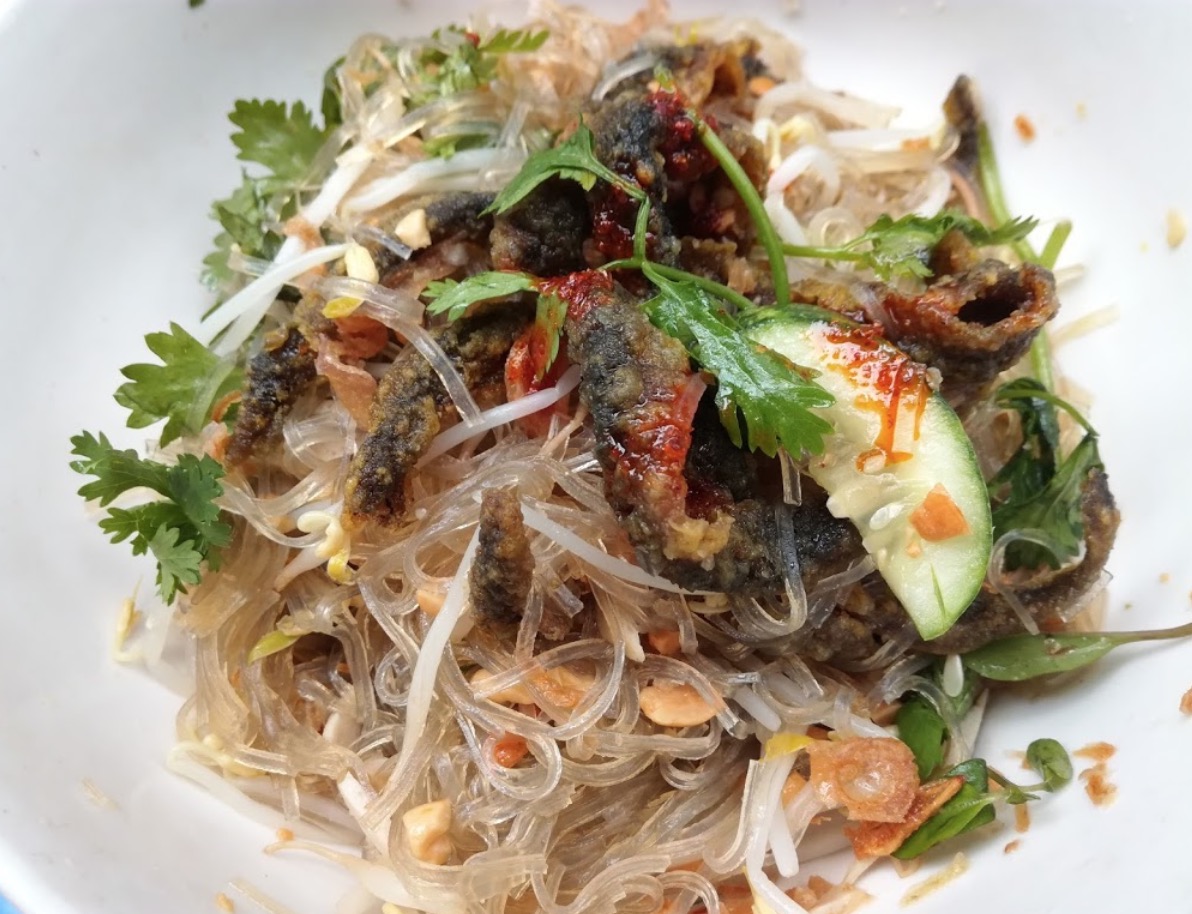 Photo by @Le Hoang Lam
Eel vermicelli noodles is a delicacy consisting of eels, vermicelli noodles, condiments, salt, pepper, lime and a lot of fresh herbs. The noodles can be stir-fried or boiled in broth while the eels can be fried till crispy or simmered till soft. It is best served when the steam is swirling in the air.
Hours: 8h - 23h
Address: 34, Lê Đại Hành, Lê Đại Hành, Hai Bà Trưng
Fine Dining At Voyage Restaurant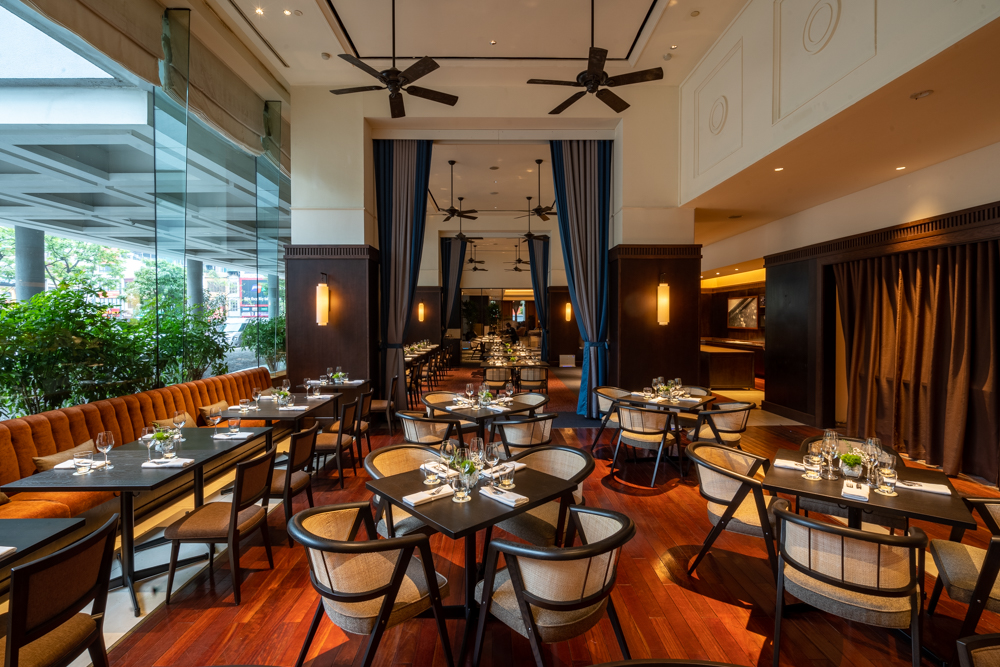 Photo : hanoiduparchanoi.com
If you are more into high-class restaurants, Voyage is a good choice with hundreds Vietnamese delicacies and international dishes. It is also decorated in a modern European style. The subtle music creates a romantic ambiance.
Hours: 11h30 - 22h
Address: 1st floor, duParc Hanoi Hotel, 84 Trần Nhân Tông, Hai Bà Trưng, Hà Nội
It can take forever to discover Hai Ba Trung district to the fullest. Put aside any hesitation and start your excursion to Hai Ba Trung district!
Conversations (0)
Join the conversation
Conversations
Join the conversation
ALL COMMENTS (0)
There are no comments. Add your comment to start the conversation.
read next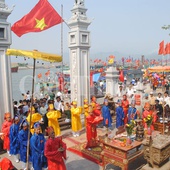 Con Temple Festival is an annual events organized on the 22nd and the 23rd of February.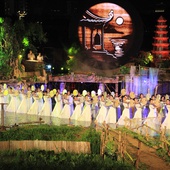 Hue Festival, with participation of 40 international art troupes, including a big number of traditional ones from 30 countries, promises to give tourists golden chances to appreciate different traditions through numerous art performances of varied origins, styles and genres: from East to West, court to folk, music, dance, drama to costume exhibit.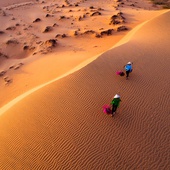 When is the best time to travel to Mui Ne? Have a look at this article to find more details about weather in Mui Ne and plan your best trip ahead.