Lacquer Painting
Vietnamese lacquer painting has drawn much attention of the artistic world thanks to its unique aspects and ethnic features.
According to a research on visual arts, lacquer has played a significant role in terms of traditional materials in Vietnamese painting. Vietnamese lacquer painting has drawn much attention of the artistic world thanks to its unique aspects and ethnic features.  
Lacquer has gone through a long road to be widely used today. About two millenaries ago, Vietnamese people already knew how to process raw lacquer to decorate and protect their daily objects, furniture and architectures from being destroyed by nature. Objects made of bamboo, fabric, wood, or leather once covered by lacquer will be glossy and watertight with colors lasting for a long time.
Yet, only by thorough study and research of Vietnamese art students of Dong Duong University of fine arts could lacquer painting officially be born, marking a turning point of Vietnamese fine arts. Specifically, Tran Van Can, Pham Hau and Nguyen Gia Tri are pioneering artists in the introduction and development of modern lacquer painting, inherently originating from the simple decoration of architectural motifs in temples, pagodas and traditional handicrafts.

Binh Phong (Folding Screen) by Nguyen Gia Tri
Apart from the traditional material being lacquer, modern lacquer painting could not be completed without materials such as egg, crab and snail shells or even silver and gold sheets; color tones are also not confined to three main traditional colors, brown, black and vermilion. To create a truly lacquer picture, it would take about 5 to 6 months and artists have to go through about 20 stages.
The first step is to select suitable wood as the frame. The wood will be covered by a layer of natural lacquer to prevent it from being damaged by weather and insects. Hot lacquer is used to draw outline of pictures and colors are applied then, layer upon layer. Between each step of adding one more layer, artists must wait until the previous lacquer get dry and rub it in water to smoothen the lacquer ware. There are a lot of paradoxes in making lacquer paintings: should you make lacquer pictures dry, just keep it out of wind; should you want to see your picture, just rub it until images and lines appear.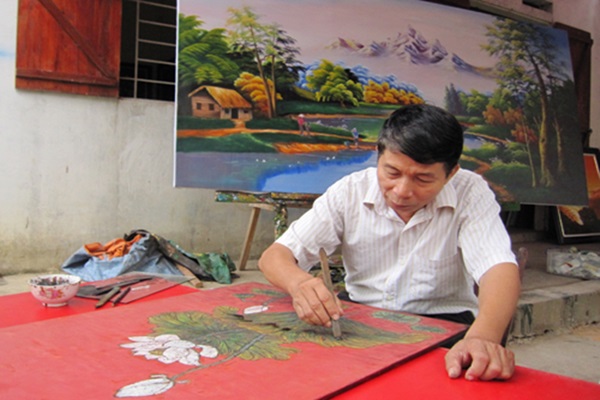 Layer upon layer in lacquer painting. Photo: @hongngoc
The final stage, polishing pictures, also should be done with great care to create a brilliant glossy surface for this work of arts. Creating a lacquer painting entails a lot of hard work, perseverance and passion and only when contemplating the extraordinary beauty of those paintings could you truly understand how deserving efforts of artists are.
It is said that, once again, the countryside, landscapes, architectures, the people and the daily life are showcased vibrantly and lively in traditional paintings, but with refreshing breath and style.    
Conversations (0)
Join the conversation
Conversations
Join the conversation
ALL COMMENTS (0)
There are no comments. Add your comment to start the conversation.
read next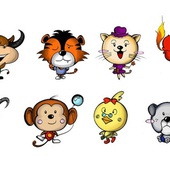 The dragon year can be a booster-for-all for all other zodiacs.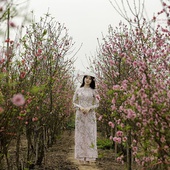 Vietnam's cultural richness stands out with a variety of traditional festivals.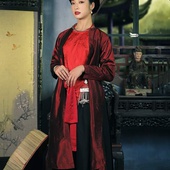 Vietnam is known for its cultural diversity with 54 ethnic groups, in which, Kinh or Viet people accounts for nearly 90% of the whole population.