Dong Ho Paintings
A long time ago, Dong Ho painting used to be a precious decoration to celebrate Tet Holiday
Dong Ho painting or Dong Ho folk woodcut painting is a genre of Vietnamese folk paining, stemming from Dong Ho village ( Dong Ho commune, Thuan Thanh district, Bac Ninh province). A long time ago, Dong Ho painting used to be a precious decoration to celebrate Tet Holiday; Vietnamese people bought Dong Ho pictures to hang them on their wall for a year, and then replaced them by new ones when a new year was coming. Dong Ho painting has become a vivid symbol of folk culture in Vietnam and a source of inspiration for poets and musicians of many generations.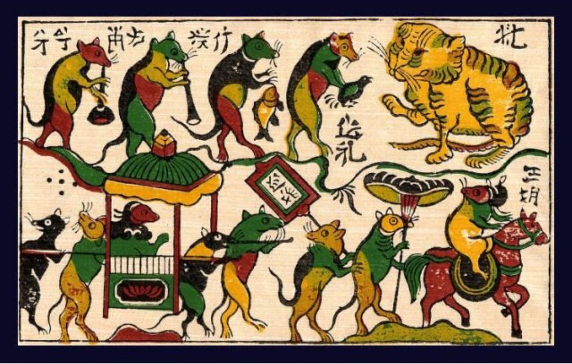 Dong Ho Painting - Wedding of the Mouse
Apart from the beauty of lines and layouts, the folk feature of Dong Ho painting also lays on its color and paper; both are handmade and derived from materials available in nature. The paper is made of bark of tree named "do" and powder of seashells and glutinous rice whilst colors of paint used in Dong Ho pictures are processed from various kinds of natural materials easily found in Vietnamese villages. While seashells bring a sparkling white background, glutinous rice makes the paper more supple and able to conserve colors for a long time. The black color is taken from ash of burned bamboo leaves; the red is from red gravel; the yellow is from flowers. All colors are so striking and lively that you seem to see the whole Vietnamese villages through each line, each color block.  Regarding themes of Dong Ho painting, it should be noted that the folk picture is a fine reflection of daily life, culture values, social philosophies and human aspiration for a better life in years coming; therefore, everyday life, folk allegories, social commentaries, mythical and historical figures, signs of happiness, luck, prosperity are main subjects of the painting. If you would like to wish your beloveds prosperity, happiness and luck, pictures named "Lon dan", "Ga dan", "Chan trau thoi sau" would be your best choice for a gift. Should you are keen on Vietnamese social commentaries, pictures of "Hung dua", "Danh ghen" are good bets.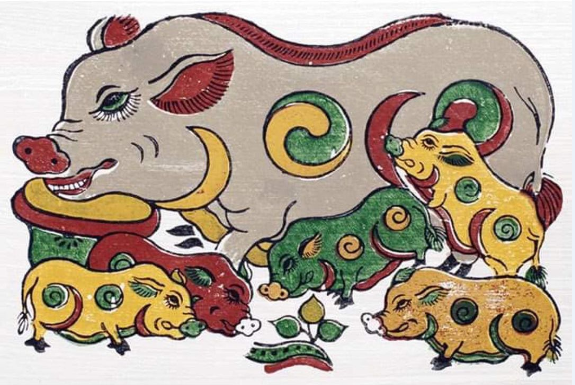 Just be fond of Vietnamese legendary figures, try "Ba Trieu", "Thanh Giong"; meanwhile, "Dam cuoi chuot", "Truyen Kieu" are for those who fall in love with Vietnamese folk stories. To find more information about Dong Ho painting, you had better to plan a trip to Dong Ho village, having talks with old craftsmen about the origin as well as the ups and downs of such invaluable folk pictures and witnessing the process of making those paintings. There are only two families in the village that continue to conserve their traditional handicraft while others are engaged in making votive objects such as paper money, paper puppet, or even paper motorbikes and cars to make their living. So, do not be so surprised when the village does not turn out to be as you expected. Yet, locals are willing to lead you to the two families painting and drawing folk pictures. 
Watch Vietnam Online Video: A visit to Dong Ho hometown
Conversations (0)
Join the conversation
Conversations
Join the conversation
ALL COMMENTS (0)
There are no comments. Add your comment to start the conversation.
read next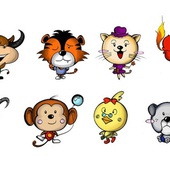 The dragon year can be a booster-for-all for all other zodiacs.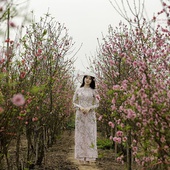 Vietnam's cultural richness stands out with a variety of traditional festivals.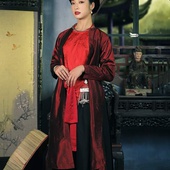 Vietnam is known for its cultural diversity with 54 ethnic groups, in which, Kinh or Viet people accounts for nearly 90% of the whole population.