Dong Ho Painting Village (Lang Tranh Dong Ho)
Dong Ho Village with its famous paintings has become an aesthetic symbol in Vietnam Culture.
Location & History
Dong Ho Village with its famous paintings has become an aesthetic symbol in Vietnam culture. Located to the left side of Duong River, Dong Ho stood for centuries making their unique art work. From over 100 families in the 1950s, currently there are only a handful of families still making the traditional craft. Most villagers have now turned to joss paper making, since the regulation has relaxed and again allowed for religious practices that were once deemed "unfit of the revolutionary". The families of Nguyen Dang Che and Nguyen Huu Sam both run their own galleries and employ a number of workers. To everyone's relief, the essence still remains and thrives.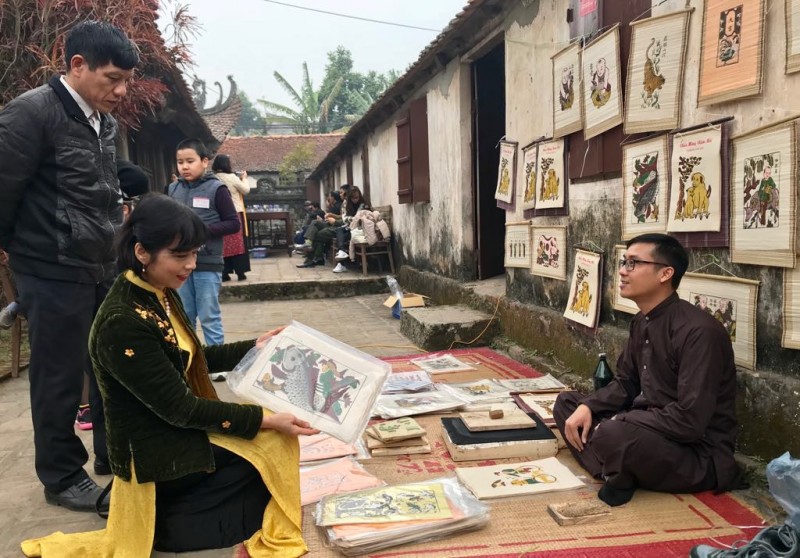 Photo : laodongthudo.vn
Arts & Symbols
Dong Ho paintings are places for artists to reflect their wishes for lucks and their perception of everyday life in the village. Common themes that are found consistently include animals (which has goodluck symbol on them), everyday life (such as Jealous Fight or A Market Day), and folk tales (Saint Giong or The Frog Teacher). The paper used for the painting is made from bark tree so that the texture can retain color for a long time. Each family develops their own mold for the painting. Each mold are then replicated and filled with a separate share of color. The paintings are made by stamping the mold into the paper, one at a time to add more and more color to the picture.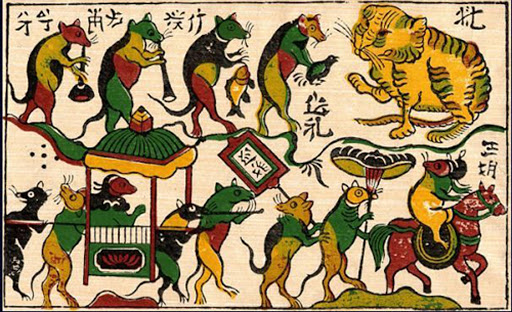 Photo : mavang.vn
Dong Ho paintings are simple, meaningful and created for the mass. Patrons use to come from agricultural and low-income families, some of them are illiterate and can not afford other more exquisite art works. But the meaning is the paintings is, by no means, sub-par. It reflects both reality and dream of the people.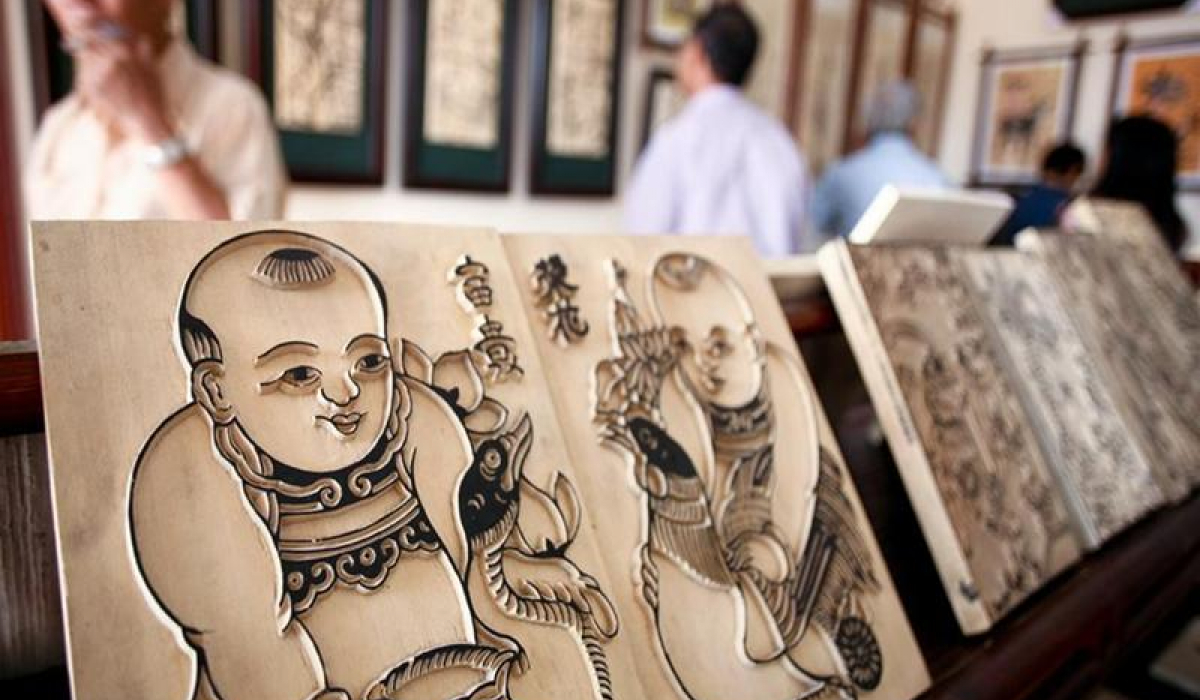 Photo : truyenhinhdulich.vn
Dong Ho these days has also expanded its tradition, and many new products have taken form, among them xyloglyphics and combined-medium works.
Visitor information
A visit to Dong Ho family can take 3-4 hours. For the true art-enthusiasts, skip the amateur Nguyen Dang Che's tourist-exploiting mill and go sit down and have a talk to the famous but elusive Nguyen Huu Sam or his son Nguyen Huu Qua, who are both masters of their trade.
Useful Information
Location: Bắc Ninh, Việt Nam
Best for: Family, couple, solo
Entrance: Free
Hours: All hours
Distance to city center: 15.4km (9.6 mi)
Conversations (0)
Join the conversation
Conversations
Join the conversation
ALL COMMENTS (0)
There are no comments. Add your comment to start the conversation.
read next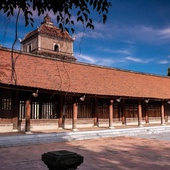 Dau Pagoda, located in Thuan Thanh district, Bac Ninh province, is considered the oldest Buddhist pagoda in Vietnam according to researchers.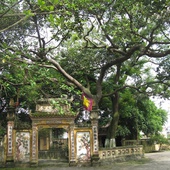 If you do not visit Viem Xa Village, you miss half of Bac Ninh.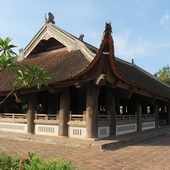 Dinh Bang village is best known to be the birthplace of Ly Cong Uan- the Great King who first chose Hanoi as the capital in 1010.