Vietnam in August: Weather and Event Guide
What weather to expect in August, what to do, what's on in Vietnam in August?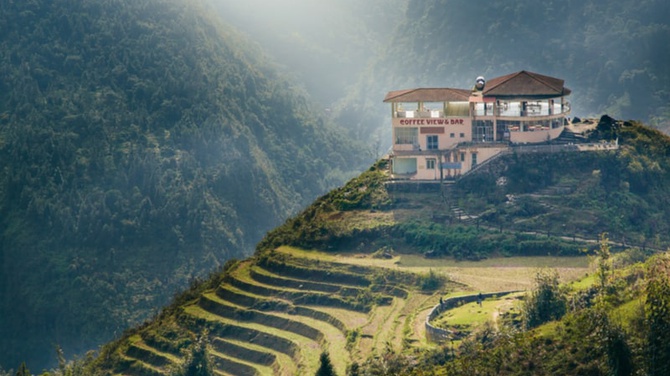 Sapa Vietnam in August (Photo: Shutterstock)

Weather Overview
August is the summer monsoon season in Vietnam with a lot of rains in different parts of the country. However, you still can find abundant reasons for traveling to Vietnam in August thanks to the unique weather pattern of every region.
Temperature & humidity
The tropical climate of Vietnam can clearly be felt via the summer in the Northern region. August is the last month of summer in the North with an average temperature of 29°C. You can expect this number to range widely from 26 up to 36°C. Although it is not the hottest time, August may have storms or heavy rains which might affect your cruise trip in Halong bay or hiking trip on the mountain due to the wet soil.
On the other hand, the average temperature in August in the Central region is the highest among the three regions at 31°C. This is the last month of the dry season in the Center in general, yet there is a small difference in weather in the highland with a lower average temperature of under 30°C and an earlier rainy season.
Meanwhile, August is in the peak rainy season in the Southern region, cooling down the heat at an average temperature of 27°C. Nevertheless, rains come and go very quickly, and will already disappear by the time you start contemplating going out.
Regarding humidity, August is one of the warmest and rainiest months in each region in Vietnam. The average humidity varies from 70% to above 80%.
| Regions | Temperature | Humidity | Rainfalls | Rain Days |
| --- | --- | --- | --- | --- |
| North | 26° / 15° | 76% | 184% | 8 days |
| Central | 34° / 25° | 80.3% | 114mm | 6 days |
| South | 32° / 23° | 80.0% | 101mm | 7 days |
Events in August
August in Hoi An, Vietnam (Credit: Shutterstock)

Wandering Souls Day: This is one of the holiest festivals taking place on 15th July in the Lunar Calendar (around late August in the Gregorian calendar). It is believed that all spirits will be released to be back home on this day in which some spirits with no relatives will wander on the earth and may bring bad luck to people. Therefore, it is normal when you see many Vietnamese prepare a full tray of food and fruits with incense in front of their house, as a way to give offerings to the wandering souls and to wish for good luck instead.
Vu Lan Festival: Although being held at the same time as Wandering Souls Day (Lunar Full moon of July), Vu Lan Festival is a different event with a different meaning. Vu Lan is initially a Buddhist holiday to express gratefulness to mothers, then gradually becomes a popular event to pay respect to both current parents and ancestors. You can see people going to pagodas, putting a rose on their shirt to show their infinite love to parents.
What to expect
Due to the high rainfall and humidity, there are quite a lot more mosquitoes in August than some other months in the dry season. Bring and spray your insect repellent at all time, especially if you head to the mountain or forest areas.
Local travel demand increases significantly during August, especially in beach destinations. Families rush their last minute holiday before children return to school in early September. Make sure you arrange your accommodations and transportation well in advance, and avoid weekends whenever possible.
Check out the weather forecast carefully, especially typhoon news, if you would like to visit Halong Bay or Central beaches.
Best destinations to travel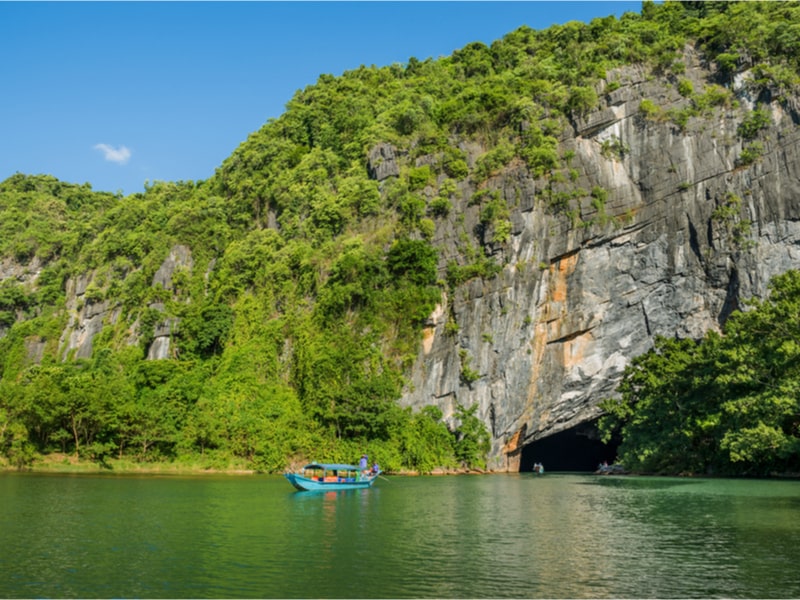 Phong Nha Ke Bang in August

Thanks to lots of sun and warm weather conditions, August is clearly one of the most suitable times for beach vacations. The central region of Vietnam including Hue, Danang, Hoi An, Quy Nhon, Nha Trang and Mui Ne, is a top-notch choice as Southern beach such as Phu Quoc's weather gets gloomy.
Blessed with a stunning sandy beach, blue jade seawater, and breathtaking natural landscapes, these places will make your holiday a breeze.
Besides, caves and grottoes must be listed in any travel checklist in August. Phong Nha Ke Bang national park in the Center of Vietnam with around 300 different caves and grottoes are a must-visit for adventure-seekers.
Last but not least, although it is not recommended for trekking in Northwest regions in August, some mountainous places like Sapa, Mai Chau, and Moc Chau are among highlights of Vietnam where you can witness the magnificent scenery of golden terrace rice fields and mingle in the beautifully diverse ethnic cultures. These destinations are also a perfect getaway from the city's summer heat and sometimes chaos.
Conversations (0)
Join the conversation
Conversations
Join the conversation
ALL COMMENTS (0)
There are no comments. Add your comment to start the conversation.