Tay Ho - Live Your Best Nightlife In Hanoi, A Thorough Guide To The City's Clubbing Scene
Until recently, the neighborhood around lake Ho Tay was a sleepy and unremarkable residential place that could hardly be registered on Hanoi's cultural map. However, the last few years have seen Tay Ho turning into a new hot spot for nightlife, from the all-night-partying venues to the more cutting-edged establishments. But which one is the best for you? Here are some suggestions to help you navigate Tay Ho's nightlife scene.
Turtle Lake Brewing
It is its street food that has been attracting headlines but Hanoi also bills itself as an emerging destination for beer lovers, and it takes the drink seriously.
Strategically located by lake Ho Tay, Turtle Lake Brewing enjoys the best of both worlds: plenty of sunlight for its garden seats and gentle breezes from the lake to ease the heat so commonplace in a tropical country like Vietnam.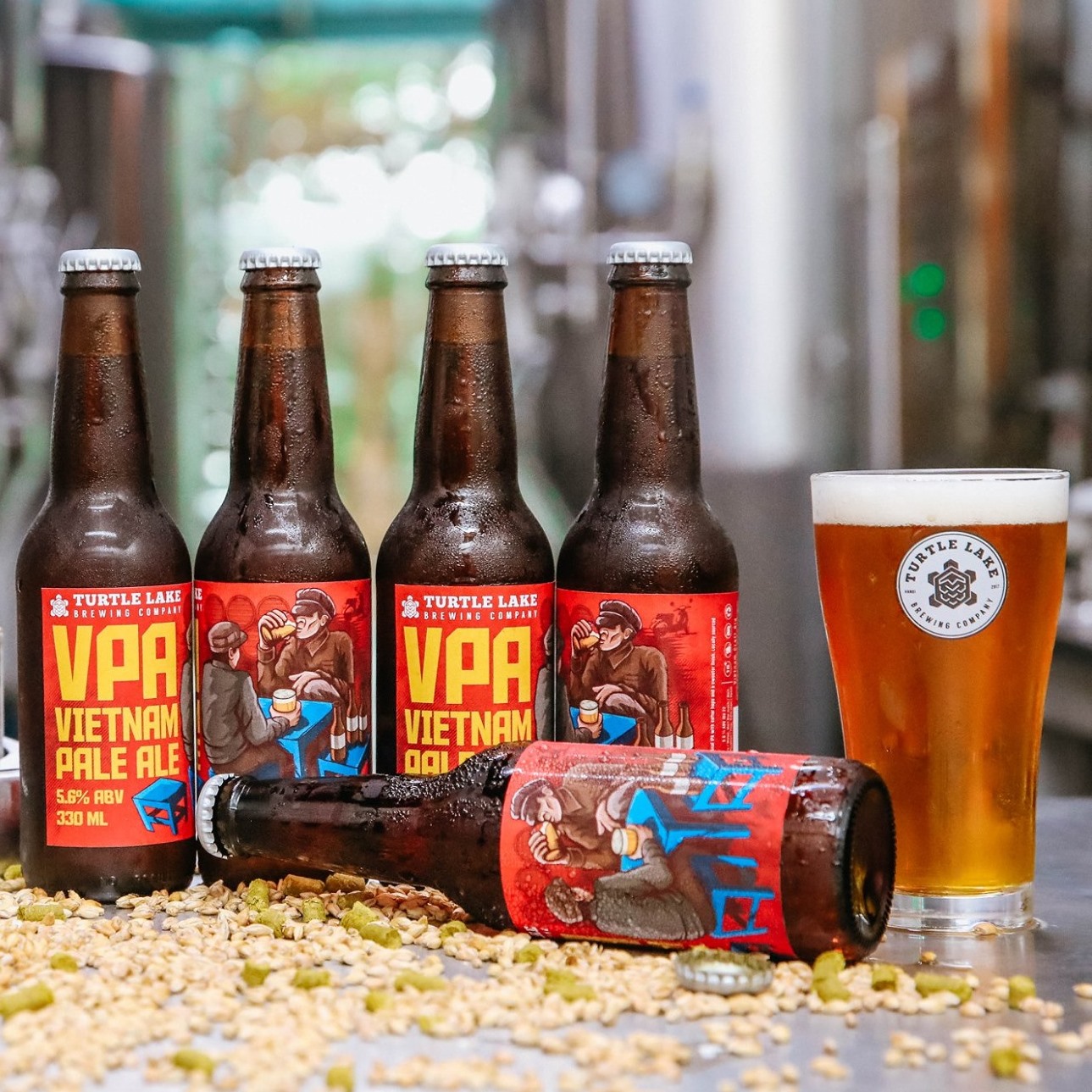 Photo by @Turtle Lake Brewing Company
While Turtle Lake offers a decent selection of craft beers (The Vietnamese Pale Ale is a must try), the food is rather hit and miss. All in all, the pub is worth a visit for its beers and ambiance alone.
Turtle Lake Brewing usually packs out at night so if you wish to enjoy the beer in a relative serenity, pay a visit during the day for a quick alcohol fix or a brunch; otherwise, the pub is a perfect spot to hang out and enjoy Hanoi's nightlife.
Sunset Bar - Intercontinental Hotel
Sunset bar seems to be at the right place to be one of Hanoi's most atmospheric watering holes- it is inside the Intercontinental Hanoi WestLake hotel but on the quieter side of lake Ho Tay.
There are lounge chairs, beds, couches, and a menu of smartly presented drinks and foods, but travelers single the bar's wines and cocktails out for their reasonable price and variety.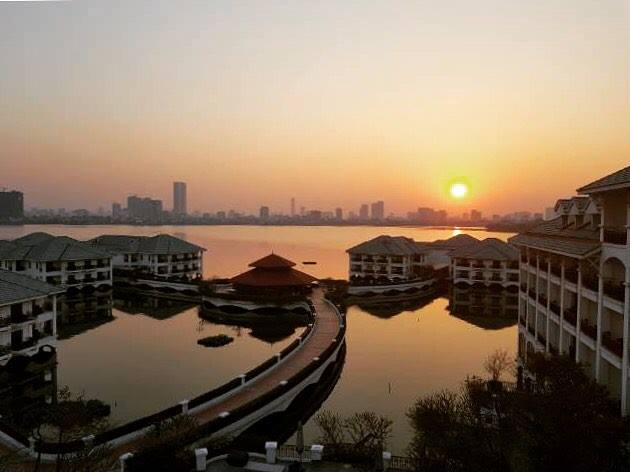 Photo by @Thinh Nguyen
And as you may have guessed, the best time to visit this bar is around nightfall when the sunset blushes the sky. The bar offers excellent foods and drinks but the main attraction here is the light show the sun plays over the West Lake.
There is a boardwalk leading to the bar and on fine days of good weather, walking along it contributes to building up the mood for the night.
Sunsets over Ho Tay are glorious, but the bar is equally pretty after dark when the lights are lit, the usual heat starts to fade, and the music revs up. Sunset Bar is more of a classy venue for special occasions than an everyday spot for after work drinks.
Furbrew
A 15-minute cab ride from the Old Quarter, this spacious site is home to Furbrew - a large beer garden and one of the rare places in Asia where you can find decent craft beer.
Apart from a wide selection of bottled beer, the majority of them are a bit too expensive, there are 20 taps to choose from and all of them are more reasonably priced.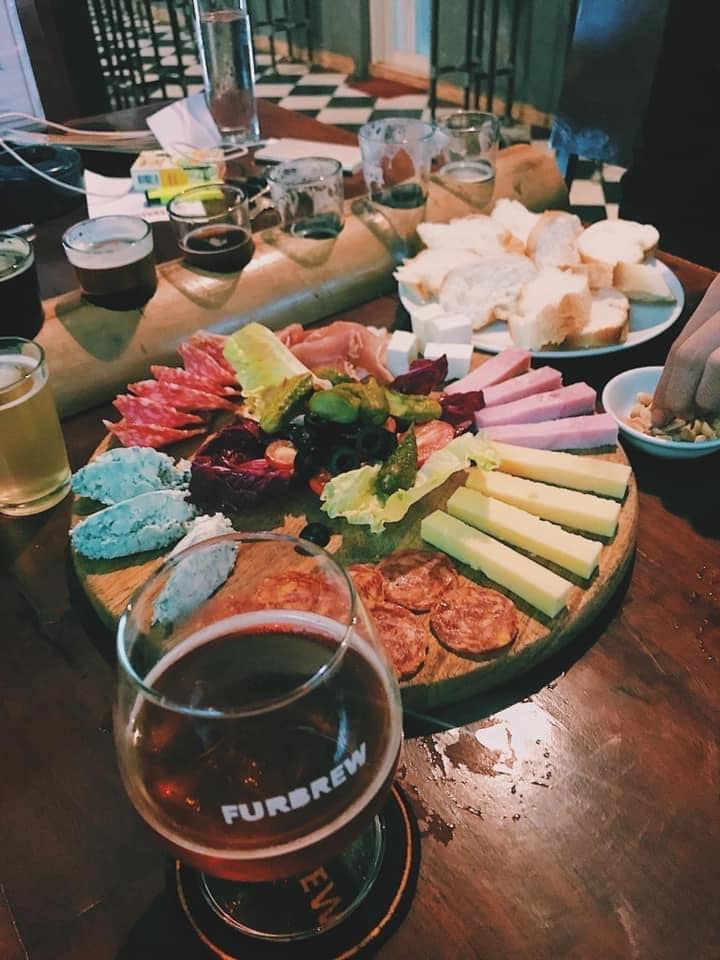 Photo by @FurbrewBeerBar
Furbrew staff is especially friendly and there is enough English around to help travelers make sense of everything.
Furbrew has gone to great lengths to incorporate Hanoi's spirit to its produce and one of the prime examples is 'bia pho' or 'pho' beer - a quirky but no less curious drink advertised to taste just like Vietnam's national dish.
In a city where it seems there isn't enough space for everyone, a spacious beer garden like this is a real blessing.
Hanoi Rock City
Given Tay Ho area's reputation as an expat enclave, it's no surprise that Hanoi Rock City embodies the spirit with great electro nights and international touring DJs and musicians. If you are searching for a place to dance and have decent drinks, this club is the one for you.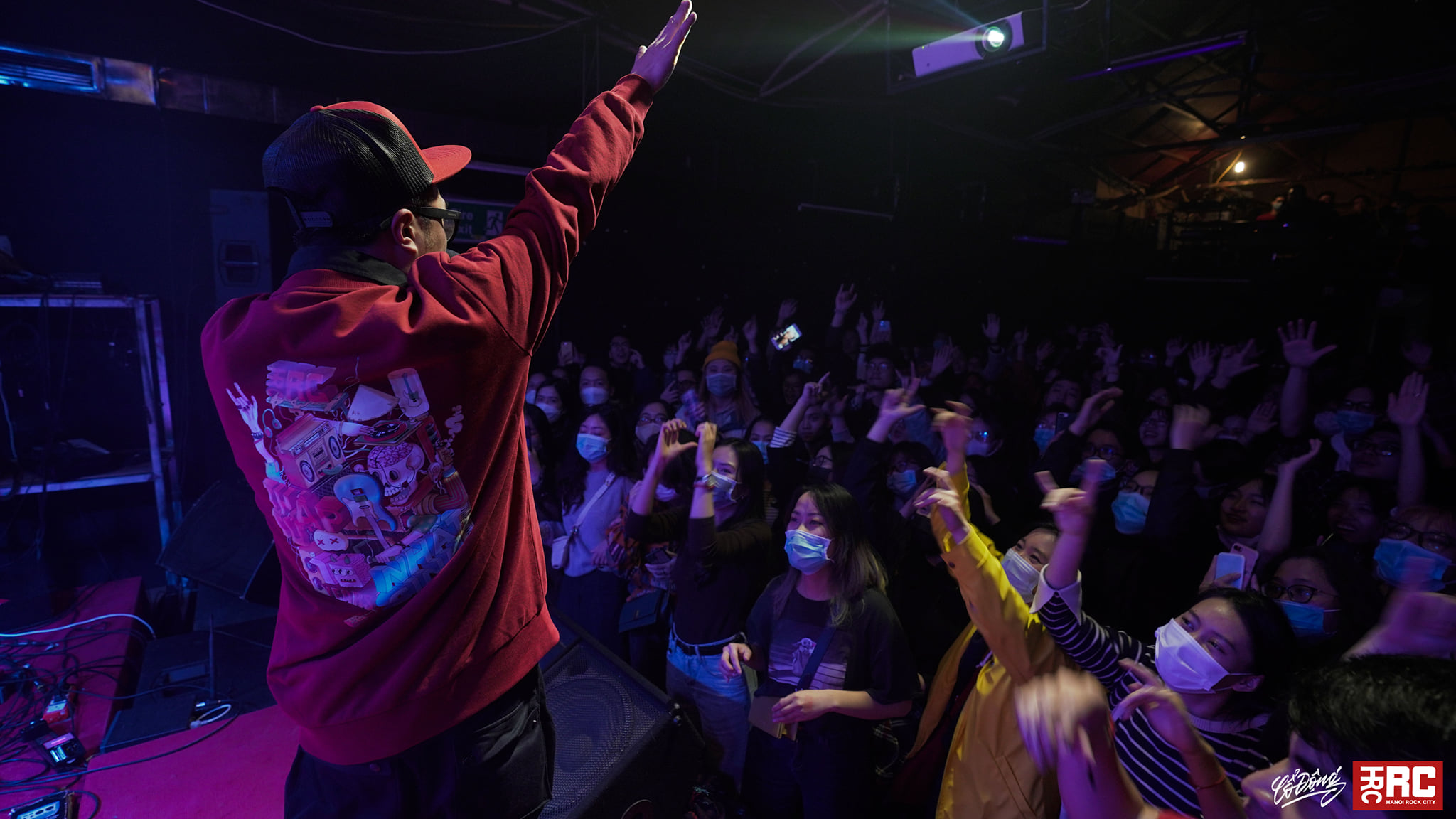 Photo by facebook /hanoirockcity.welive
While Hanoi Rock City isn't the most intimate venue in Hanoi, it is quite spacious and can hold up to 350 people, those who look to take a short break from the music to drink and have a little chat with friends can head down to the outdoor area. The rooms upstairs are soundproof with airlock and double doors so you won't hear a thing. This level of investment might strike some as an overkill, but Hanoi is still a reserved city after all and all-night-partying in a residential area like this is a big no.
Entries are free before 10 P.M and the bar promotes responsible drinking by offering to keep your personal vehicles (if you have any) overnight and call you a cab to get home.
While the overall quality of the music is good, the night's theme will determine what you actually enjoy there. The venue hosts special musical events on weekends so remember to take a look at what it has to offer.
The Local Sports Bar
When people think about what "quintessential Hanoi" means, it isn't usually bars or sports, instead keywords like history, culture, "pho," and "bun cha" usually come to mind. But let's not forget that when it comes to competitive sports, especially soccer, Vietnam's capital city is much like everywhere else.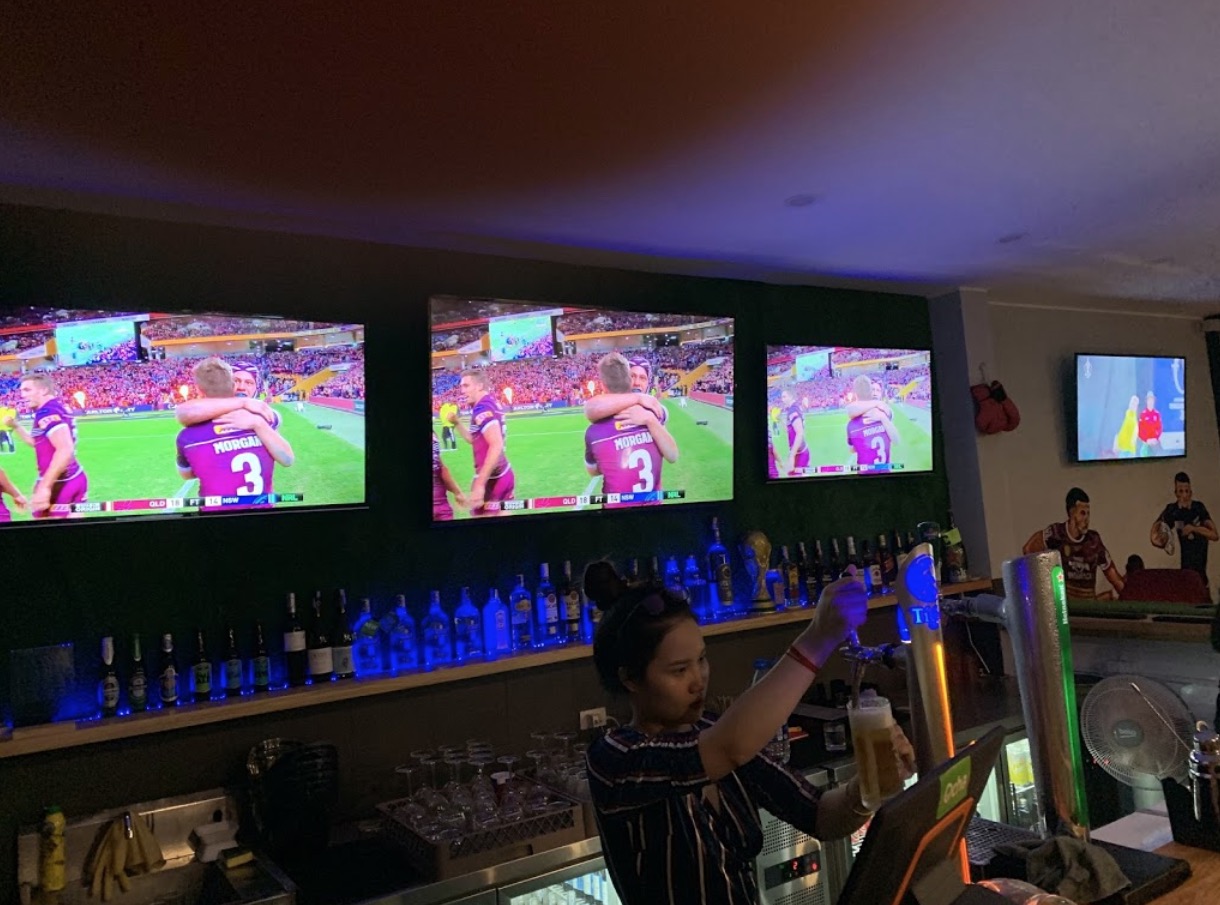 Photo by @Mat Van Leeuwen
While the locals often frequent street-side hole in the wall beer gardens where they can cheer and yell at the top of their lungs, expats and travelers might want to opt for The Local Sports Bar for the familiar energetic vibe of a Western pub.
The bar is a quite new addition to Hanoi's nightlife scene but it has built up a reputation so quickly that the venue is usually filled up to the brim at night.
There are TV screens on every wall surrounded by bright-colored furniture and the drink selection is great. There is nothing better than to lift your spirit up with the heat of a sports match complimented by some cold beer.
As with other bars and pubs where there are more guests than seats, the staff can be strapped for time sometimes, but all in all, if you are looking for a sports-centric place to hang out with friends, you can't go wrong with The Local Sports Bar.
Conversations (0)
Join the conversation
Conversations
Join the conversation
ALL COMMENTS (0)
There are no comments. Add your comment to start the conversation.
read next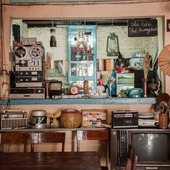 Hanoi's cultural heart might rest on the Old Quarter but the city's contemporary pulse lies in the area around West Lake (or 'Ho Tay' in Vietnamese) - the city's new food and multi-culture quarter.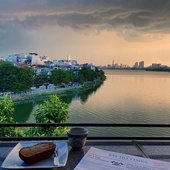 Hanoi is a frenetic city but its citizens know exactly where and when to chill out. One name that is high on their list is the area around lake Ho Tay.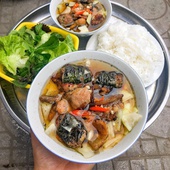 While the Old Quarter is still the reigning champion when it comes to cheap and tasty street food, an influx of creative locals and expats flooding to Tay Ho area following the new paved road, have meant the West Lake's food-on-the-go landscape has boomed in recent years.