9 Best Cafes In And Near Tay Ho Where Locals Like To Hang Out
Hanoi is a frenetic city but its citizens know exactly where and when to chill out. One name that is high on their list is the area around lake Ho Tay. Here are 9 best cafes to stop for a good cup of coffee, a light snack, to mingle with locals or other travelers, and watch the city go by.
The Eastern & Oriental Tea House and Coffee Parlor
The parlor serves as a sustainable living hub and a one-stop dining and winding-down destination for locals and expats alike. The main draws here are the wide selection of breakfasts, pastries, cakes and the plum location right on the bank of the West Lake.
The cafe can satisfy your sweet tooth, and at the same time, spoil you with the commanding view of the lake.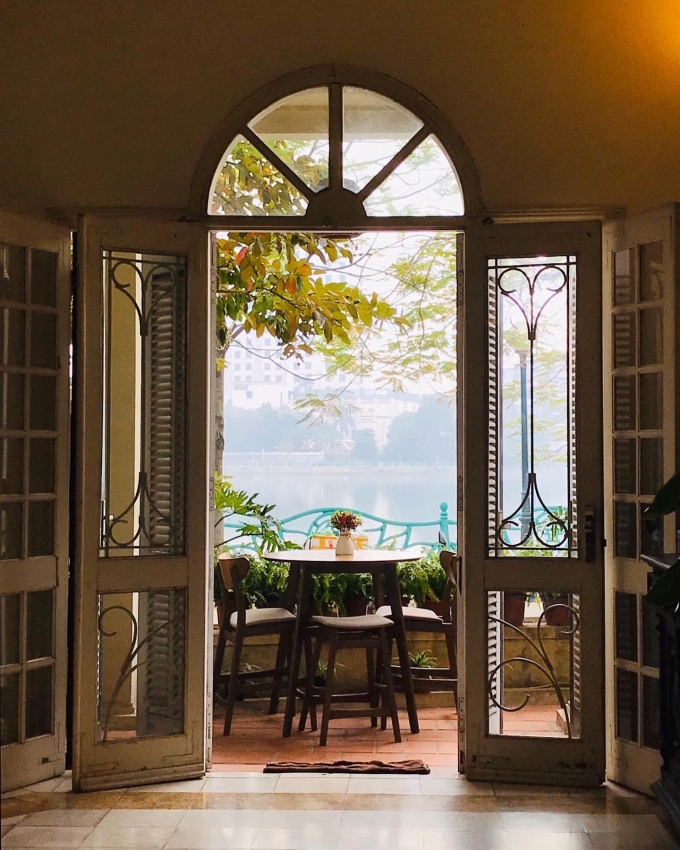 Photo: travelmag.vn
Oriberry
It's more than a little confusing that Vietnam, a country always in the top 5 of the world's largest coffee exporters, has so few cafes dedicated to its locally-produced beans; however, Oriberry is a notable exception.
Locally-sourced coffee and tea serves as the backbone of Oriberry's thoughtful menu. The bar is capable and has something for everyone but the stars of the show here are the egg coffee and cheesecake.
Despite its quite considerable size, the cafe is still an intimate spot for friend get-togethers or a few moments of peace and quiet away from the endlessly busy streets in Hanoi.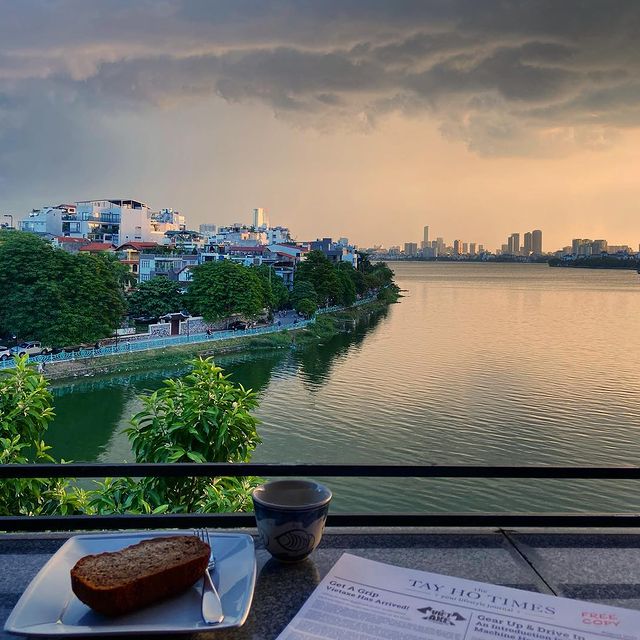 Photo by @trung_doan
Caffe Doppio
There are a lot of homes for rent along this stretch of the lake and many of the tenants end up at Caffe Doppio for their morning coffee. Here you can find locals mix with expats and travelers for a quick caffeine fix.
The menu is a quite straightforward selection of drinks, from coconut coffee to cafe mocha. There are also juices and smoothies for a wellness and vitamin boost.
Doppio's 'ca phe sua da' and coconut coffee go a long way toward showing how creative Vietnam can be with their drinks. 'Ca phe sua da' carries the weight of exoticism until you realize the phrase simply signifies the three main ingredients of the drink: coffee (ca phe), condensed milk (sua), and ice (da).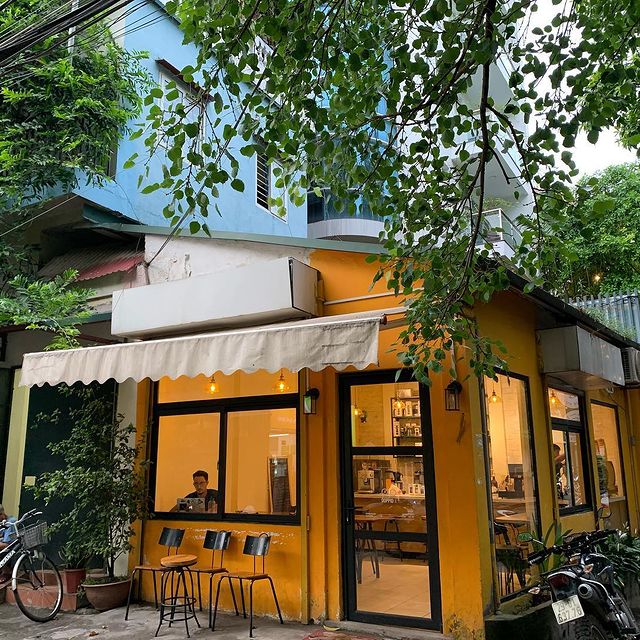 Photo by @coppersea
Essie Tearoom And Bistro
Essie is proof that the Vietnamese are able to do tearooms properly. This is a vintage-feel destination adorned with wooden furniture, cake stands, and lace tablecloths. However, the ambience is modern in nature: the tearoom especially appeals to younger locals and travelers who are in search of an afternoon tea or a romantic getaway.
On a sunny day one can sit outside at the wooden tables and watch life go by. There is a good selection of herbal drinks, from lotus tea and Assam tea, to English blends like Earl Grey.
While the drinks are decent, the food is nothing to write home about.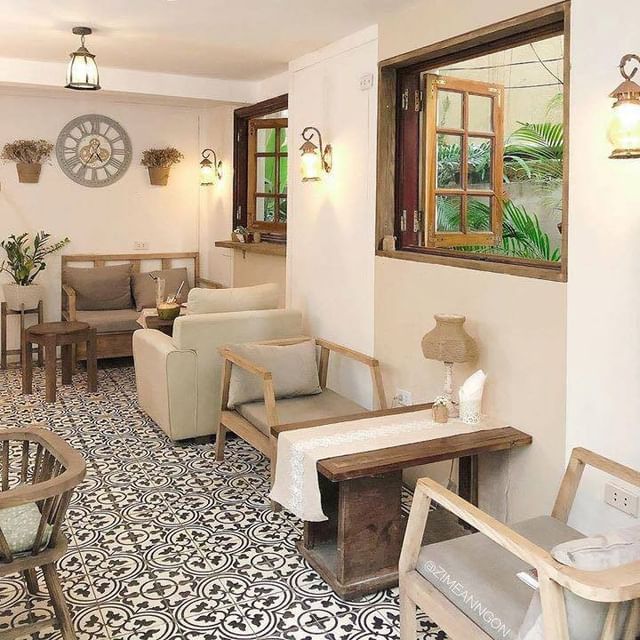 Photo by @essie_tearoom_and_bistro
L'Oasis
L'Oasis epitomizes Hanoi's recent surge in restaurants and cafes that value quality above everything else.
The selection of flavors at this gelateria strikes a perfect balance between classics (the chocolate and pistachio gelato are excellent), and newer recipes, such as matcha and yogurt gelato.
Its location, down the quieter side of the Tay Ho area, provides a chance to see a part of the city travellers may otherwise miss and to meet the international neighborhood living around lake Ho Tay.
L'Oasis interior is a symphony of whites, creams, and yellows, creating the kind of calm and casual elegance that is so rare in a hectic city like Hanoi. The gelato might have taken all the limelight but the Italian coffee is worth a shot too.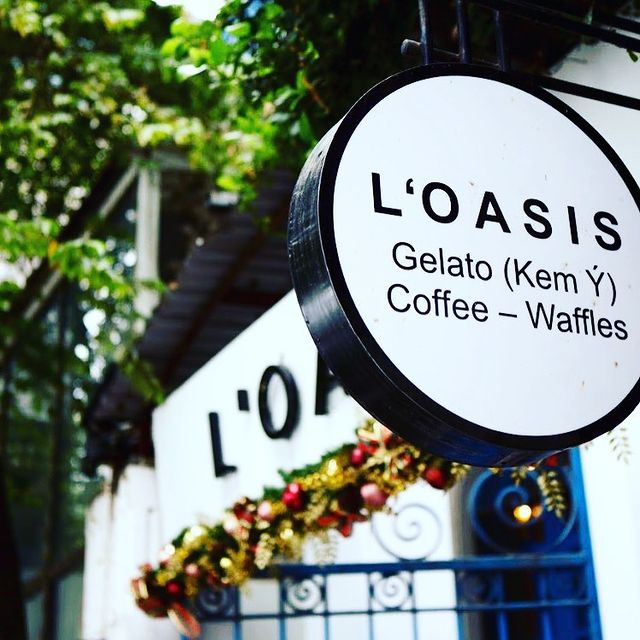 Photo by @loasis.hanoi
Cafe Duy Tri
Thanks to its antiquity and homey interior, Duy Tri is among the notable cafes most visited by locals and expats who will enjoy its signature yogurt coffee. The shop is located off the beaten tourist track and a true hidden gem that even the younger generations of the capital city aren't aware exists. It's easy to understand why locals flock to Cafe Duy Tri, with its unmistakable rustic vibe of Hanoi. Often filled with Vietnamese guests, its location has been more than eight-decade old and has since established a strong footing in the city's coffee connoisseur community.
Follow the trail of the enticing aromas of roasted coffee beans because the small facade will slip right out of your eyesight.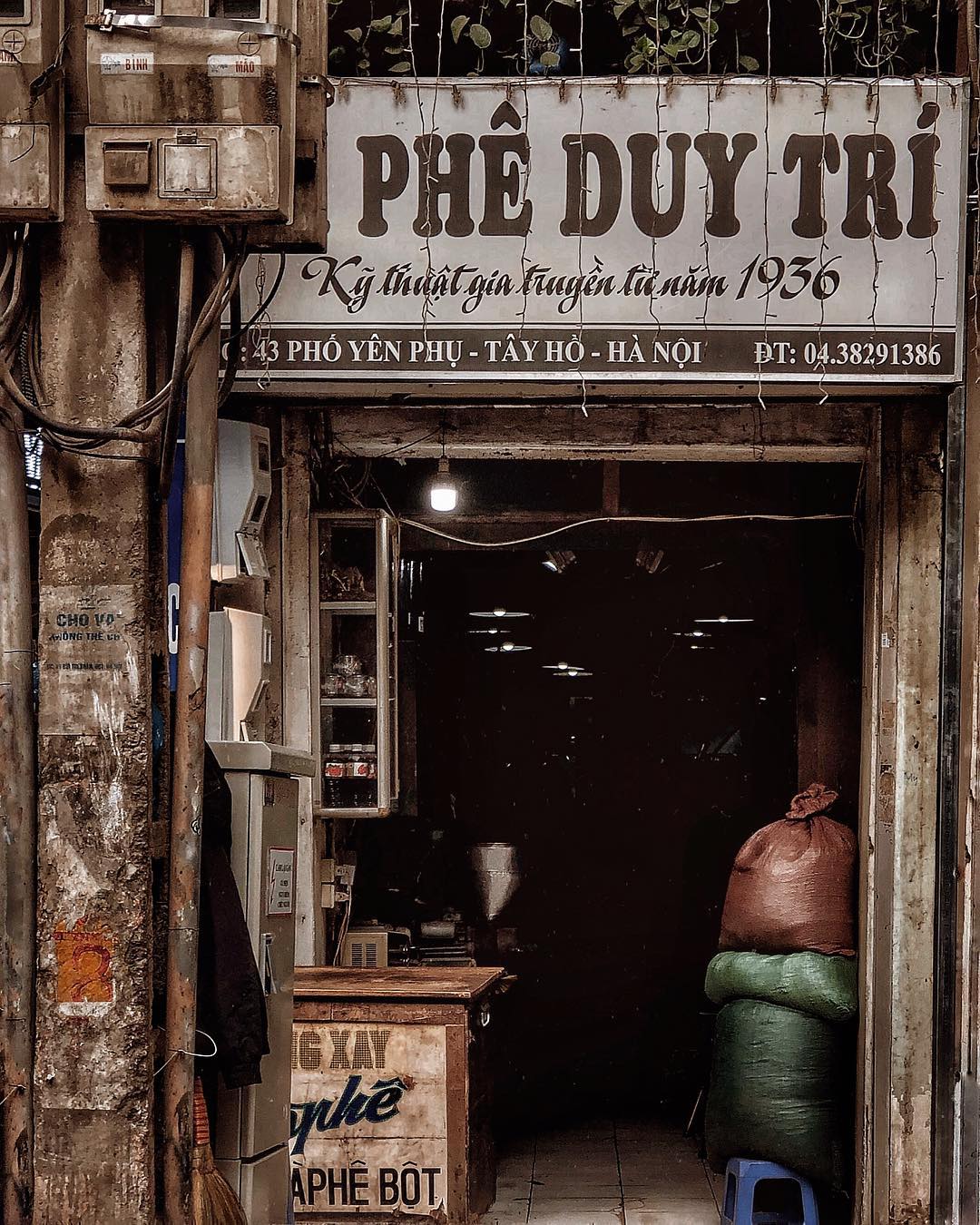 Photo by @myhanoii
Savoor - The House of Panini
It may not be Italy but Hanoi still offers some decent choices for panini. One of the best-rated cafes serving this kind of sandwich is Savoor. The crowd here leans toward expats and local 20-something looking for a break from the familiar Vietnamese cooking.
The owner is a Thai woman but instead of using a well-known dish from her home country as a springboard into Hanoi's vibrant food scene, she established this business serving Italian sandwiches.
Many travelers recommend Savoor's coffee as well. The beans are from Ethiopia so there is a guarantee of excellent cups.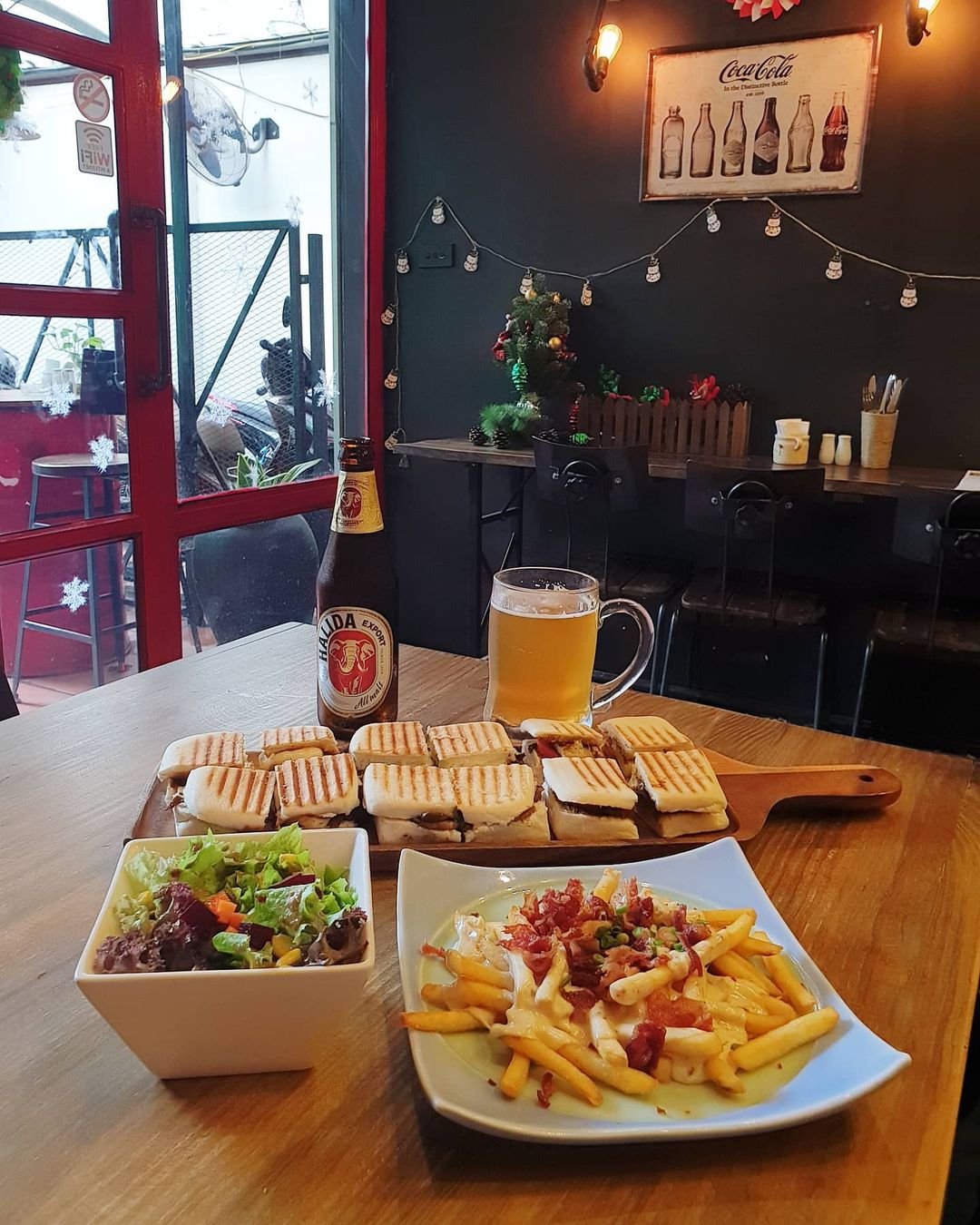 Photo by @dala_daily
Highlands Coffee
Arguably the easiest name on the list to master, Highlands Coffee is a chaotic hub on the shore of lake Truc Bach with excellent view in all directions. Minutes from Ho Chi Minh Mausoleum, the cafe is a favorite of Vietnamese people of all ages.
While the foods and coffee here is rated acceptable at best, the prime location and the fact that it's a boat cafe keep visitors coming. The staff at Highlands Coffee can be strapped for time, not a surprise given the nature of a cafe with such an enduring reputation. Prepare to queue.
Cong Caphe - Truc Bach
Cong Caphe rocks an eccentric vibe with Viet Cong memorabilia but the overall effect is comfortable and cozy. The cafe's second floor opens up a panorama encompassing a fine view of Hanoi in general and lake Truc Bach in particular.
The Vietnamese love to put their own spin on foriegn dishes and drinks, to which the internationally famous 'banh mi' can attest. Among their recent creations is coconut coffee, a must try while you are at Cong Caphe. The rich and aromatic coconut cream compliments the coffee, creating a real explosion of flavors in your mouth.
Conversations (0)
Join the conversation
Conversations
Join the conversation
ALL COMMENTS (0)
There are no comments. Add your comment to start the conversation.
read next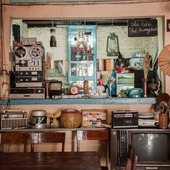 Hanoi's cultural heart might rest on the Old Quarter but the city's contemporary pulse lies in the area around West Lake (or 'Ho Tay' in Vietnamese) - the city's new food and multi-culture quarter.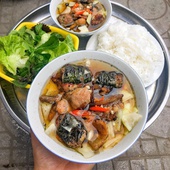 While the Old Quarter is still the reigning champion when it comes to cheap and tasty street food, an influx of creative locals and expats flooding to Tay Ho area following the new paved road, have meant the West Lake's food-on-the-go landscape has boomed in recent years.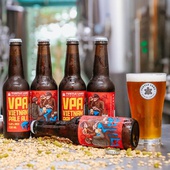 The last few years have seen Tay Ho turning into a new hot spot for nightlife, from the all-night-partying venues to the more cutting-edged establishments.