Moving to Tay Ho? Start Your Rental Hunt With 11 Quaint Apartments Below
One needs one's own apartment to set down roots in Hanoi and get under its skin. Tay Ho has perhaps the best value accommodation of any other parts of Hanoi, given its reputation as an expat enclave. If you ever wonder what a standard apartment in Tay Ho may look like and how much to spend, here are 11 best examples.
Sleek Apartment At Pentstudio Tay Ho
In between the Red River and West lake, Pentstudio is a sleek 18-story apartment building and at a short distance to schools and markets. The interiors are modern with glass shower cubicles and wooden beds and furniture. All apartments have vast windows with city views - perfect spots for sunny breakfast and people-watching.
Pentstudio is expats' best bet if they want a 5-star accommodation in the new cultural heart of Hanoi. The kid rooms are a bonus for families. 
Address: 669 Lac Long Quan, Tay Ho.
Monthly Rent: from $750
Lake View Apartment At Golden Westlake
Overlooking Hanoi's largest lake in the heart of Tay Ho area, with the lake Ho Tay a short bike ride away, this apartment building complex is stylish and spacious. Accommodations range from two-bedroom apartments to five-bedroom penthouses and separate villas.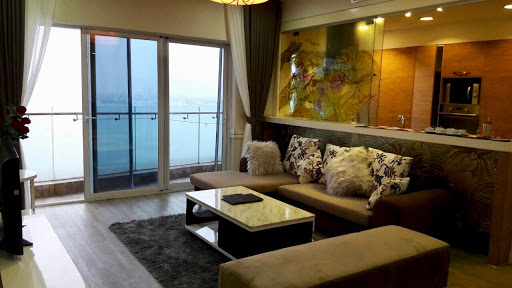 Wholesome meals are served at the complex's Top Chef Restaurant with a menu consisting of both Asian and Western fares.
Golden Westlake's outdoor facilities include a playground, tennis courts, a swimming pool, gardens, and picnic spots. Residents can rely on the complex's service center for laundry service or any home repair needs.
Address: 162a Hoang Hoa Tham.
Monthly Rent: from $600 
Luxurious Apartment At D'El Dorado
Another 5-star accomodation for expats with a deep pocket, D'El Dorado offers tenants with supermarkets, indoor swimming pools, and spas.
Sophisticated and peaceful, this is where expats would want to live if they were Hanoians. The modern apartments overlook lake Ho Tay and are dressed in cool marble and pale linens. Accommodation runs from one to four bedrooms, ample of choices for all family sizes.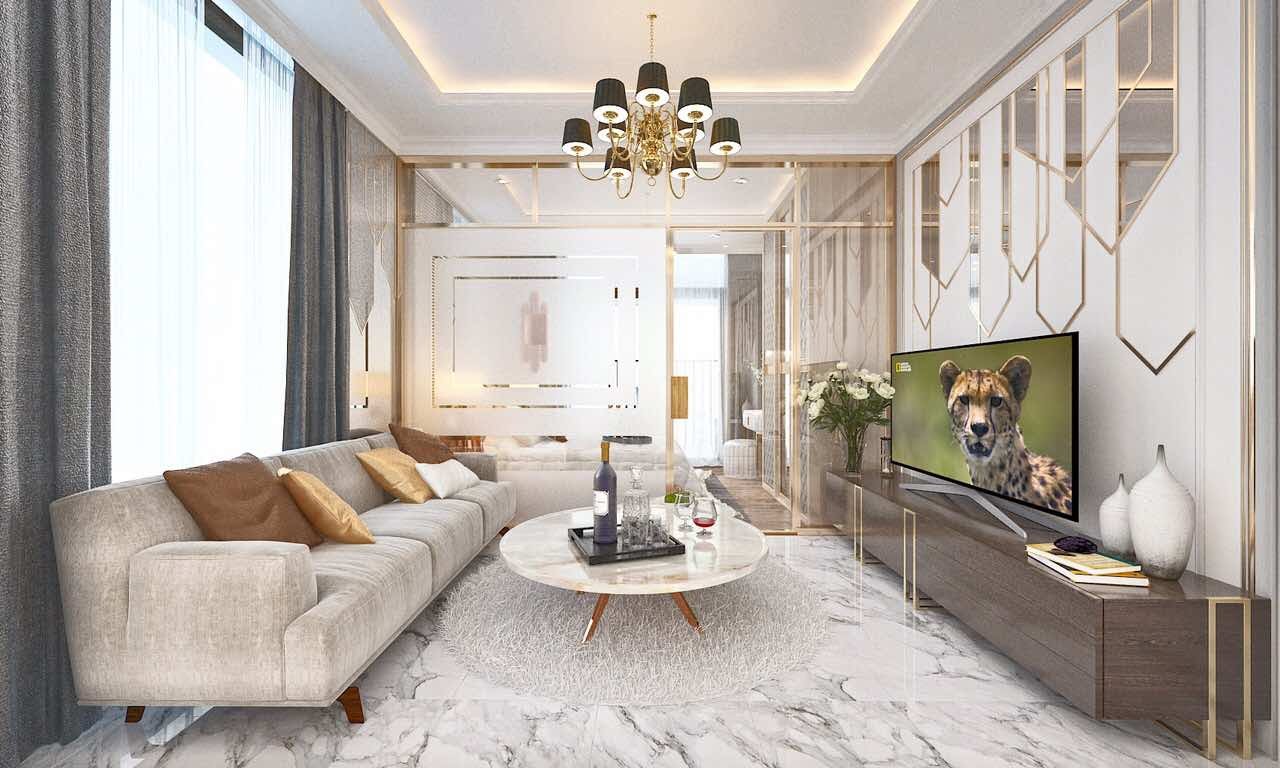 D'El Dorado is just a stone's throw from lake Tay Ho, making it convenient for a morning stroll.
Address: 298 Vo Chi Cong.
Monthly Rent: from $250
Airy One-Bedroom Apartment On Vong Thi
The bright and airy apartment boasts a balcony replete with city views. The focus of the place is the spacious bedroom, sleeping two, with floor-to-ceiling windows for letting in a maximum amount of natural light.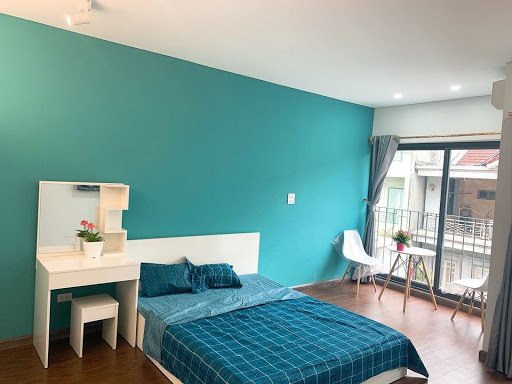 The apartment is fully-furnished with a TV, air-conditioners, a washing machine, a fridge, a bed, and a wardrobe for those who don't have a lot to bring and want to settle in right away.
The friendly landlord is a plus for expats.
Address: 26 Vong Thi
Monthly Rent: From $270 
Fully-Furnished Two-Bedroom Apartment On Xuan La
A blissful retreat from the hustle and bustle of Hanoi center, this apartment has not one, but two balconies with the one in the bedroom replete with a table and chairs - a lovely spot for early morning coffee and breakfast.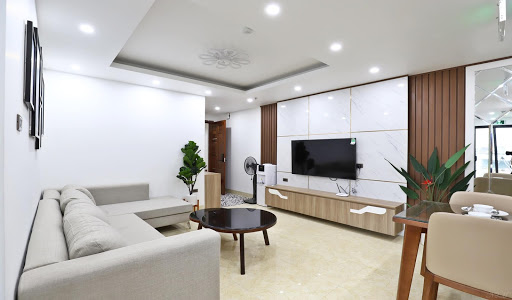 The apartment is furnished with TVs, wardrobe, coffee table, lounge, air-conditioners, and kitchen utensils. The deal is completed with city views from both the balconies. House-keeping, Internet, and cable service are included in the rent.
Address: 28 Xuan La.
Monthly Rent: From $500
Spacious One Bedroom Apartment On Lac Long Quan
This apartment is made up of two bedrooms, a bathroom, and a kitchenette. Inside are new and sleek furniture while outside there is a large balcony perfect for people-watching. Meanwhile, the pad is fully furnished with a fridge, a washing machine, air conditioners, and kitchen utensils and can sleep up to two. The apartment has everything it ever needs so that tenants can call it their home right away: smart TVs with YouTube and Netflix for some home-based recreation, and car park slots for families that own private transportation.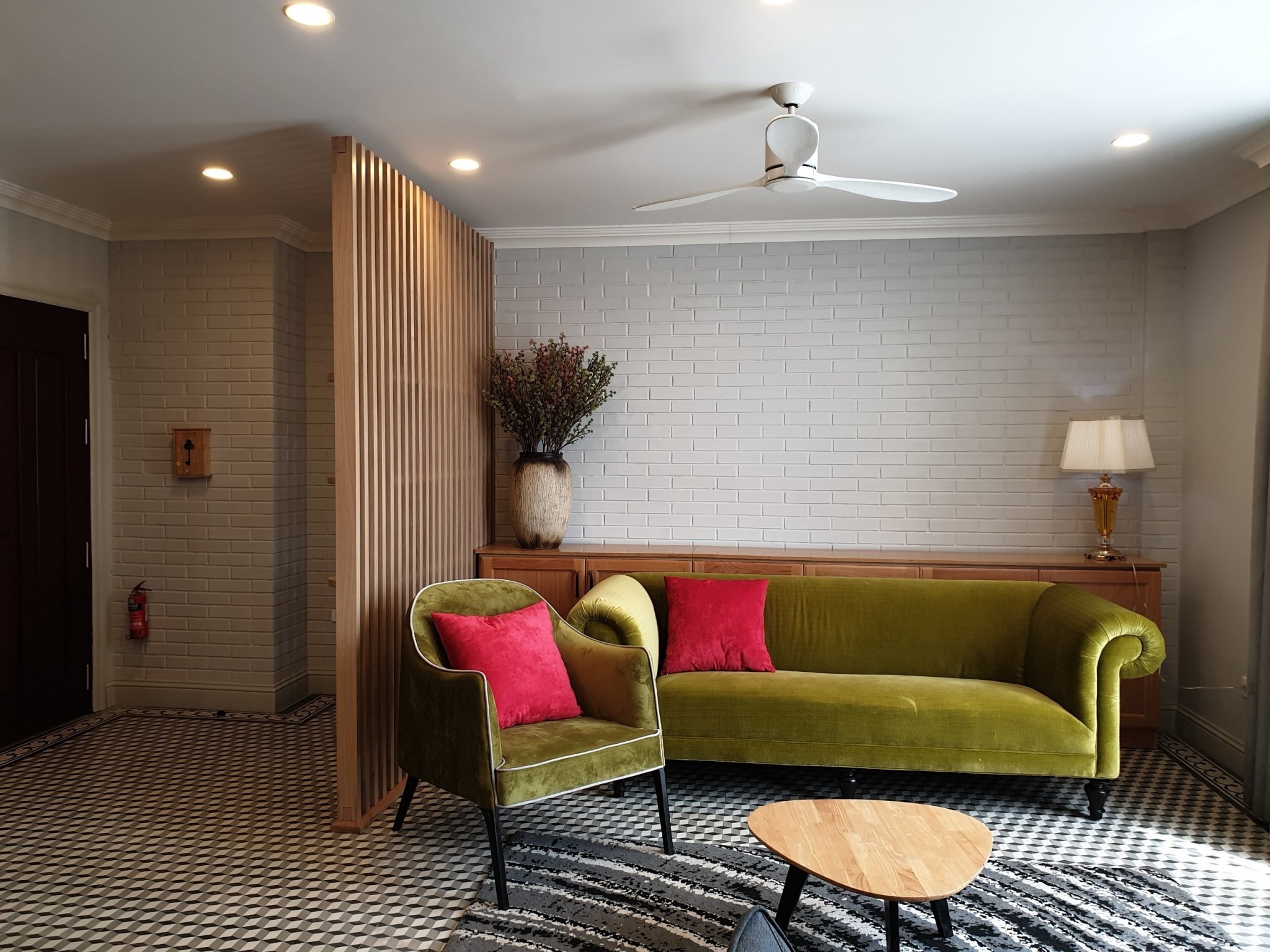 Address: 713 Lac Long Quan
Monthly Rent: From $500
City View Studio On Yen Phu
This is a warm and bright home that could easily be a bachelor's residence. With sweeping city views, this apartment is an ideal escape from the city buzz below it.
It is decorated in a contemporary and homely style with three windows for natural light. Expats can sit back and soak up the soothing view from the small balcony if they decide to call this apartment their home.
This is another fully-furnished pad with air conditioners, basic furniture, a fridge, and a TV.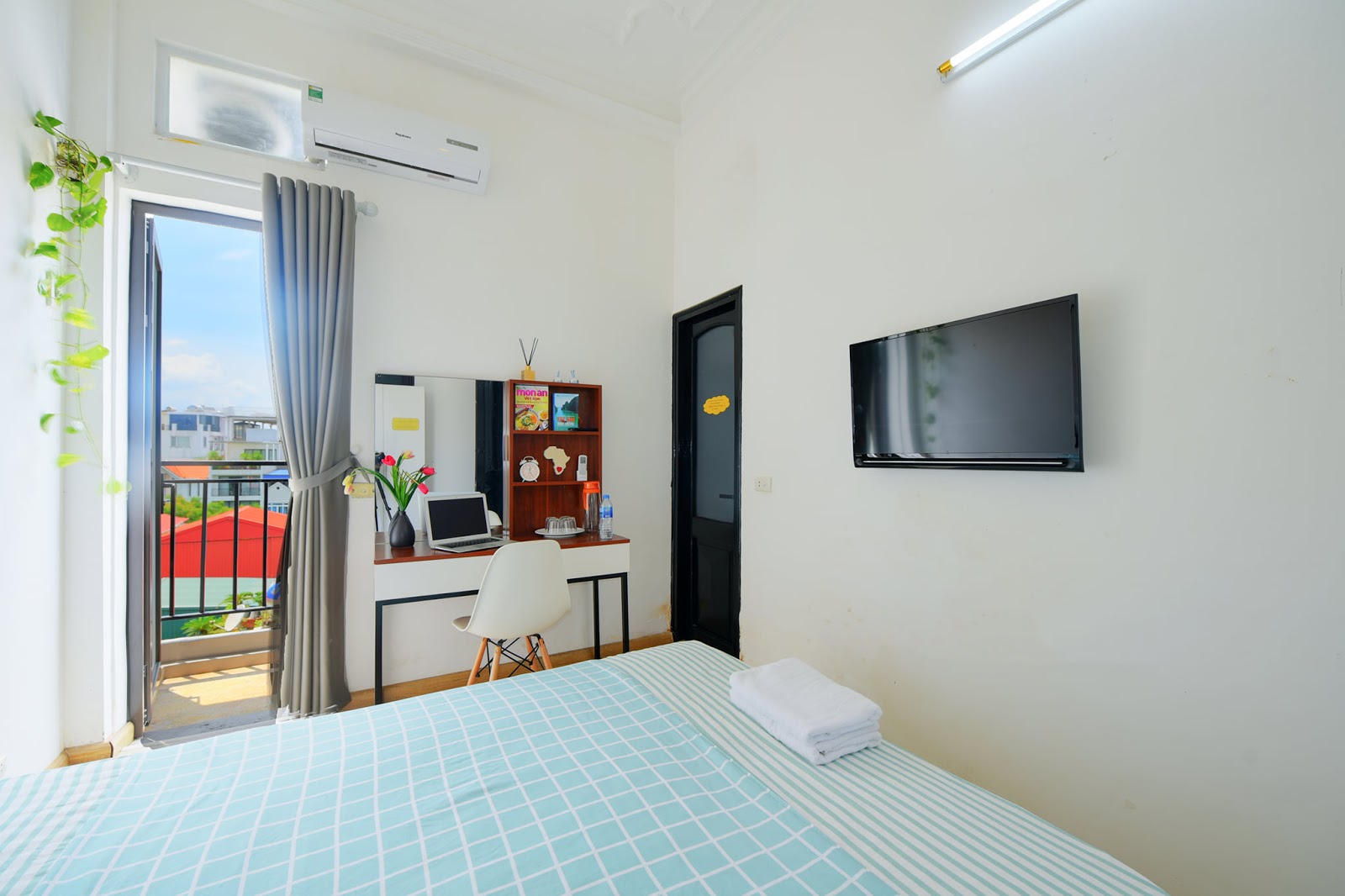 Address: 124 Yen Phu.
Monthly Rent: From $160
Chic Studio on Lang Yen Phu
Not so much a studio as a spacious and beautiful private house, it has one airy bedroom sleeping up to two and is filled with basic amenities including a TV, an air conditioner, and a bed. The pad offers maximum comfort with a bathtub and four windows for sunlight and ventilation. It is homely yet chic with wooden floor and furniture.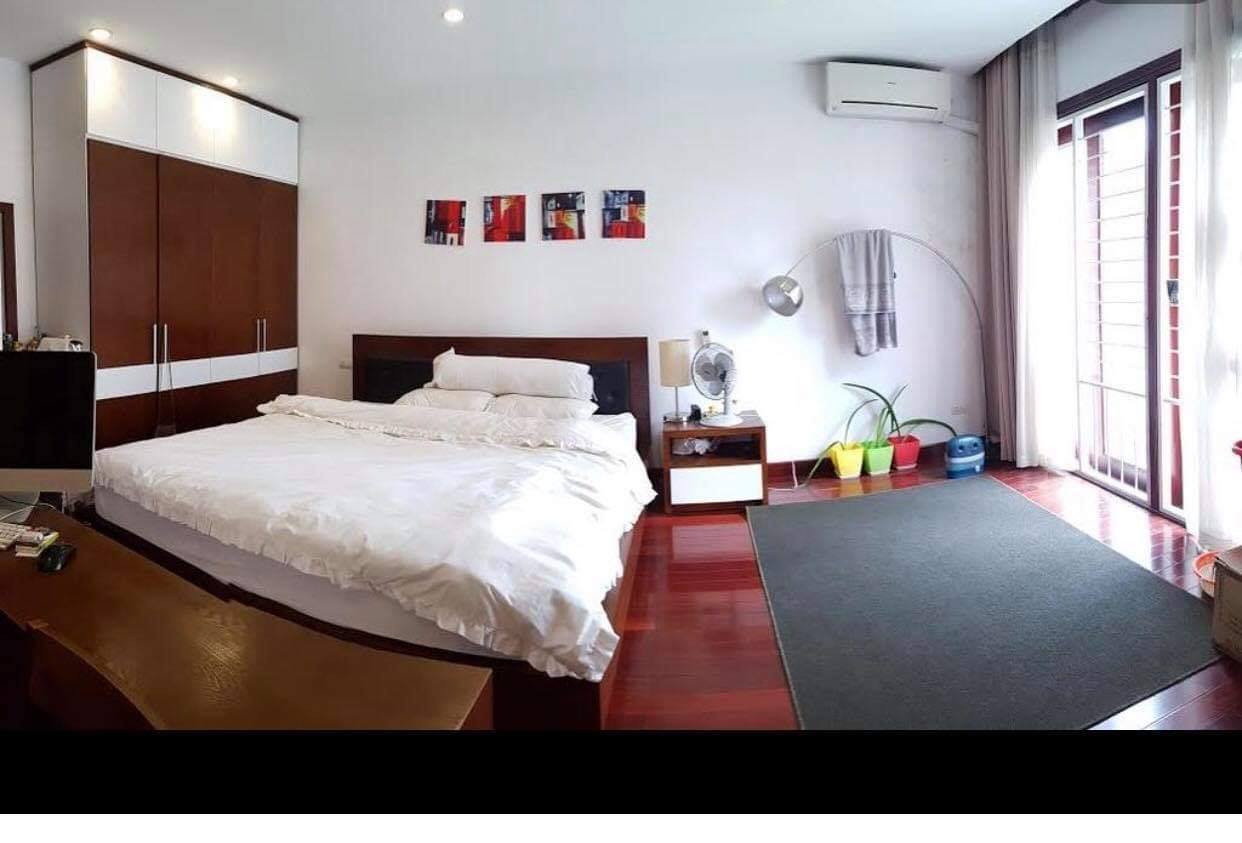 Kick back after a long day at work on the lounge in the sitting room or taking in city views from the floor-to-ceiling window.
Address: No 7, Alley 76/83, Lang Yen Phu 
Monthly Rent: From $320
Cozy One-Bedroom Apartment On Au Co
Just a stone's throw from the West Lake, water park, and flower valley, this one-bedroom apartment mixes marble floors, artworks with long cream sofa and wooden furniture.
The apartment has everything tenants need to move in right away with minimal addition to the decoration and the facility.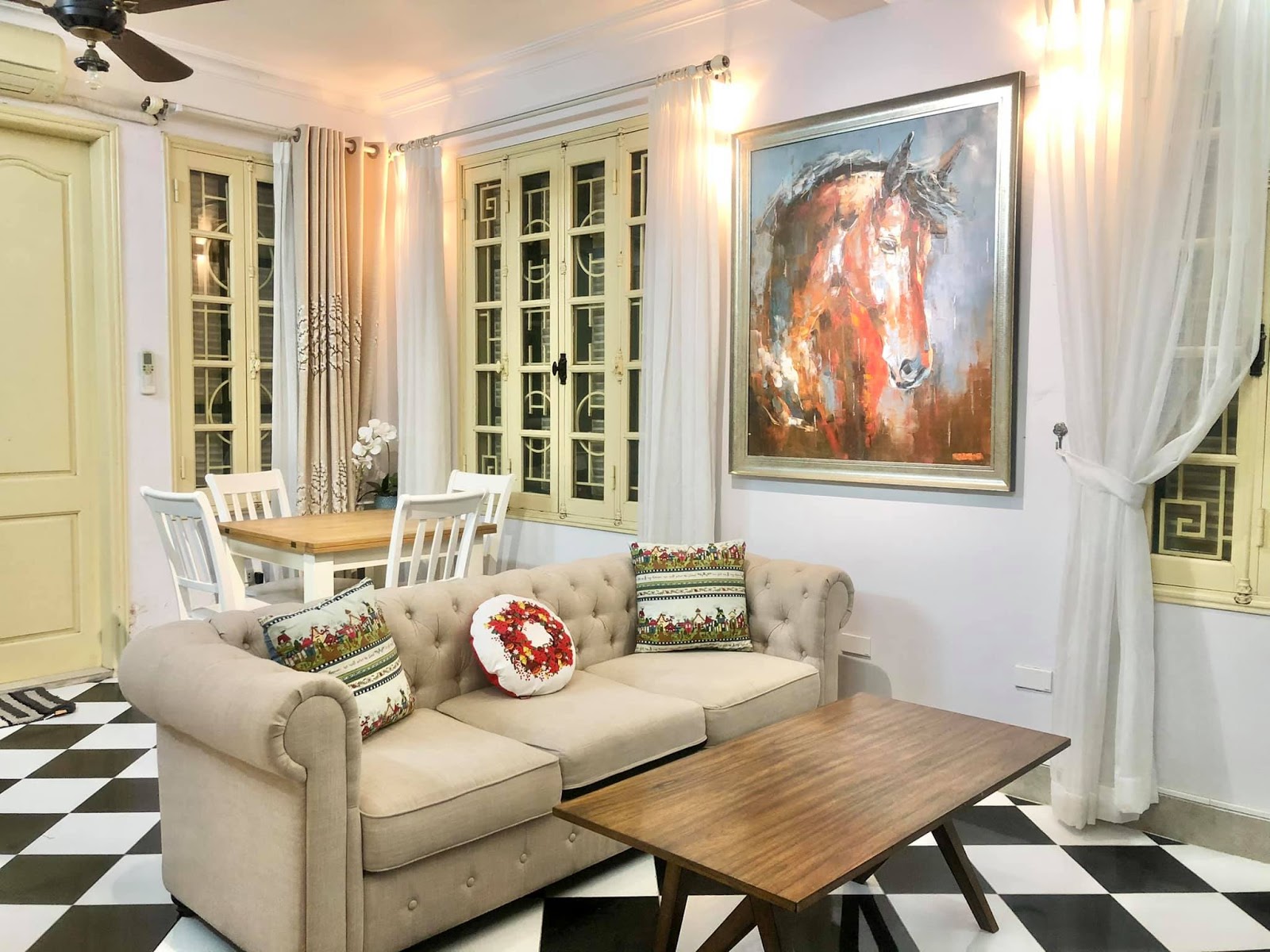 Tenants have their own washing machine but a shared dryer. Apart from that tiny drawback, the rent is a steal with its size and location. Plus, there is a private balcony with city views.
Address: 399 Au Co.
Monthly Rental: From $350
Budget-Friendly Two-Bedroom Apartment On Xuan Dieu
For a cheaper stay, this two-bedroom apartment is classier than many other accommodation choices in Hanoi. There is a lush rooftop for stargazing or sunbathing. Natural light is not an issue, thanks to two large windows in the bedroom and the sitting room.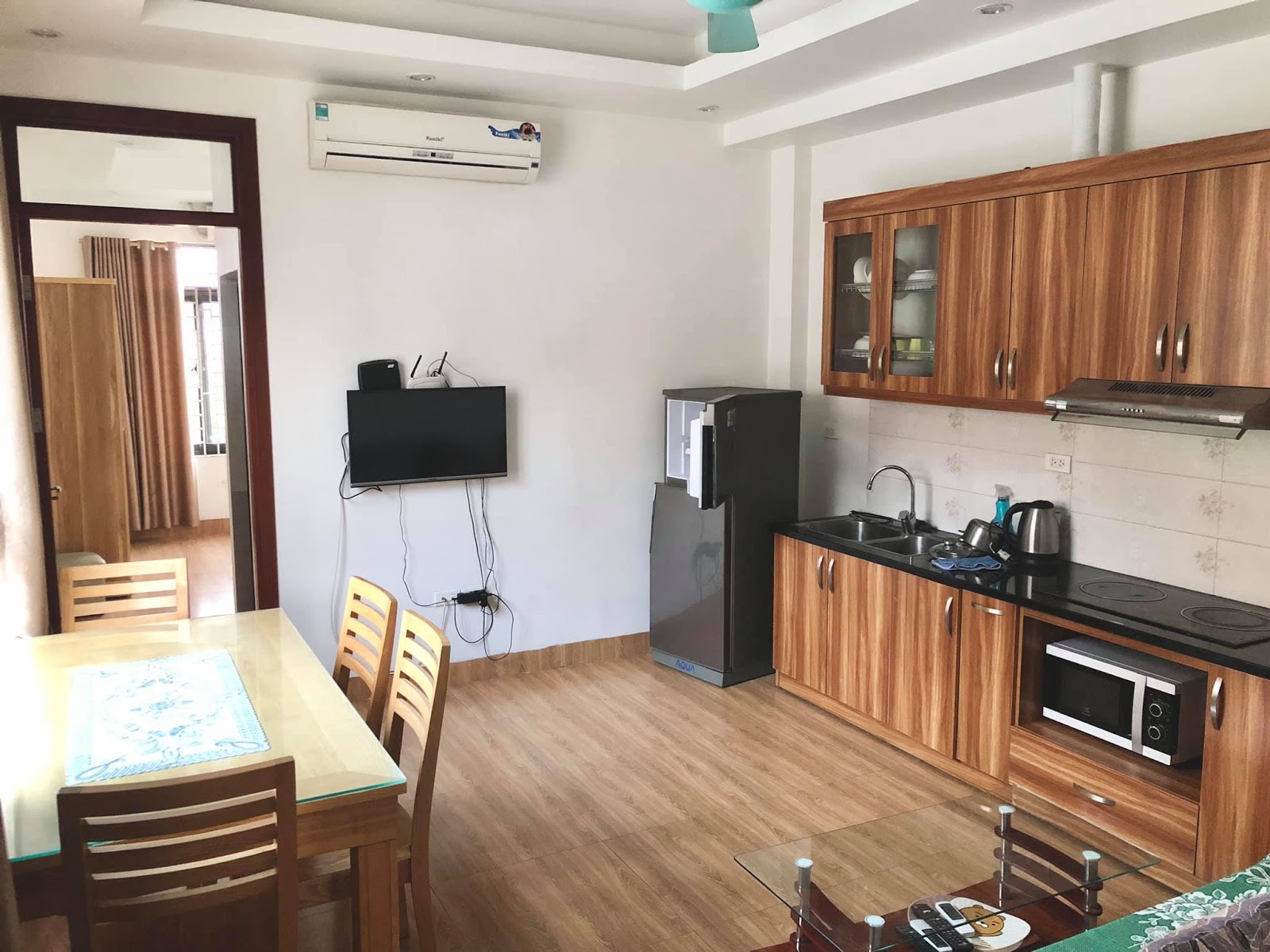 This apartment is one of expats' best bets if they want affordable accommodation in this part of town.
If tenants don't feel like cooking, meals can be arranged at nearby restaurants.
Address: 31 Xuan Dieu.
Monthly Rental: From $300
Stylish Two-Bedroom Apartment On Nhat Chieu
This apartment, sleeping up to four, makes a convenient and stylish base to explore Tay Ho area. One of the best things about this residence is the spectacular views of lake Ho Tay and the city, made possible by the floor-to-ceiling windows in the spacious bedroom and sitting room.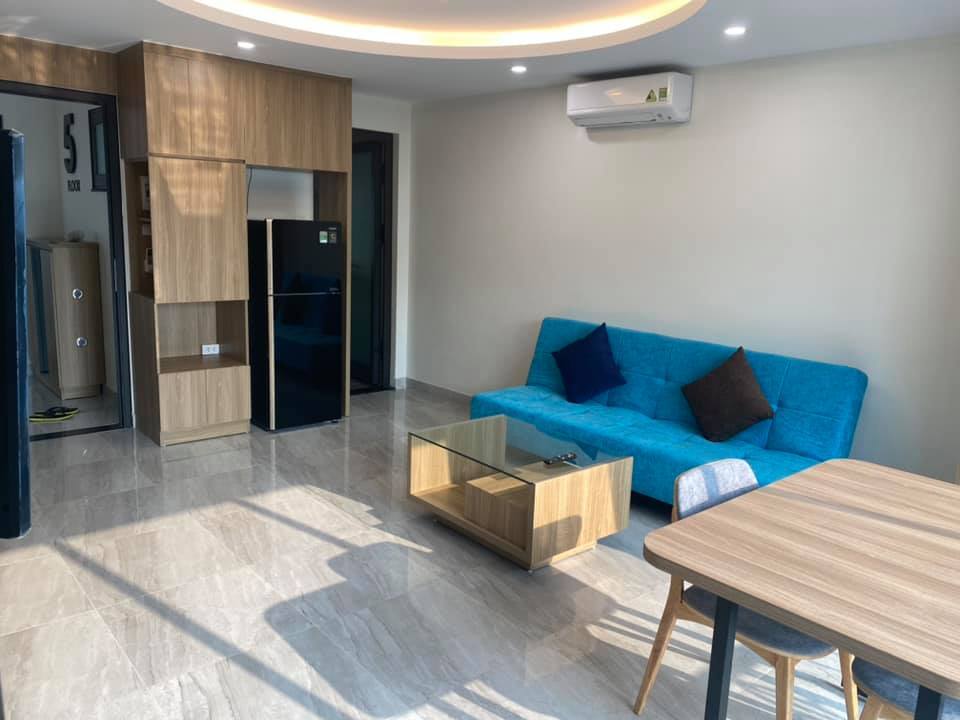 Those who rent this apartment can throw parties on the roof terrace. It offers every option desired including air conditioning, stunning views, and a balcony. The private dryer and washing machine are a plus for those who want maximum privacy.
Address: Number 70, alley 179, Nhat Chieu
Monthly Rental: From $350
Conversations (0)
Join the conversation
Conversations
Join the conversation
ALL COMMENTS (0)
There are no comments. Add your comment to start the conversation.
read next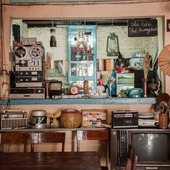 Hanoi's cultural heart might rest on the Old Quarter but the city's contemporary pulse lies in the area around West Lake (or 'Ho Tay' in Vietnamese) - the city's new food and multi-culture quarter.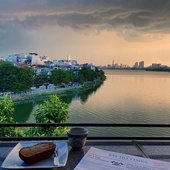 Hanoi is a frenetic city but its citizens know exactly where and when to chill out. One name that is high on their list is the area around lake Ho Tay.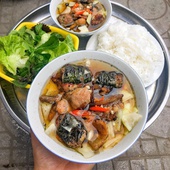 While the Old Quarter is still the reigning champion when it comes to cheap and tasty street food, an influx of creative locals and expats flooding to Tay Ho area following the new paved road, have meant the West Lake's food-on-the-go landscape has boomed in recent years.