8 Best Cheap Hotels in Hanoi (Under $35)
Apart from luxurious hotels with world class service, Hanoi also hosts an incredible number of mid-range and budget options. It's easy to find a hotel deal for less than $40 and you are still amazed at the package included: airport pick up, hotel stay, free breakfast, and a hard-to-beat-for-the-price room with its own bathtub! With the current rate of competition, the price can only get better from here. If you want to get the best bang for your bug, start with our below list for the best value hotel in town.
Au Co Art Classic Hotel and Spa
Here is a real gem of Hanoi Old Quarter! Tucked in the busy tiny alley of Ngo Huyen, Au Co Art Classic is artistically designed from lobby to guest room, following the neoclassic with a blend of Indochine style. The entrance to the hotel is lavish and stand out from the rest in Ngo Huyen. A stay at Au Co Art Classic is a real value for money.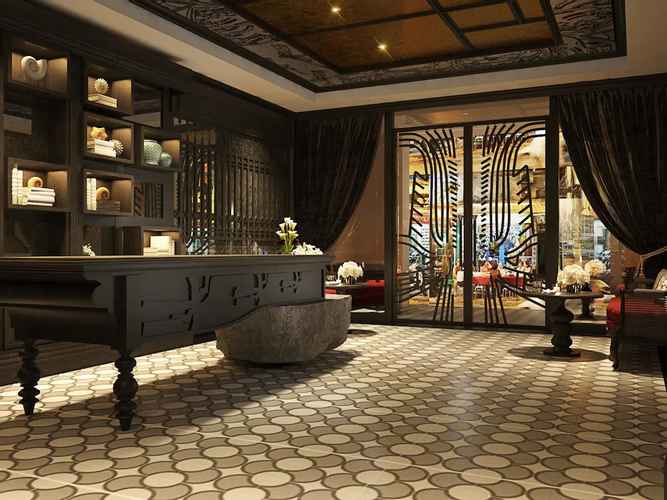 Address: 52 Ngo Huyen, Hoan Kiem, Hanoi
3B Premier Hotel
 Set in a quiet corner on the edge of Hanoi Old Quaters, the hotel is known as an ideal place for travelers who want to taste more than just the surface of the capital. The hotel creates a peaceful atmosphere in the busy life of the city. There are 44 well appointed guest rooms all of which just saw recent renovation. You can rest assured that this is among the best option for the price paid.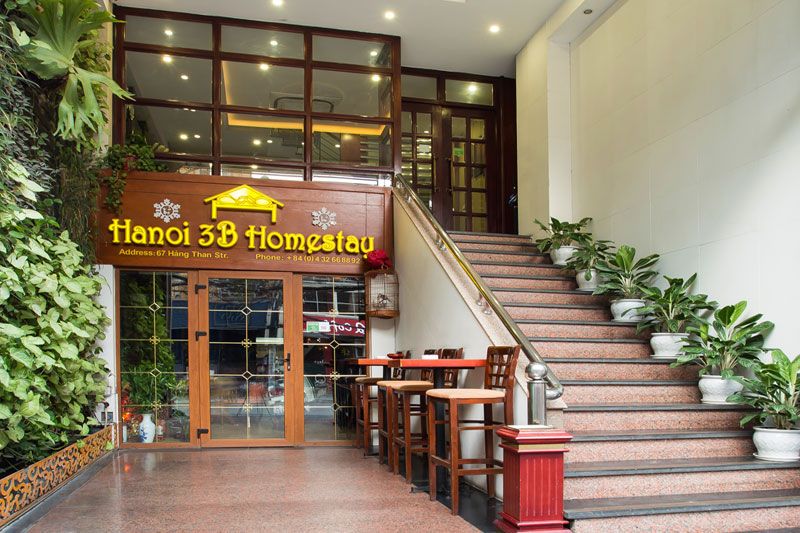 Address: 67 Hang Than, Ba Dinh, Hanoi
Royal Holiday Hanoi Hotel
Located at the heart of the fascinating Old Quarter of Hanoi, the Royal Holiday Hanoi Hotel is tucked in a quiet alley without compromising all the best in town: pizza 4Ps, Restaurant Co Anh, Thuy Ta ice-cream, to name a few. The street itself leads directly to Hoan Kiem Lake. Thanks to its recent renovation, Royal Holiday Hanoi's facility is still new, and rooms well kept. It's a real bargain for the low price paid.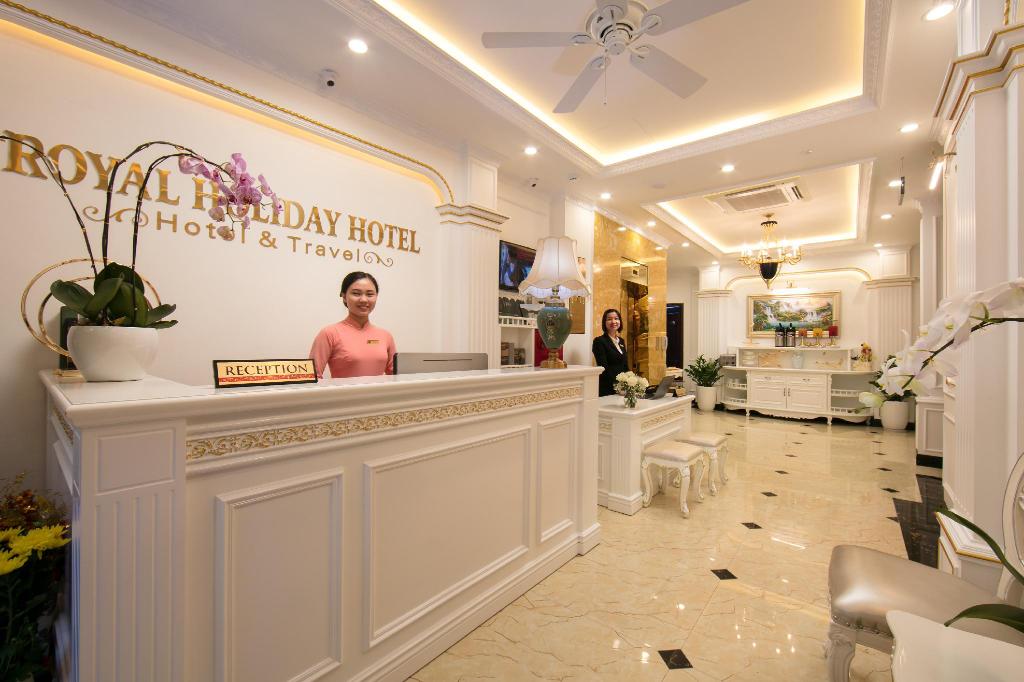 Address: 19 Hang Hanh, Hoan Kiem, Hanoi
Flower Garden Hotel
Flower Garden Hotel offers spacious room, airy corridor and a decent lobby. Friendly staffs and professional services here always warmly welcome travelers. The hotel is located on Nguyen Truong To street, closed to local eateries on Hang Bun, Hang Than and Hoe Nhai and only 15 minute walk to Hanoi Old Quarter. It is indeed a great option for family or single travelers alike.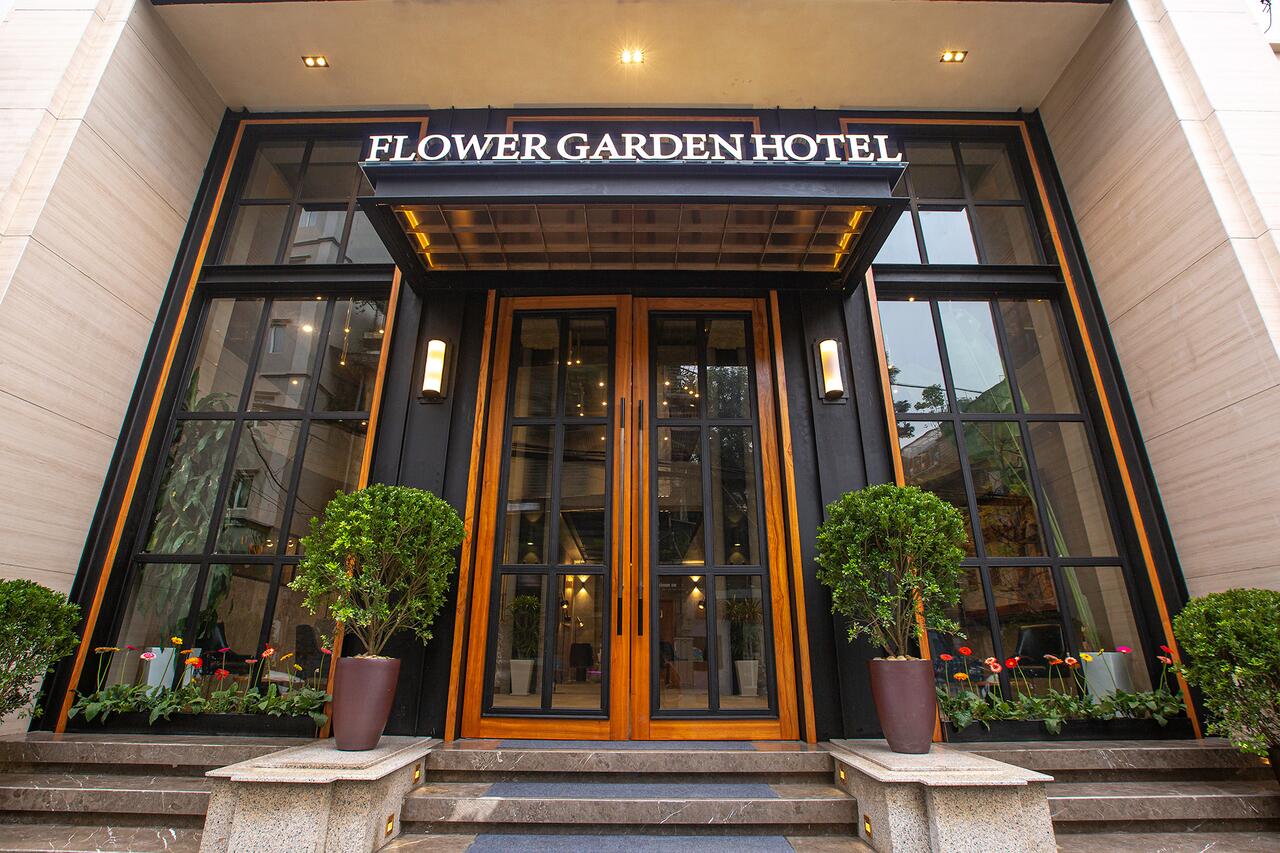 Photo: booking.com
Address: 46 Nguyen Truong To, Ba Dinh, Hanoi
Diamond Legend Hotel
Hanoi Diamond Legend Hotel is set at 59 Hang Cot Street, a busy shopping street in Hanoi Old Quarter and within 10 walk to Hoan Kiem Lake and Dong Xuan Market. The History Long Bien Bridge, linked over the Red River banks is just 15 minute walk away while Hang Ma street is one block down. All the 45 rooms are equipped with good facilities and equipment: bath-tub, air-condition and wooden floor. You will be served by multi-lingual, friendly and well-trained staffs with homey atmosphere during the stay.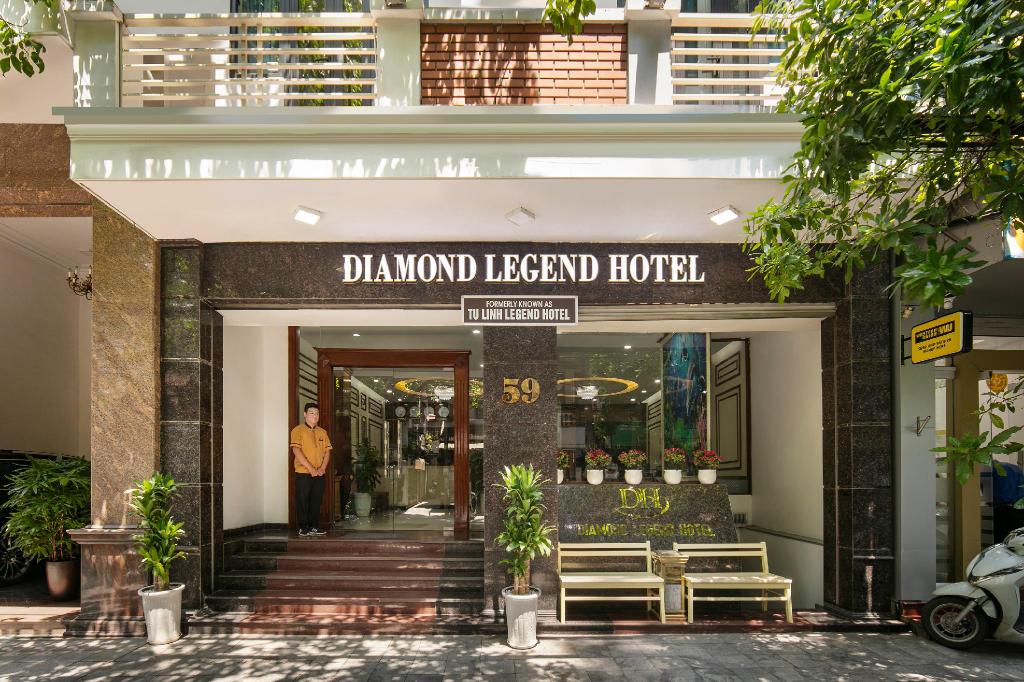 Address: 59 Hang Cot
Hong Ngoc Dynasty Hotel
With some steps under the tree-lined Hang Manh, you can reach Hong Ngoc Dynasty hotel. The hotel is set at a lovely junction point - it is only 2 minute walk to Bun Cha Hang Manh, 4 minute walk to the famous Ngan corner on Hang Thiec, 7 minute to Hanoi Water Puppet Theater. With the glossy glass on the front, it's hard to get mistaken with any other establishment in town. Hong Ngoc dynasty employs traditional Vietnamese architecture and infuse it well into its 51 rooms and suites. There are also a restaurant on site, free gym and wifi for in-house guests.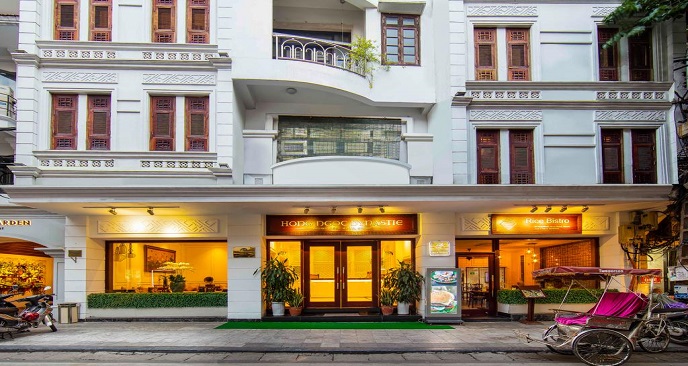 Address: 34 Hang Manh
Silk Collection Hotel & Spa
From its luxurious appearance, one would not guess this as an ideal choice for budget traveler. The paradox soon turns into utmost pleasure: you can stay in a decent luxury for a fraction of price. The hotel is located at 58 Hang Gai street, at the heart of the most elegant part of Hanoi Old Quarter. The hotel is surrounded by art galleries, boutique shopping and local eateries. A stay at Silk Collection will definitely make you redefine what value stay can mean.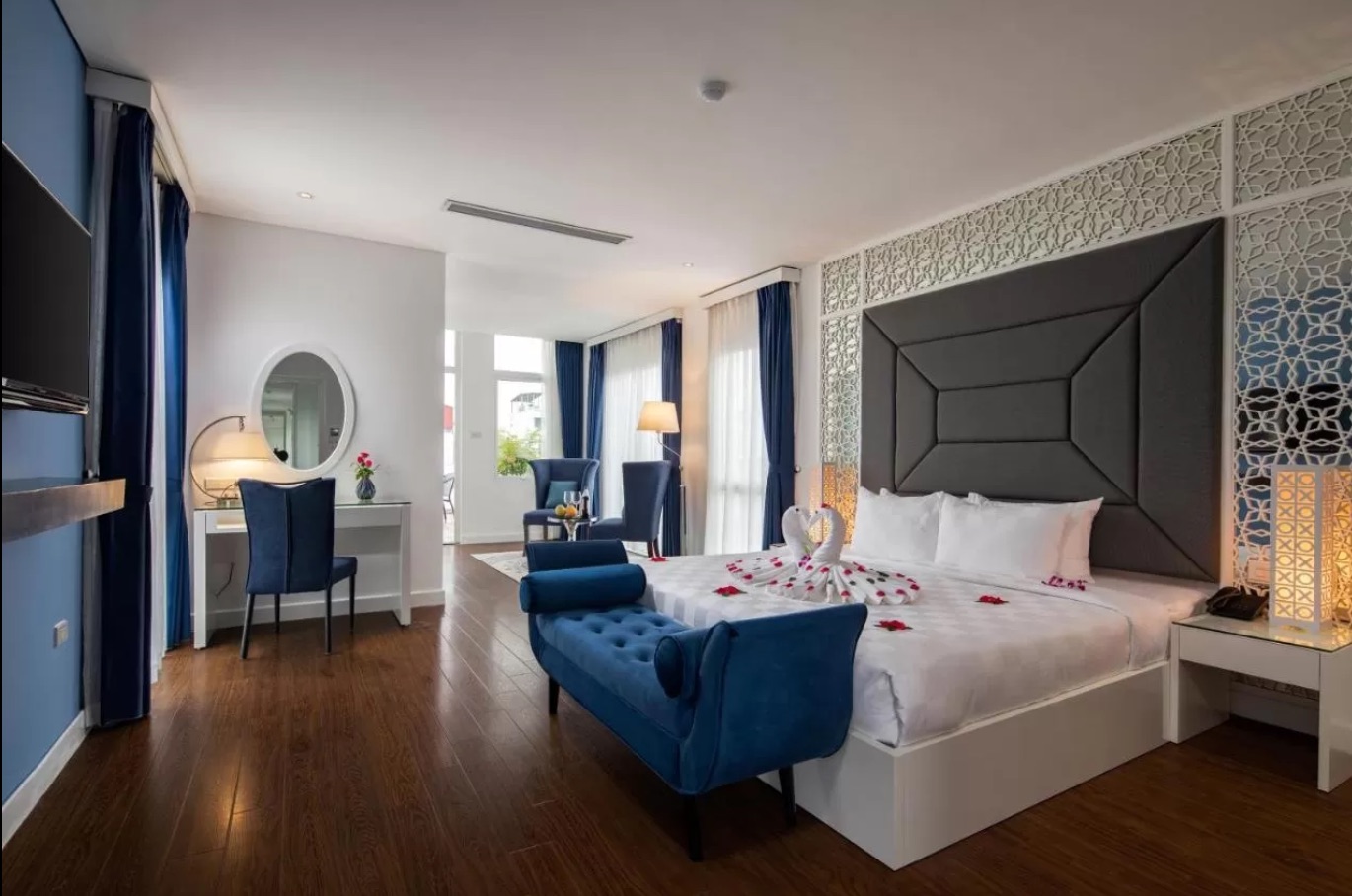 Address: 58 Hang Gai, Hanoi
Hanoi Lullaby Hotel & Travel
Nestled in a quiet untouched alley of Hanoi Old Quarter, Hanoi Lullaby Hotel can be mediocre on the outside. Yet once you set your foot into your room, you can certainly be awed by this amazing hotel deal: for $20 or less per night you can have all the amenities you need, in a boutique setting. The staff is friendly and always try to go out of the way to help guests with a comfortable stay. Travel services are also available in case you need to book your bus ticket to Sapa or day trip to Halong Bay too.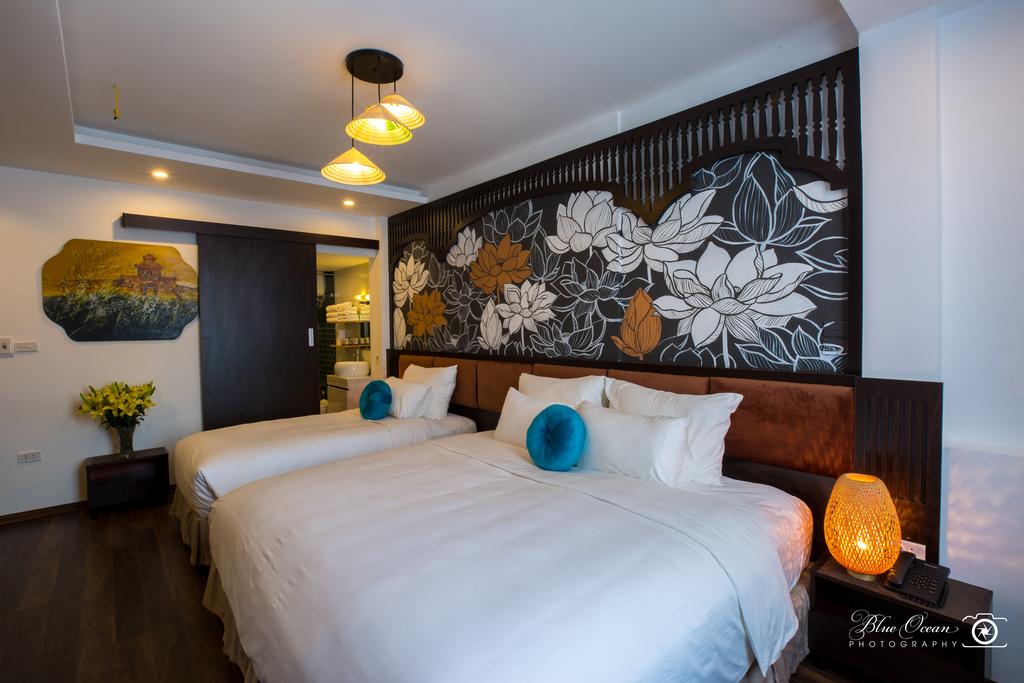 Address : 16 Ngo Tram, Hanoi
Conversations (0)
Join the conversation
Conversations
Join the conversation
ALL COMMENTS (0)
There are no comments. Add your comment to start the conversation.
read next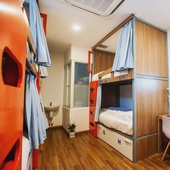 If luxury accommodation exceeds your budget, then Hanoi is chock-full of fine hostels suitable to every kind of traveler.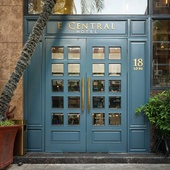 Hanoi Old Quarter offers many great choices when it comes to boutique hotels and accommodation. Find out the very best.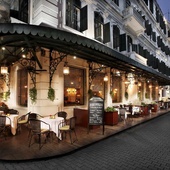 One of the most fascinating capitals in Asia, Hanoi is in no shortage of luxury accommodation. Find out what are the best 5 star hotel option for your holiday in Hanoi.