9 Best Luxury Hotels In Hanoi
One of the most fascinating capitals in Asia, Hanoi is in no shortage of luxury accommodation. Almost all of the top most extravagant hotels are located in the City center and surrounded by beautiful lakes and green parks. It is also very easy to access these hotels from Noi Bai international airport within one hour. 
Each 5-star hotel in Hanoi has its own charm. The architectural style varies from French colonial to modern ones, and all guestrooms are spacious, meticulously designed and equipped with latest fixtures. Luxurious restaurants may cater delicious delectable local and international dishes for breakfast, lunch and dinner. Moreover, with modern fitness center and heated swimming pool and a lavish spa area to craze for, these top luxurious hotels will offer you the most comfortable and relaxing stay.
Sofitel Legend Metropole
Sofitel Metropole is undoubtedly the most beautifully designed and ideally located hotel in Hanoi. Sitting about 5 minutes walk from Hoan Kiem lake and yet without absorbing all the noise from the Old Quarter, Metropole gives a sense of grace, romance and living history of Indochina. The service is second to none, with flower and chocolate greetings on arrival and a unique breakfast of your choice: you can either have a grand buffet at the Spices Garden or have it served in your room. Sofitel Legend Metropole will definitely challenge your previous experience at a luxury 5-star hotel.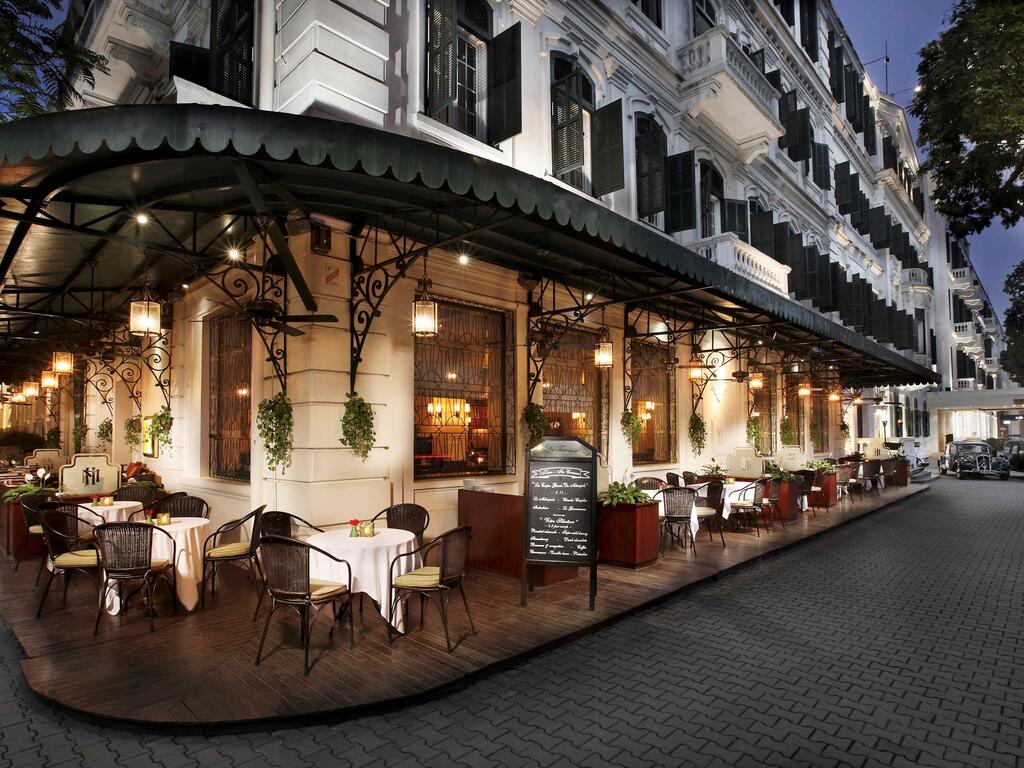 Photo: booking.com 
Address: 15 Ngo Quyen, Hoan Kiem, Hanoi
Price: $250++
 Hotel de l'Opera Hanoi - MGallery
A lovely boutique luxury hotel that overlooks Hanoi Opera House,  Hotel de l'Opera Hanoi - MGallery will appeal to the most experienced travelers. The elegance on the outside and intensely meticulous decoration in each guest room brings about a lux stay that one can only think of in fairy tales. The entrance may look small but the moment you step inside you will be sent from one surprise to another.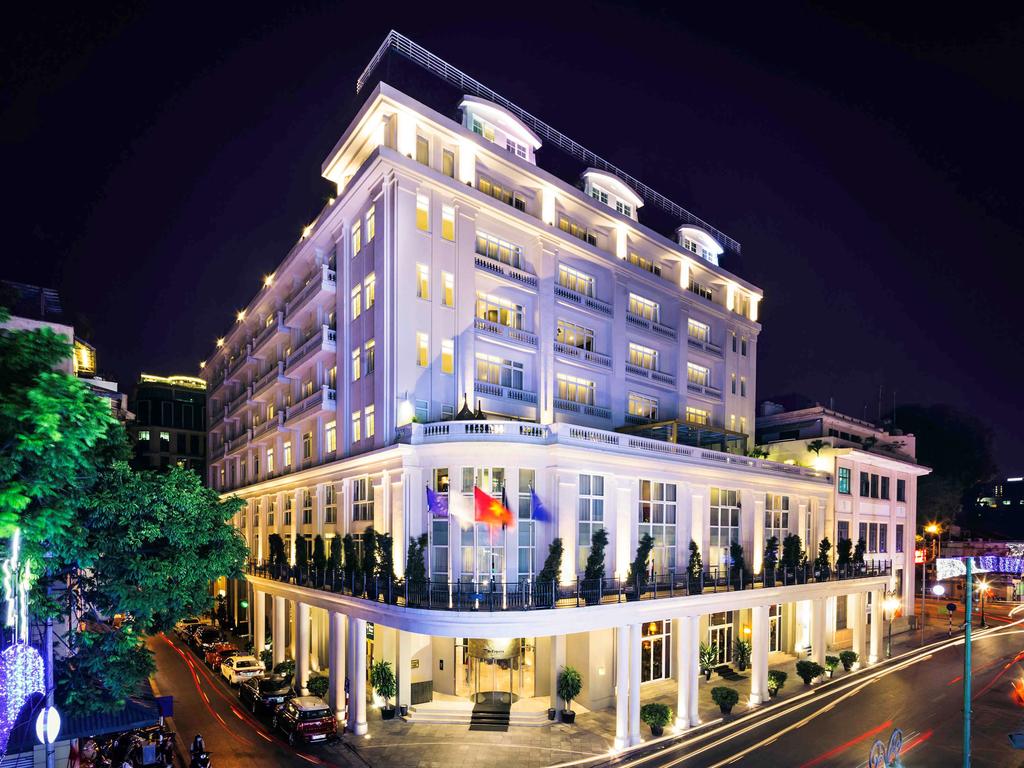 Photo: mytour.vn 
Address: 29 Trang Tien, Hoan Kiem, Hanoi
Price: $220++
Apricot Hotel
Set at 136 Hang Trong, Apricot Hotel possesses one of the best locations among all hotel in Hanoi. The hotel overlooks the Hoan Kiem Lake and just 5-10 minutes walk to Hanoi Opera House.Apricot Hotel stands out from other 5 star in the boutique feel it carries. The hotel is a blend of local arts and historic retro touch, featuring a total of 123 rooms and suites. These rooms are also named after galleries' items - Sketch room- Canvas room- Gallery room- Masterpiece room, making an ideal choice for arts-lovers.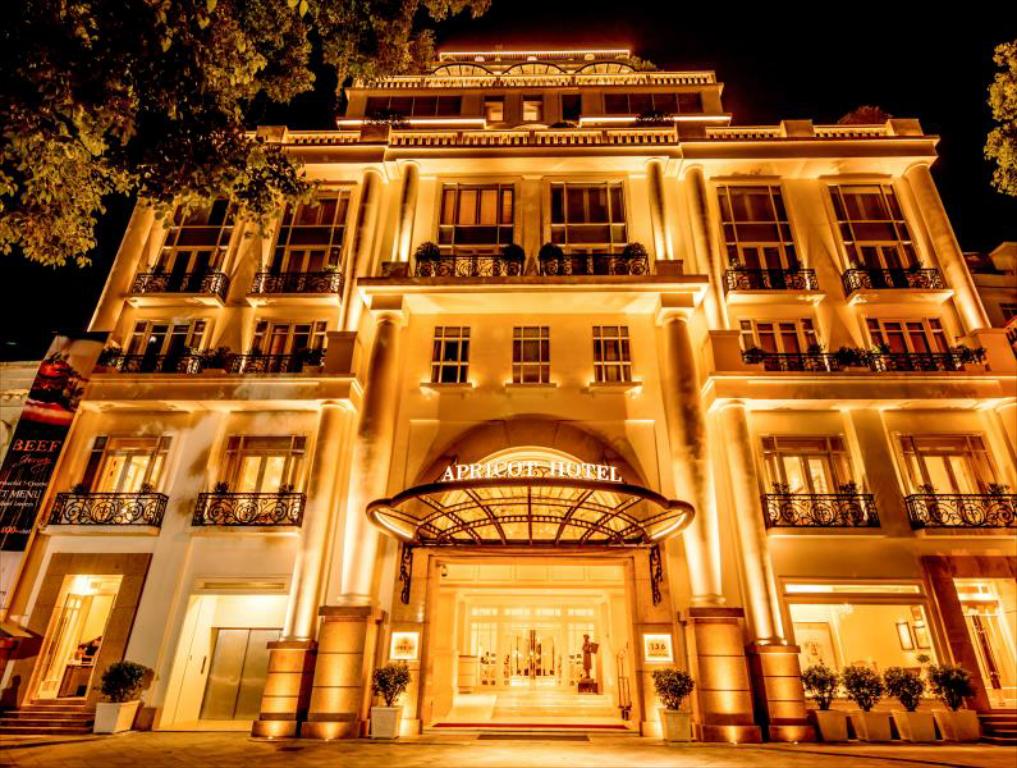 Photo: agoda.com 
Address: 136 Hang Trong, Hoan Kiem, Hanoi
Price: $180++
Mövenpick Hotel Hanoi
Viewed from afar, Mövenpick Hotel Hanoi stands out as a German castle – coated in a pearl white color and golden brown curtains. The courtyard in front of the hotel adds even more to its ideal location, which sit in between the European Union Headquarter and UNDP Office. Mövenpick is also highly rated as a place to conduct banquets, seminars and conventions.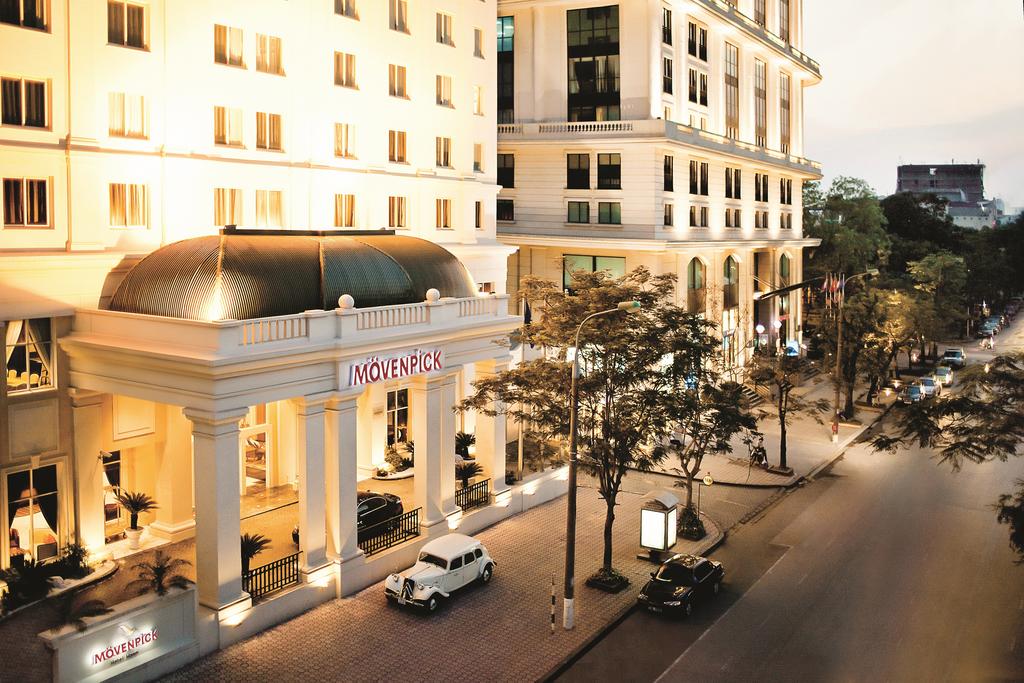 Photo: justgola.com 
Address: 83A Ly Thuong Kiet, Hoan Kiem, Hanoi
Price: $180++
Intercontinental Hanoi West Lake
Though unnoticeable at a cursory glance from the outside, Intercontinental will overwhelmingly surprise you as you step in. The hotel lobby is intimate and airy, and the rooms proudly eye the largest lake in Hanoi. A stay at Intercontinental Hanoi is best for family and couple, who seek tranquil moments out of the normal hustling atmosphere of a typical Southeast Asian city.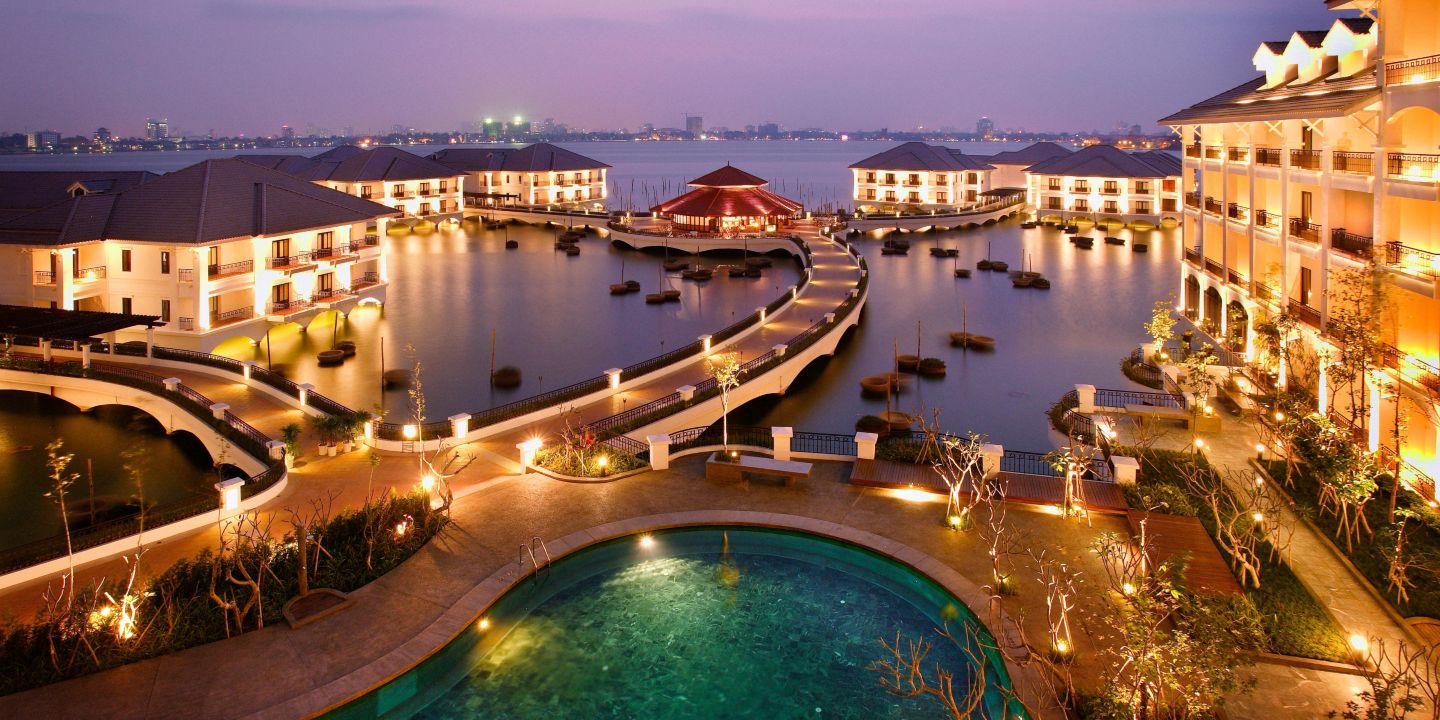 Photo: igh.com 
Address: 1 Nghi Tam, Tay Ho, Hanoi
Price: $180++
Pan Pacific Hanoi
Pan Pacific Hanoi creates a fresh and dynamic impression. The hotel sits on the one side of Thanh Nien street, the most beautiful one of its kind in Hanoi which runs in between the West Lake and Truc Bach Lake. Pan Pacific features modern room amenities, excellent service and a picturesque view onto the two lakes.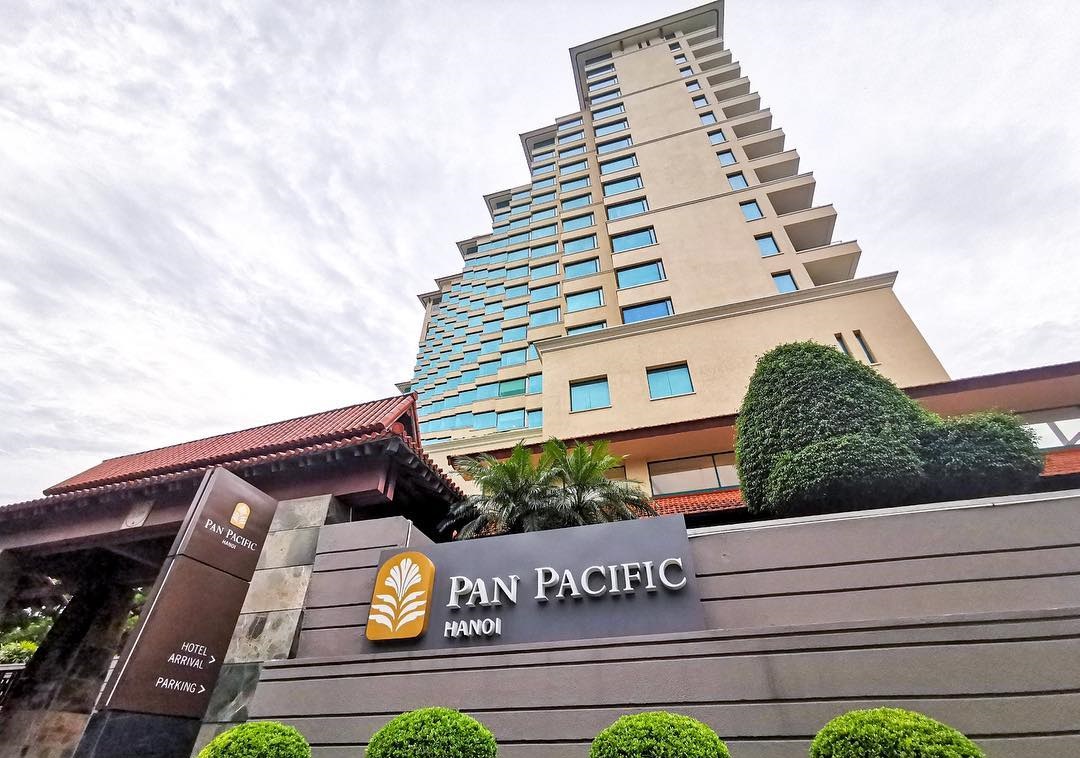 Photo: chudu24h.com 
Address: 1 Thanh Nien Road, Tay Ho, Hanoi
Price: $150++
Sheraton Hanoi
So you think that Hanoi is too cramped for a resort? Think again, as you set foot on Sheraton Hanoi Hotel. The hotel has hosted many presidents and famous executives from all over the world and now it is your turn. Sheraton has a well mix of authenticity and captivity, as much tranquil as it is thrilling. Sheraton is only steps away from the West Lake and 10-15 minutes by taxi to the Old Quarter. Best rated for a family or executive businessman travelers.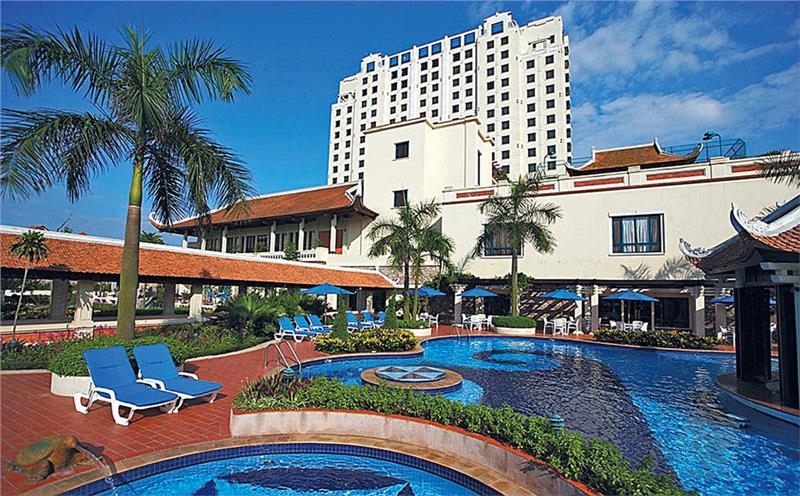 Photo: alotrip.com 
Address: K5 Nghi Tam, 11 Xuan Dieu Str, Tay Ho Dist
Price: $150++
Hotel du Parc Hanoi
The 260 rooms of Hotel du Parc are all accompanied with complimentary use of the outdoor pool, Jacuzzi and gym. The rooms are not extra large but the king size bed will put you into a sweet dreams after a long flights to Hanoi. Amidst the traditional Vietnamese tone is the here-and-there touch of Japanese architecture, which makes Hotel du Parc stand out from the rest.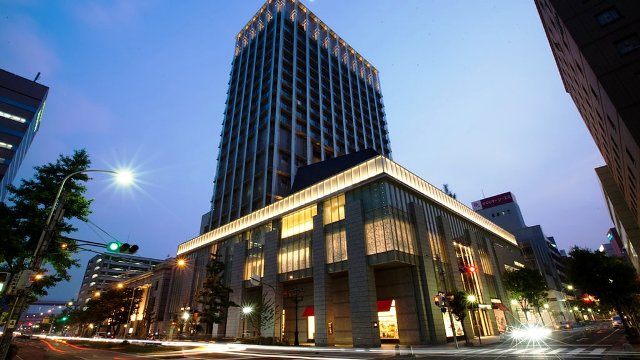 Photo: baocongan.vn 
Address: 84 Tran Nhan Tong, Hoan Kiem, Hanoi
Price: $160++
Four Seasons Hanoi (upcoming)
A much anticipated opening of Four Seasons Hanoi is due in late 2021. The 6 star hotel occupies the most beautiful location of Hanoi Old Quarter, overlooking Hoan Kiem Lake at its prettiest end. The hotel features 95 rooms and suites and boasts famous design team WATG Architect and Wimberly Interiors, and will expect to become a big hit for business and luxury travel in the next few years.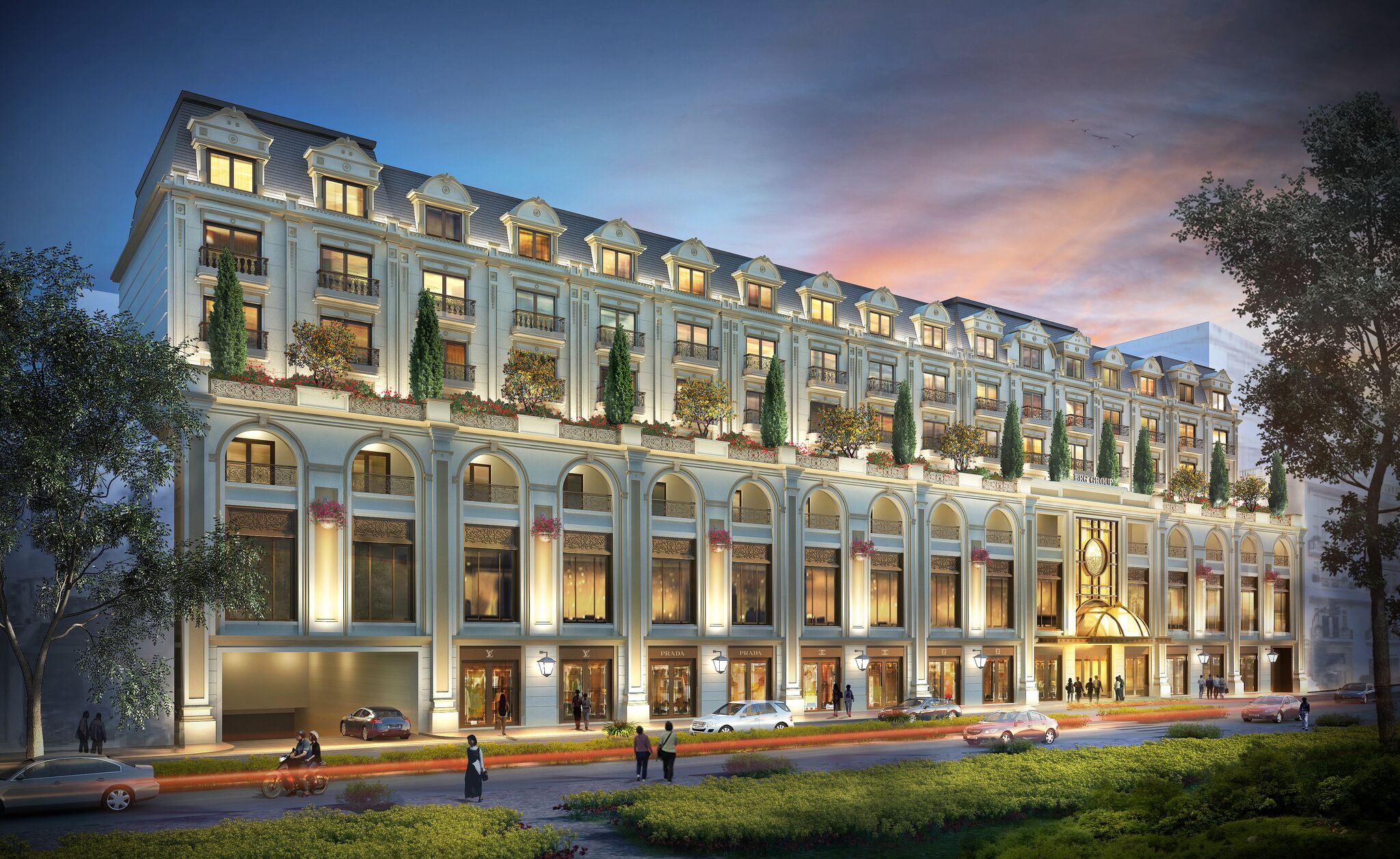 Photo: watg.com
Address: Le Thai To, Hoan Kiem, Hanoi
Price: not yet released
Conversations (0)
Join the conversation
Conversations
Join the conversation
ALL COMMENTS (0)
There are no comments. Add your comment to start the conversation.
read next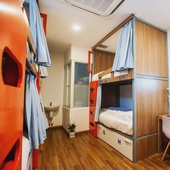 If luxury accommodation exceeds your budget, then Hanoi is chock-full of fine hostels suitable to every kind of traveler.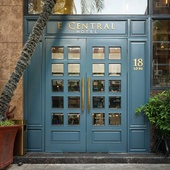 Hanoi Old Quarter offers many great choices when it comes to boutique hotels and accommodation. Find out the very best.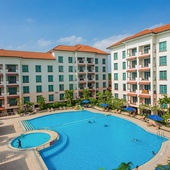 Family travel always carries with it a different dynamic from when you travel by yourself or with your partner. Picking the right hotel can be a great component for a perfect trip.