Traveling On A Budget? Hanoi's 10 Best Hostels
If luxury accommodation exceeds your budget, then Hanoi is chock-full of fine hostels suitable to every kind of traveler. Waste no more time and jump straight in and discover the 10 best hostels in Hanoi.
NEXY Hostel
Arguably the best hostel in the Old Quarter for solo travelers and couples, NEXY hostel offers a range of accommodation from 8-14 bed mixed dorms to 8 bed female dorms and twin, triple + double private rooms. This is very much an urban hostel at heart with privacy in mind. Everyone is fully offered with luxury linen, towel and a personal locker under their bed. Featuring a perfect blend of local Vietnamese art and temporary design, the café & bar regularly hosts live music, and is a great spot to just grab a bite to eat or socialize. Be prepared to soak in vibrant atmosphere against a stunning rooftop view of the Old Quarter and Hoan Kiem Lake at Rooftop Terrace and you won't leave disappointed.
Address: 12 To Tich, Hoan Kiem District
Website: http://www.nexyhostels.com/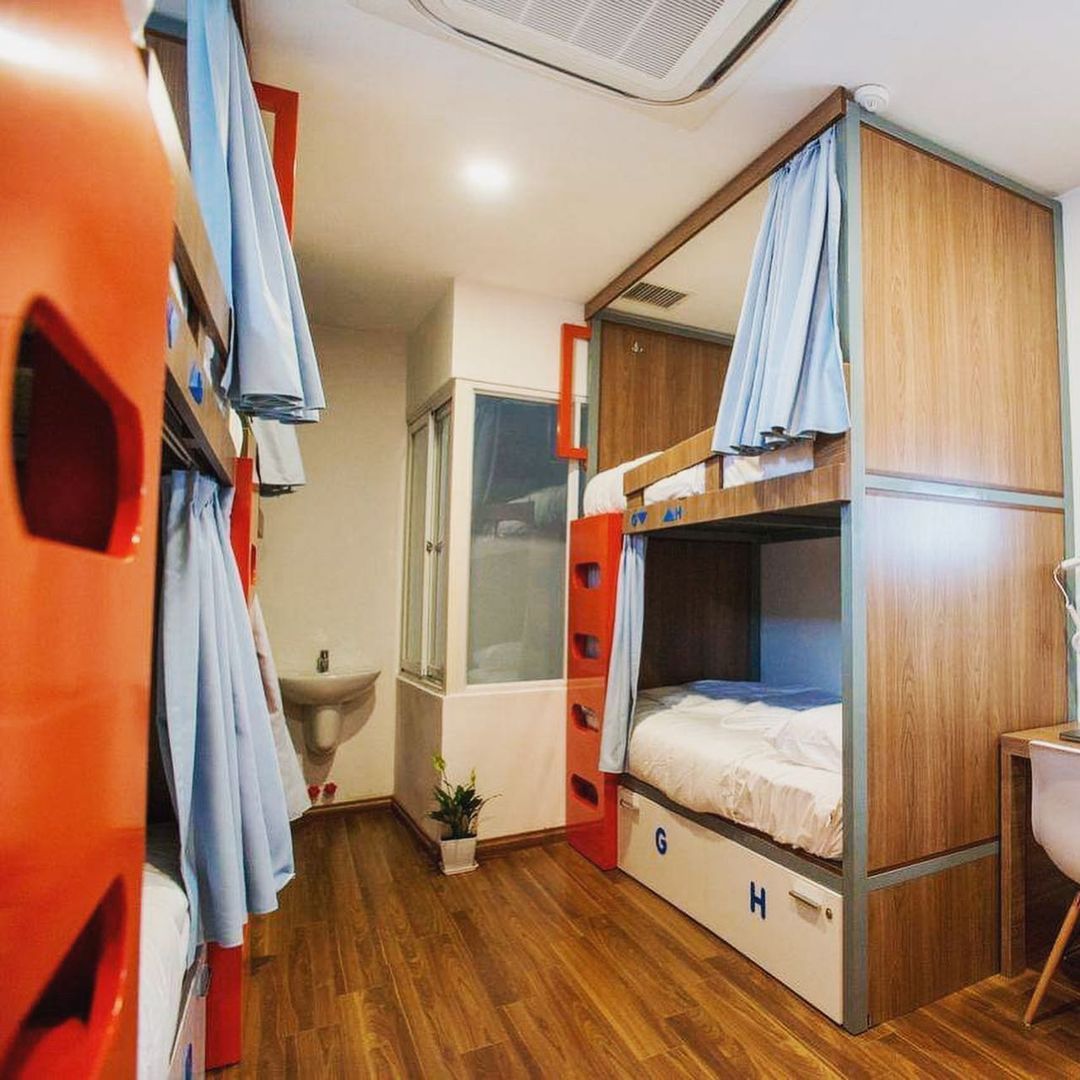 Photo by @nexyhotstels
Hanoi Central Backpackers Hostel
This higher-end hostel is often booked out, and for good reasons: it offers a wide range of accommodation such as 4 bed mixed room, triple room, twin room, double/ single room, 8 bed dorm and 6 bed dorm at affordable prices; it includes several complimentary services namely free breakfast, free beer, free walking tour, free pub crawl, free luggage storage and free city maps; it also has excellent restaurant and wonderful rooftop bar & café on top of the usual hostel facilities. Enjoy this cheerful hostel and make it a fine base for stay and meeting other travelers.
Address: 16 Thanh Ha, Hoan Kiem District
Website: https://www.centralbackpackershostel.com/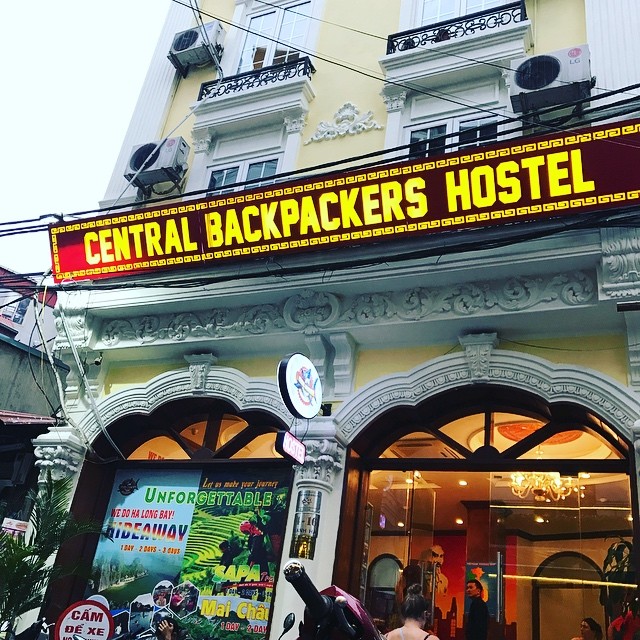 Photo by @centralblackpackershostel
Cocoon Inn
Cocoon Inn provides a home-from-home for young, intrepid travelers looking to hang out with like-minded souls. Mixed dorms come with a variety of 4, 6, 10 and 16-bed options, in which most female solo travelers fall in love with the 6-bed female dorm featuring an en-suite bathroom and hairdryers. Meanwhile, the private rooms are much like a standard hotel room where couples can treat themselves to private standard room or deluxe room with a balcony. The hotel also provides a range of budget-friendly services like luggage storage, laundry and public toilets & showers. When it comes to entertainment, the bar & lounge inspired by a garden theme oozes with character and an endless list of drinks to choose from.
Address: 116 – 188 Hang Buom, Hoan Kiem District
Website: https://cocooninn.com/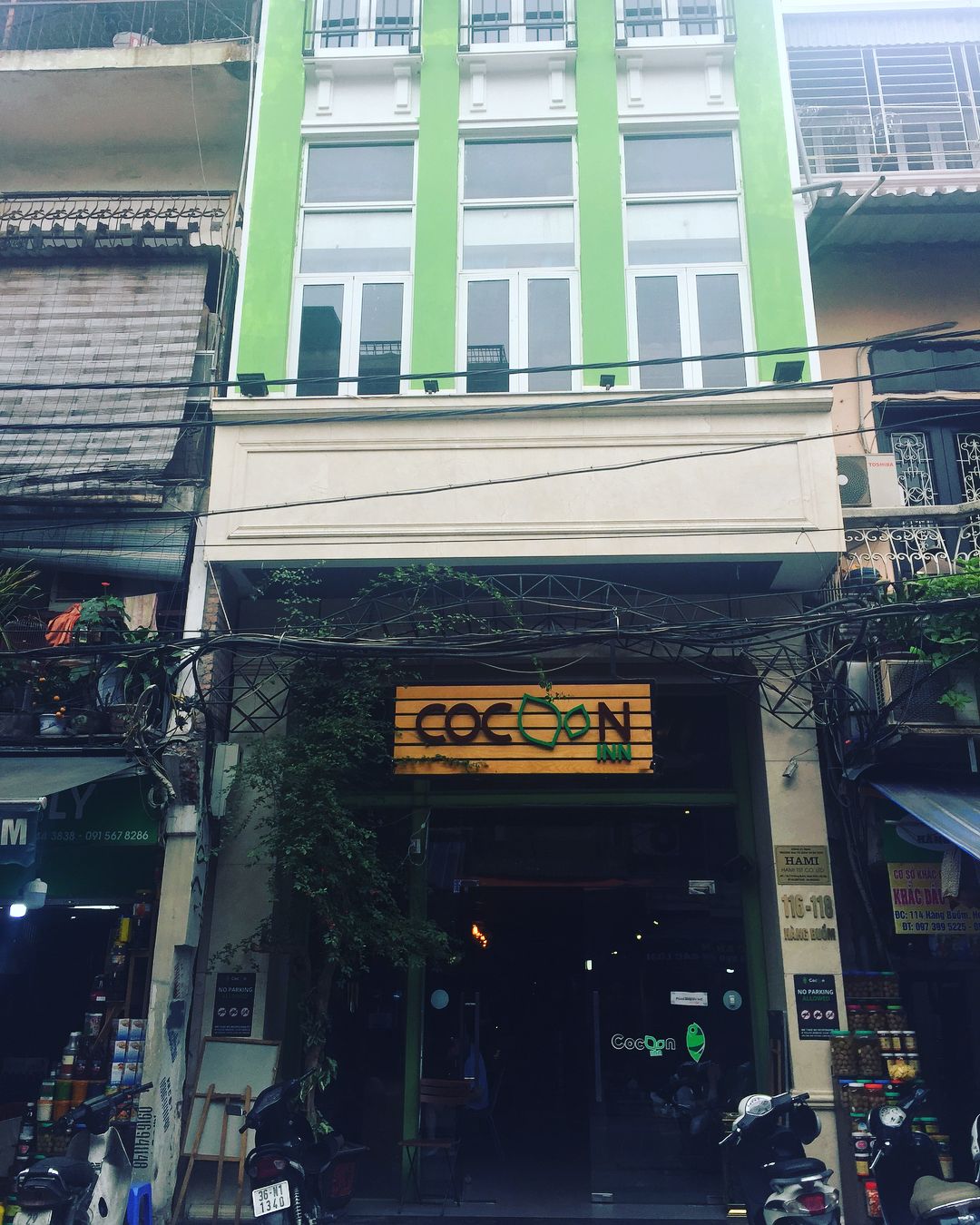 Photo by @botu_kwesi
Little Charm Hanoi Hostel
This hip hostel is something of an anomaly where you won't find any private room options but mixed and female dorms only. This may make you double take yet not disappointed with a private bathroom, stellar views of the sprawling city and daily housekeeping, a perfect pit-stop for friends and female solo travelers. Free daily breakfast is included. The relaxing indoor swimming pool will spoil you for a luxury experience while bike rental opens up a chance to explore the city leisurely. In case you feel a bit peckish, head to the bar & restaurant to grab a cocktail, enjoy Italian and Vietnamese food, or simply sip on a tasty coffee.
Address: 44 Hang Bo, Hoan Kiem District
Website: http://littlecharmhanoihostel.com/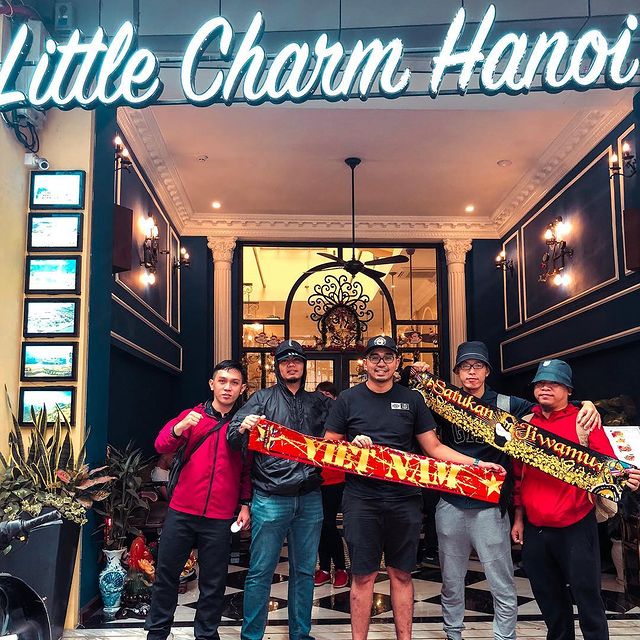 Photo by @sahirhope
Republik Backpackers Hostel
Republic Backpackers Hostel is a cheap and decidedly cheerful option in the heart of Hanoi, a top pick for budget backpackers. Designed with privacy in mind, the dorms are provided with private curtains and personal fan. Meanwhile, Netflix & chill rooms offer private space with 2 bunk beds for those who don't mind sharing the bathroom. Daily breakfast is included. The hostel features plenty of common areas for twenty-something travelers to hang out and socialize with other backpackers. There are also a number of tour options and epic day trips making the hostel not a simply place just to sleep. Address: 14A Phung Hung, Hoan Kiem District
Website: https://republikbackpackers.com/
Luxury Backpackers Hostel
Luxury Backpackers Hostel is a relative newcomer to the booming city offering a total of 28 rooms in 4 different room-styles to accommodate the needs of both business and leisure travelers. All classic and deluxe rooms are tastefully decorated with glass enclosed shower, a small balcony, and an abundance of modern amenities while the mix dormitory rooms have 12-bed and 10-bed room options. There is a great restaurant & bar on the ground floor serving set menu breakfast and lunch and dinner with Vietnamese and Western food. Additionally, the hostel excels in a number of essential services such as foreign currency exchange, laundry, internet, and baggage storage.
Address: 56 Ngo Huyen, Hoan Kiem District
Website: http://www.luxurybackpackers.com.vn/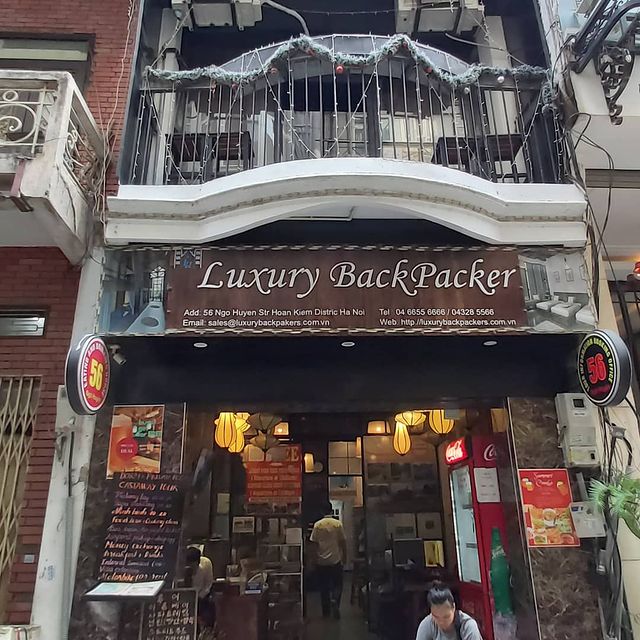 Photo by @crichtonrumsby70
The Signature Inn Hanoi
This largest new hostel in Hanoi's Old Quarter is a solid choice all around with prominent location and awesome facilities. A range of private rooms (including private double & private en-suite), lady dorms and mixed dorms come in 4, 6, 8 bed options open onto your own either shared or private bathroom as well as well-furnished balcony. Beyond boutique, this is a perfect blend of excellent entertainment options with a homely atmosphere. Guests can dine at a fine restaurant catering western and local foods or unwind with sprits, beer and coffee in the café & bar. There are also a common relaxing area, movie room, motor rental services and local discovery activities.
Address: 33 Hang Dong, Hoan Kiem District
Website: http://thesignature-inn.com/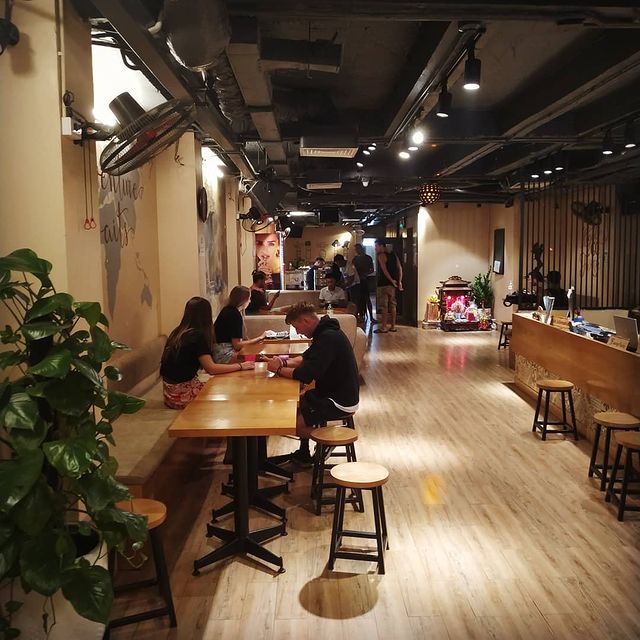 Photo by @farzetdinovd
7 Fridays Hostel
Once the busy, frenetic Hanoi's Old Quarter is not of your style, located by the shore of the huge West Lake, 7 Fridays Hostel is far enough from the hustle and bustle and close enough for your leisurely exploration of Hanoi Downtown. Each of mixed dorm rooms is spacious, fully provided with en-suite bathroom and air-conditioner, as well as comfy mattress and secured electronic lockers. After enjoying free breakfast, get ready to chill out at the pool or ride around West Lake. The hostel also hosts regular bar & poolside events alongside with plenty of BBQ and fun-filling games for your best travelling experience.
Address: 22 Quang An, West Lake
Website: https://www.7fridays.vn/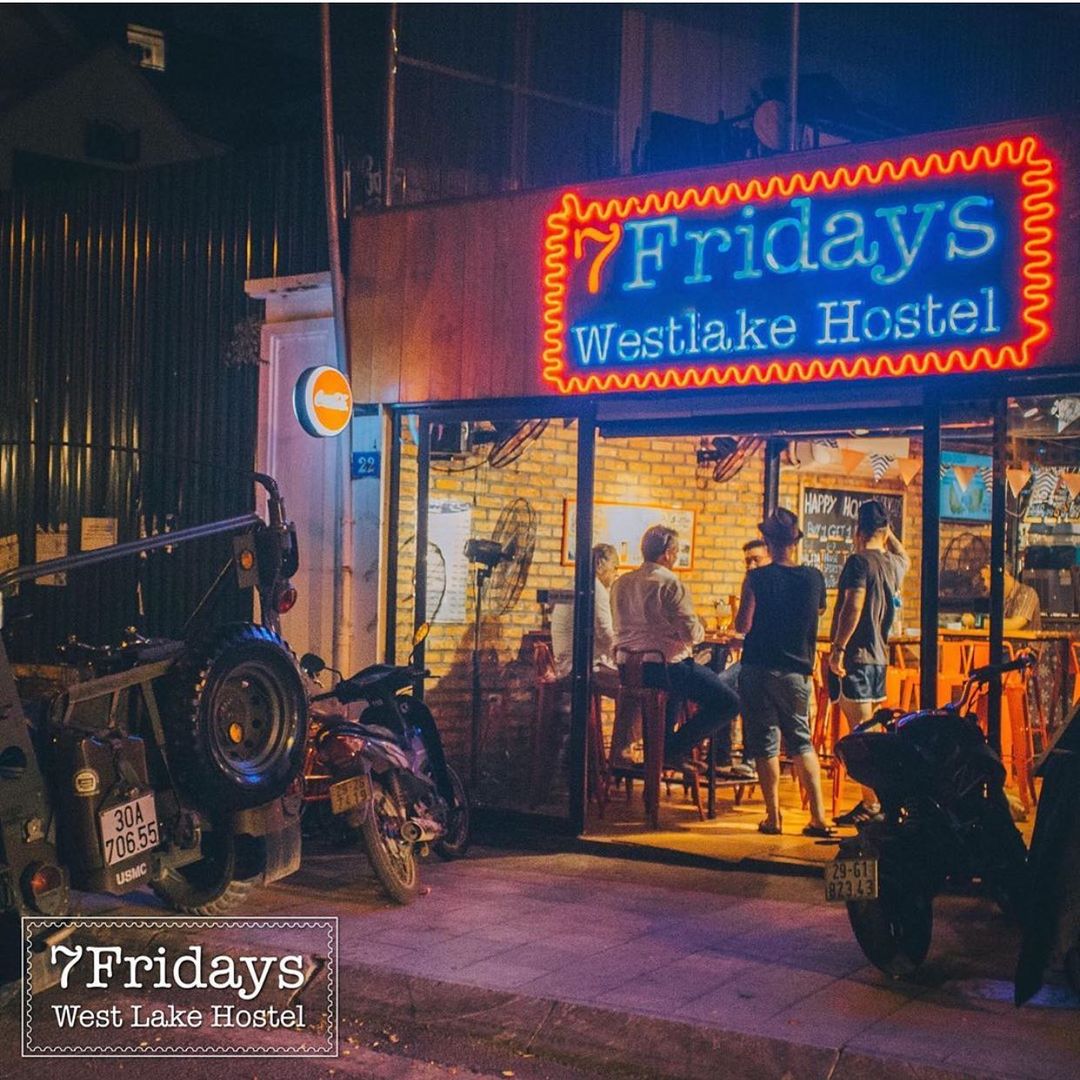 Photo by @7dayswestlake 
Friends Inn & Travel
This friendly hostel is a perfect base for minimalists who enjoy simple and neat decoration. It offers a wide range of room options including superior king room, deluxe cozy double & twin room, triple room with balcony and family with balcony. The specifications in each room are top-notch such as queen bed or two single beds and en-suite bathroom. Free breakfast and contemporary bar & restaurant make the hostel even more welcoming. Additionally, there is a travel desk and an array of special travel packages available for you to choose from.
Address: 46 Hang Ga, Hoan Kiem District
Website: http://www.hanoifriendsinn.com/
Conversations (0)
Join the conversation
Conversations
Join the conversation
ALL COMMENTS (0)
There are no comments. Add your comment to start the conversation.
read next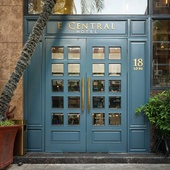 Hanoi Old Quarter offers many great choices when it comes to boutique hotels and accommodation. Find out the very best.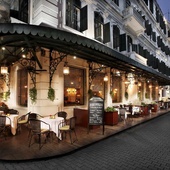 One of the most fascinating capitals in Asia, Hanoi is in no shortage of luxury accommodation. Find out what are the best 5 star hotel option for your holiday in Hanoi.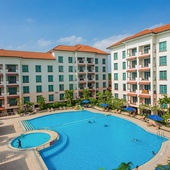 Family travel always carries with it a different dynamic from when you travel by yourself or with your partner. Picking the right hotel can be a great component for a perfect trip.