10 Best Hotels Near Hanoi West Lake
Young, bold and beautiful, the West Lake area of Hanoi is the latest addition to Hanoi attractions. Hotels in this area will not disappoint you in the slightest, for the gorgeous panoramic views they offer, the tranquil atmosphere they carry and the world class service they entail.
Hotels near Hanoi West Lake are feast to your eyes: Sheraton Hotel, Intercontinental and Elegant Suite are big names that will charm you from the very first moments you step in. There is no shortage of mid-range hotels either, which costs between $30-50 and $80 at most. Those coming with a family or for business purpose can easily have their needs met in the West Lake area of Hanoi. This is not to mention the fact that Hanoi West Lake is home to many expats, who will easily befriend and connect you to the larger community if you plan to stay long-term here.
InterContinental Hanoi Westlake (5-star)
Built on the surface of West Lake and located right next to ancient Kim Lien pagoda, InterContinental Hanoi Westlake has been one of the most famous 5-star hotels in Hanoi since 2017. The hotel includes 318 rooms, residences, and suites in which 132 rooms and 25 residences are situated on 2 separate areas floating on the water, the most unique feature making the brand name of the hotel until now. Not only providing the most well-equipped accommodation, but the hotel is also where you can enjoy the breathtaking view of West Lake from a private balcony, enjoy relaxing moments with an outdoor swimming pool and a world-class spa, and savor the quintessence of Vietnam and Italian culinary in 3 restaurants and 3 bars.
With hotel suites and 1 to 3-bedroom residences, InterContinental Hanoi Westlake matches both family and couple travelers, both leisure and business travelers, and is an unmissable luxury option when seeking a stay near Hanoi West Lake.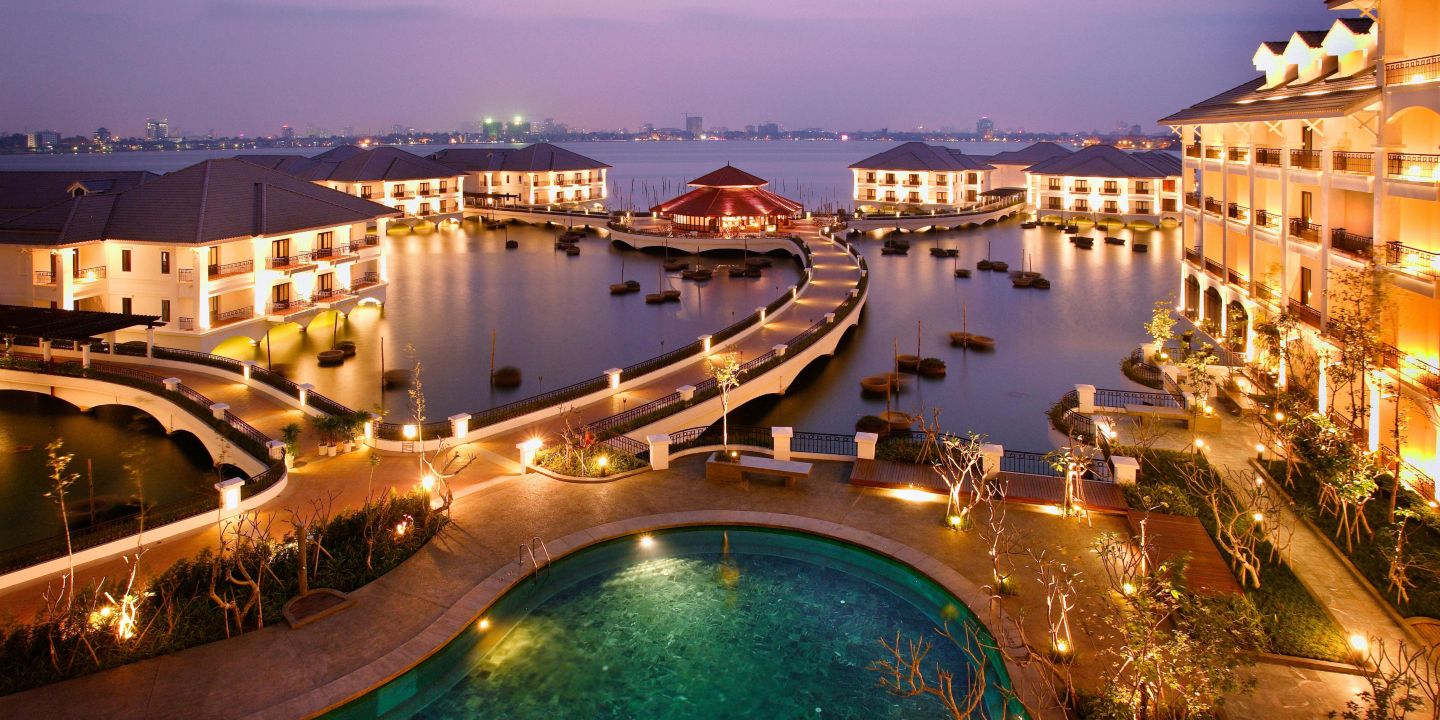 Location: 5 Tu Hoa, Tay Ho, Hanoi
Phone: +84 24 6270 8888
Price: $160++
Sheraton Hanoi (5-star)
Located around 4 km from Hanoi center, Sheraton Hanoi Hotel is high on the list of favorite hotels near West Lake. Managed by the global hotel group Marriott International and in spite of being opened in 2003, Sheraton continuously satisfies travelers with professional services and top-quality facilities.
Sheraton Hanoi Hotel consists of 283 hotel rooms and 16 suites in Vietnamese traditional and French architecture. Using mainly bright colors and minimalistic design, the hotel reveals infrequent elegance and luxury. There are up to 4 restaurants with different styles that serve Vietnamese, Asian, and Western cuisine. Enjoying one of the best steaks in Hanoi and grabbing some fresh seafood bites in Hemisphere's Steak & Seafood Grill while admiring the romantic West Lake is a must-do when staying here.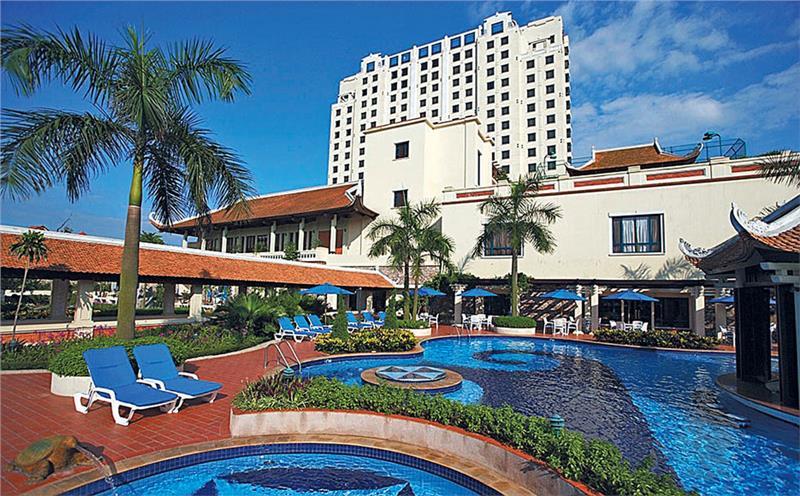 Location: K5 Nghi Tam, 11 Xuan Dieu, Tay Ho, Hanoi
Phone: +84 243 7199 000
Price: $120++
Diamond Westlake Suites (5-star)
Among the top first-class residences on the bank of West Lake, Diamond Westlake Suites should not be ignored if you like a modern and convenient living space. With an area of 61m2 up to 128m2 in a 1 to 3-bedroom apartment and villa, Diamond Westlake Suite accommodates your family or friend group well and provides a stunning view of the tranquil West Lake. Moreover, almost high-end facilities like swimming pool, jacuzzi, spa and sauna, tennis courts, billiard table, children's playground or services like the shuttle to town and international schools, limousine, and valet service could be found here. Although the apartment only serves breakfast, you can spend fun time cooking with family or friends right in the fully-equipped kitchen of your accommodation or quickly access good restaurants and café at under 1-km distance such as Cugini - Ristorante Italiano, Savoor - The House of Panini, Cousins To Ngoc Van or Phuong Nguyen Restaurant.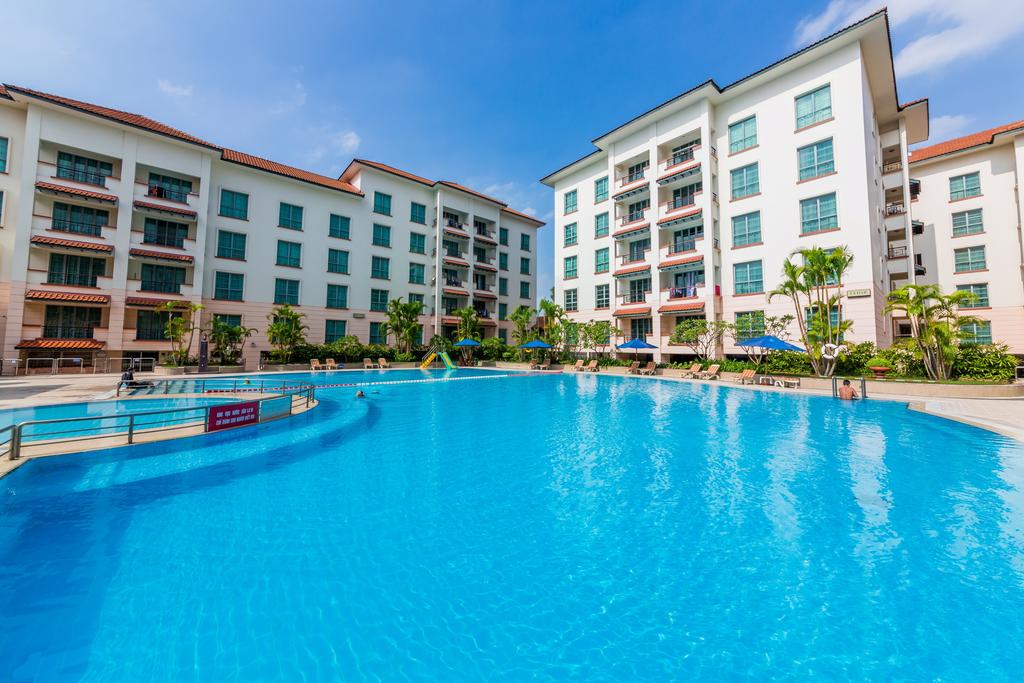 Location: 96 To Ngoc Van, Quang An, Tay Ho, Hanoi
Phone: +84 243 718 0888
Price: $100++
Elegant Suites Westlake (5-star)
Thanks to a quiet location on the bank of West Lake and covered by tropical gardens, Elegant Suites Westlake is increasingly preferred by many tourists and the expat community in Hanoi. With 135 luxury apartments and penthouses including 1 to 3 bedrooms featured with an open-air balcony and a sizable playing area, Elegant Suites Westlake is suitable for many tourist objects from couples to large groups or families. Besides, you also have a chance to experience a bunch of 5-star standard facilities such as tennis court, basketball court, swimming pool, gym, sauna, jacuzzi and cabana, spa, mini-mart and so on.

Location: 10B Dang Thai Mai, Quang An, Tay Ho, Hanoi
Phone: +84 24 3710 0088
Price: $110++
Pan Pacific Hanoi (5-star)
Located on Thanh Nien Road, Pan Pacific Hanoi gives you a golden chance to witness the pretty sunset scenery on the most poetic lake from the most romantic road of Hanoi. Just 2-minutes walking from West Lake, the hotel is a wise choice for your unwinding time in Hanoi with the top-quality service and superb accommodation.
Pan Pacific Hanoi has 270 rooms and suites which all offer a panorama view of the bustling city or the West Lake and Truc Bach Lake. With ceramic and painting decorations in the neutral-color walls, the accommodation is the best expression for simplicity but utmost elegance. Apart from state-of-the-art facilities like a swimming pool, fitness center and spa, the hotel is well-known for the best rooftop bar - The Summit Lounge located on the 20th floor. Sipping a cocktail while watching the city and West Lake is guaranteed among the best experiences ever in your Hanoi trip.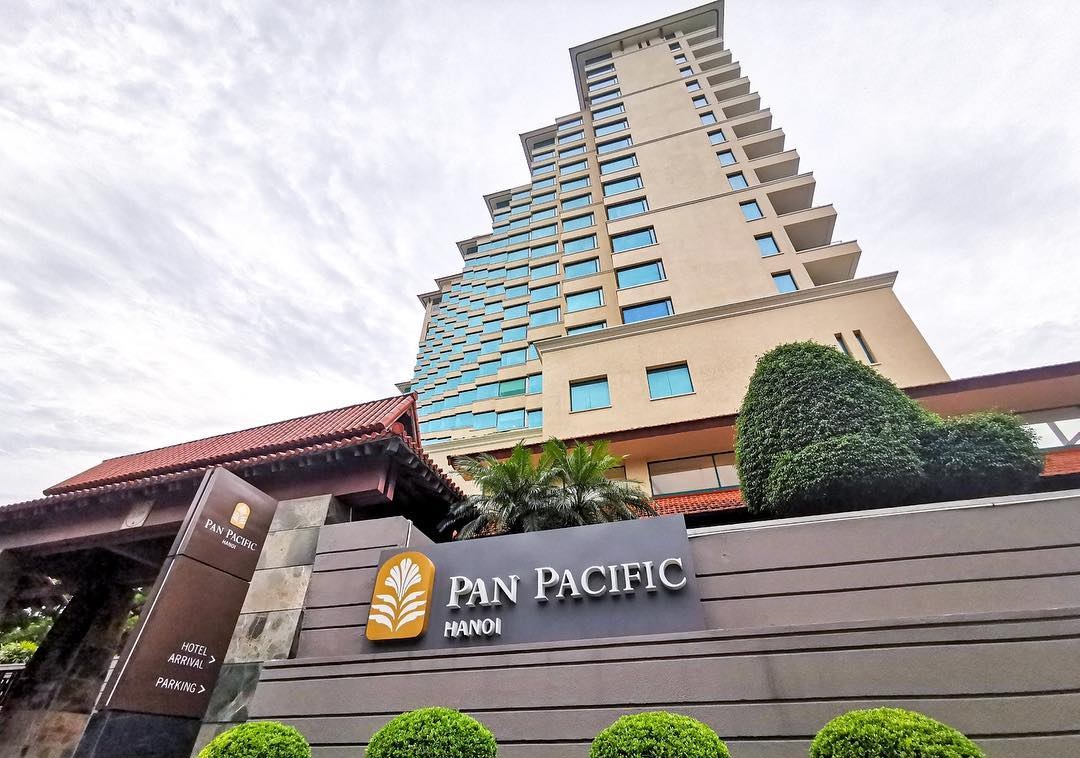 Location: 1 Thanh Nien, Ba Dinh, Hanoi
Phone: +84 24 3823 8888
Price: $120++
The Hanoi Club Hotel & Residences (4-star)
Another ideal option for accommodation on the shore of West Lake must be The Hanoi Club Hotel & Residences. Impressed by the white and brown-colored building, Hanoi Club offers 88 hotel rooms and 52 residences with a modern living space.
While staying here, you have access to plenty of club services such as Sport Center, Proshop, tennis & squash, driving range, pool, spa, jacuzzi, sauna, Arena Lounge, or Jade club. Tivoli Café promisingly gives you the best view of the lake and serves unique Asian and Western culinary all day for breakfast, lunch, and dinner. Besides, you can request bikes in the hotel for a biking trip around West Lake or a visit to Tran Quoc pagoda, Truc Bach Lake, or Quan Thanh Temple with a distance of under 1 km only.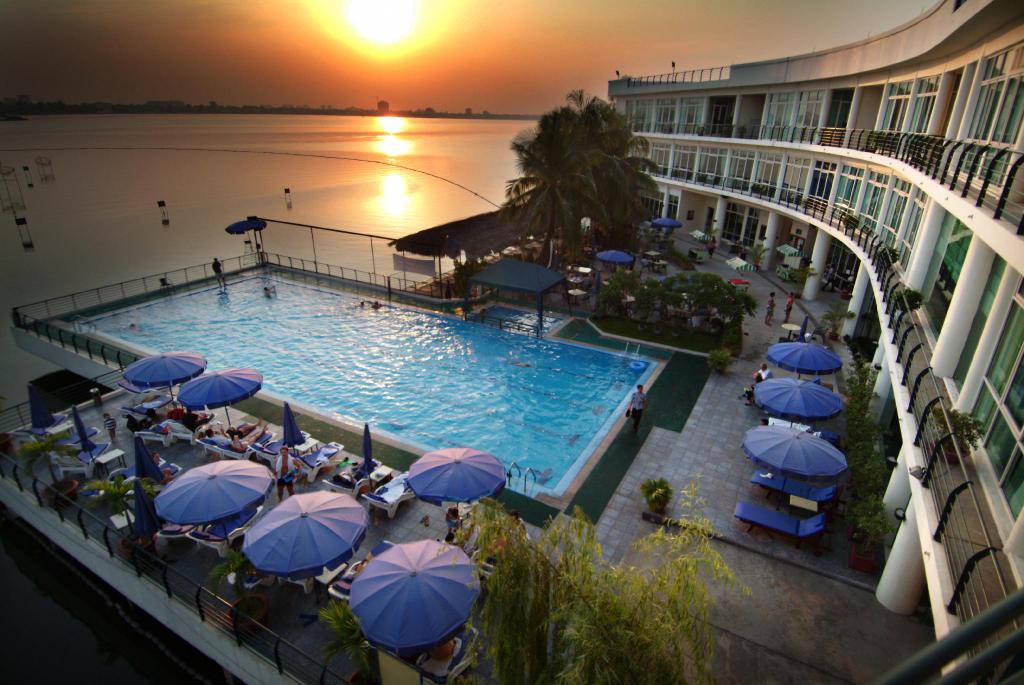 Location: 76 Yen Phu, Tay Ho, Hanoi
Phone: +84 24 3823 8115
Price: $90++
Flower Garden Hotel (3-star)
Flower Garden Hotel is located in the Center of Hanoi where you can easily reach the West Lake or Old quarter at 10-15 minute walking distance. With the Western architectural style, the hotel consists of 83 elegant rooms facing the city, river, or lake, a luxury restaurant specialized in Vietnamese cuisine, 14' Rooftop Bar for a nice view of Truc Bach and West Lake, and a fitness center. Flower Garden Hotel is a considerable option when you want to experience both the bustling life in the Old Quarter and the tranquil beauty of the West Lake.
Location: 46 Nguyen Truong To, Ba Dinh, Hanoi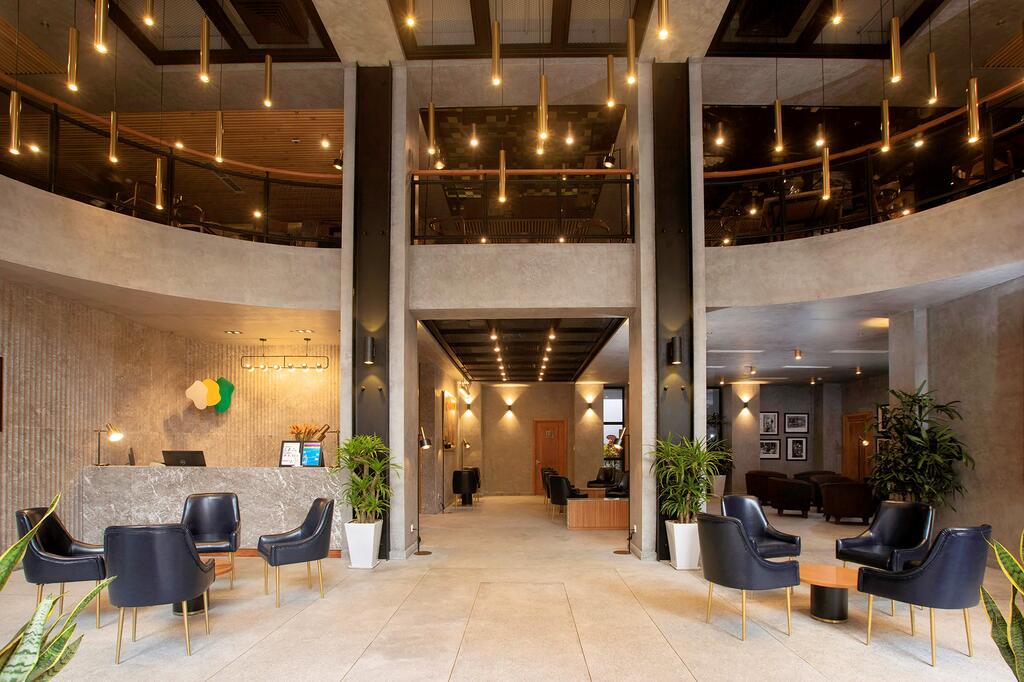 Phone: +84 24 37152 688
Price: $40++
Le Jardin Hotel & Spa (3-star)
Situated on Nguyen Truong To street, Le Jardin Hotel & Spa is one of the newest mid-range hotels near West Lake you can refer to. With an area of 21 to 60 meters square and courteous design, rooms in Le Jardin are not too spacious but very well-organized, airy, and bright, bringing an intimate space like your house. Besides, Khue Restaurant on the top floor, Cafe De Flore 46 along with Sense Spa undoubtedly give you the best resting time and culinary experience when staying in Le Jardin Hotel.
From Le Jardin, you just need to walk or ride a bicycle on a 1.2 km distance to reach West Lake, visit the oldest temple in Hanoi – Tran Quoc Pagoda, savor a famous snack - Banh tom Ho Tay (crepes with shrimps) or sip a cup of coffee on the lakeside café while waiting for the sun setting. This is absolutely a worth-trying experience.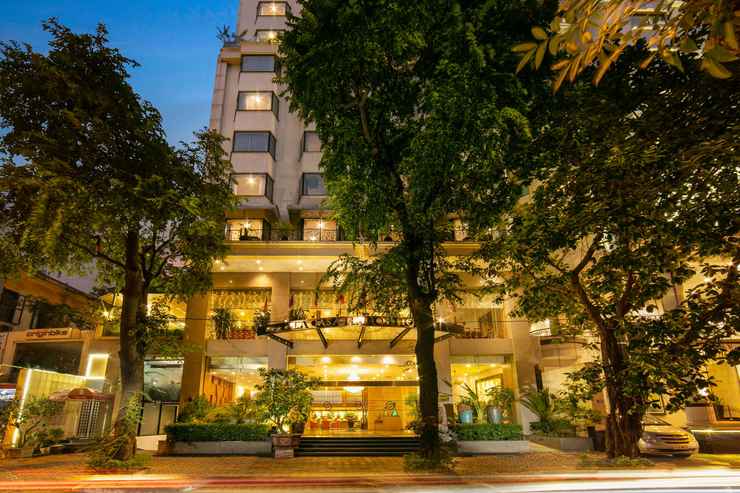 Location: 46A Nguyen Truong To, Ba Dinh, Hanoi
Phone: +84-24-6668 2299
Price: $45++
La Santé Hotel & Spa  (3-star)
Just 1 km from West Lake, La Santé Hotel & Spa is among the best options for you to discover almost the attractions in Hanoi like Tran Quoc Pagoda, Quan Thanh Temple, Ba Dinh Square, Long Bien Bridge, Hoan Kiem Lake, etc. Established in 2017, the hotel includes 45 well-equipped rooms with a dark brown color and wooden floor, creating a modern and luxurious space. La Santé Restaurant is a nice place for you to enjoy typical Vietnamese-style meals on a diversified menu. Besides, there is a bar and spa inside the hotel so you can relax and chill with some unique cocktails and drinks during your stay. Information: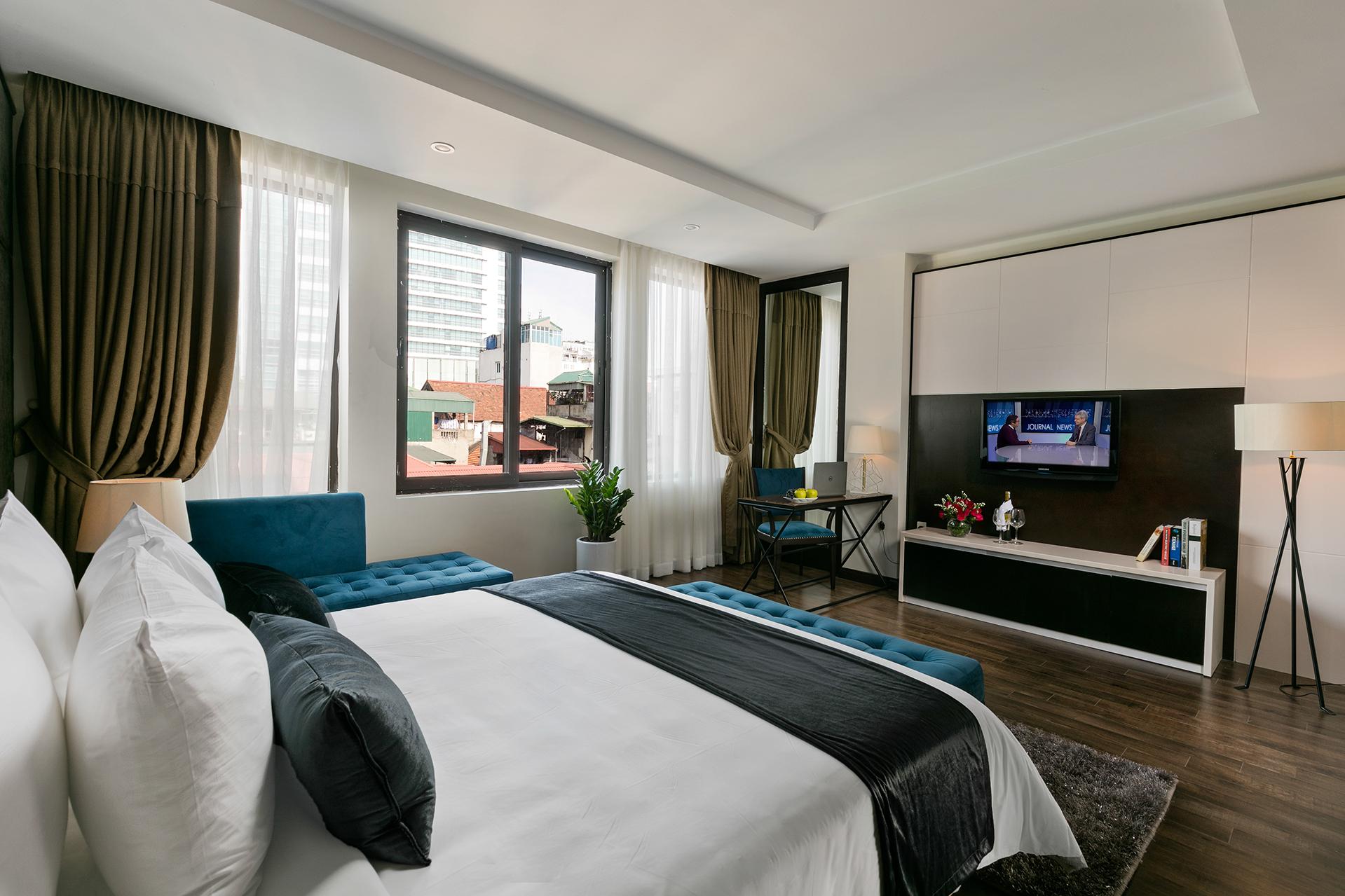 Location: 42 Chau Long, Ba Dinh, Hanoi
Phone: +84-24 3513 2222
Price: $50++
Hotel La Belle Vie  (3-star)
Hotel La Belle Vie was opened in 2010 but never stops being favored by domestic and foreign tourists thanks to the deluxe beauty over time. With 100 well-furnished rooms and suites, Hotel la Belle Vie exceeds customers' expectations not only by the most convenience and comfort but also by friendly and professional service. In addition, the hotel also has a restaurant, bar, outdoor swimming pool, spa, and tour service, making sure you will have the best trip ever in Hanoi.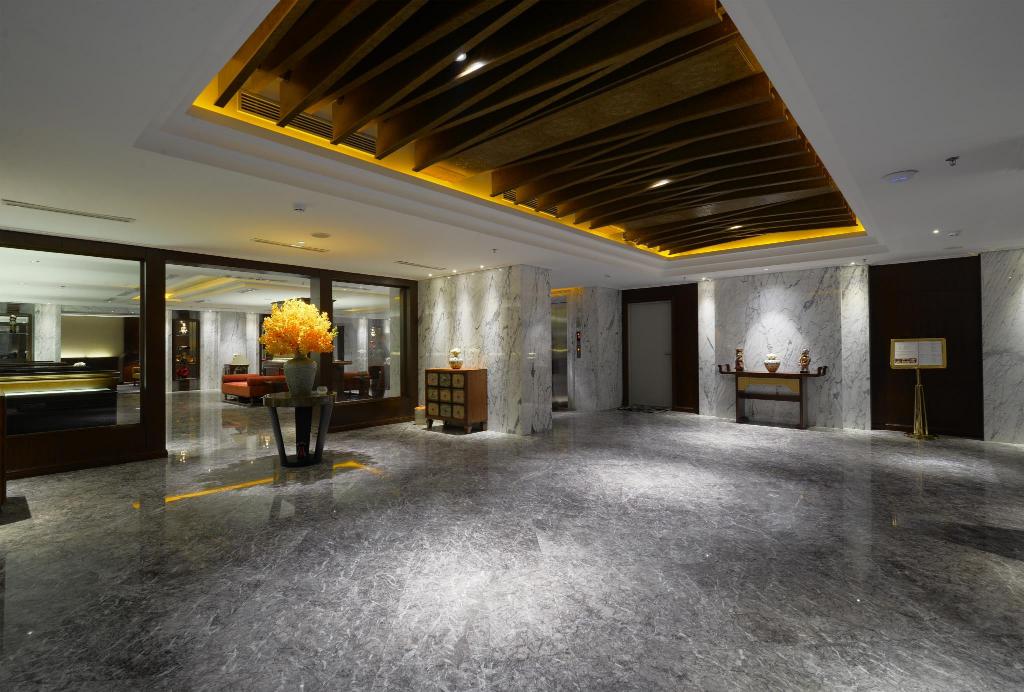 Location: 105 Nguyen Truong To, Quan Thanh, Ba Dinh, Hanoi
Phone: +84 24 3927 5515
Price: $50++
Conversations (0)
Join the conversation
Conversations
Join the conversation
ALL COMMENTS (0)
There are no comments. Add your comment to start the conversation.
read next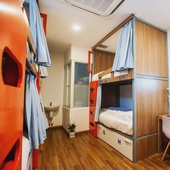 If luxury accommodation exceeds your budget, then Hanoi is chock-full of fine hostels suitable to every kind of traveler.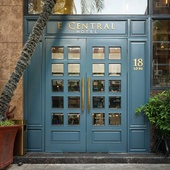 Hanoi Old Quarter offers many great choices when it comes to boutique hotels and accommodation. Find out the very best.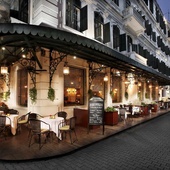 One of the most fascinating capitals in Asia, Hanoi is in no shortage of luxury accommodation. Find out what are the best 5 star hotel option for your holiday in Hanoi.