Feel Hanoi's Colonial Old Charm In Autumn
A hustle and bustle Hanoi now is suffering from rapid urbanization, yet looming in the city noise is an old Hanoi with its delicate architecture and marvelous flower smell. It is said that Hanoi shows it most charming beauty in autumn, when the streets are covered with falling leaves, the air is filled with joyful breeze and the temperature is to indulge man's mind.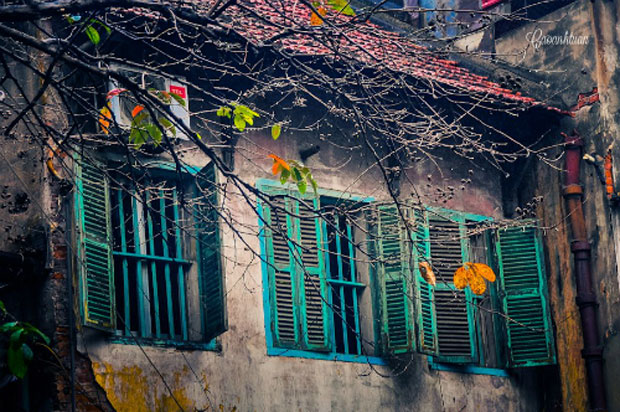 Hanoi is at it best in October- November time

"I love walking in the autumn sunshine and then penetrate into the old French-style buildings to discover this mysterious city", said John Landon, an American visitor, "I had been to Paris and now to Vietnam, I'm attracted by an old Paris architecture in Hanoi".
Recalling the year of 1905, when Hanoi was considered the Paris of Vietnam, the French culture was overwhelming over Vietnam, the elegant characteristic of French architecture interacted with Hanoi weather and culture, forming an interesting new kind of building works.
Many tourists agree that French architecture can be found in other cities such as Haiphong, Sapa, Dalat, and Ho Chi Minh City. However these art works are found more charming in the setting Hanoi, especially when it is contemplated during the autumn.
Autumn turns Hanoi into a really romantic place with sweet flavor of Hoa Sua flower (blackboard tree flower) and willow trees hanging low. It does not only change the appearance of the scenery but affect man's state of mind as well.
Autumn atmosphere seems to bring Hanoi back to a century ago, when Hanoi was an elegant quiet city with curved lanes running under shady trees. The polluted noise out on the streets is likely to be less frustrated thanks to the comfortable weather condition, facilitating tourist walking and inducing them to comprehend the architecture interaction between French and Vietnam.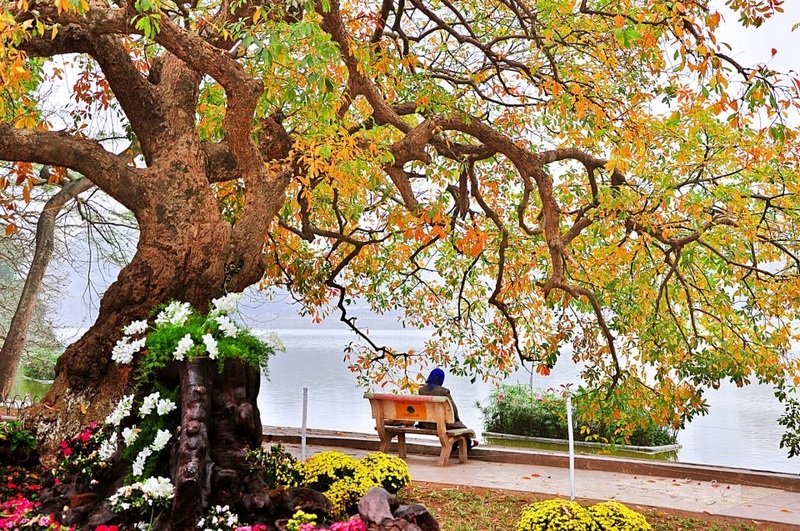 Photo : welcome2hanoi.com
The Neo-Gothic style with the cross premise design, dome architecture, which is typically classical, brings about the supple beauty for Hanoi. Visiting Hanoi this time, paying visits to old French-style buildings, you will pleasantly be surprised with a delicately small Paris in Hanoi and you will also find a fully old Hanoi, which may not be felt at other time of a year.
The useful works are now still used as government offices, embassies, Hanoi post office, schools, shops, hospitals or museums. Entering one of the buildings from the outside noisy streets, to be immediately lost in an ancient atmosphere that is almost dreamingly unreal.
Conversations (0)
Join the conversation
Conversations
Join the conversation
ALL COMMENTS (0)
There are no comments. Add your comment to start the conversation.
read next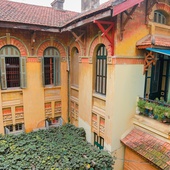 Although the French colonial period came to an end a long time ago, much of the French arts and deco style are still imprinted in the architecture of Hanoi.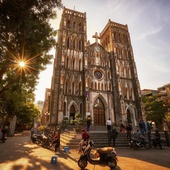 Colonial French architecture has appeared in Hanoi for roughly 200 years and become one of the most charming features of this city. At present, numerous buildings, villas or public constructions with French design in Hanoi are conserved in order to retain their original features and elements.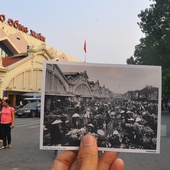 Recalling the dreadful war that French brought to Hanoi, people often think of what they had left there after one hundred years of colonization as well.