7 Reasons To Fall In Love With Hanoi
From the view point of foreigners, Hanoi possesses patterns that are spectacular enough to make the capital city of Vietnam stand out from any other cities in Asia.
Crossing the road
Crossing crowded roads of Hanoi is a totally new and kind of horrified experience of foreigners. Once you step on the road way, turning back is even more dangerous. Some one says that the only solution for you is to go straight ahead and hopefully your braveness and Gods may protect you from all the vehicles. However getting used to it, one may feel exciting and feel like a local with your head held highlands relaxing.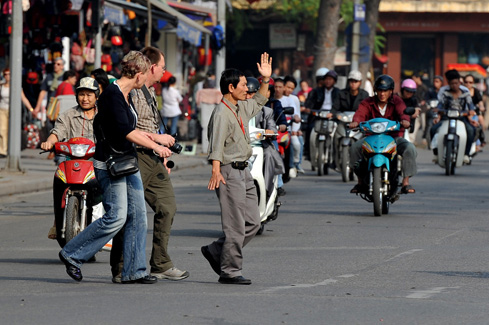 Learning to cross the street can be both intimidating and fun

Bia hơi (Draft beer)
Bia hơi is a specialty of Hanoi that cool foreigners must have in order to be an amazing Vietnam explorer to tell your fellow men. Countless bia hơi vendors appears on the pavements of streets inside Hanoi Old Quarter and you may see a fair amount of foreigners are being happily enjoying bia hơi with their friend. If you want to make some new foreign friends, this recommended place is the conjunction between Ta Hien Street and Luong Ngoc Quyen Street where there are always several foreigners drinking on the pavements.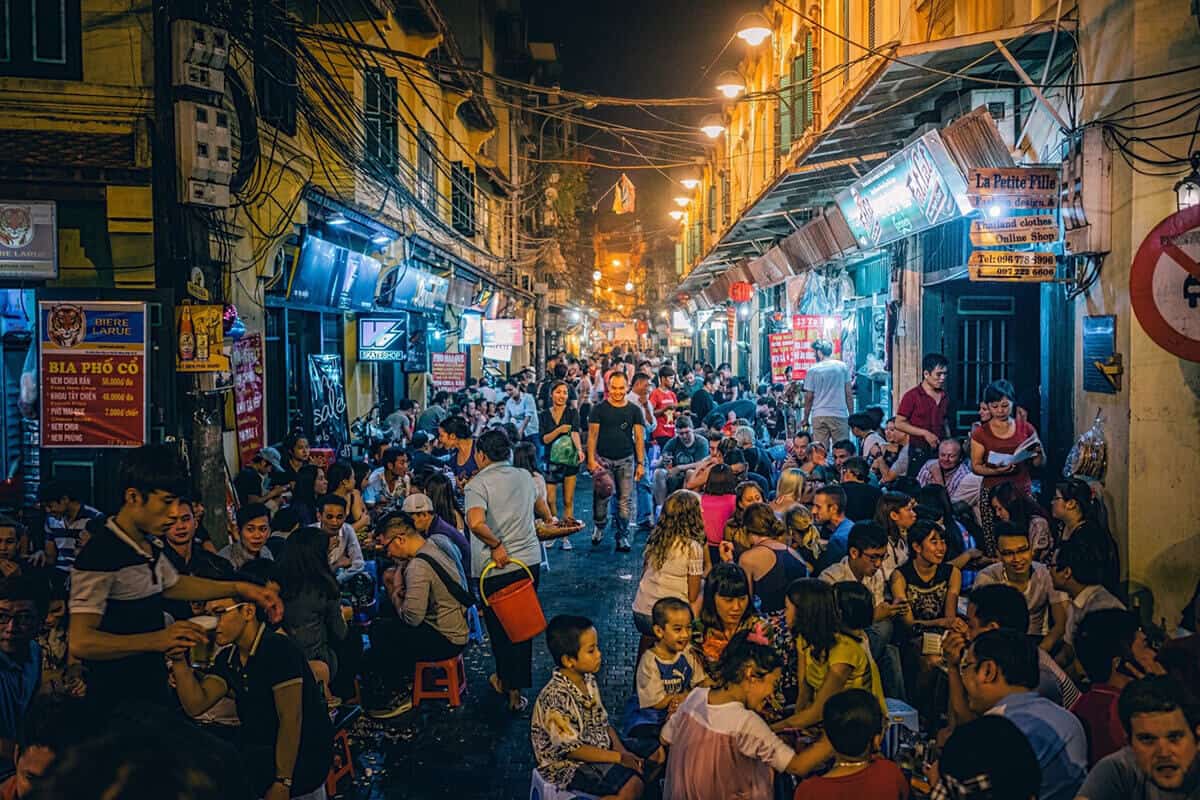 Bia Hoi Junction in Ta Hien

Hanoi Old Quarter
Hanoi Old Quarter is the indispensible destination of the city. If you come to Hanoi but fail to visit this area, you also fail to visit the capital city of Vietnam. The outstanding characteristic to make this area so special is the name of each street is attached to a product/service, which was originally sold on that street. However, in this day and age, there are many streets selling irrelevant products to the name of the streets. For example, on Hàng Bạc Street (Jewelry Street) is now having many travel agencies and even a tombstone shop.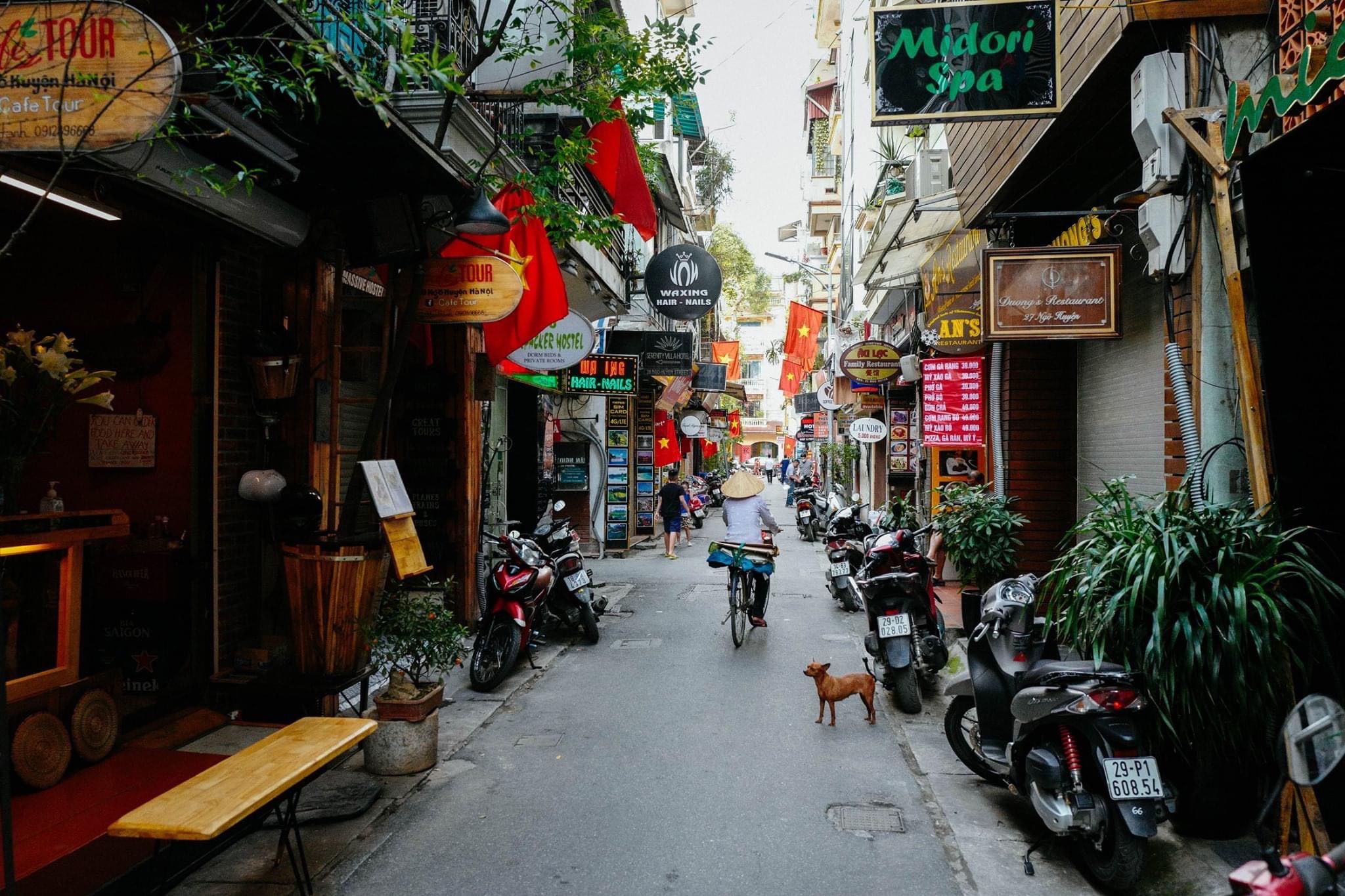 Ngo Huyen alley - Hanoi Old Quarter

War relics
Hanoi is a venue of enormous war relics. The below picture is Hoa Lo Prison, which was regarded as Hilton Hotel in Hanoi during war time, where American pilots were detained.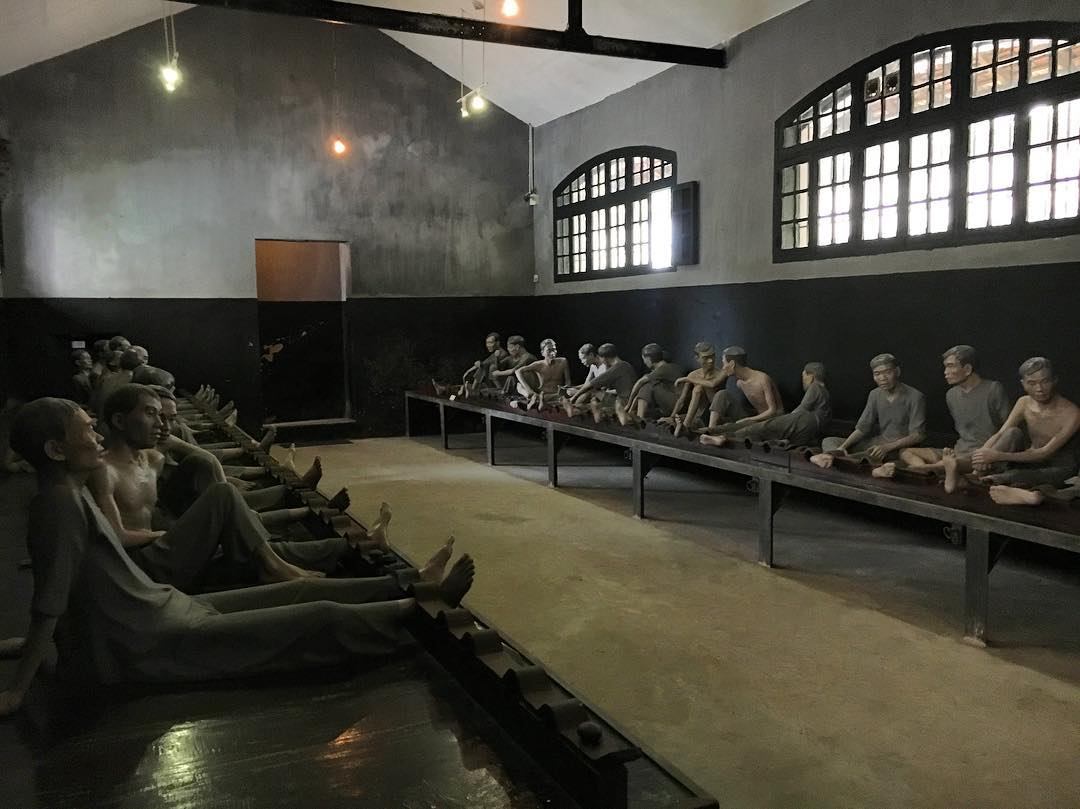 Hoa Lo Prison

Hàng rong (shoulder-pole retail)
The image of optical burden carried by a small woman is another feature of Hanoi and Vietnam in general. The products sold by this "mobile shop" are much diversified, from street-foods, fruits to souvenirs.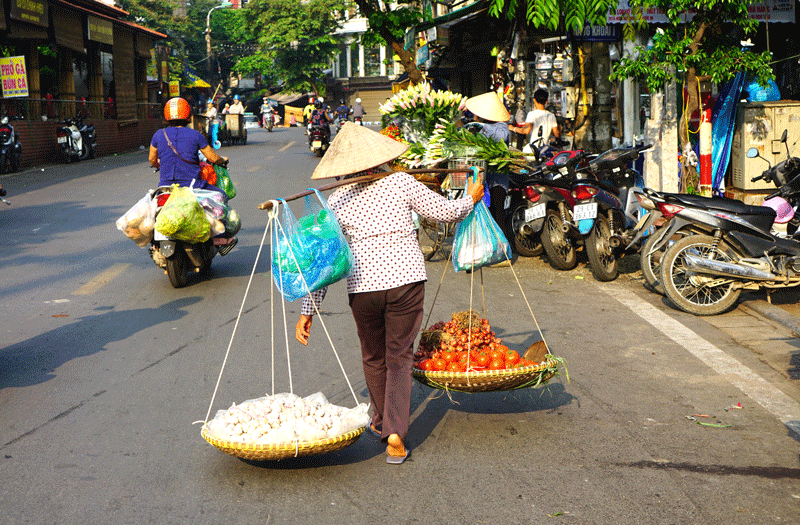 Hanoi street vendor a specialty of the capital

Ho Chi Minh Mausoleum
Hanoi is the one and only capital city in South East Asia that has a mausoleum for a national leader. Ho Chi Minh Mausoleum is always one of the most favorite attractions for foreign visitors in Vietnam.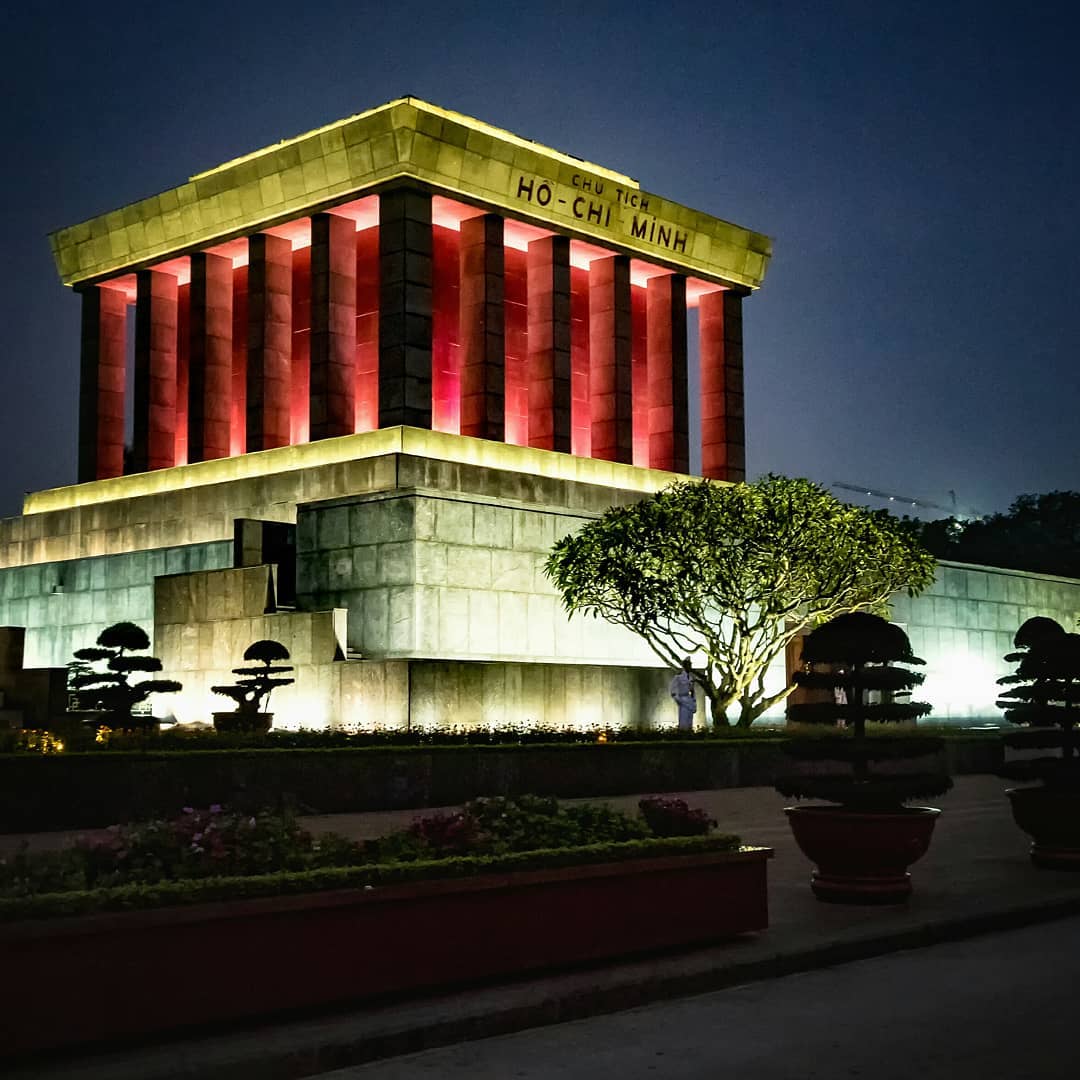 Ho Chi Minh Mausoleum

French colonial architecture
French architecture contributes on making Hanoi becoming more special compared to other cities in Asia. Dishes and drinks originated from France such as coffee or crispy bread, which is renowned by name "Vietnamese bread" also enlighten the unique gastronomy of Hanoi.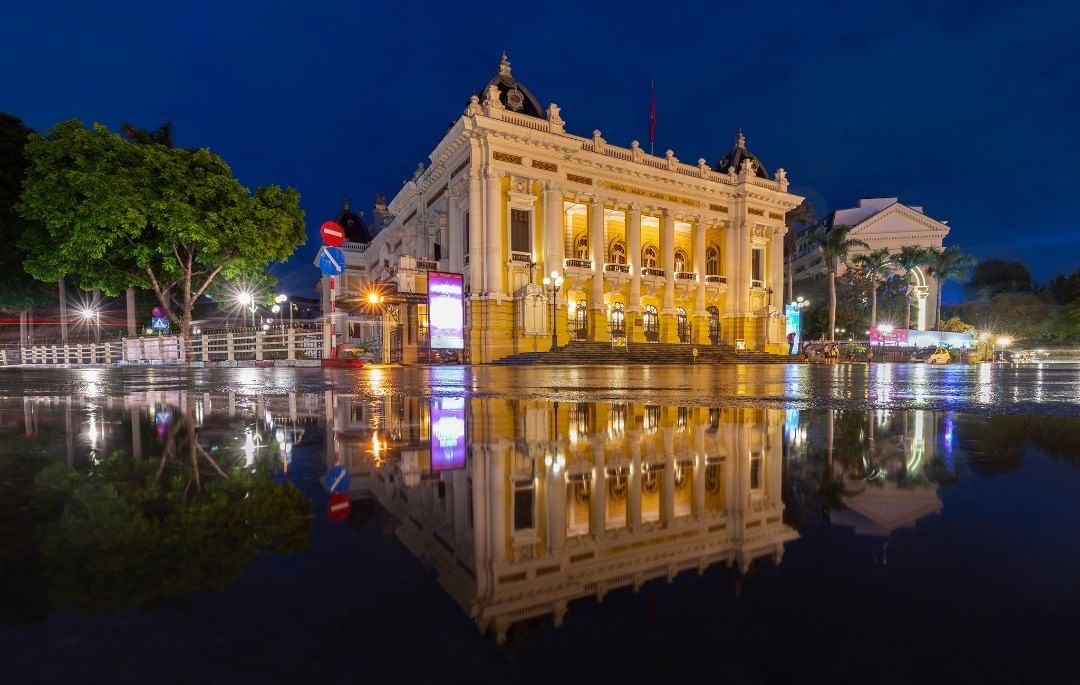 Hanoi Opera House representative of French colonial architecture

Conversations (0)
Join the conversation
Conversations
Join the conversation
ALL COMMENTS (0)
There are no comments. Add your comment to start the conversation.
read next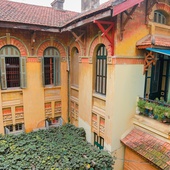 Although the French colonial period came to an end a long time ago, much of the French arts and deco style are still imprinted in the architecture of Hanoi.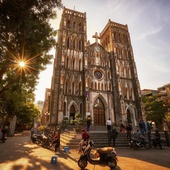 Colonial French architecture has appeared in Hanoi for roughly 200 years and become one of the most charming features of this city. At present, numerous buildings, villas or public constructions with French design in Hanoi are conserved in order to retain their original features and elements.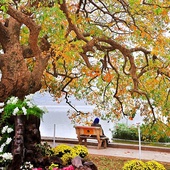 A hustle and bustle Hanoi now is suffering from rapid urbanization, yet looming in the city noise is an old Hanoi with its delicate architecture and marvelous flower smell.