Tran Quoc Pagoda
A cultural relic - A religious institute - A historical witness
Vietnamese has long been known for their rich spiritual life and a visit to Tran Quoc Pagoda will certainly illuminate this thesis.
Overview
Located on a small peninsula on the East side of Hanoi West Lake, Tran Quoc Pagoda is regarded as the most ancient pagoda in Hanoi with its history line dating back to more than 1,500 years. 
The architecture of this Buddhist center is a subtle combination between the solemn and beautiful landscape on the peaceful and quiet ambiance of West Lake's surface. Thanks to these historical and architectural values, Tran Quoc Pagoda attracts many tourists to pay a visit, both inside and outside of Hanoi.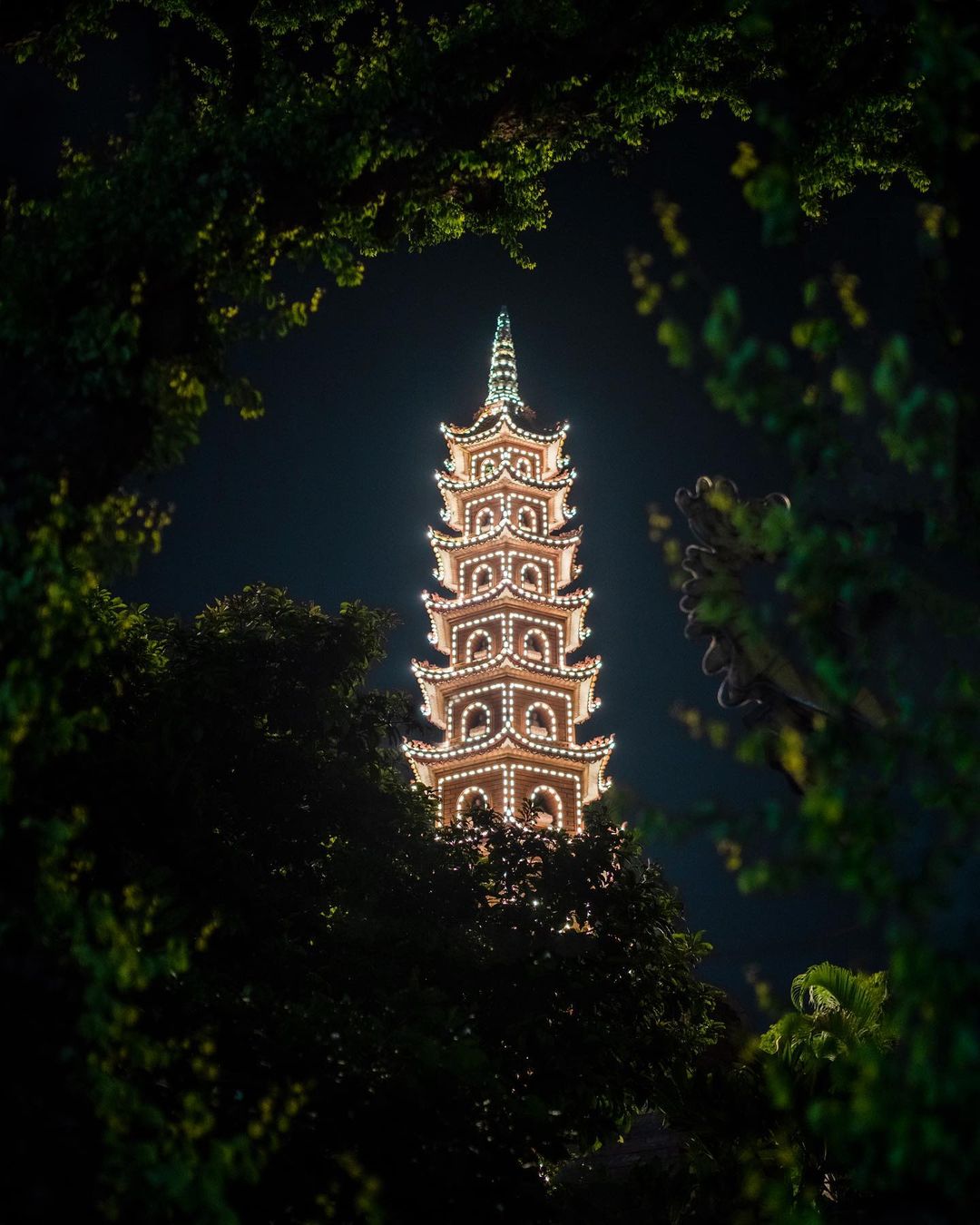 Tran Quoc Pagoda iconic stupa lit up at night
History
Tran Quoc Pagoda was first named "Khai Quoc" (Opening a country) during King Ly Nam De Dynasty, between year 544 and 548 on the bark of Red River (approximately within Yen Phu Ward, Tay Ho District now). Till the 15th century, during King Le Thai Tong reign, it was renamed to "An Quoc", which means a peaceful country.
In 1915, due to a serious landslide ingrained into the pagoda's foundation that made the incumbent government and people to move the whole construction to Kim Ngư Island on the East of West Lake, and this is Tran Quoc Pagoda's current location that you can witness in this day and age.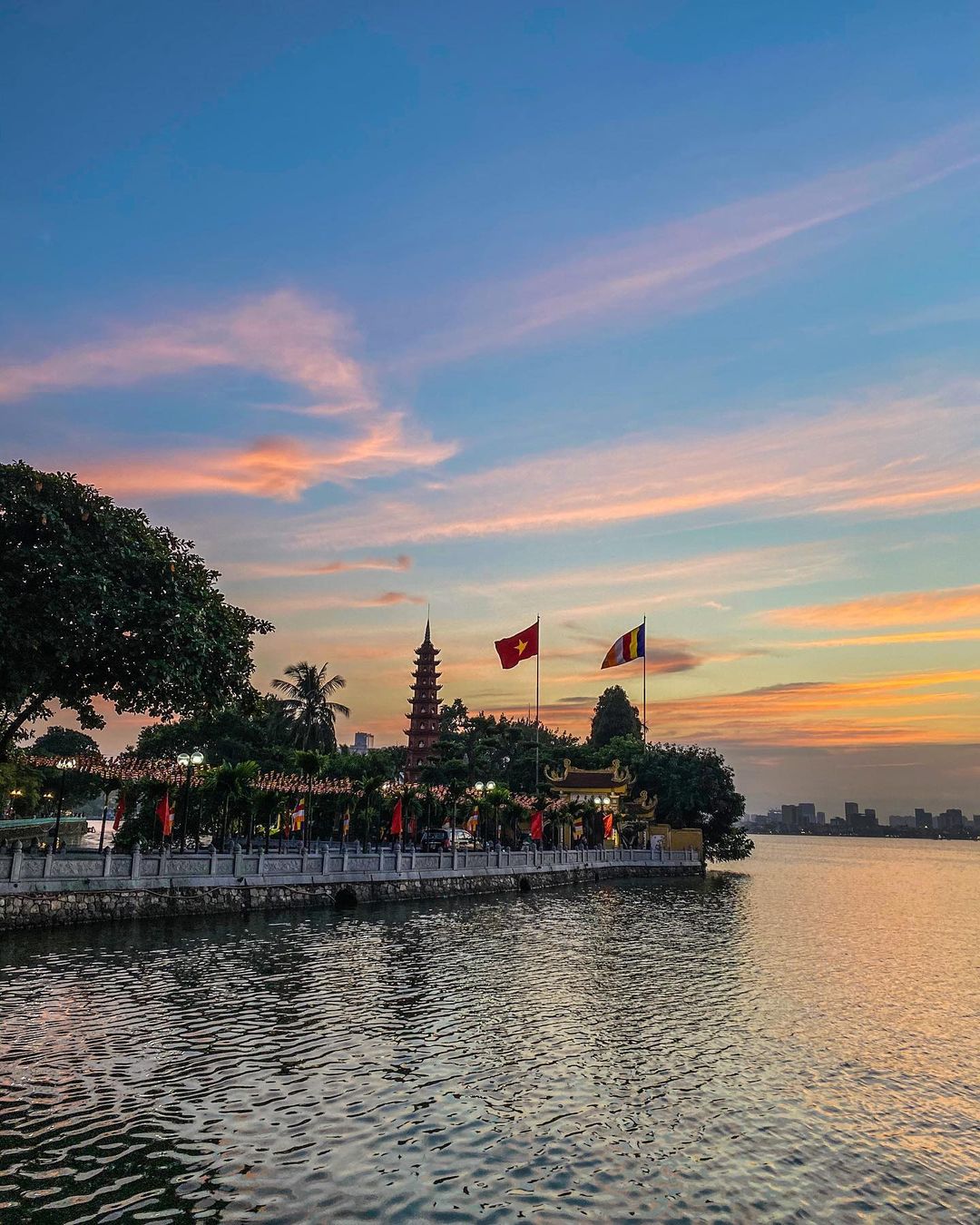 Photo: @nomad_dazz
The renaming process didn't stop until it was changed to the name "Tran Quoc Pagoda", meaning protecting the country, during King Le Huy Tong dynasty (1681-1705). Through each name of the pagoda, we can see a milestone of the country as well as the wishes of its people attached to this holy sanctuary.
Landscape and Architecture
Famous for stunning scenery and sacred sanctuary, Tran Quoc Pagoda used to be a favorite sightseeing place of many kings and lords of Vietnam, especially during festivals, full moon days or Tet. Up until now, the pagoda can still preserve its fame although the landscape has been affected by urbanization.
Besides the front gate facing the crowded Thanh Nien Road, this 3,000m2 complex is surrounded by sliver tide of West Lake, and is designed according to strict rules of Buddhist architecture with many layers of buildings and three main houses called "Tiền Đường", a house for burning incense and thượng điện. These rooms are connected with each other to form a Công script (工).
Photo by David Emrich on Unsplash
The precinct of Tran Quoc Pagoda is highlighted by a high stupa that you may recognize from a far erected in 1998. This stupa is composed of 11 floors with a height of 15m; each floor has a vaulted window holding a statue of Amitabha made from gemstone. On the top stands a nine-storey lotus (Cửu đỉnh liên hoa) and is also gemstone. This stupa is situated symmetrically with the 50-year-old Bodhi tree gifted by former Indian President on the occasion of his visit to Hanoi in 1959. Abbot Thich Thanh Nha of Tran Quoc Pagoda explains the meaning of this correlation: "The lotus represent Buddha while the Bodhi is a symbol of supreme knowledge".
Not only that, Tran Quoc is also a small museum of priceless antiques dated thousands to hundreds years old like worshiping statues in the front house. These statues are all engraved and polished meticulously by skillful craftsmen, which all bear spectacular features. Among them, the outstanding one is the statue "Thích ca thập niết bàn", which is evaluated as the most beautiful statue of Vietnam.
With all the historical and architectural values it possesses, Tran Quoc Pagoda is not only worth visiting as a sacred sanctuary of Buddhism attracting countless Buddhist believers; but also an indispensible destination for cultural explorers to Vietnam.
Things to know before you go
Pagodas are sacred places for Vietnamese, so make sure you observe local rules.
As the oldest pagoda in Hanoi, and an important religious center, Tran Quoc pagoda attracts many local especially on the first and fifteenth day of each lunar month, or on important events such as Vesak and Tet holiday. If you happen to see crowds or dedicated Buddhists praying, refrain from taking photos and/or making loud noise.
Proper clothing is to be expected, which means no shorts or sleeveless shirts are allowed.
Leave your shoes outside before entering any indoors area.
Useful Information
Location: Tran Quoc Pagoda
Best for: Solo, Family, Couple
Entrance: Free
Hours: 8:00 - 16:00, everyday
Distance to city center: 2.3km (1.4 mi)
Conversations (0)
Join the conversation
Conversations
Join the conversation
ALL COMMENTS (0)
There are no comments. Add your comment to start the conversation.
read next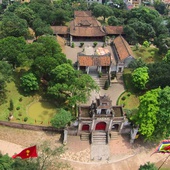 Being a cultural heritage, a testament to the creativity and technical skills of the old Vietnamese, Co Loa Citadel is definitely an ideal tourist destination that visitors cannot ignore when visiting Hanoi.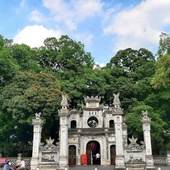 Located on Thanh Nien Street, Quan Thanh Ward, Ba Dinh District, Hanoi, Quan Thanh Temple is a Taoist temple and known as one of Hanoi's four sacred temples which were built to worship four protectors in four directions.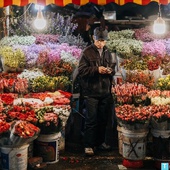 Without the normal hustle and bustle of normal markets, Quang Ba Flower Market is charming in its own way.