Quang Ba Flower Market
Without the normal hustle and bustle of normal markets, Quang Ba Flower Market is charming in its own way.
Overview
Located on the Nghi Tam dyke, Quang An Ward, Tay Ho District, Hanoi, Quang Ba Flower Market is one of the biggest night flower markets in Hanoi. Flowers in Quang Ba Flower Market are transported from all over the capital neighborhoods such as Dong Anh, Tay Tuu, Gia Lam. Therefore, when coming to the market, visitors will be fascinated by the stalls of colorful flowers of all kinds.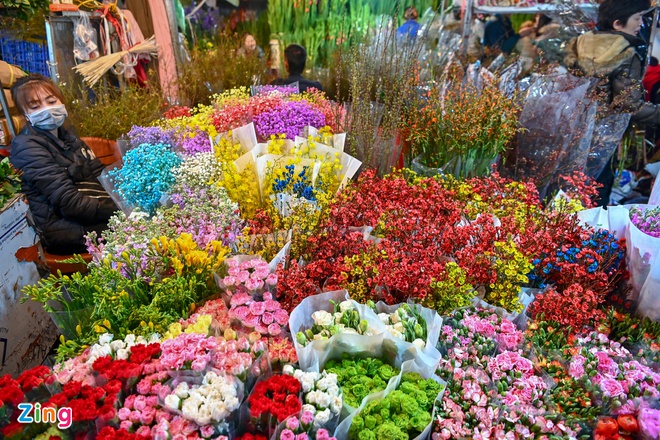 Photo : zingnews.vn
The market is often busiest at night, when Hanoi has already sunk into sleep. Although the market takes place at an extraordinary time, many people still flock to the market to buy flowers, visit or take photos.
Besides providing a diverse kind of flower, the market is also famous for cheap prices. Coming to Quang Ba Flower Market, you can easily buy your favorite flowers at a cheaper price than in other stores or flower bikes on Hanoi streets.
Therefore, it is not exaggerated to say that Quang Ba Flower Market is one of the must-try experiences in Hanoi.
What to do at Quang Ba Flower Market
Buying flowers
Quang Ba Flower Market is one of the ideal places to buy fresh flowers at a cheap price. This place has a full range of flowers from common flowers like roses, chrysanthemums, lilies, to imported flowers like chamelaucium, tulips. So there are many options for you when coming here to buy flowers. This is also known as a flower market with extremely cheap prices when the price is half the price of the flowers bought from the flower bikes or stores. Around 1 am is the time when the market is busiest with a large number of traders coming to buy flowers for the next day, so the flower price is also slightly changed. It is obvious that when the market is in the busiest time, it is also the cheapest price for both the ones who buy retail and the ones who buy flowers in bulk.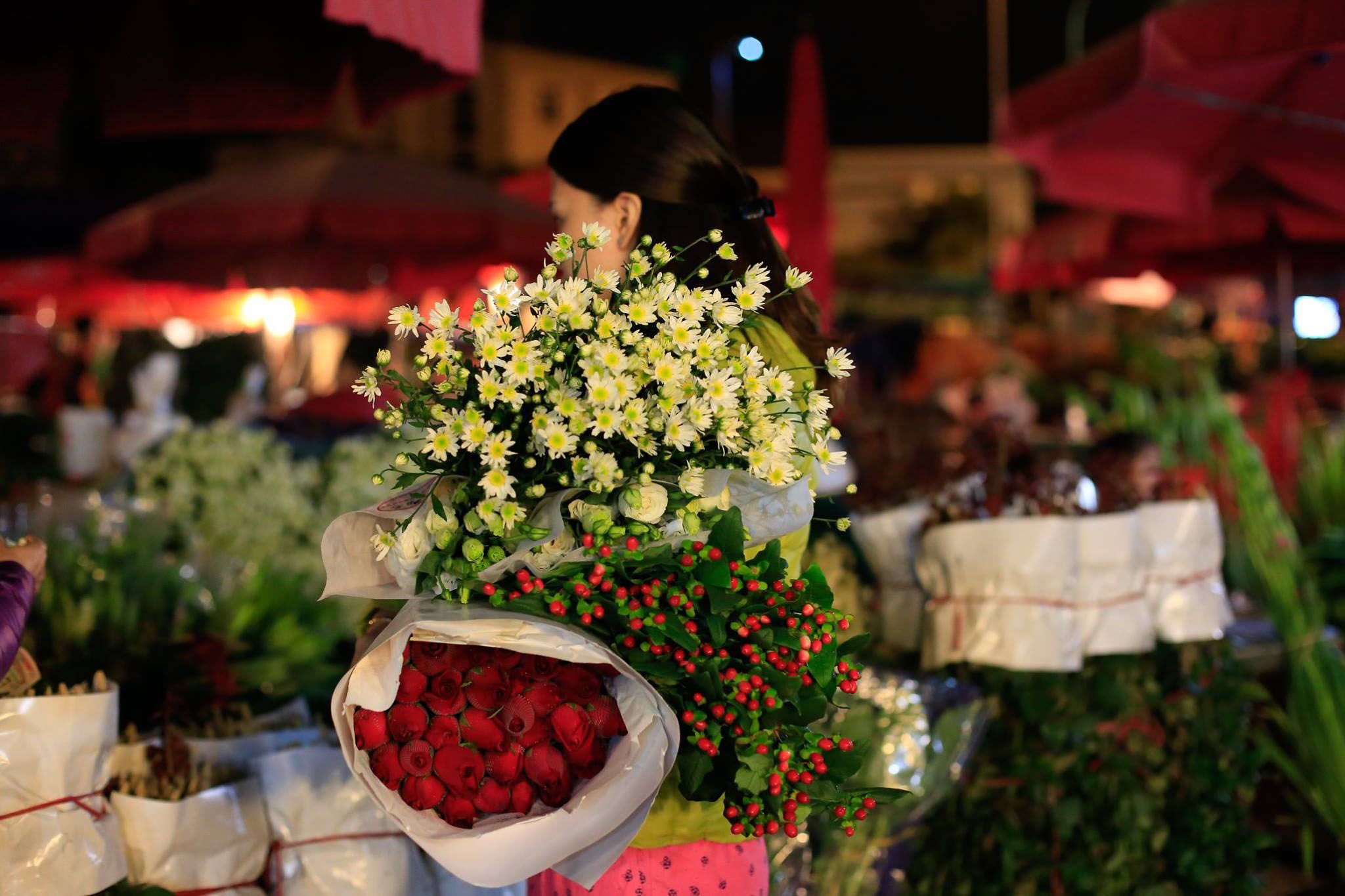 Photo : eva.vn
At Quang Ba Flower Market, you can enjoy buying your favorite flowers without paying much attention to the price.
Take beautiful pictures
Quang Ba Flower Market is like a flower exhibition full of colors and fragrance. The dim light in the middle of the night with dew drops on the petals create an impressive picture in the heart of visitors. Therefore, even though it takes place at night, many visitors still want to experience the flower market along with a camera in hand.
There are many things and moments at the flower market that visitors want to save in their photos. The image of a colorful vibrant flower market always makes visitors surprised and want to save them immediately. Stall owners' tired moments when working at night or the bright faces when having numerous customers are also captured in visitors' camera lenses.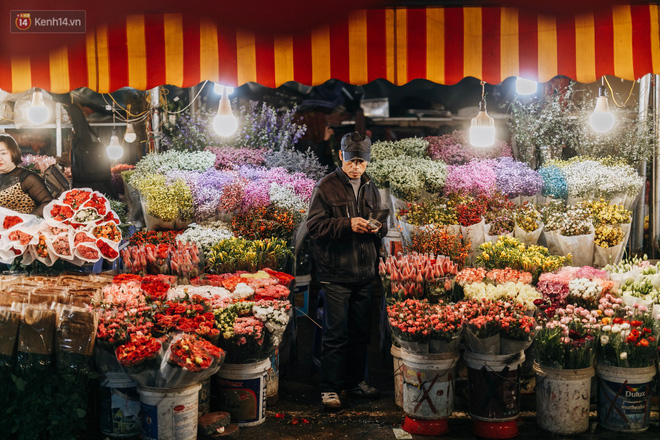 Photo : kenh14.vn
Therefore, Quang Ba Flower Market is definitely a suitable place to save the beautiful photos, save the image of a very different Hanoi city at night, and save the hard work image of laborers.
Feeling the "Beauty" of labor
Quang Ba Flower Market is a suitable place for you to feel the laborers' hard livelihood. Because of the extraordinary market meeting time, it is easy to capture images of traders and flower stalls owners falling asleep anywhere in the market. They try to take naps at any possible time to have enough alertness when doing business.
Livelihood is really hard, but that is the beauty of labor. Perhaps in their dream, they wish their flowers stalls out of stock and a smooth market-day. Besides the dog-sleep, visitors also have chances to see the image of merchants coming here to choose fresh and beautiful bouquets of flowers so that until dawn, everyone will find a wonderful Hanoi city with colorful flower bikes slowly moving on each street.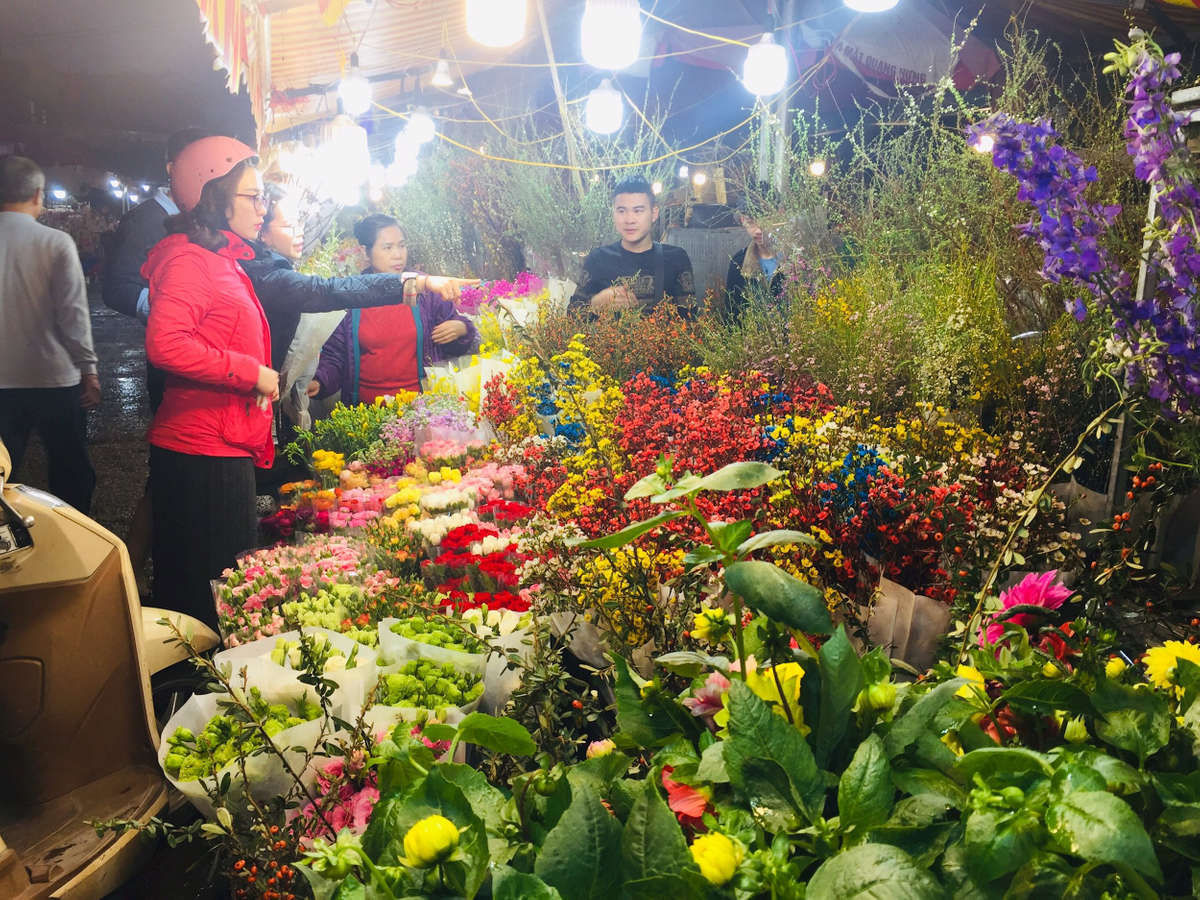 Photo : hanoimoi.com.vn
To dispel the fatigue, many people even bring portable speakers and perform some songs when the buyers are not crowded yet. No matter how the performance is, it is certain that they have enjoyed fun and comfortable entertainment moments.
Coming to the market, visitors have a chance to feel the hardship and busyness behind the colorful flower bikes on the streets of Hanoi.
Best time to visit
The market meeting usually starts from about 8 pm to 7 am the next morning, but the most crowded market time falls at about 1-3 am. The market is still active during the day, but the number of people is much sparser. Usually after 12 am, the ones gathering the most here are the merchants who come here to buy flowers for the next day.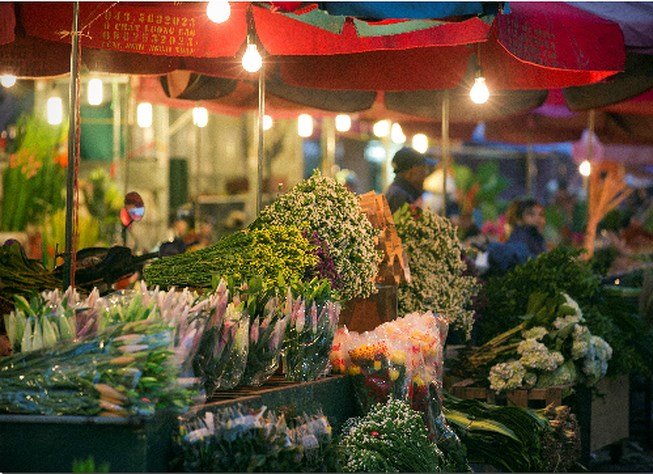 Photo : thethaovanhoa.com
So if you want to feel a bustling Quang Ba Flower Market, filled with flower colors while the whole city is sinking into sleep, the best time for you to visit the market is at 1-3 am. This is also a suitable time for you to understand more about the livelihoods of labors since the sun is not yet at dawn. But if you want to come here to see a colorful flower market, choose your favorite flowers and save beautiful check-in photos, you should come to Quang Ba Flower Market before 12 am when the market is not crowded yet, and flowers are still beautiful and intact because they are just showcased on the stalls.
How to get there
About 5 kilometers from the center of Hanoi, it is very convenient for visitors to travel by motorbike or car. You can go along the Nghi Tam dike from Hong Ha Street, the market is on the right.
Buses are not operated at night, so if you want to come by bus, you should visit the market during the daytime. Here are some bus routes with bus stops near the flower market: Bus No.09A, and Bus No.45.
Quang Ba Flower Market is one of the places you should experience in your Hanoi tour. You will have a chance to see a variety of colorful flowers and a very different Hanoi at night.
Useful Information
Location: Cho Hoa Quang Ba, Hanoi
Best for: All visitors
Entrance: N/A
Hours: 1.00-3.00am is the market's busiest
Distance to city center: 4.4km (2.7 mi)
Conversations (0)
Join the conversation
Conversations
Join the conversation
ALL COMMENTS (0)
There are no comments. Add your comment to start the conversation.
read next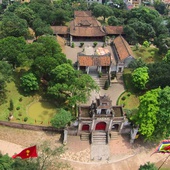 Being a cultural heritage, a testament to the creativity and technical skills of the old Vietnamese, Co Loa Citadel is definitely an ideal tourist destination that visitors cannot ignore when visiting Hanoi.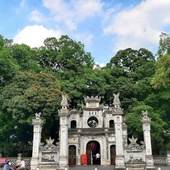 Located on Thanh Nien Street, Quan Thanh Ward, Ba Dinh District, Hanoi, Quan Thanh Temple is a Taoist temple and known as one of Hanoi's four sacred temples which were built to worship four protectors in four directions.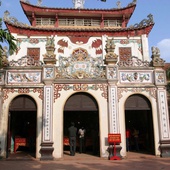 About 4 kilometers to the west of the Hanoi center, Phu Tay Ho lies on the quiet and peaceful peninsula of ancient Nghi Tam village, West Lake, Quang An ward, Tay Ho district.