Quan Thanh Temple
Each attraction in Hanoi is associated with many legends and stories, many of which have stood for hundreds if not thousands of years. Among them, Quan Thanh Temple is an attraction that visitors should stop by and take a look at and dig into its story.
Overview
Located on Thanh Nien Street, Quan Thanh Ward, Ba Dinh District, Hanoi, Quan Thanh Temple is a Taoist temple and known as one of Hanoi's four sacred temples which were built to worship four protectors in four directions. These four temples in Hanoi are:
Quan Thanh Temple: known as North Gate and built to honour "Huyen Thien Tran Vu" as "The God of the North" for the merits of destroying the evil and the bad.
Kim Lien Temple (Phuong Lien Ward): known as South Gate
Voi Phuc Temple (Cau Giay Ward): known as West Gate
Bach Ma Temple (Hang Buom Street): known as East Gate
Quan Thanh Temple was constructed along with other 3 temples with the aim at warding four gates of the Thang Long Citadel against invaders and demons. "Huyen Thien Tran Vu" – who was worshiped at Quan Thanh Temple – was a God of Taoism reigning aquatic organisms. He used turtle - which stands for wealth, and snake - which stands for protection, as the symbols of power, and was loved by all the local Taoists.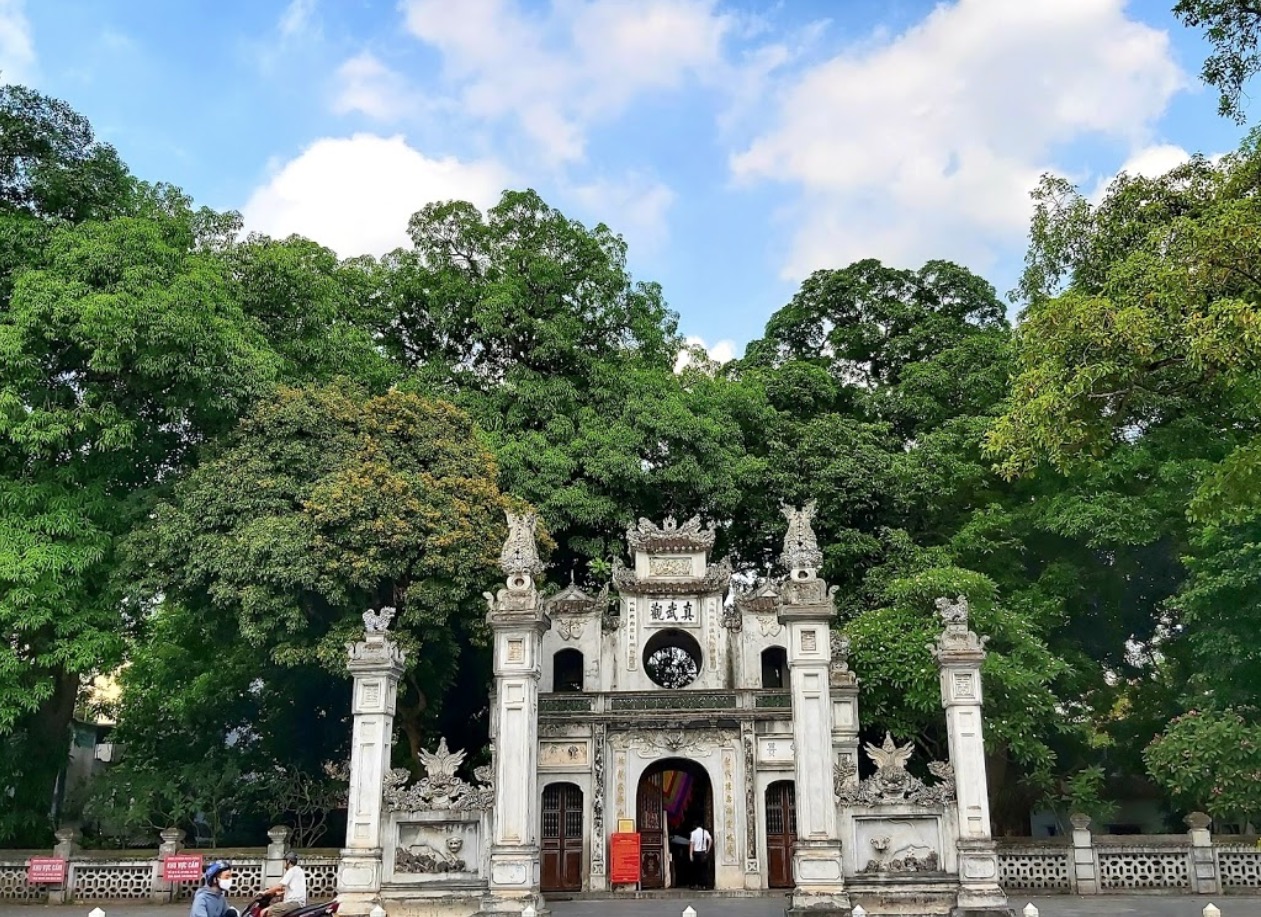 Photo by @Minh Hoang
Visitors can visit one of the notable historic sites in Hanoi where Vietnamese cultural value and magnificent architecture are kept. Lying on an easy-to-find location and containing unique cultural and architectural values, Quan Thanh Temple is one of must-stop attractions when visiting Hanoi.
History
It is believed that Quan Thanh Temple was built in 1010 under King Ly Thai To Dynasty. At the time, the King decided to move the nation's capital city from Hoa Lu (Ninh Binh) to Thang Long (former name of Hanoi), and to celebrate the new establishment, Quan Thanh Temple was constructed.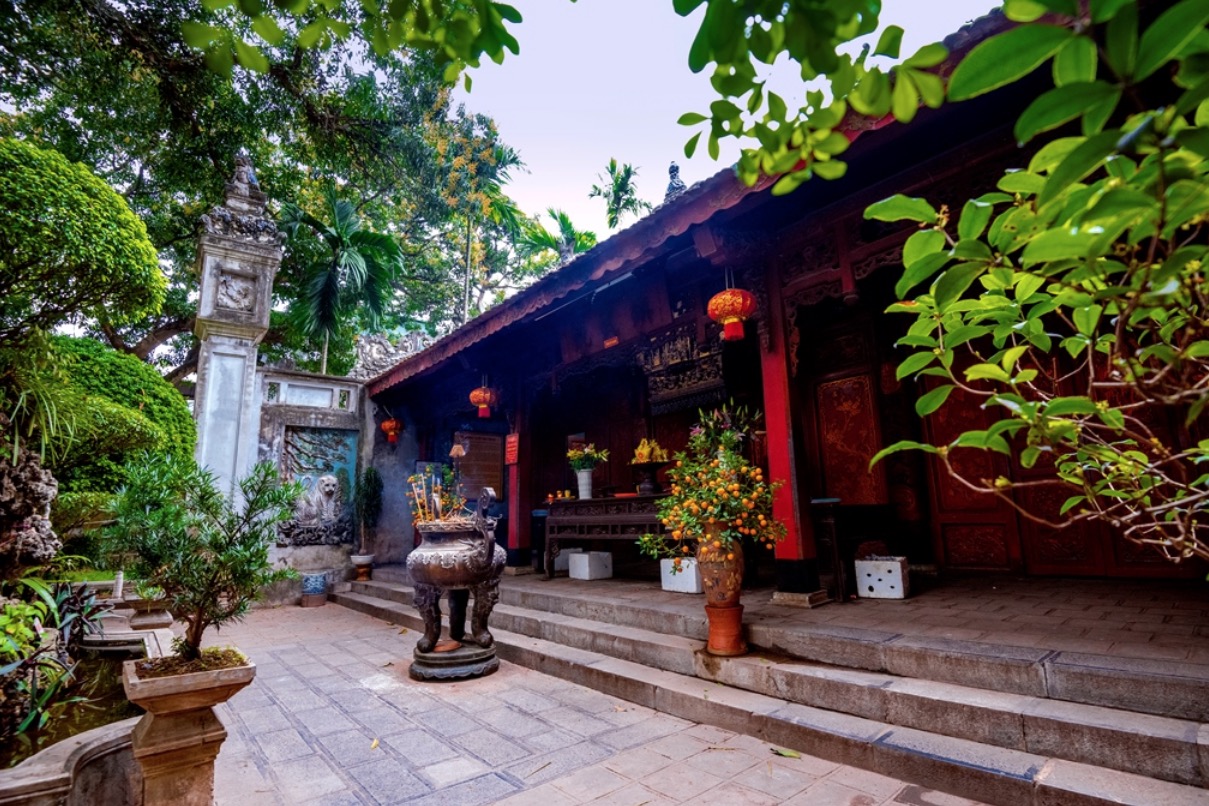 Photo by @Ngo Hai Anh
The temple underwent numerous changes and restorations over the long time. Until King Le Hy Tong Dynasty in 1677, it received a remarkable restoration with the replacement of the wood statue in black-bronze statue and the bronze bell.
After each restoration, there was a stele in the temple for the purpose of record. The most recent record was made in 1894 by Hoang Cao Khai – a viceroy under King Thanh Thai Dynasty within the French colonial period.
Highlights of Quan Thanh Temple
One of the most prominent statue in Quan Thanh Temple is the black-bronze God "Huyen Thien Tran Vu" - the second largest statue in Vietnam. Its height is 3.6 meters and weight is around 3.600 kilograms, therefore, it always surprises visitors every time they come here.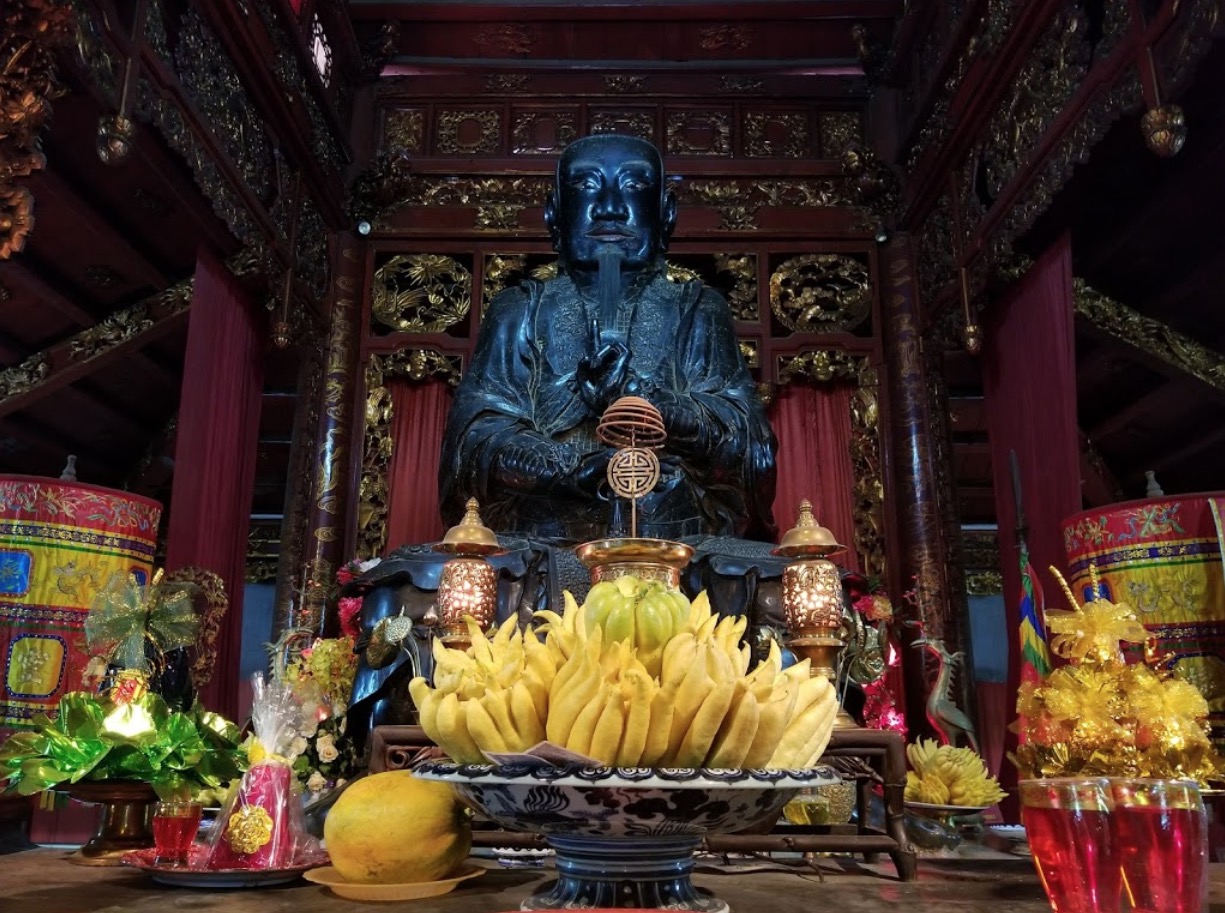 Photo by @Noah Coltin
One more remarkable thing at this temple is a giant bronze bell. It leaves an impression in visitors' minds with its height of 1.15 meters. The uniqueness and magnificence of both the statue and the bell surely make every visitor overwhelmed and excited.
Besides, when visiting Quan Thanh Temple, visitors have chances to admire numerous ancient texts like poems and steles from the 17th and 18th century. Variety of copies of Chinese ancient scripts (known as "chu Han") and Vietnamese ancient scripts (known as "chu Nom") are also available at the temple. Best time to visit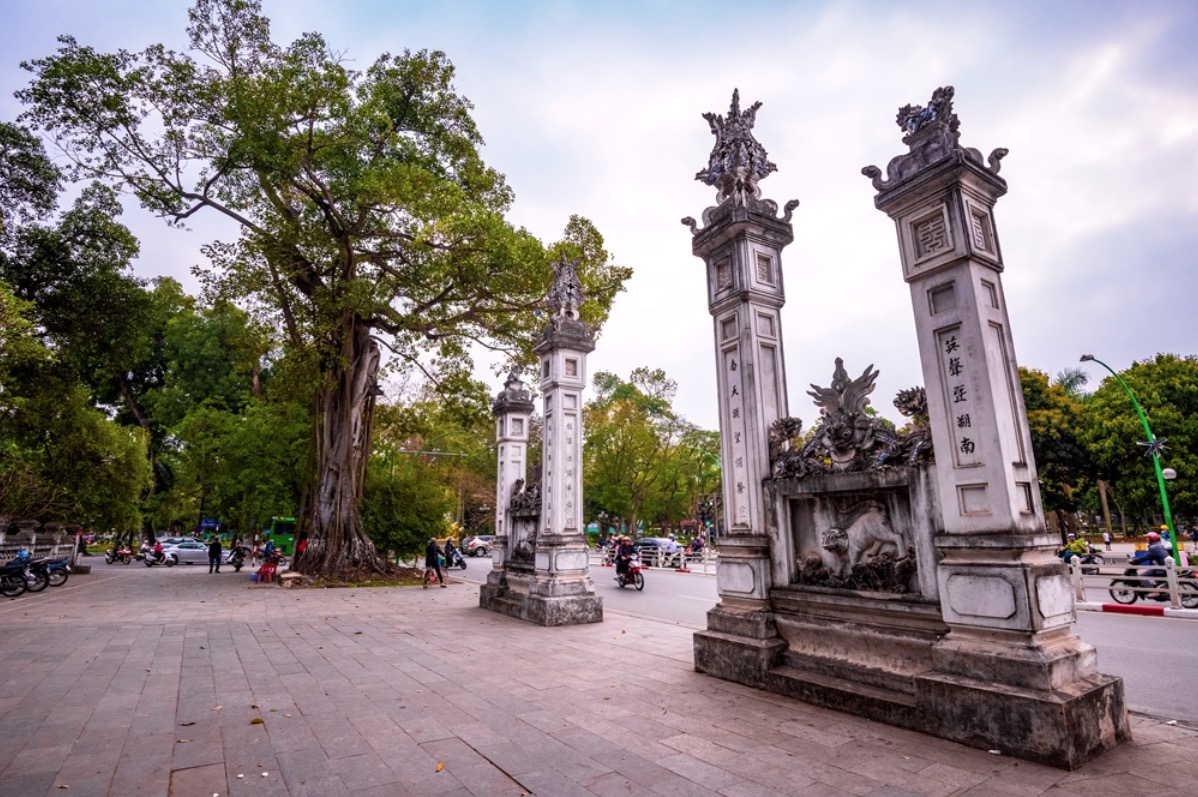 Photo by @Phuoc Phan Huu
If you intend to come to Quan Thanh Temple to pray or devote offerings, Tet holiday or the first and the 15th day of the month is a good time to go, because local people often come there on these days to pray for health, good luck and success, or worship and devote offerings. But if you just want a peaceful and quiet site to relax your mind and be able to comfortably enjoy the magnificent architecture of this temple visitors should avoid visiting on those days because of the crowd.
How to get there
From the Old Quarter, it takes about 10 minutes for visitors to get to the temple by car or motorbike. The temple is located in the center of Hanoi, so it is also possible for visitors to take there by bus to save traveling costs. Some bus routes which can take you to Quan Thanh Temple are: Bus No.14 (Hoan Kiem Lake – Co Nhu), Bus No.45 (Time City – Southern Thang Long Station), and Bus No.50 (Long Bien – National Stadium).
With an easy-to-find location and short travel time, it is convenient for both local and foreign visitors to come here to admire tranquil and delicate beauty of the temple. Also, after visiting this historical site, you can take a walk and enjoy the sunset at West Lake while tasting an ice cream.
Useful Information
Location: Den Quan Thanh, Hanoi
Best for: All visitors
Entrance: 10,000
Hours: 9:00am - 5:00pm
Distance to city center: 1.7km (1.1 mi)
Conversations (0)
Join the conversation
Conversations
Join the conversation
ALL COMMENTS (0)
There are no comments. Add your comment to start the conversation.
read next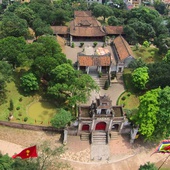 Being a cultural heritage, a testament to the creativity and technical skills of the old Vietnamese, Co Loa Citadel is definitely an ideal tourist destination that visitors cannot ignore when visiting Hanoi.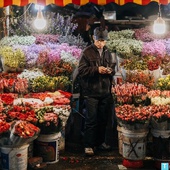 Without the normal hustle and bustle of normal markets, Quang Ba Flower Market is charming in its own way.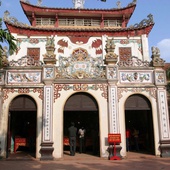 About 4 kilometers to the west of the Hanoi center, Phu Tay Ho lies on the quiet and peaceful peninsula of ancient Nghi Tam village, West Lake, Quang An ward, Tay Ho district.