Hanoi Temple Of Literature
The first university of Vietnam
The Temple of Literature is about 10 minutes away from Hoan Kiem Lake and a must visit for first time visitors.
History
The grand complex was constructed in 1070 under Ly Thanh Tong's dynasty, first to honor Confucius and nowadays to celebrate the doctorates and high rank scholars of Vietnam. In 1076, King Ly Nhan Tong continued the work and built Quoc Tu Giam as the first university of Vietnam.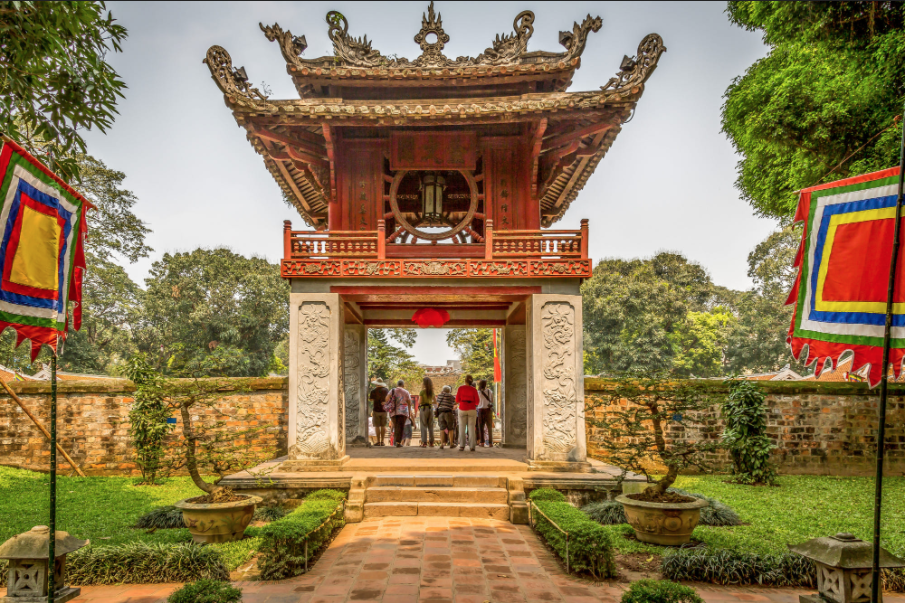 Photo by @paulocosta
Structure & Architecture
The temple is divided into five court yard, each with its own significance and history. The first courtyard stretches from the main gate to Dai Trung gate; the second stands out with Khue Van Cac pavilion. If you notice well, you will find the pavilion symbol on all street signs of Hanoi. The third courtyard is where doctor names was listed on a tombstone above tortoise backs.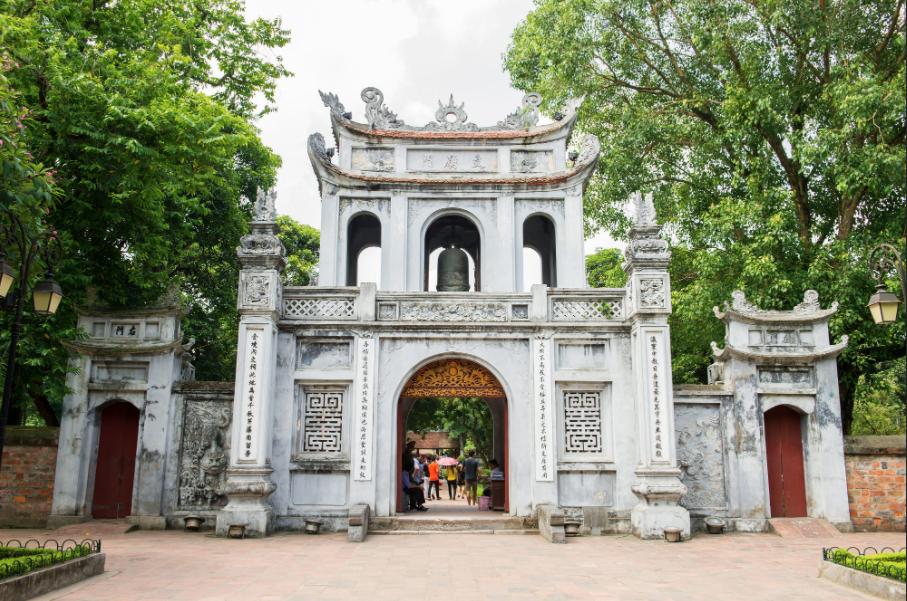 Photo by @huytuan
There are a total of 82 tombstones, with names and origins of 1307 doctors, corresponding to 82 examination courses from 1442 to 1779. If you visit the temple at the beginning of the year or in May when many important examinations take place, you will catch sights of numerous students who come and rub the tortoise head. Such an act is believed to bring them luck to pass the test.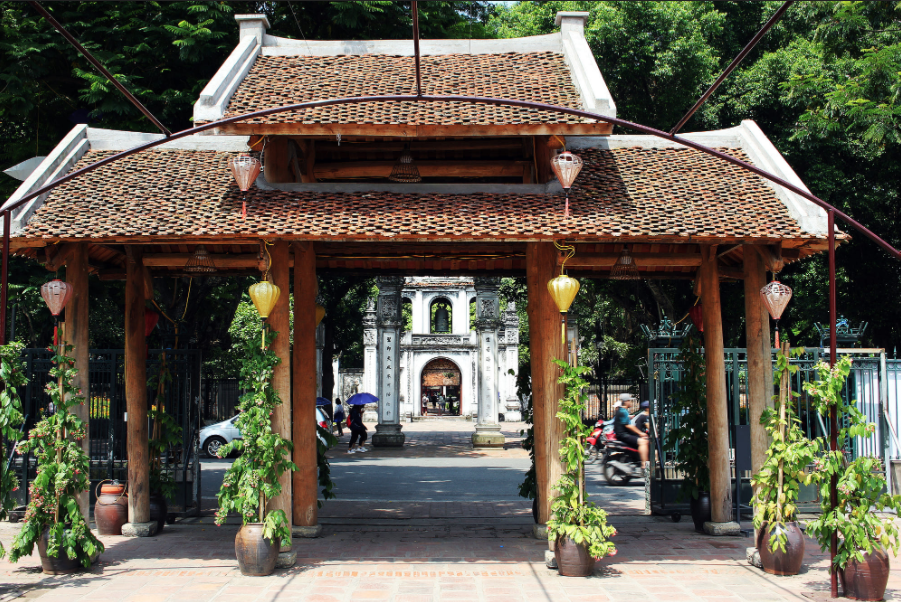 Photo by @caminero
The fourth courtyard is dedicated for Confucius and his 72 honoured students, as well as Chu Van An- a famous teachers known for his devotion to teaching. This is also where local authorities choose to cherish brilliant students in Hanoi, like those with top entrance results to university or top graduation outcomes. The last and also furthest courtyard is Thai Hoc house, which used to be Quoc Tu Giam- the first university of Vietnam. Thai Hoc house holds a small collection of old time costumes for students and mandarins, as well as explaining the process of taking and passing the national examination.
If you are keen on architecture, Temple of literature has one of the most typical architecture style for centuries in Vietnam, composed of wood and tiles. Along the pass way is hundred-year-old trees that have witnessed ups and downs of history.
Entrance Fee
The entrance fee for the complex is 10,000 VND (about 50 US cents). Opening hours: 8:30 to 11:30 and 13:30 to 16:30 everyday except Monday and national holidays.
Useful Information
Location: Van Mieu, Ha Noi
Best for: Family, couple, solo
Entrance: 20,000 VND
Hours: 8:30AM - 4:30PM
Distance to city center: 0.3km (0.2 mi)
Conversations (0)
Join the conversation
Conversations
Join the conversation
ALL COMMENTS (0)
There are no comments. Add your comment to start the conversation.
read next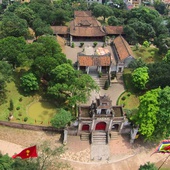 Being a cultural heritage, a testament to the creativity and technical skills of the old Vietnamese, Co Loa Citadel is definitely an ideal tourist destination that visitors cannot ignore when visiting Hanoi.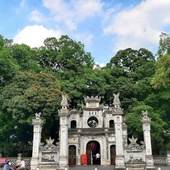 Located on Thanh Nien Street, Quan Thanh Ward, Ba Dinh District, Hanoi, Quan Thanh Temple is a Taoist temple and known as one of Hanoi's four sacred temples which were built to worship four protectors in four directions.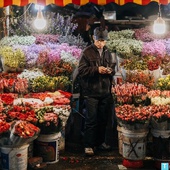 Without the normal hustle and bustle of normal markets, Quang Ba Flower Market is charming in its own way.