Ly Quoc Su Pagoda
Surrounded by many famous sites like Hoan Kiem Lake or St. Joseph's Cathedral, the pagoda is an important landmark in every Hanoi exploration. If you wish to truly understand the historical and cultural values of the thousand-year-old metropolis, especially the spiritual life, Ly Quoc Su Pagoda may be the rightest choice of all.
Location & History
Located at 50 Ly Quoc Su Street in the Old Quarter, only 50m from St Joseph's Cathedral, Ly Quoc Su Pagoda is one of the oldest ones of its kind in Hanoi. Built in 1131, Ly Quoc Su Pagoda has been renovated several times, especially in 1954 when it was destroyed during the French colonial period. Nonetheless, this nearly-900-year-old Vietnamese-styled temple has preserved many precious antiques like Buddha statue or the precious bell of Tu Chung, as well as the meticulous architecture of unique carving patterns.
Ly Quoc Su Pagoda's central worshiping figure
Ly Quoc Su Pagoda is built to worship a prestigious Buddhist Monk from the Ly Dynasty. The monk, Nguyen Chi Thanh, was born in 1066 in Diem Xa village, Ninh Binh province. In his early days, he used to be Monk Tu Dao Hanh's apprentice, the wisdom figure at that time.
Using self talents, throughout his life, Nguyen Chi Thanh is titled with many names. They are counted as followed: Ly Quoc Su - the nation's Great Monk and Merit teacher - after he cured King Ly Thanh Tong incurable disease; Saint of the bronze after his uncountable dedications to bronze crafting; and master of medicines when he saved his knowledge to popularize prescriptions.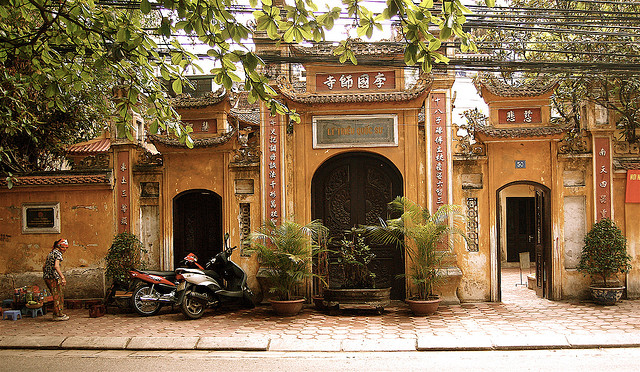 Photo: phongveminhquan.vn 
Ly Quoc Su's most well-known title is used to name the street where the pagoda resides, a few hundred meters lane connecting Hang Bong and Nha Tho, while his full name is given to a long business road in Ba Dinh district.
As he died in 1131, in his seventies, King Ly Anh Tong, the then ruler, ordered to put up a temple right on the ground where Ly Quoc Su used to live. Nowadays, the place worships both Buddha and the monk himself.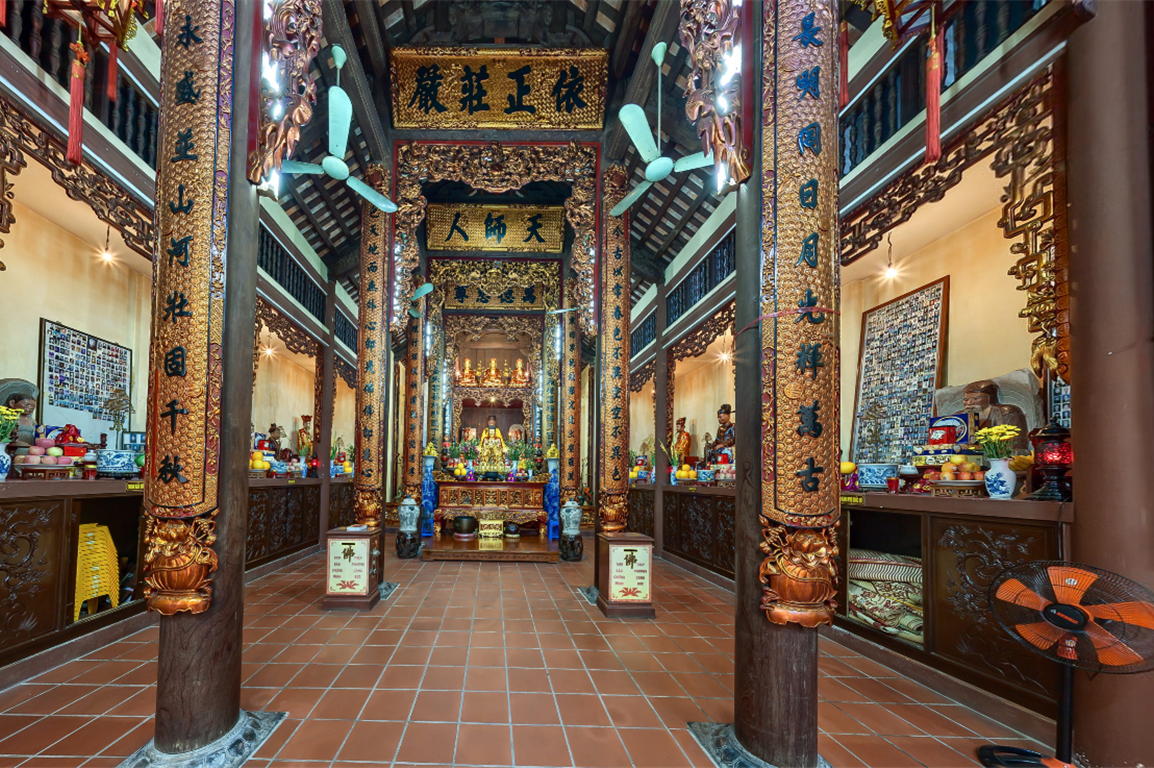 Photo: mytour.vn 
Nowadays, Ly Quoc Su Pagoda is a popular worshiping place for the locals on the first and fifteenth day of every month in Lunar Calendar.
What to see
Despite undergoing many restorations, especially after the French colonial destruction in 1954, the oldest temple in the capital still protects to this day various national treasures, such as Buddha Statues, Ly Quoc Su Statue, and Tu Chung bell, an almost 200-year-old antique. Moreover, Ly Quoc Su Pagoda also maintains the rustic structure of yellow walls, wooden beams, bronze carving panels, and curving tiled roofs, providing a serene space for religious visiting.
The pagoda is frequently visited by local worshipers at every religious event, mainly on the first and 15th day of lunar months. However, nothing compares to the crowded site when Tet Holiday knocks on the door. Ly Quoc Su Pagoda is flocked with people coming to pray for health, happiness, and prosperity.
How to get there
Ly Quoc Su Pagoda is at 50 Ly Quoc Su street, within minutes' walking from the Hoan Kiem Lake and Old Quarter.
Travel tips
Walking is highly suggested to visit Ly Quoc Su Pagoda. There are a few motorbike parking places around St. Joseph's Cathedral so if you get
there by bike, there should be no problem.
Taxi drop-off should be around surrounding areas as Ly Quoc Su street can easily get crowded.
It is best to visit the place in the early morning when the visits are fewer and the area also shines with warm sunlight.
As a sacred religious place, visitors are recommended to wear formal clothes.
Keep quiet and respect the solemn atmosphere.
Useful Information
Location: Ly Quoc Su Pagoda
Best for: Family, couple, solo
Entrance: Free
Hours: 8:00 - 17:00
Distance to city center: 1.6km (1.0 mi)
Conversations (0)
Join the conversation
Conversations
Join the conversation
ALL COMMENTS (0)
There are no comments. Add your comment to start the conversation.
read next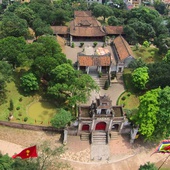 Being a cultural heritage, a testament to the creativity and technical skills of the old Vietnamese, Co Loa Citadel is definitely an ideal tourist destination that visitors cannot ignore when visiting Hanoi.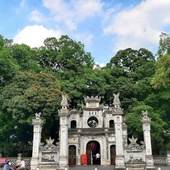 Located on Thanh Nien Street, Quan Thanh Ward, Ba Dinh District, Hanoi, Quan Thanh Temple is a Taoist temple and known as one of Hanoi's four sacred temples which were built to worship four protectors in four directions.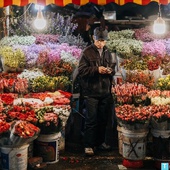 Without the normal hustle and bustle of normal markets, Quang Ba Flower Market is charming in its own way.