Keangnam Hanoi Landmark 72
More than a versatile multiplex in Hanoi with an ingenious and modern architecture, Keangnam Hanoi Landmark 72 is a realm within the capital city that brings all your living needs in one place.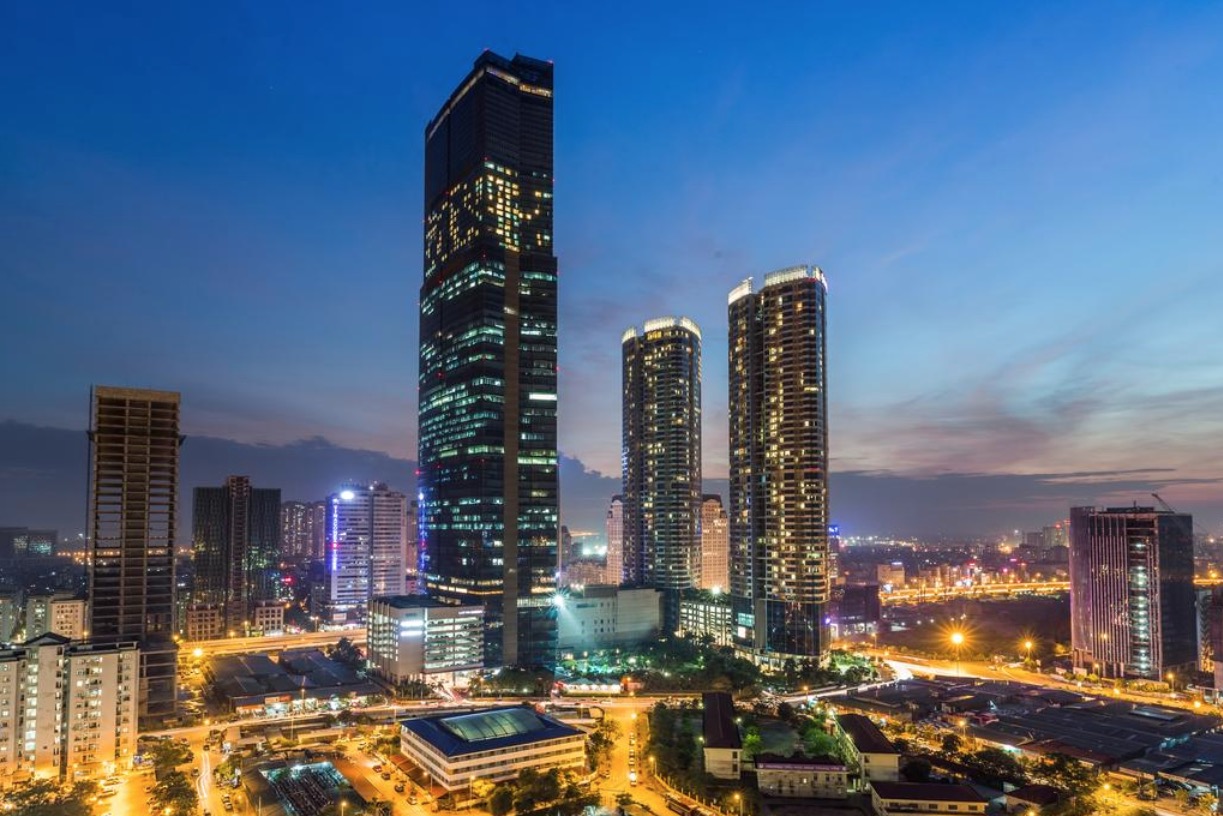 Photo by @Bui Dinh Manh
This building is literally a unique combination of luxury shopping malls and fabulous entertainment spots, offering a magnificent 360 degrees view of the city on the top which can easily make visitors lost in the skyline.
Thanks to its impressive height and innovative cutting-edge design, Keangnam Hanoi Landmark 72 is considered as a symbol of Hanoi's growth. This glorious skyscraper is a worthwhile recommendation for any travelers craving a unique place to discover the modern trait of the capital city.
Location
Being the tallest skyscraper of Hanoi, Landmark 72 is located at the confluence of Duong Dinh Nghe, Me Tri and Pham Hung Street, one of the major intersections in the western area of the city. It was surrounded by many urban projects such as Me Tri The Manor, My Dinh urban area, National Convention Center, National Exhibition Center, the skyscraper is right in the new promising urban development zone.
Sky 72 Observatory
The most remarkable attraction on this building tour is definitely the Sky 72 Observatory. Take an elevator ride head to the top of this 72 story building, you can experience a breathtaking 360 degree view of Hanoi. It's not a surprise that visitors will be promptly fascinated by the extremely magnificent sight of the whole city when the nights fall then thousands of twinkle stars appear on the shimmering skyline. In a nutshell, the vision of the city from the 72nd floor is extremely unique and worth every of your penny.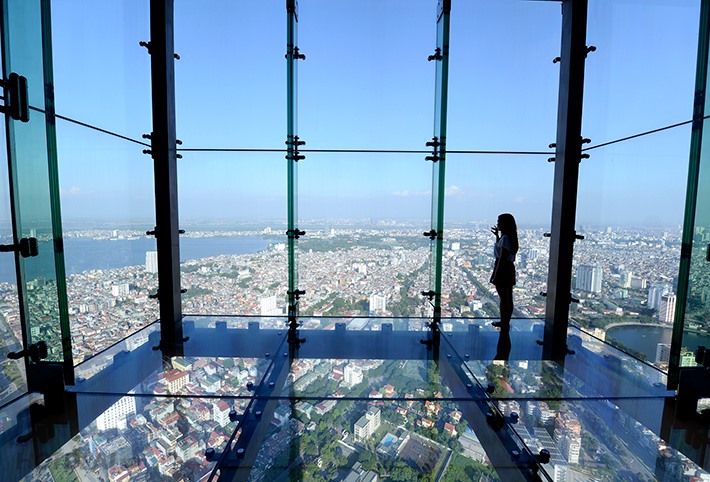 Photo by @Asahi
Along with the unique view of the city, this observatory is also a colorful combination of art and entertainment. The tallest floor includes a 3D photography zone where you can freely create your own unique and beautiful photos with 3D paintings while the ultra-modern 3D technology zone is full of the latest technology in the field of entertainment.
Art exhibitions are organized in the special zone - an ever dreaming haven of art. There, you will experience different types of art masterpieces from both Vietnam and international artists in an elegant and charming space.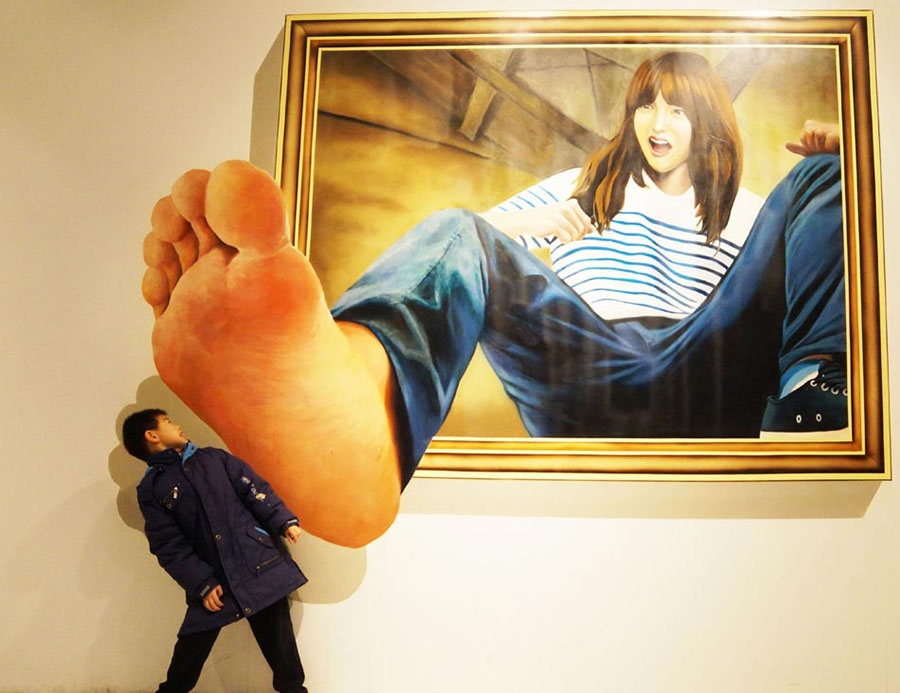 Photo : gach3ddep.net
It also offers an unique Wish Wall which is designed to keep the wishes or messages in a special way at the top of Hanoi's tallest tower on special occasions. Young locals and couples usually go there on special occasions such as Christmas or Valentine Day to send meaningful messages to their beloved. For anyone coming here with the ultimate aim of enjoying the 360 degree view of the city, you can take a rest at a cafeteria on 72th floor, ordering some delicious gourmet cakes and drinks, then gradually catch the rooftop view of the whole city on your eyes when dawn breaks and whole of the city begins to light up. Don't forget to bring your camera to take some photos. You will feel relaxed when totally immersing yourself on this universal scenery.
Entrance tickets to the elevator are publicly sold at a price of 160.000 VND for adults, 100.000 VND for children, from free for children with height under 80 cm (the tickets consists of the entire service at Sky 72 Observatory). If you come in a group of more than 10 people, the tickets will be cheaper. However, on weekends or holidays, it may increase slightly in comparison with the daily rate.
A fascinating multiplex of shopping and entertainment spots
Landmark 72 is an ingenious mixture of entertainment areas, shopping mall, cinema, clinic, gymnasium... All in one so you can figure out on this building anything you need.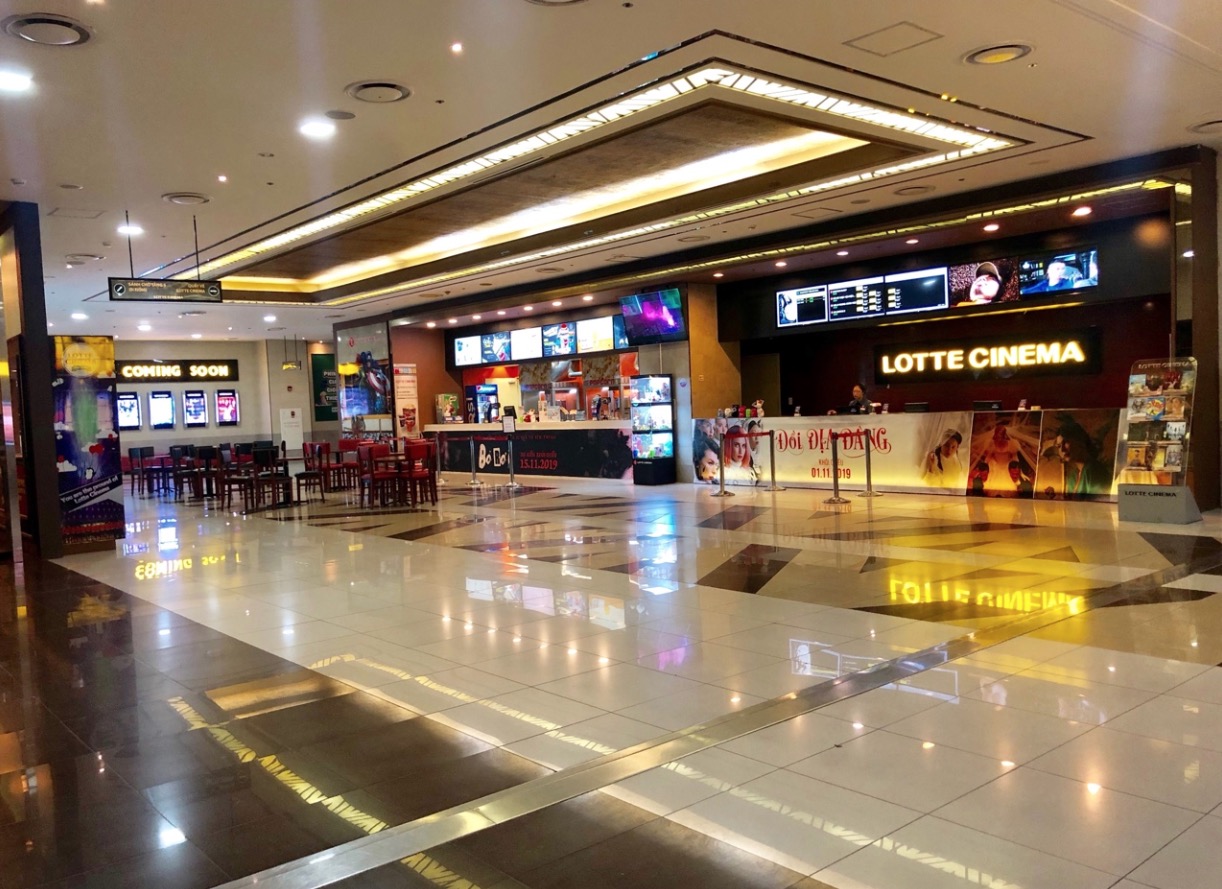 Photo by @Doan HUY
This building features luxury famous 5-star InterContinental hotel on floor 60th-70th, while commercial center, entertainment spots, gyms or cinema cover from from floor 1st -11th. For anyone looking for healthcare services, the area of B1 basement and 10th floor of the tower is a general clinic following the model of hospital-hotel with luxury healthcare services for anyone who needs it.
How to get there
By private vehicles
From the city center, you go along on Outer Ring Road 2 of the city (duong Vanh dai 2) then head to E6 urban area, Pham Hung Street, Cau Giay District. It's very easy to travel and find the way as the Landmark 72 is easy to observe from far distance thanks to its giant height.
Another option is using ride hailing apps such as Grab or Bee
By bus
Taking the bus on these routes: 05, 29, 33, 39, 44 which drop you next to the building (with a fare of only VND 7,000).
Useful Information
Location: Plot E6, Unit 1201, Pham Hung Road, Me Tri, Nam Tu Liem District, Hanoi
Best for: All visitors
Entrance: Free for children under 80 cm, 100.000 VND for children, 160.000 VND for adults
Hours: 10:00-21:00
Distance to city center: 5.3km (3.3 mi)
Conversations (0)
Join the conversation
Conversations
Join the conversation
ALL COMMENTS (0)
There are no comments. Add your comment to start the conversation.
read next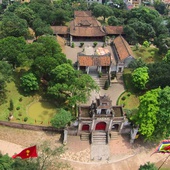 Being a cultural heritage, a testament to the creativity and technical skills of the old Vietnamese, Co Loa Citadel is definitely an ideal tourist destination that visitors cannot ignore when visiting Hanoi.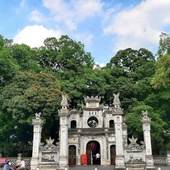 Located on Thanh Nien Street, Quan Thanh Ward, Ba Dinh District, Hanoi, Quan Thanh Temple is a Taoist temple and known as one of Hanoi's four sacred temples which were built to worship four protectors in four directions.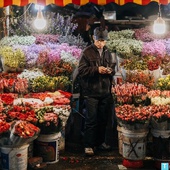 Without the normal hustle and bustle of normal markets, Quang Ba Flower Market is charming in its own way.