Ho Chi Minh Museum
One of the most resourceful museums in Hanoi and undoubtedly in the country, Ho Chi Minh museum is conveniently located in the Ho Chi Minh complex.
About Ho Chi Minh Museum
Ho Chi Minh Museum can be combined in your day trip to visit Ho Chi Minh mausoleum, One-pillar Pagoda, Ba Dinh square and the War Memorial. The whole museum is a elaborate description of Ho Chi Minh's life, with 8 chronological topics. The first one, from 1890 to 1910 modeled after his upbringing, hometown and youth. The second topic concerns the next ten years where Ho Chi Minh travelled the world to find out a way to rescue the country from colonialism.
Displays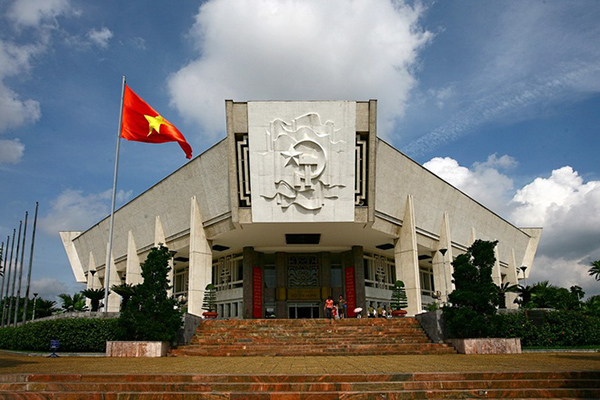 Photo: indochina.tours
The next three topics, covering 1920-1945, depicted how Ho Chi Minh had translated the influence of Marxism and Leninism ideal into founding Vietnamese Communist party and striving for national independence. From 1945 to 1969, which was the time-frame portrayed in topic 6 and 7, the national hero was primarily discussed in his political life up until his pass away.
The museum is a collection of artifacts, miniatures and various gifts gathered nationally and internationally. There is also description written in English and France, as well as guided tours on request.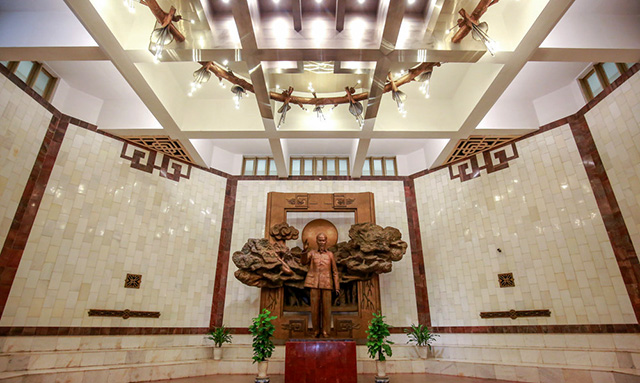 Photo: vntrip.vn
What guide book does not tell you about
Opposite to Ho Chi Minh Museum is a local market, taking place in a small alley visible from the entrance to the Museum. If you want to separate yourself from the tourist crowd, head to the market. There are a lot of food options on offer, from the famous Pho (Vietnamese noodles) and Che (Vietnamese pudding) to baguette and other local fares. Not only will you get a lunch deal, compared with what you would pay in the Old Quarter, but you will also have the unique chance to communicate with the "real" local.
Useful Information
Location: 19 Ngoc Ha, Ba Dinh, Ha Noi
Best for: Family, couple, solo
Entrance: 10,000 VND
Hours: 8:00-11:30; 14:00-16:30; Monday closed
Distance to city center: 0.9km (0.6 mi)
Conversations (0)
Join the conversation
Conversations
Join the conversation
ALL COMMENTS (0)
There are no comments. Add your comment to start the conversation.
read next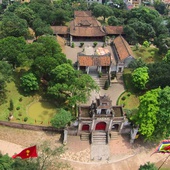 Being a cultural heritage, a testament to the creativity and technical skills of the old Vietnamese, Co Loa Citadel is definitely an ideal tourist destination that visitors cannot ignore when visiting Hanoi.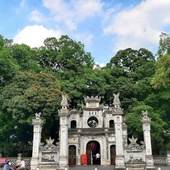 Located on Thanh Nien Street, Quan Thanh Ward, Ba Dinh District, Hanoi, Quan Thanh Temple is a Taoist temple and known as one of Hanoi's four sacred temples which were built to worship four protectors in four directions.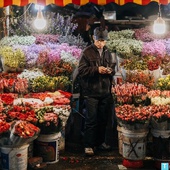 Without the normal hustle and bustle of normal markets, Quang Ba Flower Market is charming in its own way.