Ho Chi Minh Mausoleum
Ho Chi Minh Mausoleum is an important historical attraction of Hanoi, known for honoring the national hero: President Ho Chi Minh.
About
The building is where visitors can express their admiration and gratitude towards the common father/uncle of Vietnamese who has led the country to independence and reunification. It is popularly known among Vietnamese as Uncles' Mausoleum, for the intimate and familiar atmosphere Ho Chi Minh always created when he was alive. Built over 2 years from 1973 to 1975, the Mausoleum is also a lively illustrator of national unity.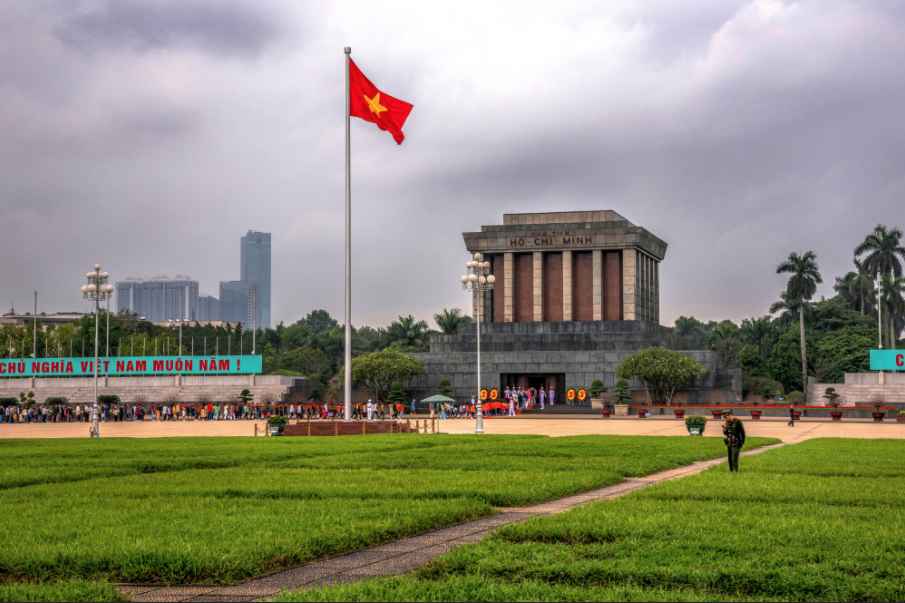 Photo by ChrisTaylor
Architecture
The materials that constitute the building, from exterior granite to interior wood, were contributed by people from all over the country. Even the garden that surrounded the Mausoleum has a collection of plants and bonsais donated from all regions in Vietnam. This shows the Vietnamese's wish to forever keep their dear father/grandfather company. In fact, the construction of the Mausoleum was against Ho Chi Minh's will. As he passed away, he wished to be cremated and his cremation to be scattered all over the country, so that land can be saved for agricultural production.
Travel tips
Visiting the Mausoleum is free of charge but involves a set of strictly enforced regulations. No short skirts or tank tops are allowed and there is high level of security check upon arrival. Day packs can be put in a safe deposit before you enter but make sure you do not carry many valuable items with you. Taking photos, talking or finger-pointing are strictly prohibited inside the mausoleums.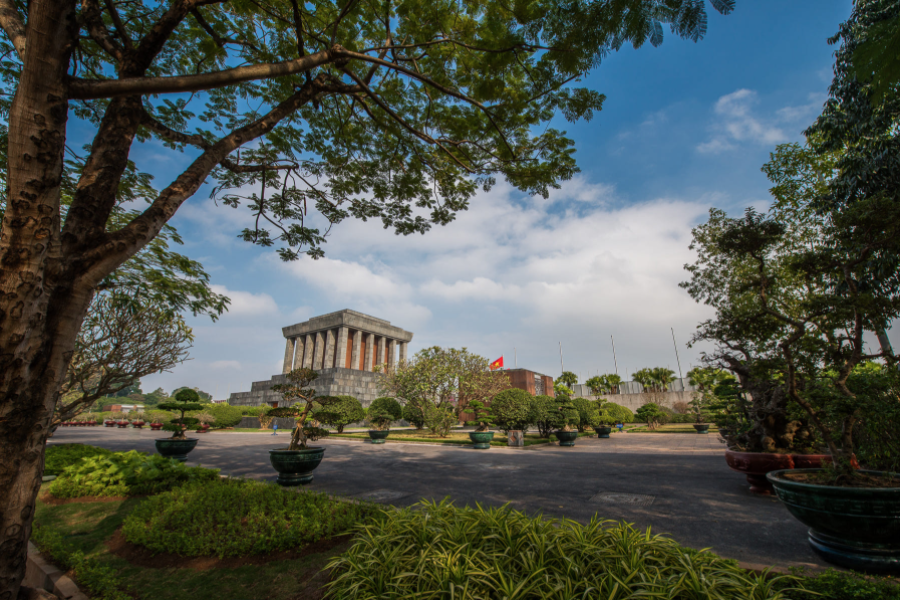 Photo by Knipserei2
The mausoleum might be closed occasionally for maintenance so check before you go.
Video
---
Useful Information
Location: Ho Chi Minh Mausoleum
Best for: Family, couple, solo
Entrance: Free
Hours: 8AM-11AM, closed on Monday and Friday
Distance to city center: 1.0km (0.6 mi)
Conversations (0)
Join the conversation
Conversations
Join the conversation
ALL COMMENTS (0)
There are no comments. Add your comment to start the conversation.
read next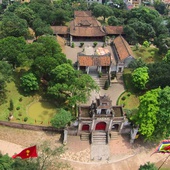 Being a cultural heritage, a testament to the creativity and technical skills of the old Vietnamese, Co Loa Citadel is definitely an ideal tourist destination that visitors cannot ignore when visiting Hanoi.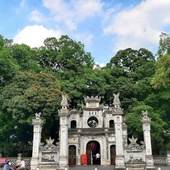 Located on Thanh Nien Street, Quan Thanh Ward, Ba Dinh District, Hanoi, Quan Thanh Temple is a Taoist temple and known as one of Hanoi's four sacred temples which were built to worship four protectors in four directions.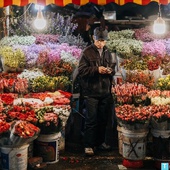 Without the normal hustle and bustle of normal markets, Quang Ba Flower Market is charming in its own way.