Hang Be Market
"Hanoi - the capital of a thousand-year cultural cultivation" - the name always urges travelers to come to discover the cultural features that have been preserved for years until nowadays. Besides the historical relics, ancient houses, 36 street corners in the Old Quarter, local markets play a vital role in clearly showing the daily life of Hanoian. Hang Be Market is one of them.
Location
Just 5 minute walk from Hoan Kiem lake, Hang Be Market is located in the heart of Hanoi Old Quarter. Hang Be Market has existed for hundreds of years. From a few temps temporarily placed on Hang Be Street and on the sidewalk, the market was gradually enlarged to Gia Ngu – Cho Cau Go intersection until Hang Dao street and became an indispensable part of Hanoian's daily life.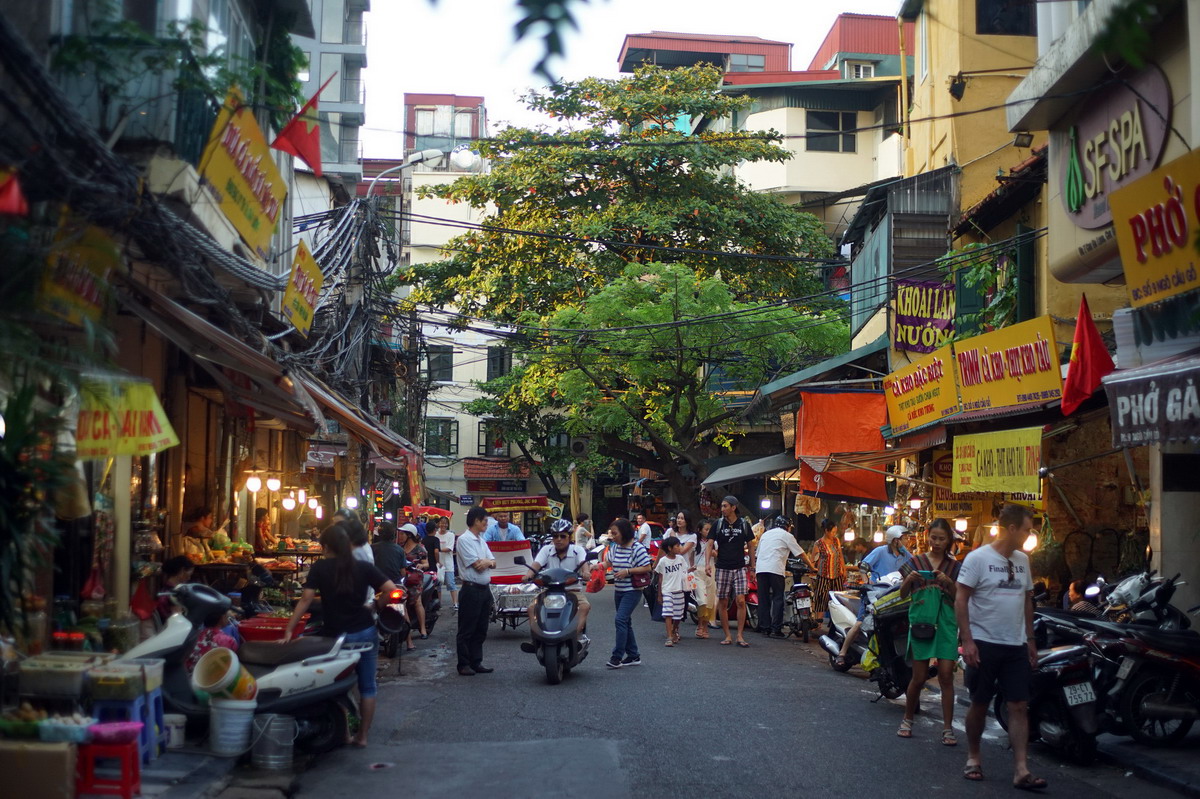 Photo : redsvn.net
Due to urban gentrification, the market used to be moved into a mediocre building by the Red River in 2010 but was established again by the local people in the recent few years, but only on the sidewalk. Perhaps thanks to the better environment, fewer sellers but better quality products, Hang Be Market was maintained until now. There are only around 20 food stalls along Hang Be street, Gia Ngu, Cau Go and Trung Yen street.
What is Hang Be Market famous for
One of the first markets selling "ready-to-eat" food
According to Hanoian in the Old Quarter, Hang Be has been selling "ready-to-eat" dishes since 2010 when it is not very popular in Hanoi. This promoted this selling method to many other markets and supermarkets later. From simple to complicated dishes such as spring rolls, tofu with pork, cha ca (fishcake) or even hotpot, the market is the ideal place for those who are busy and still want to enjoy good dishes.
Photo : cafebiz.vn
Everything-you-need
There are plenty of ingredients you can buy from Hang Be Market from vegetables, meat, fruits, cooked dishes, dried food, or dishes for worshiping. Some Hanoians living far away the Old Town are willing to go to Hang Be since they know they can find some rare ingredients that they hardly find in other markets, even big ones like Dong Xuan or Long Bien market.
Although there are a lot of street vendors selling things around people's houses presently, if you come and just walk around Hang Be Market, you can buy all the best ingredients at once.
Selective and quality ingredients
Not only selling rare ingredients, sellers in Hang Be Market always choose ingredients very carefully. People who used to come here easily become loyal customers because of the good quality they can find in the ingredients they buy.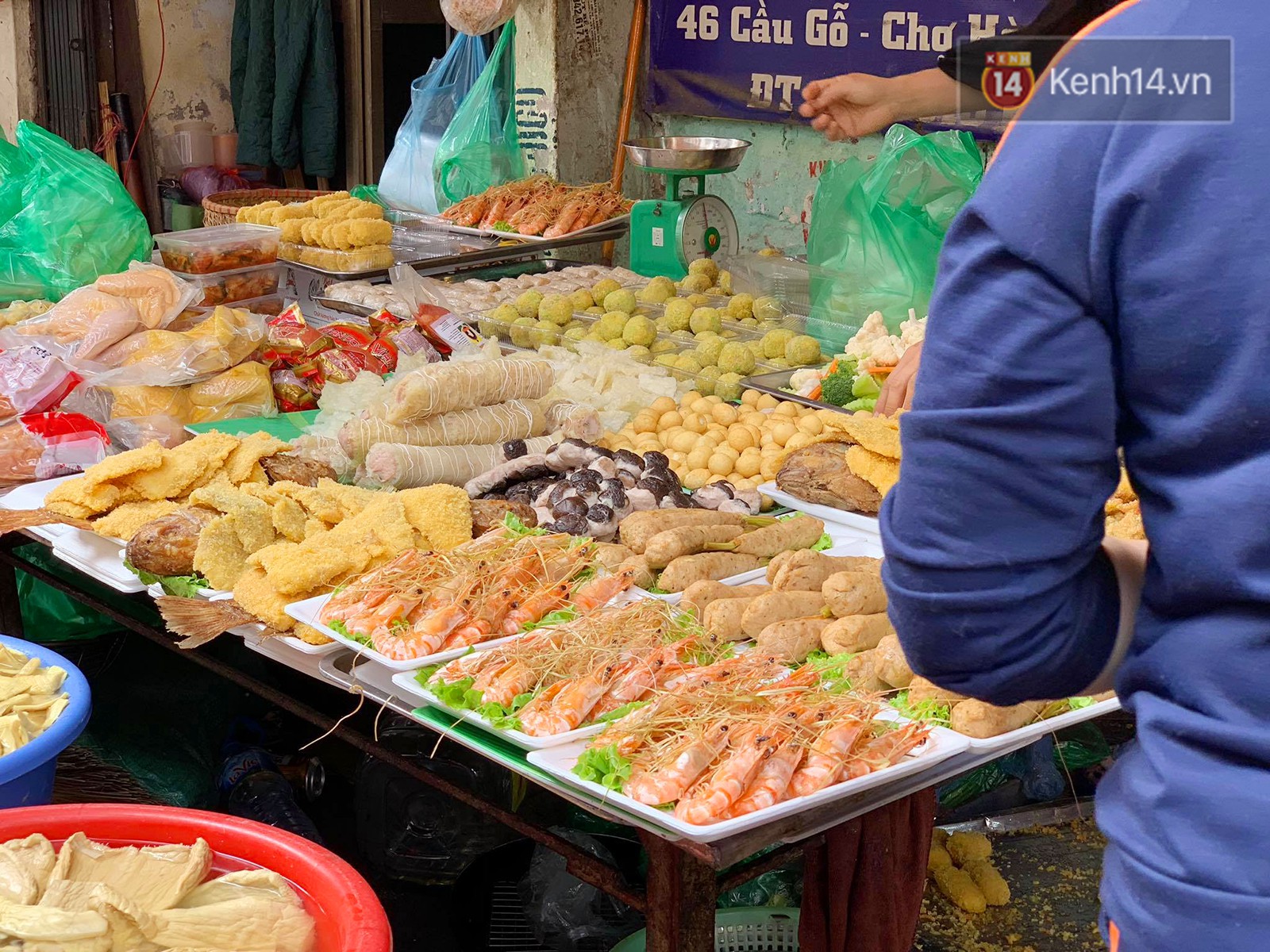 Photo : kenh14.vn
Hang Be also has authentic specialties from other regions so lots of people choose this address to buy specialties when they want to enjoy the true flavor of that dish.
Maket-for-rich-people
Hang Be Market is said to be a market for rich families since goods here are more pricey than other places. However, with the high-quality and the diversity of goods from raw ingredients to cooked dishes, Hang Be is still the top option for many families in Hanoi.
Best dishes to buy at Hang Be Market
Ca kho (Stew fish)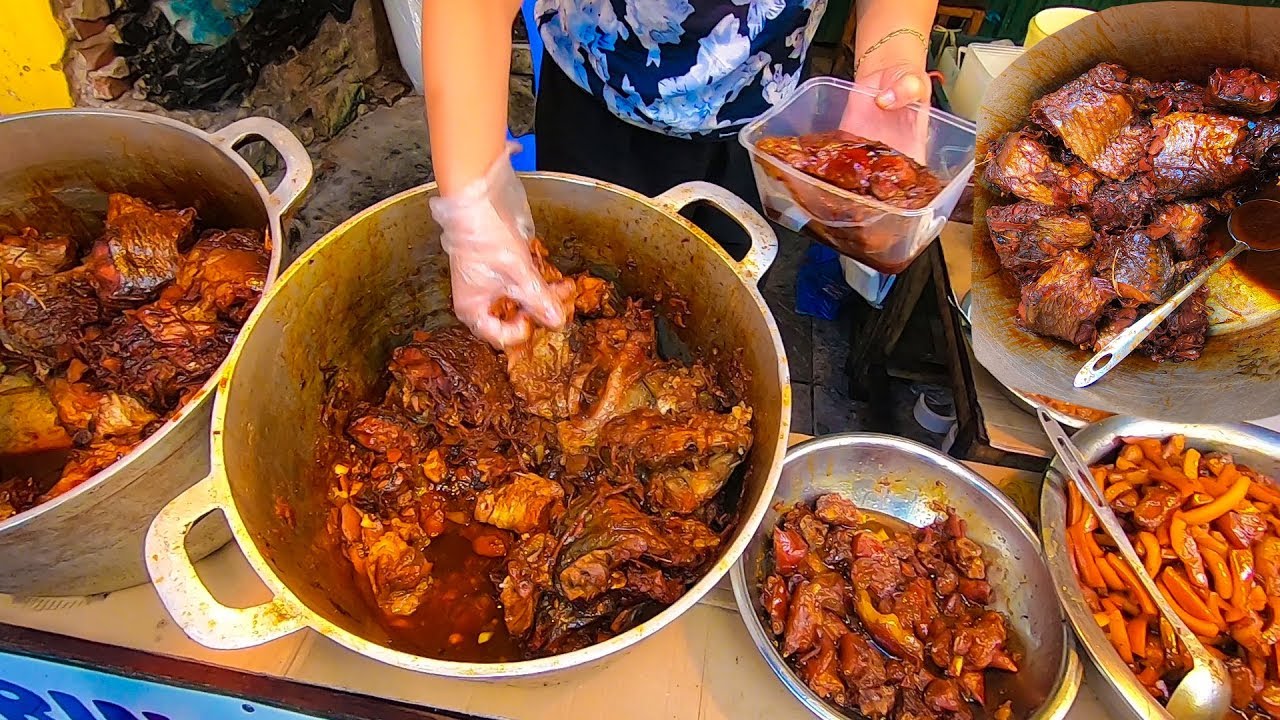 Photo : thanhnien.vn
Ca kho is a very familiar dish in daily meals of Vietnamese in general and Hanoian in particular. To cook Ca Kho, the most important thing is the fresh ingredients and the right volume of seasonings. Hang Be Market is the place you can find a real taste of traditional Ca kho.
Address to buy: Quan co Trinh – 05 Cau Go
Mam tep chung thit (Fermented shrimp sauce with pork)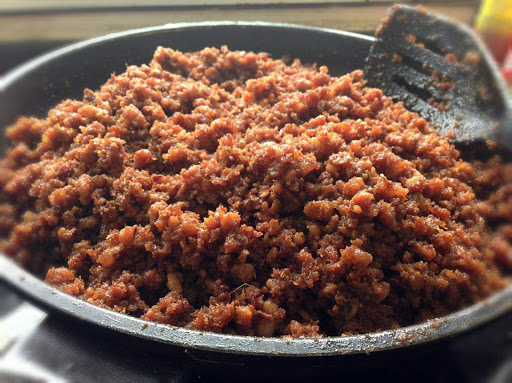 Photo : phununet.com
For years, Mam tep chung thit Hang Be has become a well-known brand name to Hanoians. With the fatty taste of minced pork mixed with the salty and sweet taste of fermented shrimp paste, this is irresistible dish for anyone who has ever enjoyed it once.
Address to buy: Nghi Hang – 01 Cau Go
Thit kho tau (Caramelized pork and eggs)
Thit kho tau is one of the best dishes you should not miss when going to Hang Be Market. Although it is not very difficult to cook this at home, it takes quite a long time to make a truly good and tasty one. Almost famous food stalls selling Thit kho tau in Hang Be street have been selling for 5-10 years, so the quality has been highly rated and favored by many Hanoian.
Address to buy: Nghi Hang – 01 Cau Go
Useful Information
Location: Gia Ngu, Hanoi
Best for: All visitors
Entrance: N/A
Hours: 6:00am-7:00pm, Everyday
Distance to city center: 2.0km (1.2 mi)
Conversations (0)
Join the conversation
Conversations
Join the conversation
ALL COMMENTS (0)
There are no comments. Add your comment to start the conversation.
read next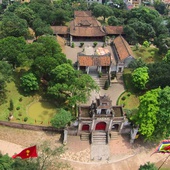 Being a cultural heritage, a testament to the creativity and technical skills of the old Vietnamese, Co Loa Citadel is definitely an ideal tourist destination that visitors cannot ignore when visiting Hanoi.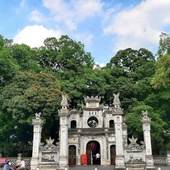 Located on Thanh Nien Street, Quan Thanh Ward, Ba Dinh District, Hanoi, Quan Thanh Temple is a Taoist temple and known as one of Hanoi's four sacred temples which were built to worship four protectors in four directions.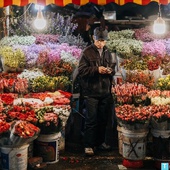 Without the normal hustle and bustle of normal markets, Quang Ba Flower Market is charming in its own way.