Bach Thao Park - Hanoi Botanical Garden
Bach Thao means "hundreds of plants" and like its name, the park is one of the few green areas in the increasingly industrialized city of Hanoi.
Bach Thao Park, also known as Hanoi Botanical Garden, is considered the green lung of Hanoi, giving you a tranquil and peaceful escape from the hustle and bustle of city life. Bach Thao has been in existence for over 100 years. It is located on Hoang Hoa Tham Street, which is only steps away from Ho Chi Minh Mausoleum and Ba Dinh Square. The name Bach Thao, which means "hundreds trees", represents its great variation of biodiversity.
Highlight
In the past, Hanoi Botanical Garden used to be home to many birds and animals, before these species were later transferred to Thu Le Zoo and other centers in Ho Chi Minh City. The garden's area was then reduced from 33ha to 17ha, mainly to preserve precious plants, including endemic native species and imported ones from other regions such as America, Africa, and Oceania.
Visiting Bach Thao Park, you can experience the rich and diverse vegetation, including canopy, banyan, palm, tropical orchid, etc. Thanks to its abundant plant composition, apart from being a relaxing zone, it is also a worthy stopping point for botany lovers and researchers to observe and study many rare species.
To local people, Hanoi Botanical Garden serves as one among few rare green spaces which greatly contributes to the improvement of the living environment in the city. Stepping inside the park, all noise and dust of vehicles and industrial activities vanish and are replaced by the comfort and tranquility from the pure breeze and singing birds.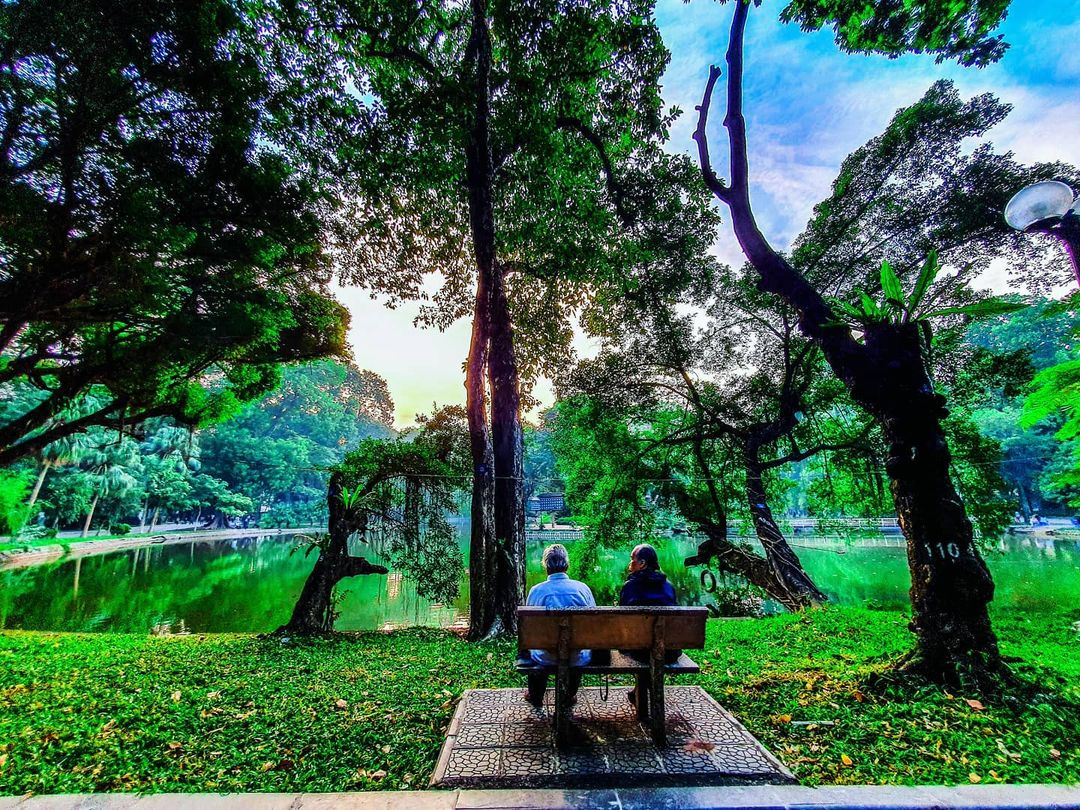 Photo: @thaiyen
What to do
Visitors come to Bach Thao Park not just for a quick take of nature, but also for unique people watching opportunity. The garden is a favourite place for locals exercising. Walking around the area, you can spot elderly people jogging, couple cycling and running in the early morning or late afternoon.
During weekends, many families and groups of friends choose this place as a camping site for picnics right at the heart of the city. With such a green background, Bach Thao is even a charming place for newlyweds to capture moments of happiness for their wedding photo shoots.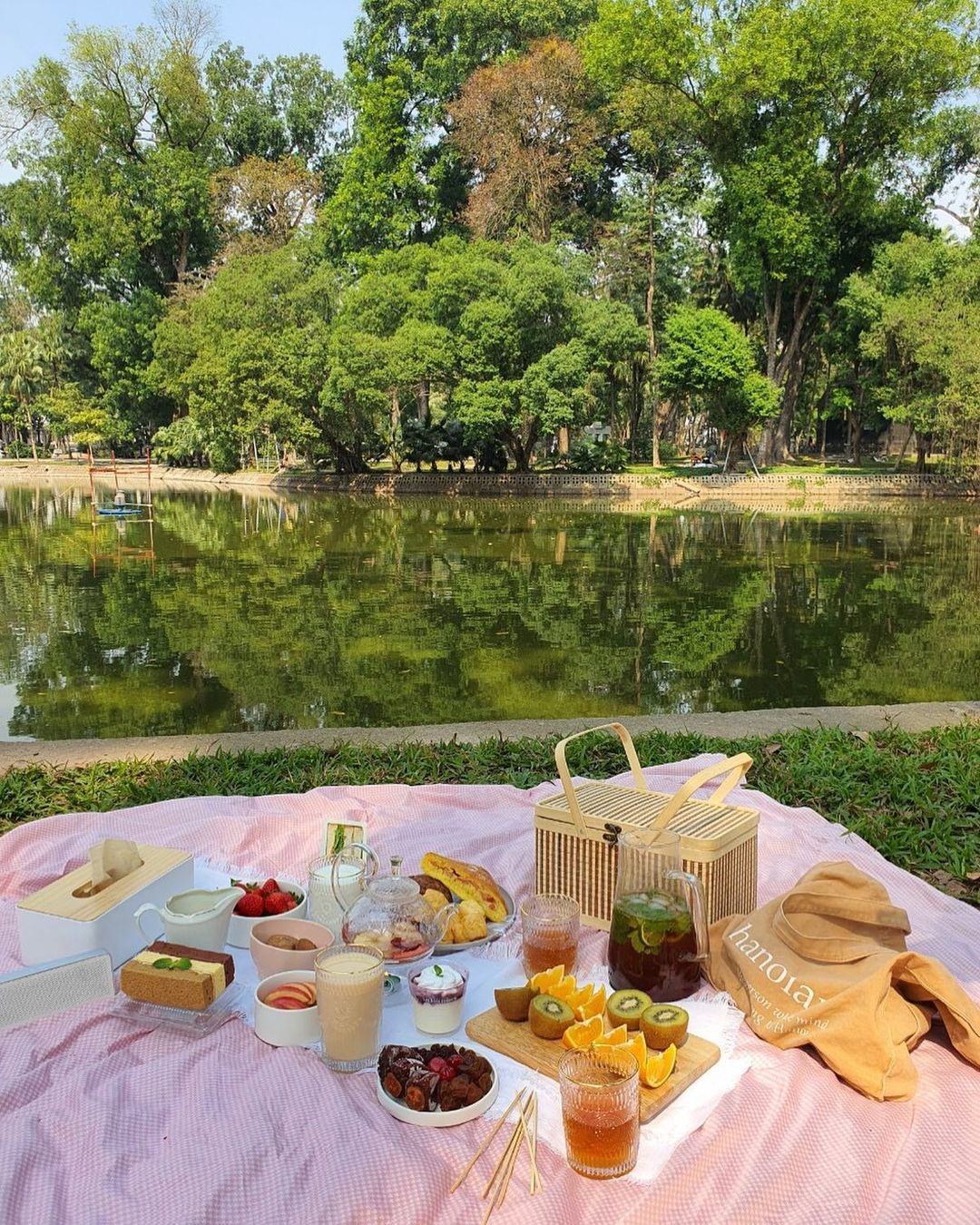 Photo: @abso.f.lutely
How to get there
From the city's Old Quarter, it only takes you nearly 10 minutes to get to Bach Thao Park by taxi or motorbike taxi. You can also take a walk from Hoang Hoa Tham street to visit other nearby attractions, or wander along Phan Dinh Phung street to enjoy the rejuvenating natural atmosphere.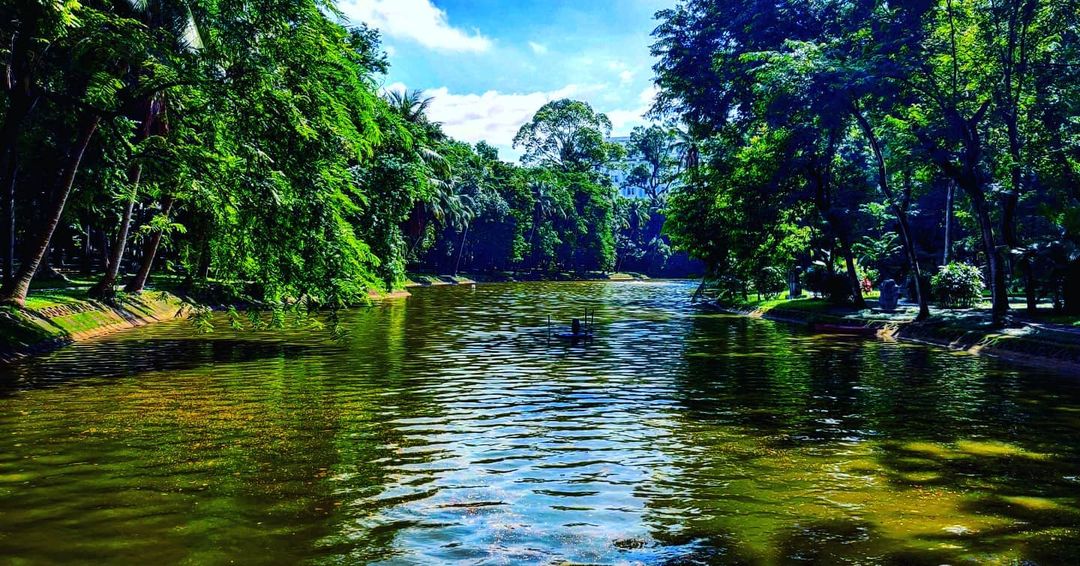 Photo: @phu.tc
The garden opens from 5:00 to 22:00 everyday to welcome all guests without any entrance fee. If you get there on your own vehicle, a small parking fee from VND 5,000 – VND 15,000 would be charged, depending on which vehicle you have.
When to go
Every time is the best time to come and enjoy fresh air and tranquility in Bach Thao Park. Coming here for a picnic at the weekend or in hot summer days may be a great idea!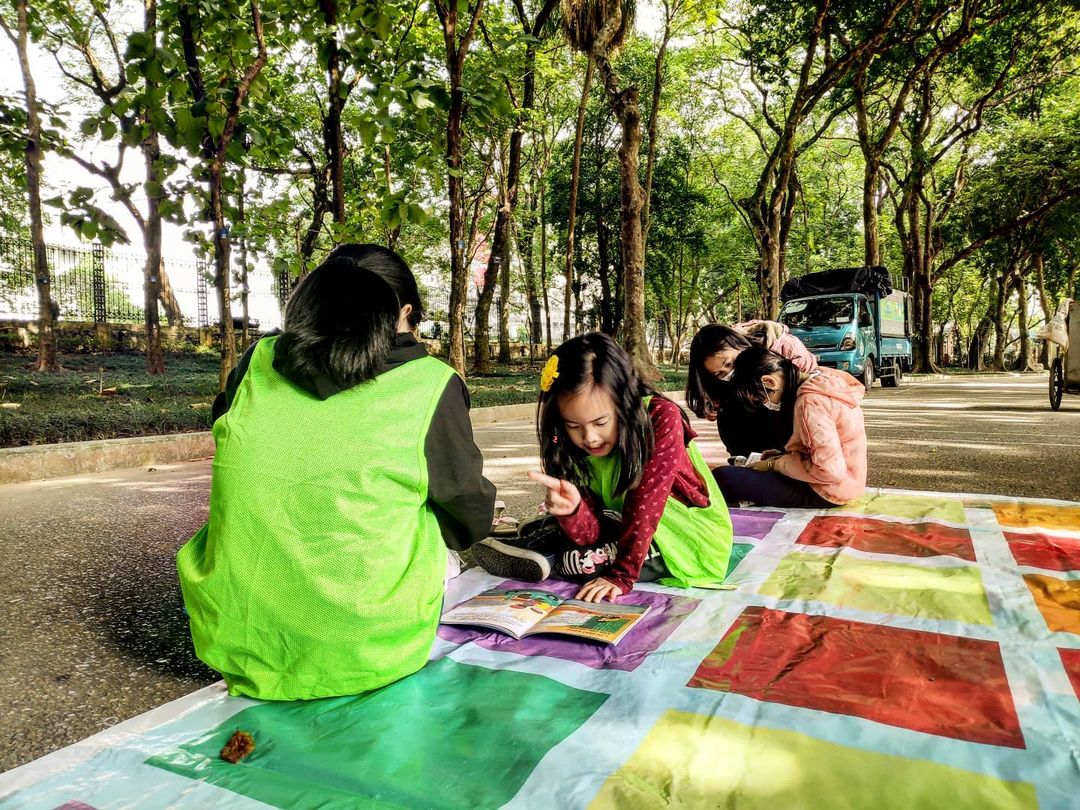 Photo: @trontronnnnn
How to get there
Located behind Ho Chi Minh Mausoleum and close by West Lake, it just takes one less than 5 minutes to visit the botanical garden from Sword Lake or Hanoi Old Quarter by taxi, and very few minutes to walk from West Lake.
If one wants to drive motorbike from Sword Lake to Back Thao Park, just remember to go along Hang Dao, Hang Ngang Street; then turn left at Hang Dau Street and keep straight along Quan Thanh Street; finally turn left and keep going on Hoang Hoa Tham Street till you see Bach Thao Park/ Hanoi Botanical Garden on the left hand side.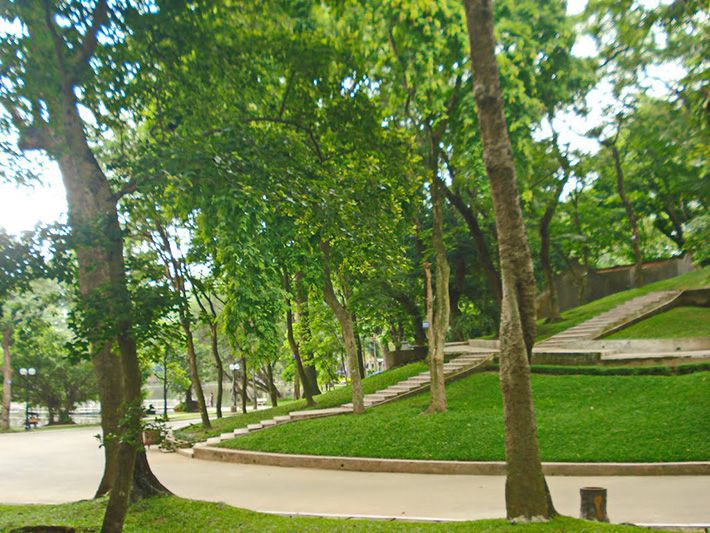 Photo by @ThienTran
Useful Information
Location: Vuon Bach Thao, Hanoi
Best for: Family
Entrance: Free
Hours: 9:00am - 5:00pm
Distance to city center: 1.4km (0.9 mi)
Conversations (0)
Join the conversation
Conversations
Join the conversation
ALL COMMENTS (0)
There are no comments. Add your comment to start the conversation.
read next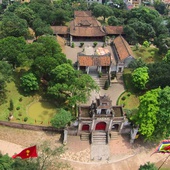 Being a cultural heritage, a testament to the creativity and technical skills of the old Vietnamese, Co Loa Citadel is definitely an ideal tourist destination that visitors cannot ignore when visiting Hanoi.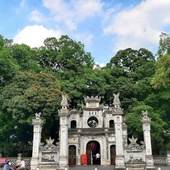 Located on Thanh Nien Street, Quan Thanh Ward, Ba Dinh District, Hanoi, Quan Thanh Temple is a Taoist temple and known as one of Hanoi's four sacred temples which were built to worship four protectors in four directions.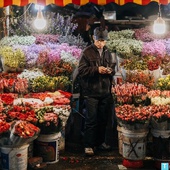 Without the normal hustle and bustle of normal markets, Quang Ba Flower Market is charming in its own way.