Pregnancy Guide For Vietnam Expats & Visitors
Whether you are travelling to Vietnam for a quick period of your pregnancy, or Vietnam is the place you see your whole pregnancy and childbirth happen, with this guide we hope to provide you with some tips and insights so as you can enjoy both the idea of having a baby and the joy of travelling, all together.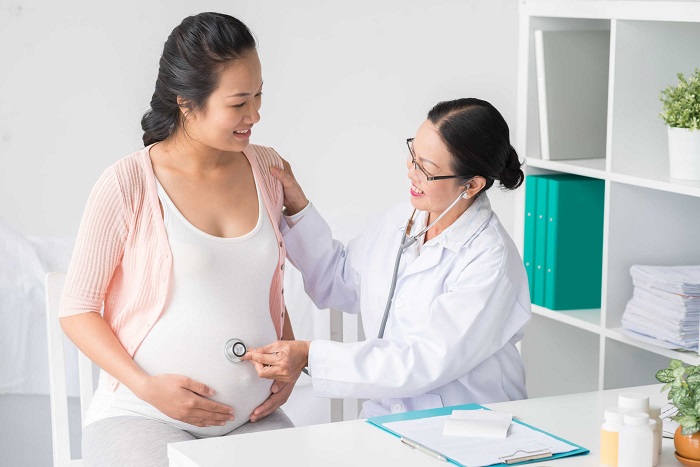 Photo : careplusvn.com
Something to first keep in mind
What a wonderful thing you are expecting a child! That will be the first sentence you will hear from your Vietnamese friends and even waitresses at a restaurant you happen to dine at. In Vietnam, both children and elderlies are highly regarded – you the pregnant mom and your future baby will receive a lot of attention, love and care from people you meet in Vietnam
For the first trimester or so, when you belly has not shown yet, it may be wise to let certain people know that you are pregnant to avoid unwanted problems. For example, there is no queue-up culture when you wait in line for a concert ticket, neither does the concept "personal space" exist, so protect yourself and stay away from the crowd.
Most of tours and attractions in Vietnam are safe for pregnant women to visit, since most of them do not involve high level of physical activities. Check with your physicians in advance of your trip, or one while you are in the country, what is acceptable and what is not.
In major cities such as Hanoi, Danang and Ho Chi Minh City, there are hospitals and clinics that are of high standard in case you need them. However, if you are travelling to the mountainous areas or countryside, there may not be any. Take a look at our recommended clinics for pregnant women below and check for relevant information about health care service in advance of your trip.
Whether you are preparing for your trip to Vietnam, or already in the country, this article is never too late to read. There are thousands of sources on travel information in Vietnam, yet with this article, Vietnam Online is dedicated to you – an expectant mom – who travel or live in the country. Advices are given based on both scientifically proven facts, famous guides (americanpregnancy.org and babycenter.com) and the widely shared tips among all Vietnamese women. Again, congratulations!
Conversations (0)
Join the conversation
Conversations
Join the conversation
ALL COMMENTS (0)
There are no comments. Add your comment to start the conversation.
read next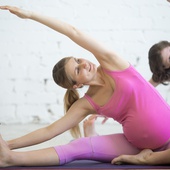 In Vietnam health and beauty services such as hair salon, make up or spas are almost an exclusive domain of women. Many Vietnamese women when pregnant crave for even more of these services.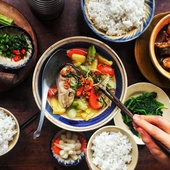 It is never an exaggeration to stress the importance of eating well, both when you travel and when you are pregnant – and now you are doing both at the same time! The general food guides for pregnancy may not necessarily match in this case: say you are often warned against cold cuts or soft cheese, which Vietnam barely has any.