Keeping Fit While Pregnant: Your How-To In Vietnam
In Vietnam health and beauty services such as hair salon, make up or spas are almost an exclusive domain of women. Many Vietnamese women when pregnant crave for even more of these services: some want to gain confidence in their appearance; others want to release their body and mind from the pregnancy and daily stress. Whether you are concerned much about your outer look or about health issues, read this article to adjust your plan while you are in Vietnam.
Photo : thegrapevyne.com
Gyms & Fitness
A moderate level of exercise should be ok or even beneficial when you are pregnant. Yoga is also great if your instructor is knowledgeable enough to show you how to modify the act according to pregnancy phases. However, you should avoid by all means sport or activities that involve high risks of falling or collision with other people or objects. If you come to a quality gym, you will receive advice and guidance as to what is safe and what is not. Below are some credible addresses for you to consider.
Hanoi
California Fitness & Yoga Center: 88 Lang Ha (024 32-484-888)
California center has 200 fitness and yoga classes led by domestic and overseas professional instructors. The center also has spa and a pool for members to use.
N-shape Fitness: 71 Nguyen Chi Thanh (024 62660495) and 14-16 Ham Long street (024 39449 920)
A favorite among many Hanoi expats, N-shape fitness is an international standard gym that has English speaking instructors and many fitness classes operating daily.
Star fitness Hanoi: 4th floor, Garden shopping mall, My Dinh (024 37875353)
Star Fitness is highly recommended among many expats and locals for its high quality of facility and training services.
Ho Chi Minh City
California Fitness & Yoga Center has 3 outlets in Ho Chi Minh City
District 1: 28-32 Le Lai (028 6291 5999)
District 4: 05 Nguyen Tat THanh (028 3826 0999)
District 5: Hung Vuong Plaza, 126 Hung Vuong (028 2222 0299)
Other addresses to consider:
District 2: NTFQ2 Urban Fitness – 34 Nguyen Dang Giai (028 37446672)
District 3: L'Apothiquaire Fitness Centre – 64A Truong Dinh (028 3932 5181)
District 7: Hollywood Fitness World - B12 - B14, Nguyen Huu Tho (028 6.2624.918)
District 10: Lan Anh Club – 291 Cach Mang Thang Tam – (028 3862 7144)
Spa and Massages
When it comes to hair dressing and other cosmetic related products, avoid using the low quality one since they may contain chemicals that can pose risk to both you and your pregnancy. If possible, avoid coloring, curling or straightening your hair in the first trimester and consult a doctor in later phases.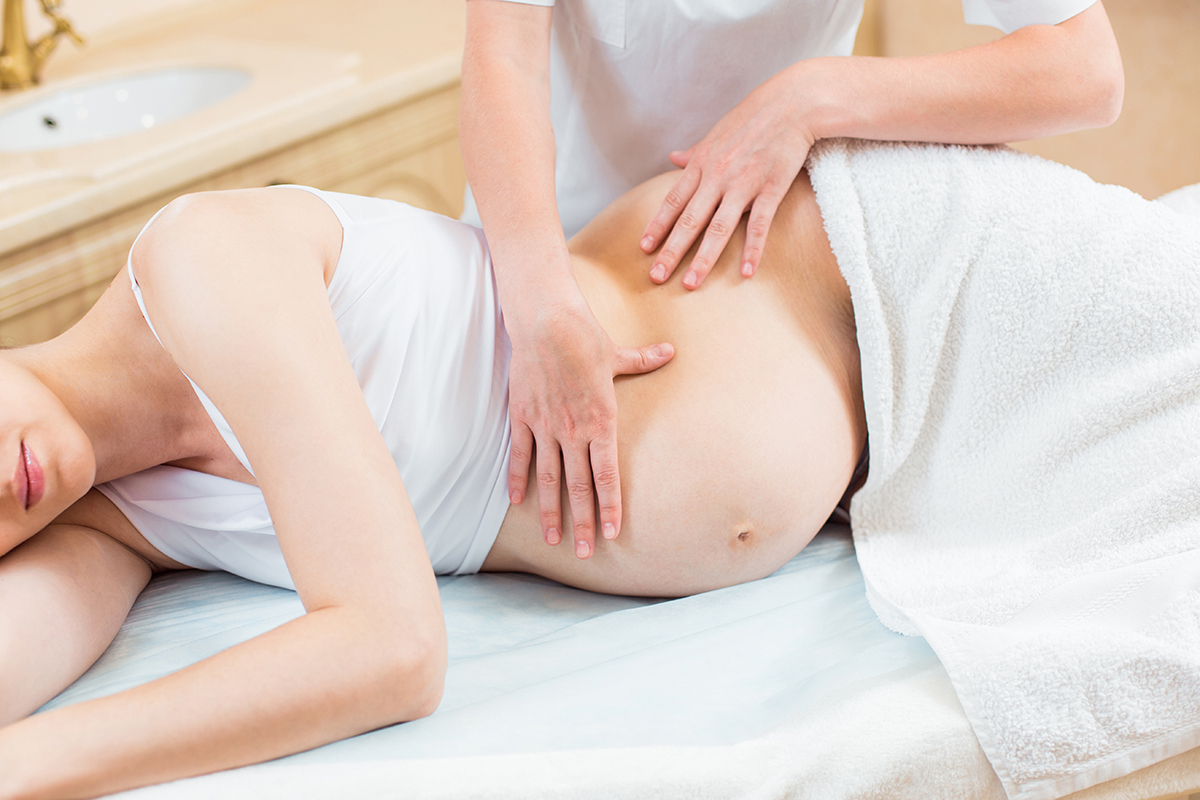 Photo : qqbaby.vn
Light massage would be fine, but no soaking in hot water – whatever kind it is – is recommended since it may raise your body temperature – which could lead to birth defect or premature births especially in your first three months of pregnancy.
Also, try to avoid applying acupuncture when you have a foot or body massage – certain points on your body if pressing hard, may lead to early labor or cramps. If possible, always go with a trusted therapist who has knowledge or experience about treating pregnant women.
Some addresses to consider:
Hanoi: Jade Spa and Clinic : 125 Thai Thinh, Dong Da District (0243 5622867)
Ho Chi Minh City: Nutrifort Fitness at 2B1 Chu Manh Trinh (District 1 - 0283825 8560) or 34 Nguyen Dang Giai (District 2 - 028 3744 6672). Advanced appointment is recommended.
Conversations (0)
Join the conversation
Conversations
Join the conversation
ALL COMMENTS (0)
There are no comments. Add your comment to start the conversation.
read next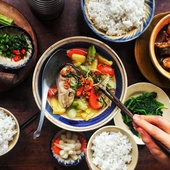 It is never an exaggeration to stress the importance of eating well, both when you travel and when you are pregnant – and now you are doing both at the same time! The general food guides for pregnancy may not necessarily match in this case: say you are often warned against cold cuts or soft cheese, which Vietnam barely has any.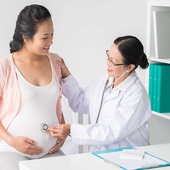 Whether you are travelling to Vietnam for a quick period of your pregnancy, or Vietnam is the place you see your whole pregnancy and childbirth happen, with this guide we hope to provide you with some tips and insights so as you can enjoy both the idea of having a baby and the joy of travelling, all together.