Orange
Vietnamese Oranges (Qua Cam)
Citrus fruits have a lot of nutrients, fiber and vitamins. Among all the citrus fruits, oranges, like the bright color of its name which reminds you of a hot summer day, rich in vitamin C and is a great solution for enhancing immunity, chasing the humidity away and cooling your body down. This refreshing and juicy fruit is also very familiar in Vietnamese culture and is a famous fruit icon, loved by tourists if they have a chance to try this sweet and sour Vietnamese fruit.
Referring to the juiciest Vietnamese oranges, people will immediately think of names such as:
Cam Canh
This fruit is yellow in color and looks a bit like tangerines. The shell is thin and exposes a light fragrant. On Tet holiday, Cam Canh is considered a precious gift to give away, or to display on a tray of five fruits, so the price is very high.
Cam Sanh
This Ha Giang's orange has a thick, green skin that turns to yellow when ripe, and the fruit is round. This orange variety has a mild aroma, sweetness and a hint of sourness, but it is very delicious.
Cam Cao Phong
This type of oranges has a thin, sticky peel, very few seeds. It has a light flavor, and is especially and not as sweet as other oranges.
Cam Vinh
The characteristic of Vinh orange is that the skin is very thin, the insides are light yellow, when eaten, the fruit has a sweet and a slightly sour taste.
How to eat
To have a taste of this summer paradise fruit, first hold the orange in one hand, and puncture the peel with your fingernail. Try to poke near the top or bottom of the orange, not the body. This is because the orange peel around the body is thinner and clings to the flesh more tightly. The peel at the top of an orange is usually thicker and looser, so it will peel off easily.
The most reasonable time is to eat oranges in the morning to bring better effects, and you can use orange juice when playing sports, exercising. Oranges have a very high amount of sugar and acid, if you eat oranges on an empty stomach or right before eating, it can cause discomfort for your digestive system.
Where are oranges grown in Vietnam
Growing Orange is a form of farming and accounted for a significant part of Vietnam's agricultural economy. Orange gardens are planted in many regions of the country, but only a few areas have the best yield and quality, soils as well as climate conditions.
In particular, Cam Canh was originally grown in Canh village, Hoai Duc, Hanoi. Later, the tree was also popular in some other regions such as Bac Giang, Yen Bai, Hoa Binh. In addition, Cao Phong Town, Hoa Binh Province is a land famous for Cao Phong oranges. And last but not least, when speaking of Vinh oranges, many foreigners might think that these oranges are grown in Vinh city, but it is not the case. Cam Vinh is just a name, and Vinh oranges is located in the west of Nghe An province.
Benefits of oranges
Similar to other Vietnamese tropical fruits, oranges own a lot of valuable uses. These fruits are rich in luminoids, which are abundant in citrus fruits, so oranges protect the body from the risk of developing some types of cancer such as skin, lung, breast, stomach cancer. It also has a high content of vitamin C that can help protect body cells by neutralizing free radicals, slowing the aging process as well as being good for your eyes.
Food made from oranges
With the delicious, sweet and a hint of sour flavors from oranges, the chef can creatively process many craving yet exotic dishes that are famous for tourists: ranging from drinks such as smoothies, juices, cocktails or desserts like ice cream, jam, candy to sauce for savory dishes.
Conversations (0)
Join the conversation
Conversations
Join the conversation
ALL COMMENTS (0)
There are no comments. Add your comment to start the conversation.
read next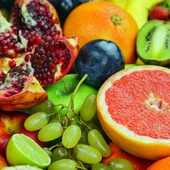 Being geographically located in the tropical zone, Vietnam is truly a heaven when it comes to fruits.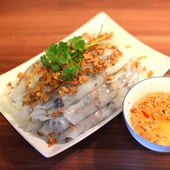 An overview to the different types of cake in Vietnam.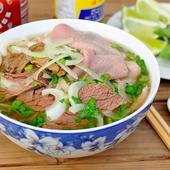 An introduction to Vietnamese noodles.