Top 5 Side Dishes to Serve with Xôi (Vietnamese Sticky Rice)
Xoi - Vietnamese glutinous rice dish - can be eaten with a savory dish such as chicken, braised pork or fried Chinese sausage. These "add-ons" can range from things as simple as sesame seeds or coconut pieces to as complicated dish as "cha com". Following are some of the most common "add-ons":
Muối Vừng (Salted Sesame Seeds)

Muoi vung - or salted sesame seeds - goes well with many types of xoi, especially those that do not involve oil in the making. The healthy fat in sesame seeds and peanut pieces are rich enough to complement the sticky starchy feel of most xoi. Muoi vung is great to combine with Xoi dau xanh (Xoi with mung bean) or Xoi lac (Xoi with peanut).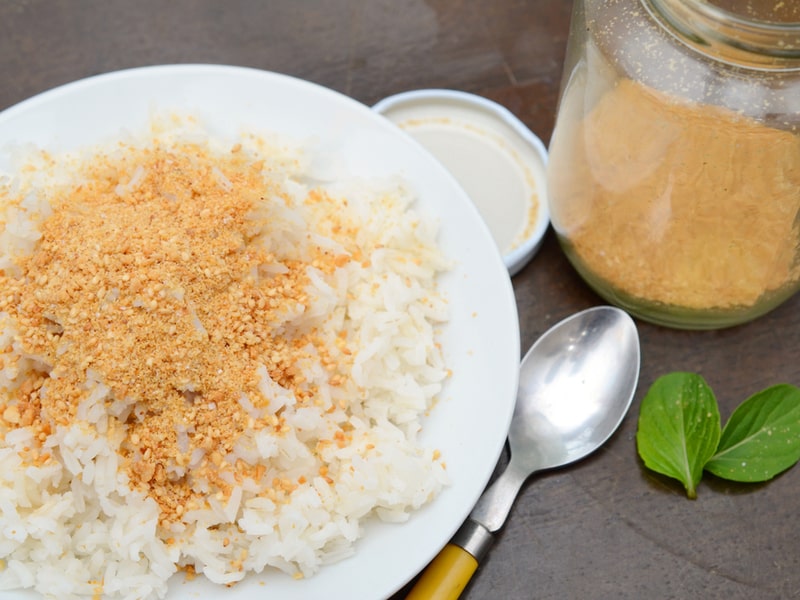 Muoi Vung complements well the plainest Xoi types.
Ruốc / Chà Bông (Salted Shredded Pork)
Ruoc/ Cha Bong or salted shredded meat (either pork or chicken) are also popular only after Muoi Vung. Not a choice for vegetarian, but Ruoc does not ring a meaty taste like the traditional dish that has pork or chicken. Ruoc is lighter in flavor and served well with "Xoi dau xanh" or "Xoi dau den" to balance the beany taste.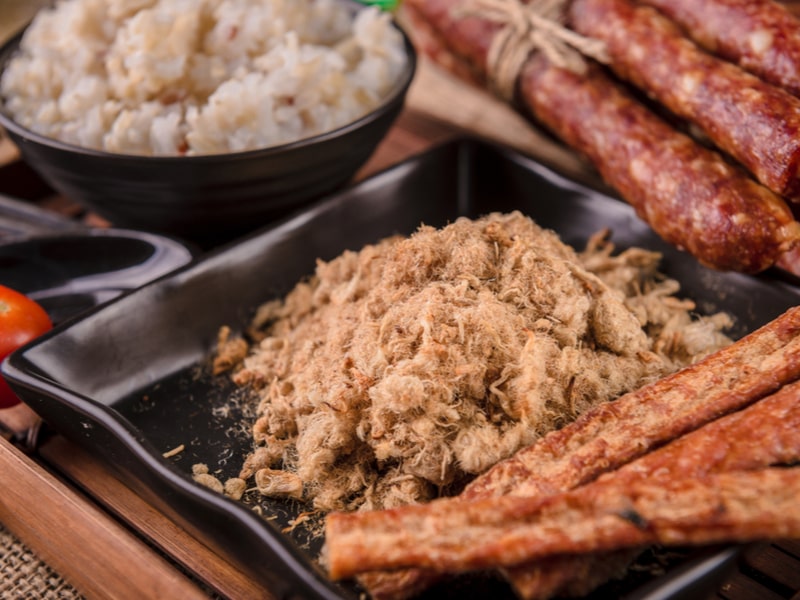 Ruoc is a popular topping in most Xoi types
Hành Phi (Fried Shredded Scallions)

Hành phi or fried shredded scallions are often found in Xoi xeo or Xoi ngo only. The fatty and crispy feel does not only contrast and thus makes one enjoy the dish non-stop but also adds new color to the glossy yellow xoi.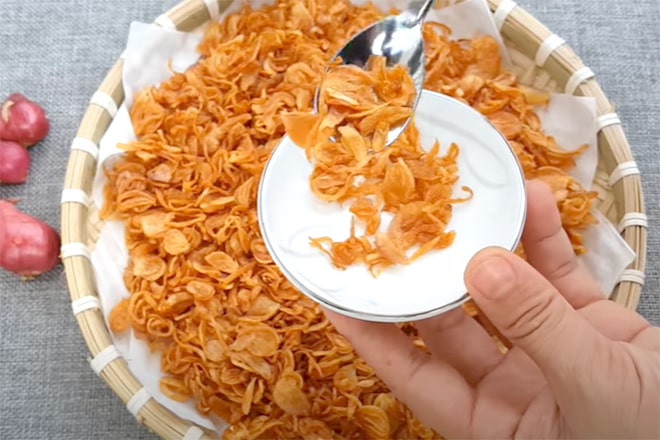 Hanh phi commonly found in Xoi xeo or Xoi ngo. Photo: yeutre.vn
Thịt Kho Tàu (Caramelized Pork and Eggs)
Braised caramelized pork is more popular seen in a traditional Vietnamese meal but many people enjoy it with plain Xoi. Thit kho tau is usually served with Xoi for lunch in a vendor with stools. Normally street vendors are not equipped with pot and pan so they will not be able to heat the meat.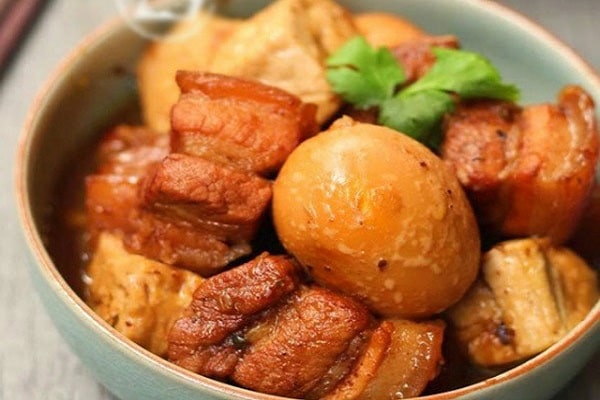 Braised Pork for plain white Xoi. Photo: daubepgiadinh.vn
Lạp Xưởng (Sausage)
Chinese red sausage is like no other sausage types in the world - sweet and rather strong in flavor. It comes in different shapes but most are thin and when served with Xoi, they are sliced into thin pieces. Like Thit kho, Lap Suon is more often seen with plain rice.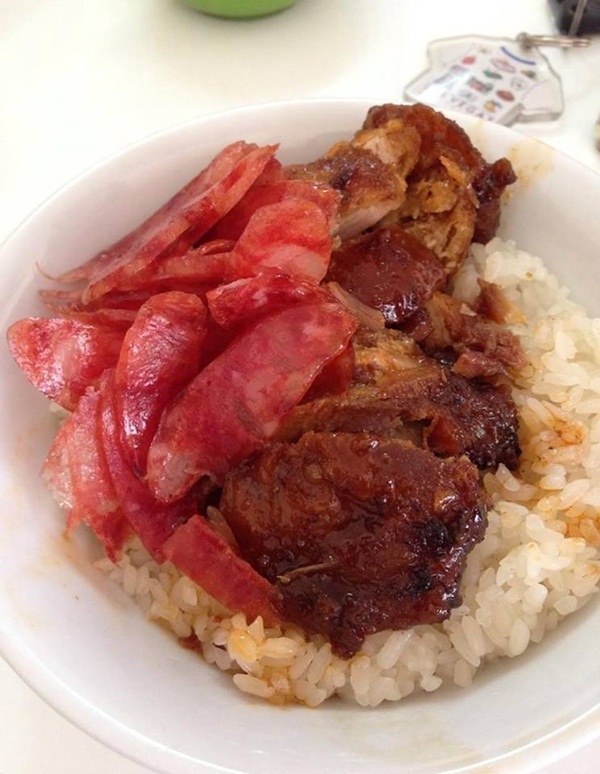 Lap Xuong - Chinese Sausage with white Xoi. Photo: thethaovanhoa.vn
Conversations (0)
Join the conversation
Conversations
Join the conversation
ALL COMMENTS (0)
There are no comments. Add your comment to start the conversation.
read next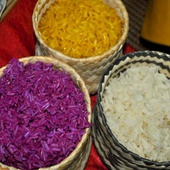 It will be a big miss if you come to Vietnam without trying "xoi".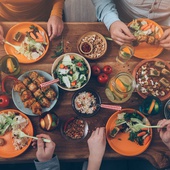 From cheap eats to gourmet gastronomy, Vietnam has it all.