Getting To Hanoi By Train - Schedule & Duration
Train from Ho Chi Minh City to Hanoi (North-bound)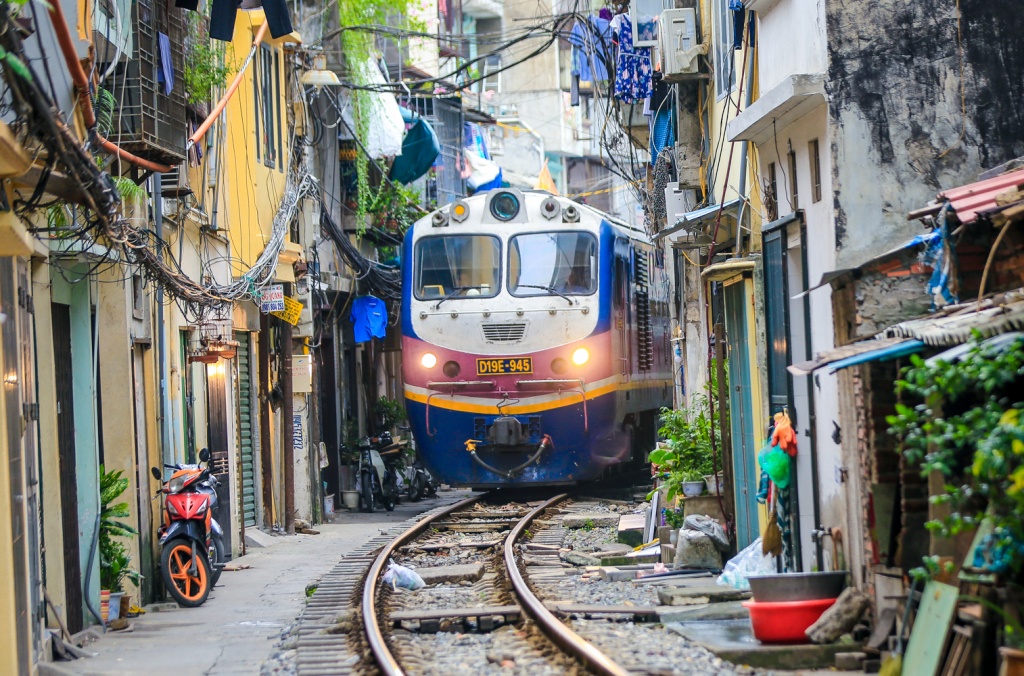 Photo : vietnamnet.vn
Length: 1726km
Travel time: 34 hrs
Train Schedule
| | | |
| --- | --- | --- |
| Train | Depart Ho Chi Minh City | Arrive Hanoi |
| SE2 | 9:55 PM | 8:35 AM (+2 days) |
| SE4 | 7:25 PM | 05:58 AM (+1 days) |
| SE6 | 8:40 AM | 8:47 PM (+1 days) |
| SE8 | 6:00 AM | 7:12 PM (+1 days) |
Train from Nha Trang to Hanoi  (North-bound)
Length: 1315km
Travel time: 27hrs
Train Schedule
| | | |
| --- | --- | --- |
| Train | Depart Nha Trang | Arrive Hanoi |
| SE2 | 5:37AM | 8:35 AM (+2 days) |
| SE4 | 3:12 AM | 05:58 AM (+1 days) |
| SE6 | 4:33 PM | 8:47 PM (+1 days) |
| SE8 | 2:20 PM | 7:12 PM (+1 days) |
Train from Danang to Hanoi  (North-bound)
Length: 791km
Travel time: 18hrs
Train Schedule
| | | |
| --- | --- | --- |
| Train | Depart Danang | Arrive Hanoi |
| SE2 | 4:00 PM | 8:35 AM (+1 day) |
| SE4 | 1:11 PM | 05:58 AM (+1 day) |
| SE6 | 3:28 AM | 8:47 PM |
| SE8 | 1:09 AM | 7:12 PM |
Train from Hue to Hanoi  (North-bound)
Length: 688km
Travel time: 15hrs
Train Schedule
| | | |
| --- | --- | --- |
| Train | Depart Hue | Arrive Hanoi |
| SE2 | 6:35 PM | 8:35 AM (+ 1 day) |
| SE4 | 4:10 PM | 05:58 AM (+1 day) |
| SE6 | 6:06 AM | 8:47 PM (+1 day) |
| SE8 | 3:48 AM | 7:12 PM (+1 day) |
Conversations (0)
Join the conversation
Conversations
Join the conversation
ALL COMMENTS (0)
There are no comments. Add your comment to start the conversation.
read next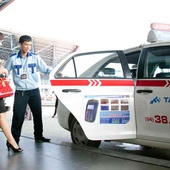 Hanoi is connected to the rest of Vietnam and the world by multiple means of transportation.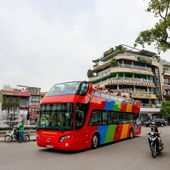 Most sights and accommodations are in Hoan Kiem District (downtown), centered around the picturesque Hoan Kiem Lake, and Ba Dinh, Dong Da or Hai Ba Trung districts. Most addresses include a district name. You'll want to plan your travels accordingly because getting from one district to another can be time-consuming. Within the downtown, you can easily walk from a spot to another.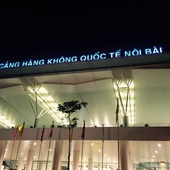 The main airport that serves Hanoi and many surrounding Northern provinces is Noi Bai International Airport (HAN).