Hanoi Airport (HAN) - Noi Bai International Airport
The main airport that serves Hanoi and many surrounding Northern provinces is Noi Bai International Airport (HAN).
The main airport that serves Hanoi and many surrounding Northern provinces is Noi Bai International Airport (HAN). The airport is located about 30km from city center, in the middle of a rice paddy field suburban area that once belonged to Vinh Phuc province.
Location
Noi Bai is located 30kmnorth of Hanoi City Center. Travel time between Hanoi Old Quarter and Noi Bai Airport is about 1 hour or 45 minutes without traffic. For driving, you can reach the airport via Nhat Tan bridge or Thang Long bridge.
Terminals
Terminal 1 (the old airport): the old airport is now used for domestic flight only. It is connected with E Hall which is a freshly built terminal at the airport.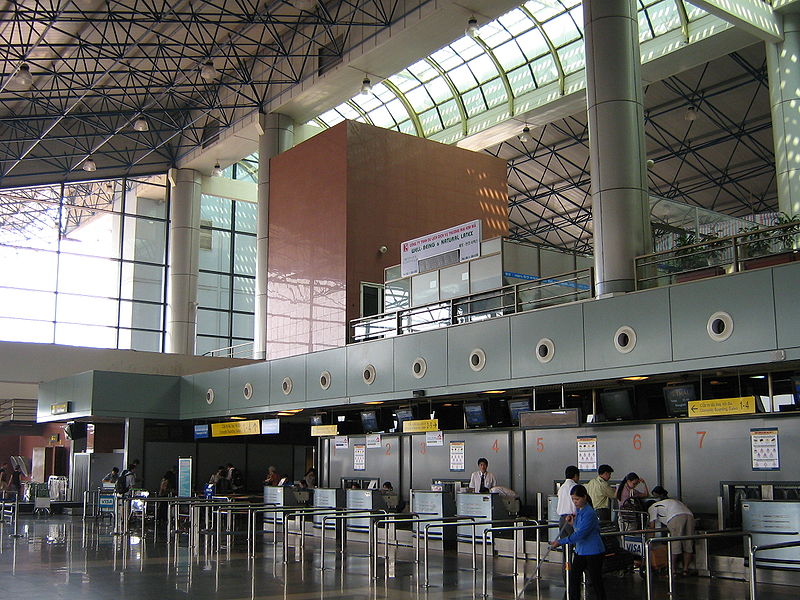 Check-in Area at Domestic Terminal
E Hall (for all domestic flight): The first floor of the hall is arrival lobby. You can find currency exchange booths, airport taxi services and information booths on this floor.
The second floor has departure gates and check-in areas for domestic flights. Boarding gates from 2-5 is on the far left of the airport and boarding gates from 6-10 is on the far right. In the middle and near the elevator is the border police control door. The custom declaration form has been abandoned for all outbound travellers as of September 2010.
The airport top floor has several restaurants and bars that serve breakfasts, lunches and dinners. The food is decent and inexpensive but do not expect an international selection.
Terminal 2 (new airport - international flight):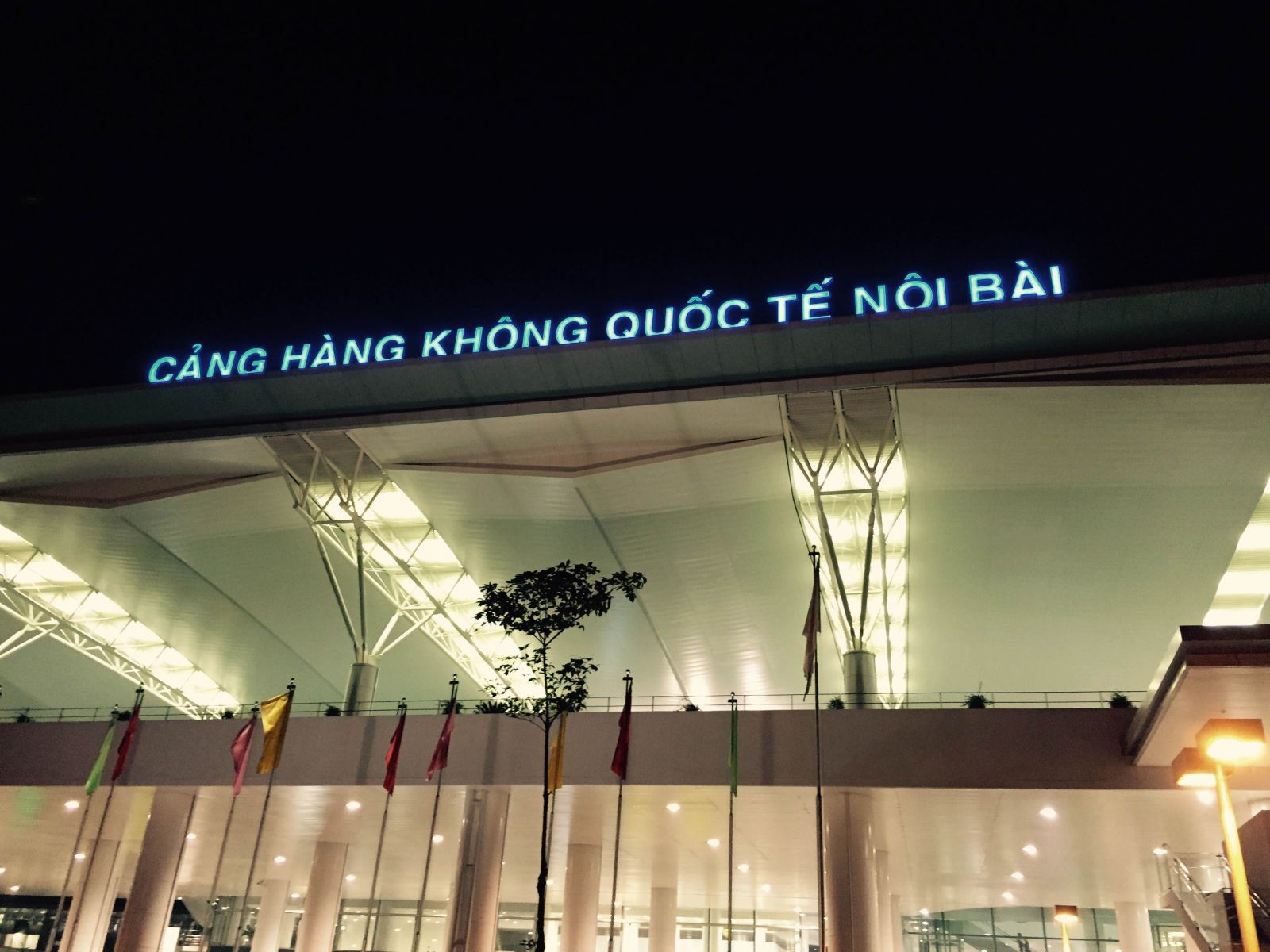 International Terminal at Noi Bai Airport
The T2 Hall was brought into use in early 2015 and serves all international routes. There are a total of 4 levels: first level being arrival hall, third level being departure hall and the second and fourth level hosting a number of food vendors. As you step down from an international flight, you will be passing through immigration office first - this is where you pick up your visa on arrival. If you already have a visa you can go straight to Customs, have your passport scanned and go to collect your baggage.
ATMs: There are a number of ATMs and currency exchange booth located on the first level of terminal 2. You can spot them easily near the entrance of the airport
From Noi Bai Airport to city center
Taxis are well regulated as you step out of the airport. The fixed rate from the airport to city center is VND 345,000 (about US$16) and you can request for a drop-off at your hotel. The reverse route is 220,000 ($10).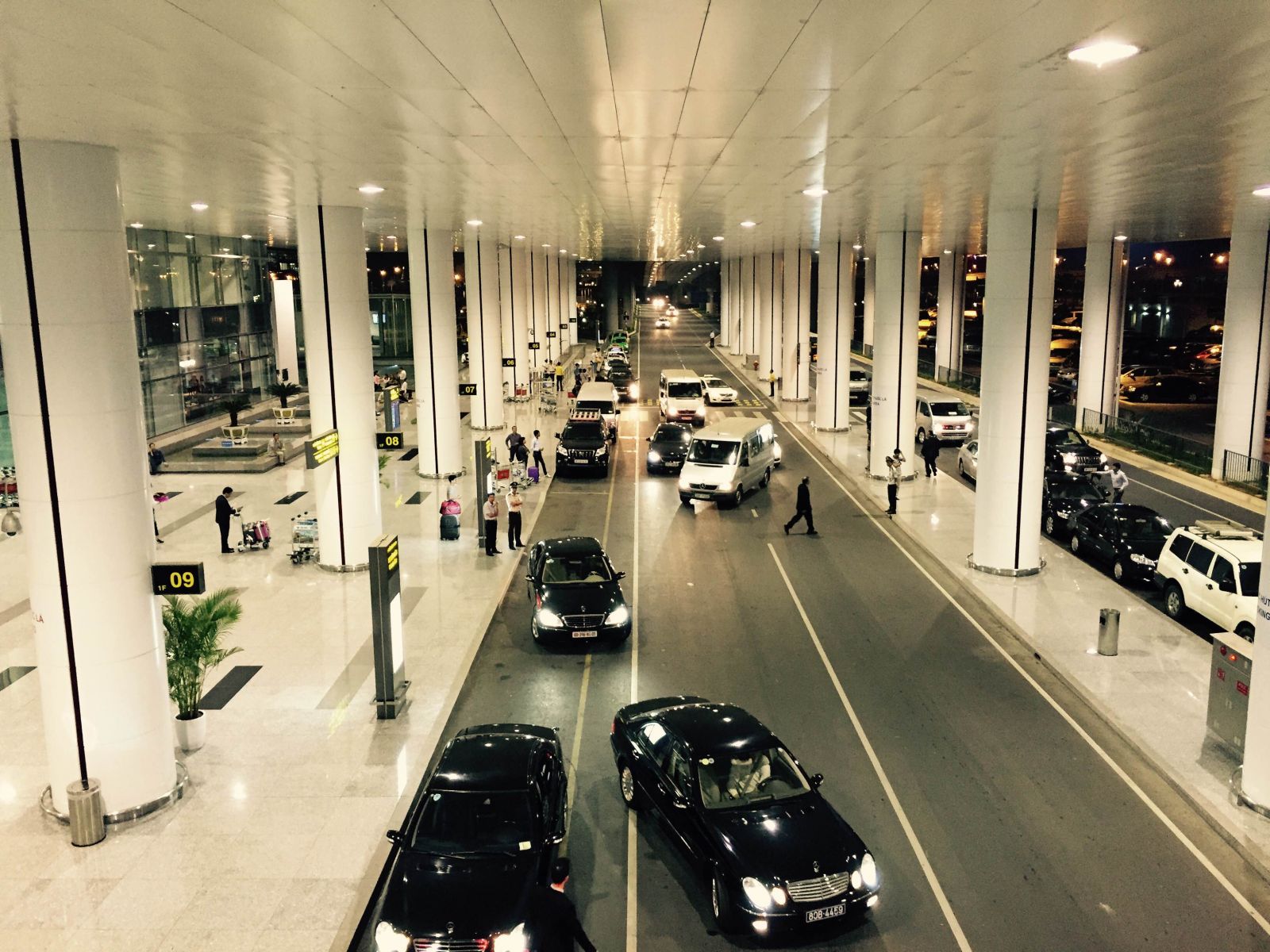 Pick up area at Noi Bai Airport 
Vietnam Airlines has a minibus crew waiting to the far left as you leave the airport. This convenient service will drop you off at the company's office at 2 Quang Trung street, about 1km away from Hanoi Old Quarter. Ticket price is $2 one way.
The cheapest, but not the best option, is local bus. Bus #7 runs every half hour from the airport and stop at Daewoo Hotel and from there you can catch #9 which run straight downtown to Sword Lake. The total ticket price is 40 cents.
Updates: From 1 May 2016, a direct bus line (Bus 86) will start operating hourly, connecting the airport with Hanoi Old Quarter and Hanoi Train station. Ticket cost $2. One way travel time is around 55 minutes from the airport to the train station.
Travelers' Reviews
Hanoi Airport (official name Noi Bai International Airport, IAIA code HAN) receives both compliments and criticism for the services it offers - it appears to be convenient and easy to navigate for many but lack of good restaurants and shopping opportunities on the other. Here is a summary of both objective observations and travellers' opinions about Noi Bai airport:
Goods:
Noi Bai Airport is rather small and thus, extremely easy to navigate. As you walk pass the customs area, you will not have any troubles finding the exit gate. Similar thing can be said for check-in and transfer: thanks to the airport's small size, passengers can easily walk from gate to gate and domestic terminal to international terminal within minutes. Take into account the fact that some major airports such as Toronto Pearson or Hong Kong international airport even have electric cars to send passengers to the right boarding gate on time!
It is extremely fast to collect the luggage since most flights to Hanoi have small capacity. If you travel from another country to Vietnam, you usually collect luggage with 3A or 3B baggage claim area (on the right and left of the customs area).
Customs are fast: you will not face much screening or fingerprinting like airports elsewhere in the world. Most customs officers are very friendly and welcoming. Make sure you keep your boarding pass (or part of it) for checking.
Trolleys are free: those from North America and some countries in the Europe are aware that their international airports often involve $2 or $3 in coin or credit card for trolley fee. In Vietnam, trolleys are free to take though it comes in rather small size.
Bads:
Lack of food choice: the restaurants are located on the arrival hall (first floor) and the fourth floor of the building. Food are overpriced, like most airport, but worse, there are not much to choose from. Do not expect the basic fast food chains like KFC and Starbucks. Instead, there are two cafes called Lucky and two smaller restaurants sitting in between. A bowl of Pho costs about 60,000 VND ($3), with quite a high quality. Coffees are also authentic - about $2 for a cappuccino.
Poor shopping experience: if you are familiar with the heaven of duty free found elsewhere in the world, Hanoi airport is definitely not the case. After checking in to the waiting lounge, the shops are often poorly equipped. You maybe able to find some basic brands for wine and cigarettes, dotted with clothing & apparels shop but do not wait to shop at the airport, really.
Lack of tourist information: the arrival hall has some visitor information stations but there are not free maps to take, neither is there a large variety of pamphlets and brochures about the city.
Conversations (0)
Join the conversation
Conversations
Join the conversation
ALL COMMENTS (0)
There are no comments. Add your comment to start the conversation.
read next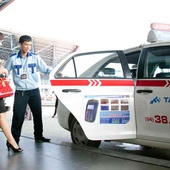 Hanoi is connected to the rest of Vietnam and the world by multiple means of transportation.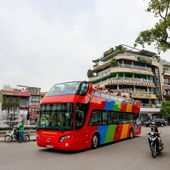 Most sights and accommodations are in Hoan Kiem District (downtown), centered around the picturesque Hoan Kiem Lake, and Ba Dinh, Dong Da or Hai Ba Trung districts. Most addresses include a district name. You'll want to plan your travels accordingly because getting from one district to another can be time-consuming. Within the downtown, you can easily walk from a spot to another.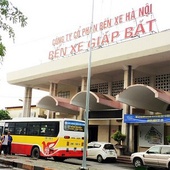 Hanoi is well-connected with other provinces throughout the country.