Vincom Mega Mall - Times City
Overview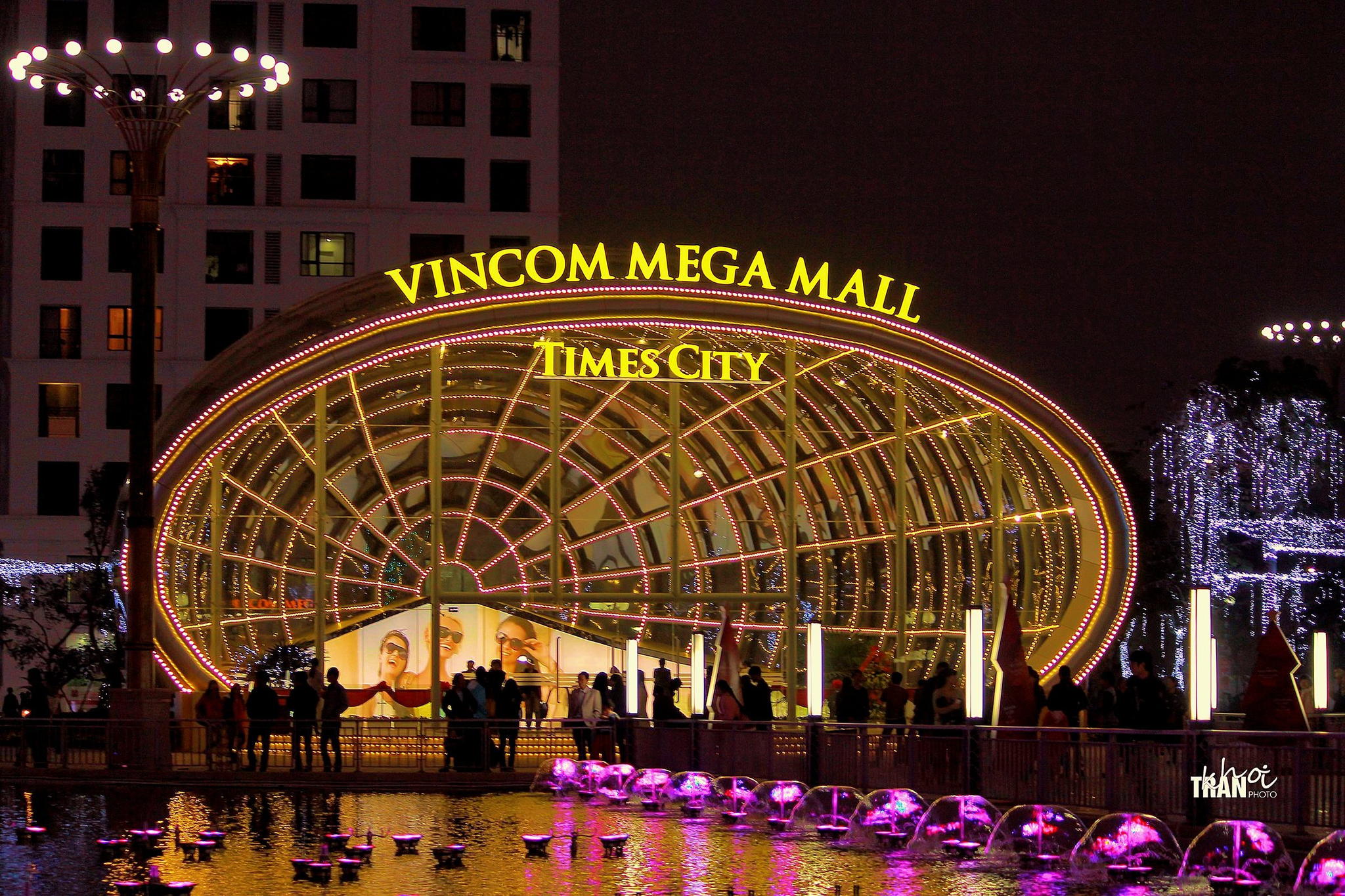 Photo by @Tran Khoi
Vincom Mega Mall Times City is the second largest underground shopping mall in Vietnam, having been nominated for the "best commercial center" award at the Asia Pacific Property Awards (APPA) in 2015. Owning a large scale with countless unique shopping, entertainment, dining points, this place is always in the top of the most attractive entertainment spots in Hanoi capital.
Shopping
Outside Times City shopping center from the archway in the central square are dozens of shopping stalls, large and small, arranged symmetrically with each other in an eye-catching design. Here, fashion booths, including watches, furniture, jewelry, cosmetics ... converging from many leading famous brands in the world can cost you hours, especially if you are a fan of shopping.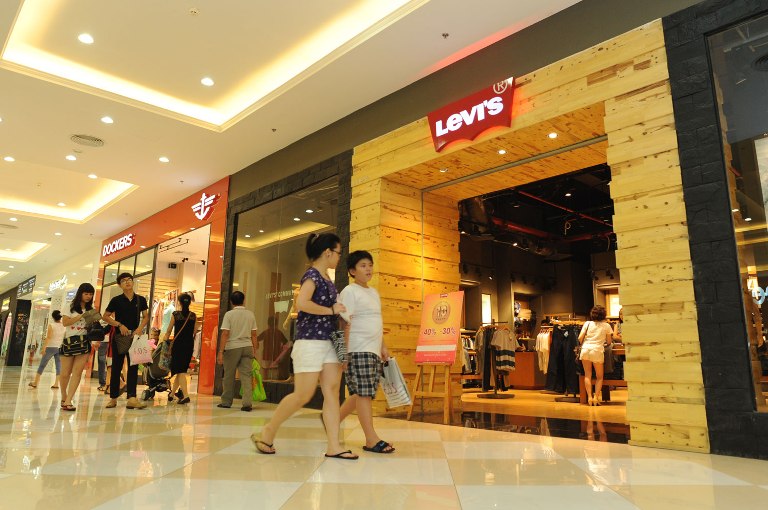 Photo : vnanet.vn
Vinmart: Vinmart Times City supermarket has a total area of more than 11,500 m2, dealing in more than 40,000 items of all different industries such as food, household appliances, cosmetics, toys ... In this context, items at Vinmart Times City with strict quality, are always the first choice of residents of 23 apartment buildings here and many households living around the area.
Real estate transaction center: In October 2018, Vingroup officially opened a real estate transaction center, right inside the Vincom Mega Mall shopping center (near the entrance from T10 building). If you are interested in the real estate projects of Vingroup, go to Times City real estate transaction center to get advice and support with the staff here at home buying and procedures selling.
Dining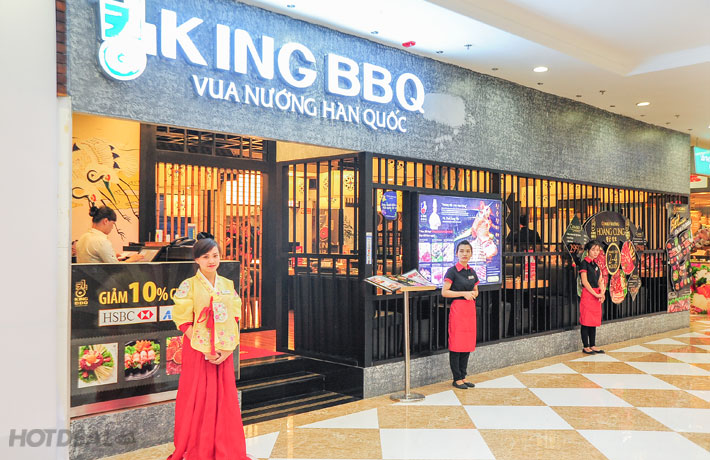 Photo : hotdeal.vn
Food court at Times City commercial center has nearly 100 restaurants, bringing culinary flavors of many famous cultures in the world such as Korea, Japan, Thailand, Italy. If you are a food lover, KFC, Lotteria, Alfresco Pizza with fried chicken, hamburger, pizza ... will be the ideal choice. Nevertheless, if you want to spend time with your relatives and friends to gather around the cozy barbecue stove, the King BBQ, King Deli, Thai Express, Kichi Kichi ... buffet stores will surely make you extremely satisfied.
Other amenities
Vinpearl Aquarium: Times City Aquarium is like a miniature ocean in the heart of Hanoi. Making a huge impression from the time of opening up to now, this destination has always been "hot" for the people of the capital as well as tourists. Times City Aquarium currently has more than 30,000 species of marine life from all over the world, living in the "sea tunnel" containing 3 million blocks of seawater.
Ticket price (vnd): 
Monday - Friday price for adult is 170,000; price for children is 100,000 
Saturday - Sunday price for adult is 1220,000; price for children is 150,000
VinKE educational entertainment area: This is a useful career-oriented playground to help children orient their future careers. At this place, students will discover and acquire knowledge about their favorite profession through pretending to be staff working in fire departments, hospitals, restaurants, companies. From there, they have the opportunity to make contact with many careers, choose their own goals and directions that are suitable for themselves.
CGV Cinema: movie theater, similar to other CGV complexes.
Information
Address: Basement B1 of 11 apartment buildings from T1 to T11, in Times City, 458 Minh Khai street, Hai Ba Trung district, Hanoi.
Opening hours: 9.30 - 22.00
Conversations (0)
Join the conversation
Conversations
Join the conversation
ALL COMMENTS (0)
There are no comments. Add your comment to start the conversation.
read next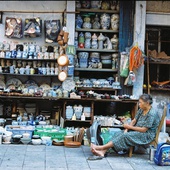 Shopping in Hanoi is not just about purchasing souvenirs - it can be a cultural experience.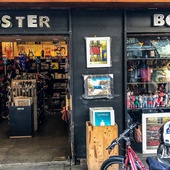 You are in Hanoi for the first time and being allured by its diverse range of goods that you don't know which ones are the essential you should buy? This article is going to make the complicated question become piece a cake!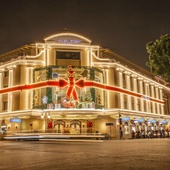 Located at Hanoi's center, looking over Hoan Kiem Lake, Trang Tien plaza has a shopping mall's prime location. Indeed, it has been recognized as one of the first luxury shopping centers across Vietnam.