Hanoi - What To Bring Home As Souvenirs
You are in Hanoi for the first time and being allured by its diverse range of goods that you don't know which ones are the essential you should buy? This article is going to make the complicated question become piece a cake!
If you think that Ho Chi Minh City is the only shopping heaven, think again. Hanoi has its unique charm when it comes to buying stuff - and by stuff - we mean strange unique things that cannot be found anywhere else. Below is a list of what we think visitors can take home with them, as a small piece of Hanoi.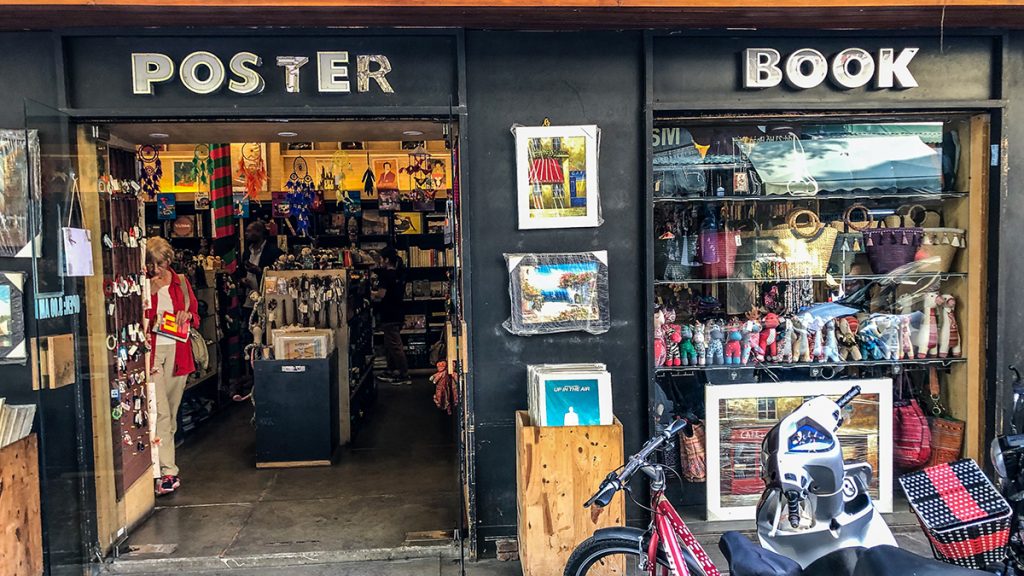 Photo: chaohanoi.com
Art work and print
Walking along Hanoi's Old Quarter ones should notice an abundant number of art shops selling paintings and pastel pieces. If you want to keep memory or want some evidence about your trip to Hanoi, don't hesitate to walk in and pick up one of Vietnamese propaganda posters or original artwork at a surprisingly low price varying between $2 and $30. If you are an art-holic who never satisfy with cheap artworks, upscale galleries around Hanoi are always open to you for spending several hundreds to thousands of your dollars.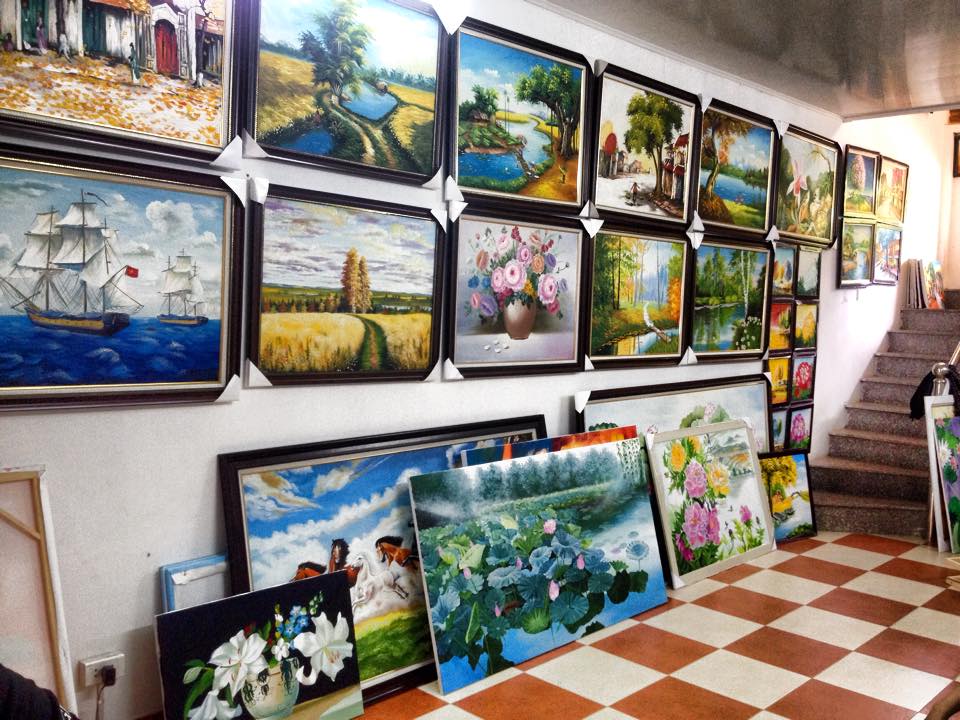 Photo: Internet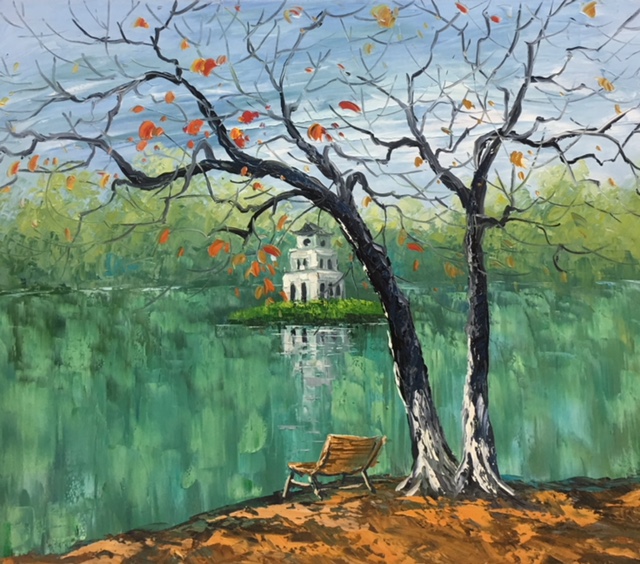 Photo: tranhsondau.com
Dried fruits
It would be a big mistake if tourists fail to taste dried spiced beef sold on Hang Giay Street and dried sweetened fruits or vegetables ("Ô Mai" and "Mứt") available on Hang Duong Street. Also, Hanoi is the only place you can see such delicious and authentic "Ô Mai" in Vietnam. This type of snack is very rich in term of species which ones may spend up to million and weeks to taste them all.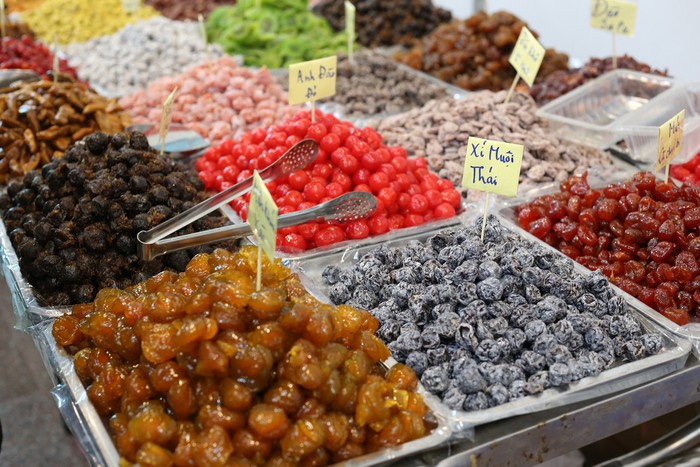 Photo: sayhi.vn
Wooden Puppet
If you have had chance to watch a show of water puppet, ones should have been mesmerized by special wooden puppet floating and acting vividly like real actors under the skillful hand of water puppet artist. If it is ones' wish to take one of those puppets to bring home, don't ever think of stealing one because there are many souvenir shops around the theater area selling reproductions of those puppets. Paying a price starting from $10, ones would possess a piece of sophisticated handmade wooden buffalo, a hero on horseback, cute dancing girls or a mighty dragon.
T-shirt and Silk products
Hanoi and its foods make you fall in love with this country so much and the only thing you want is shouting loudly "I love Vietnam"? You don't need to compete with all kind of transportation running on streets to contribute more noise to this peaceful city by that way because souvenir shops on Dinh Liet or Hang Gai Street are always available to you with their lavish collections of T-shirt printed with cute slogan like "I Love Hanoi"; "I Love Vietnam" or "I Love Pho" – with picture of hot steaming bow of Pho on; and also in many sizes and colors. Also, on the same streets, ones are advised to buy one of silk products like scarf, tie or clothe; or brocade like bags; hats and accessories.
Conversations (0)
Join the conversation
Conversations
Join the conversation
ALL COMMENTS (0)
There are no comments. Add your comment to start the conversation.
read next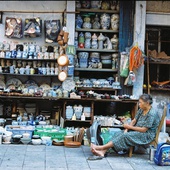 Shopping in Hanoi is not just about purchasing souvenirs - it can be a cultural experience.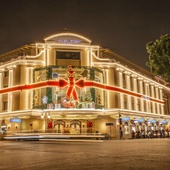 Located at Hanoi's center, looking over Hoan Kiem Lake, Trang Tien plaza has a shopping mall's prime location. Indeed, it has been recognized as one of the first luxury shopping centers across Vietnam.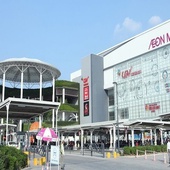 With an area of up to 120,000 m2, Aeon Mall Long Bien is airy and commodious with full functional facilities such as shopping, food, entertainment and sports training.