Pharmacies in Hanoi - Things To Know & The Best Place To Get Your Medicine
Pharmacies, called "nha thuoc" in Vietnamese, can be found on almost every square block of the city. Many medicines which require prescriptions in the U.S., including many antibiotics, can be purchased over-the-counter. Catching a cold or suffering from a high fever? These top five pharmacies in the city are suggested to first time travelers to the city or people who are simply looking for a qualified medicine retailer.
Pharmacity
Founded in November of 2011 by Chris Blank, an American pharmacist who has worked in Vietnam for many years, Pharmacity is one of the nation's first largest and modern medicine retailer chain stores. With a variety of branches crossing Vietnam, the pharmacy's goal is enhancing the quality of healthcare to each customer.
At present, Pharmacity operates a large number of branches in big cities like Hanoi, Ho Chi Minh City, Da Nang, Can Tho, to name a few.
With the business motto "Saving more – Life healthier", each pharmacist is trained with high skills, and is devoted to the mission of taking best care of patients in Vietnam. Some of the staffs are able to speak English.
The pharmacy provides a full range of Western and Oriental (traditional Chinese) medicine products. Supplements and skincare products are also available. 
Pharmacity in Hanoi Old Quarter
35 Hang Giay
10 Hang Da
41A Ly Quoc Su
Hotline
Opening hours
Glee Pharmacy
Setting their mission as "Dedication to the community's health", the newly opened Glee DS Pharmacy & Healthcare is designed to become Vietnam's top modern and standard medicine, beauty, healthcare and lifestyle retailer.
Glee currently has outlets in the more urban residential area such as Times City and Vinhomes Riverside. 
Address
Floor 7, Tower 1-01, Vinhomes Times City, 458 Minh Khai, Hai Ba Trung district
Almaz Shopping Arcade, Vinhomes Riverside, Long Bien
Phone
Opening hours
Mega3 Pharmacy
The pharmacy belongs to Hong River Pharmaceuticals Corporation, which is considered the first medicine market of Hanoi. Accompanied with consulting service support of physicians and pharmacists, the pharmacy is moving ahead as one of the more innovated retailer in drug business. Its model is aimed at raising patients' awareness as well as assisting buyers in using medicine efficiently and safely.
Being built on a large campus with contemporary infrastructure, along with drug preserving store meeting demands of international manufacturers, customers can feel at ease shopping here and seek for consults of qualified staffs. However, the downside is that very few of them can speak English.
Address
31 Lang Ha, Ba Dinh District
Phone
Opening hours
365 Pharmacy
The pharmacy is well-known for selling famous brands with most competitive price. Its mission is to bring maximum benefit in health care to customers by providing best products and services. It also provides optimal and qualified products with competitive price and suitable for customers.
Address
5 Truong Cong Giai, Dich Vong, Cau Giay District
Phone
Opening hours
Phuong Chinh Pharmacy
Considered one of the most prestigious and longstanding drug stores in Hanoi, the pharmacy is a heart dedication of three pharmacist generation, with the youngest one is CEO Nguyen Trung Dung.
Established since 1988, the pharmacy has two stores in Hanoi. With its mission "continuing the tradition of fathers" to take care of community's health, it is the success of transition from tradition to modern platform.
Products on display here have undergone an austere test, from history, safety level, experts consult to granted permission license of Ministry of Health.
Phuong Chinh is also the first drug store in Vietnam to have its own call center to provide guidance and responding to patient's questions.
Address
169 Mai Hắc Đế, Lê Đại Hành, Hai Bà Trưng district
Opening hours
Phone
Conversations (0)
Join the conversation
Conversations
Join the conversation
ALL COMMENTS (0)
There are no comments. Add your comment to start the conversation.
read next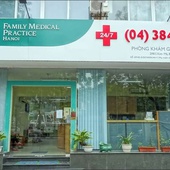 Family Medical Practice is one of the best clinics in Hanoi, with quality medical staff and "state-of-the-art" medical equipment.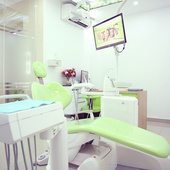 If there are two most noticeable changes in Hanoi over the last 15 years, it would be (1) the rise of gym studios (2) the incredible increase in quality dental clinics.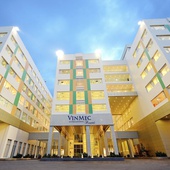 Although there is still room for improvement, Hanoi's health care system has seen drastic change in recent years with the emergence of international standard English speaking establishment.