Hanoi French Hospital
Just as anything can crop up as you travel, it is best to note down a few reliable medical addresses so you know where to head to in case of emergency.
Overview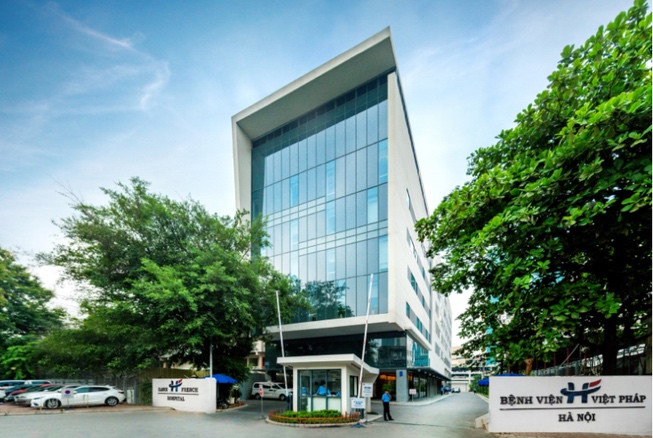 Hospital Entrance 
The Hanoi French Hospital has been in place since 1997, formerly the joint venture between an Australian company and Bach Mai Hospital. Since January 1st 2000, Eukaria S.A - a French company - has taken over the entire share of the Australian partner forming a sole French-Vietnamese joint-venture hospital with international standard in the North of Vietnam. In September 2000, this USD 26-million project became a 100% foreign invested hospital and was renamed "L'Hôpital Français De Hanoï".
With the new mission statement "to provide immediate standard quality healthcare at a affordable cost by qualified staff in a state-of-the-art acute care facility", the Management of L'Hôpital Français De Hanoï has been concentrating in developing new policies including an overall approach and more favorable pricing structure as well as products that bring the best benefits and value added to the clients.
The combination of the mixed medical team of L'Hôpital Français De Hanoï including French and Vietnamese doctors with intensive expertise together with the high technology facility provides the most proper diagnosis and best medical cares.
L'Hôpital Français De Hanoï is the address where Vietnamese can enjoy French medicine technology, and bring peace-of-mind to international travelers while enjoy their stays in Vietnam.
Specialties
Anesthesiology & Reanimation
Cardiology
Dentistry & Orthodontics
Dermatology & Venereology
ENT & Surgery of the FACE and NECK
Gastroenterology
Medical Imaging
General Medicine
Neuro Sugery
Neurology
Ophthalmology
Orthopaedics & Traumatology
Pediatrics
Pneumology & Allergology
Obstetrics & Gynaecology
Councelling & Psychiatry
Urology
Visceral Surgery
Hospital Map
Address: 1 Phuong Mai Road, Dong Da, Hanoi
Telephone:  : (0243) 577-1100
Appointment: Yes
Conversations (0)
Join the conversation
Conversations
Join the conversation
ALL COMMENTS (0)
There are no comments. Add your comment to start the conversation.
read next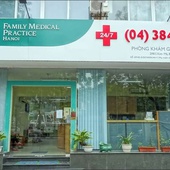 Family Medical Practice is one of the best clinics in Hanoi, with quality medical staff and "state-of-the-art" medical equipment.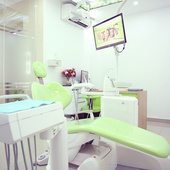 If there are two most noticeable changes in Hanoi over the last 15 years, it would be (1) the rise of gym studios (2) the incredible increase in quality dental clinics.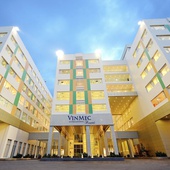 Although there is still room for improvement, Hanoi's health care system has seen drastic change in recent years with the emergence of international standard English speaking establishment.