7 Best Places in Hanoi For Thai Food
Harmony of flavors is the key principle behind every Thai treat. The land of Golden Temples boasts a superb cuisine where each dish is an impeccable balance of 4 flavors: sour, salty, sweet and spicy. Merely made from familiar ingredients but leaving an unforgettable impression on your taste buds, Thai food is deserved to be one of the top-rated cuisines in the world. Being a treasure trove of narrow streets filled with savory food and drinks, Hanoi not only offers stunning local dishes but also feast you on the most delicious Thai dishes in the country. Next time you're craving for Thai food, head to these joints and experience the best Hanoi has to offer.
Khrua Baan Thai
Recently emerging as a trendy attraction for Thai food in the Old Quarter, Khrua Baan Thai stays in tune with fusion cuisine style. Humbly located on Trieu Viet Vuong Street, the restaurant features a modern design concept inspired from Thai culture with a harmony blend of vivid color shades. In a neat space, Khrua Baan Thai feasts on a cluster of authentic Thai dishes with unique, delicious flavor hardly found anywhere else, from the casual street food to traditional Thai delicacies. Highlight of the menu includes Tomyum noodle with lobster and Thai spicy grilled ribs in different sizes. Thanks to its brilliant food and drinks, the restaurant earns numerous favorable reviews from Thai food junkies. The price here may be a little bit higher than the norms but delicious flavor is worth every penny you pay off. If you don't have time to travel to Thailand, this joint is a great alternative to enjoy stunning Pad Thai, Tomyum, etc without leaving Hanoi downtown.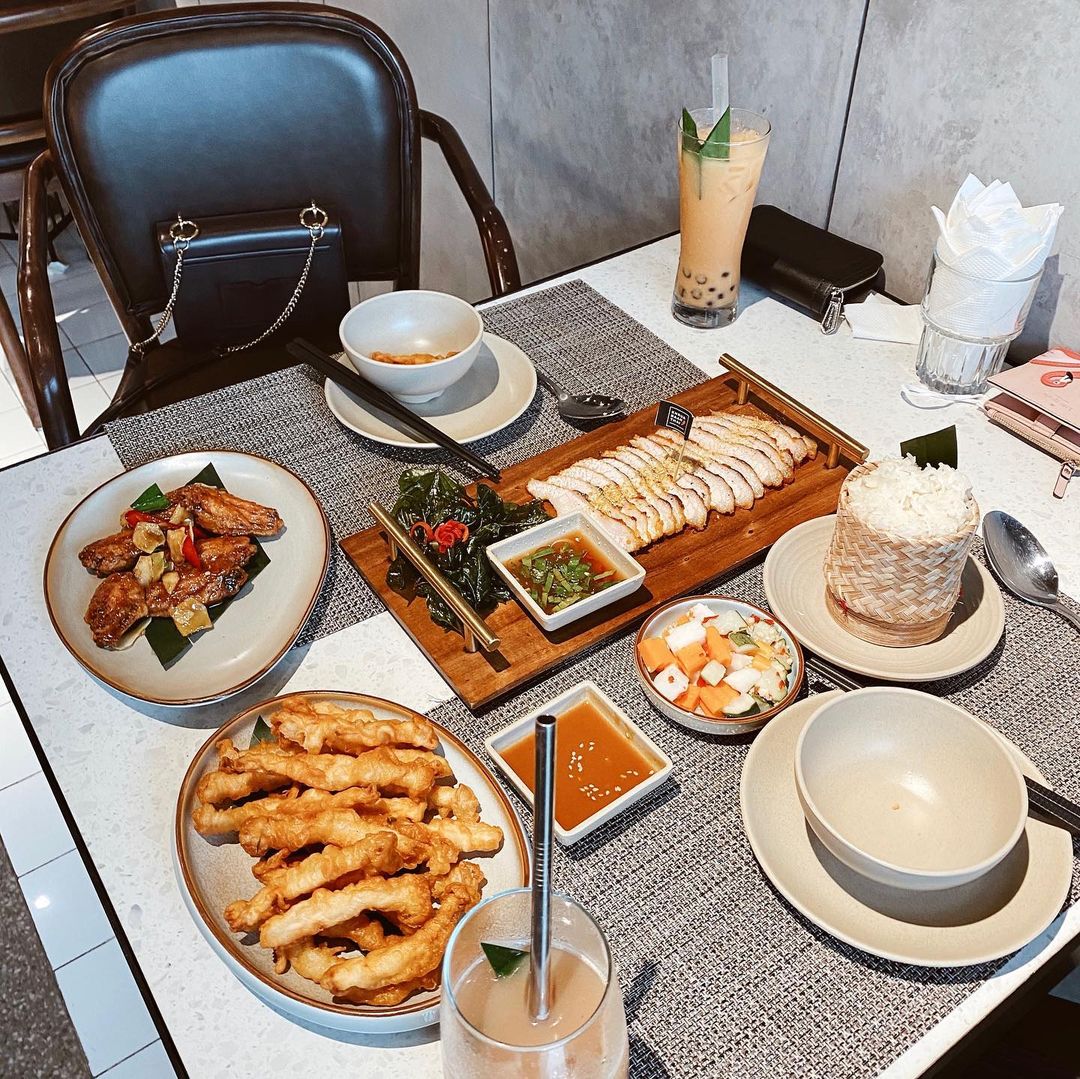 Photo: @kimki_wi
Address: 89 Trieu Viet Vuong, Hai Ba Trung, Hanoi / 358 Thai Ha, Dong Da, Hanoi
Opening hours: 11 AM - 11 PM
Price: 95,000 - 995,000 VND
Koh Yam - Thai Kitchen & Dessert
One of the most renowned places in Hanoi where Thai cuisine is served in standard Thai style. You can't try the best Thai dishes if you don't stop by Koh Yam restaurant. Nestle on Quang Trung Street, this restaurant stands out with contemporary design concepts, neat space with a capacity of about 50 guests. What sets Koh Yam apart from dozens of Thai restaurants downtown is its impressive menu with nearly 100 Thai dishes.
The flavor of food is a perfect blend of delicious and fresh ingredients and unique processing secrets that have created many impeccable dishes, listed as black tiger shrimp, cuttlefish, fish ball, etc. The charm of the restaurant lies on its special Koh Yam Thai hotpot with a mild sour taste, less spicy than normal, fits the common taste of customers from different countries. Thus far, Koh Yam also features Thai sets or Thai food combos to make it easier for diners when traveling. The enthusiastic and friendly staff serving the best dishes, Koh Yam Restaurant is an ideal place for dating, group meetings or family gatherings.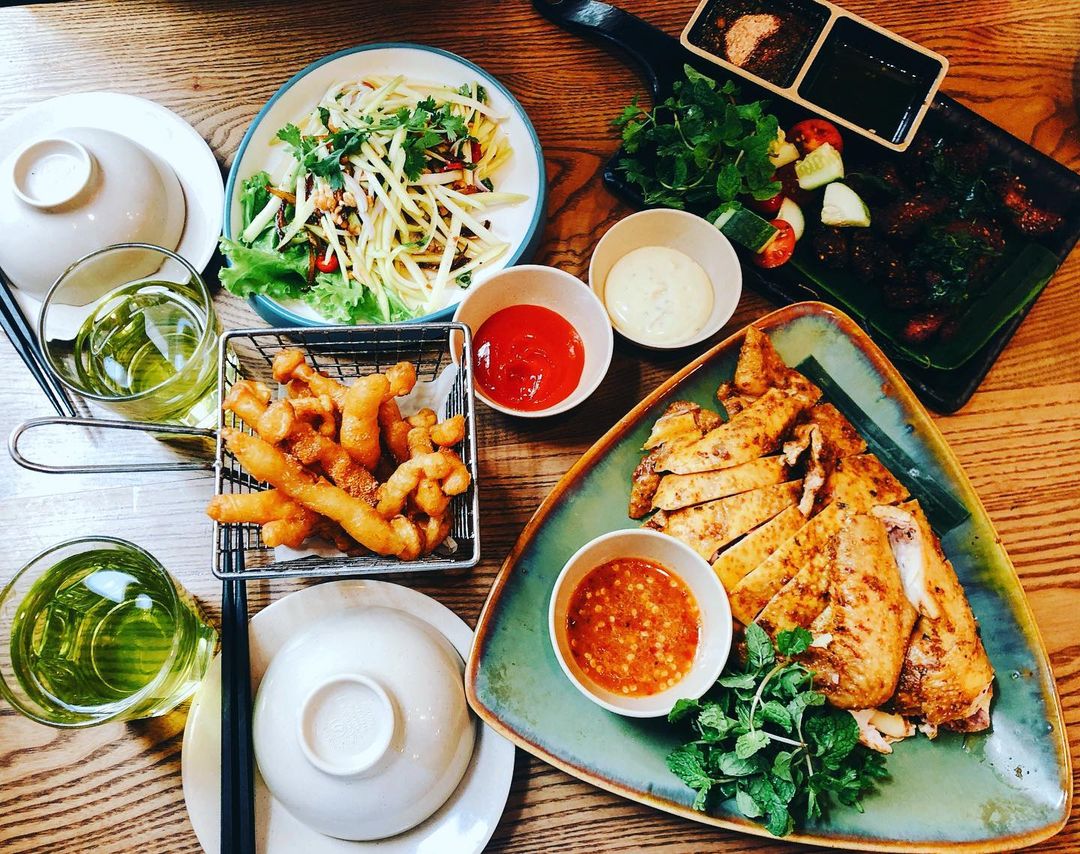 Photo: @dzung_chulie
Address: 34A Quang Trung Street, Hoan Kiem district, Hanoi
Opening hours: 9 AM - 11 PM
Price: 30,000 – 200,000 VND
Chai Talay
Chai Talay restaurant is undoubtedly one of the most well-regarded Thai restaurants in Hanoi with a myriad of positive feedbacks from customers. Famous for its iconic hotspot in Thai style, this Xa Dan street-based restaurant is designed with a luxury venue. The restaurant is famous for Tomyum with authentic taste. The hotpot's broth is made from lobsters, in addition to fragrant coconut milk, bringing an excellent sweet and sour flavor. It is served hot with fresh and crispy vegetables and herbs. This stunning hotpot boasts seafood flavor and brings salty and sweet taste for Tomyum. The spicy taste coming from chilli, sour taste from lemon and pineapple, and seafood's flavor create such a mouth-catching hotpot, which is abundant in Thai's flavor. In addition, the restaurant also offers some delicious Thai dishes such as savory Thai salad and mango sticky rice. The plus point comes from the superb service of the attentive staff. Food is served promptly to ensure every single customer has a perfect dining out experience. For all of these, it is really worth a try for those looking for the best hotpot restaurants in Hanoi.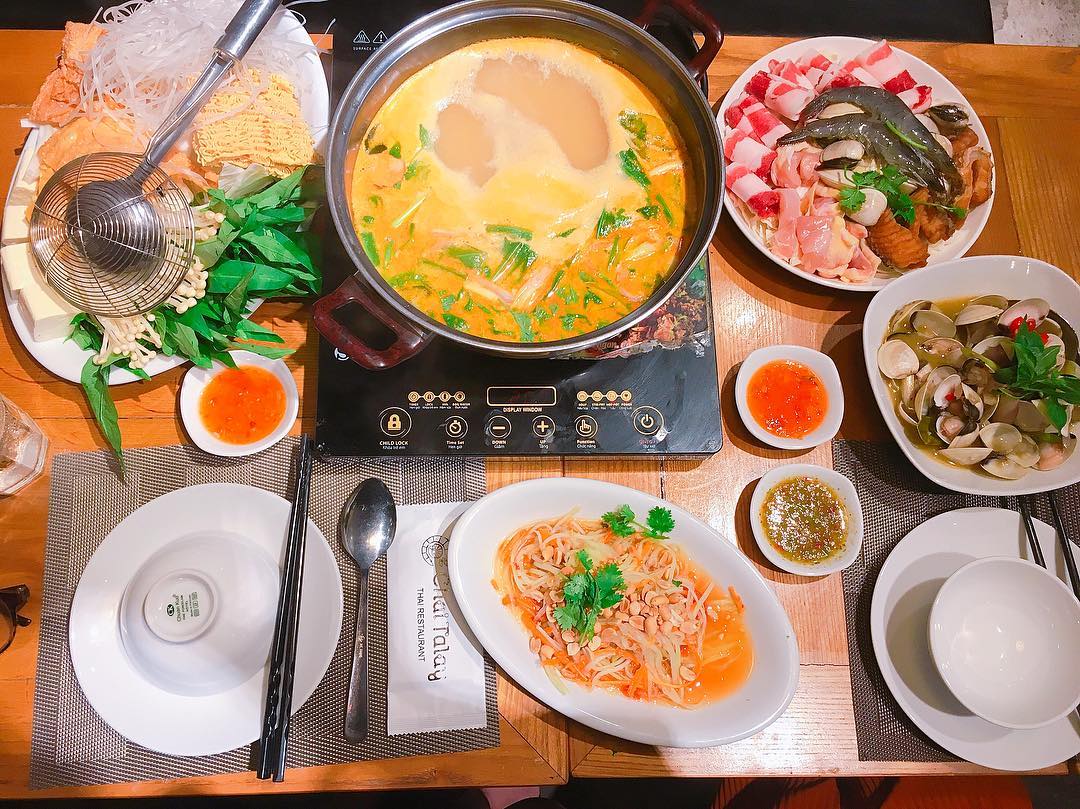 Photo: @minhangg1407
Address: 474 Xa Dan street, Dong Da District, Hanoi
Opening hours: 10 AM - 2:30 PM; 5:00 PM - 10:30 PM
Price: 99,000 – 300,000 VND
Sawasdee
Opening for almost 25 years, Sawasdee finds its place as one of the first Thai restaurants in Hanoi, highly recommended by both residents and travelers. This long-standing restaurant is eye-catching with luxury architecture and traditional Thai features. Being a complete "Thai" miniature in the heart of Hanoi, Sawasdee has become a familiar and close hot stop for any Thai food lovers in the city. Both exterior and interior venues are exquisitely decorated with items that imitate the sacred gods of the Thai people, giving a traditional vibe in the air. Every delicacy here is a blend of sophistication between herbs, spices, and fresh food with a unique processing style. Besides Thai food, the restaurant also has a separate Vietnamese menu for customers to choose from. Thai traditional dishes are very tasty, delicious, not only have their own hot and spicy flavor but also subtle and harmonious.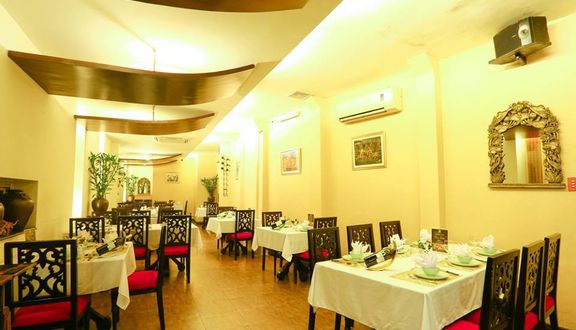 Photo: foody.vn
Address: 52A Ly Thuong Kiet street, Hoan Kiem District, Hanoi
Opening hours: 10:00AM - 2:00 PM; 5:00PM - 11:00 PM
Price: 80,000 -165,000 VND
Thai Village
A diverse menu of scrumptious Thai dishes and cozy venue works to demonstrate the excellent quality that is preserved throughout the Thai Village chain. Founded in 1991 with the first restaurant in Singapore, this brand has grown steadily to become the standard for exquisite Thai-Teochew cuisine in Southeastern Asia. The architecture of Thai Village features Asian style of design in every corner. This restaurant features a modern cuisine ambiance with a sophisticated and tranquil atmosphere in the capital city of Hanoi. Mentioned to its dishes, Thai Village is one of a few restaurants that is well-known for abalone and shark fin at high quality level, as well as other authentic Thai dishes with impeccable flavors and exquisite presentation. Its focus on delivering an exceptional dining experience has won several awards in Asia.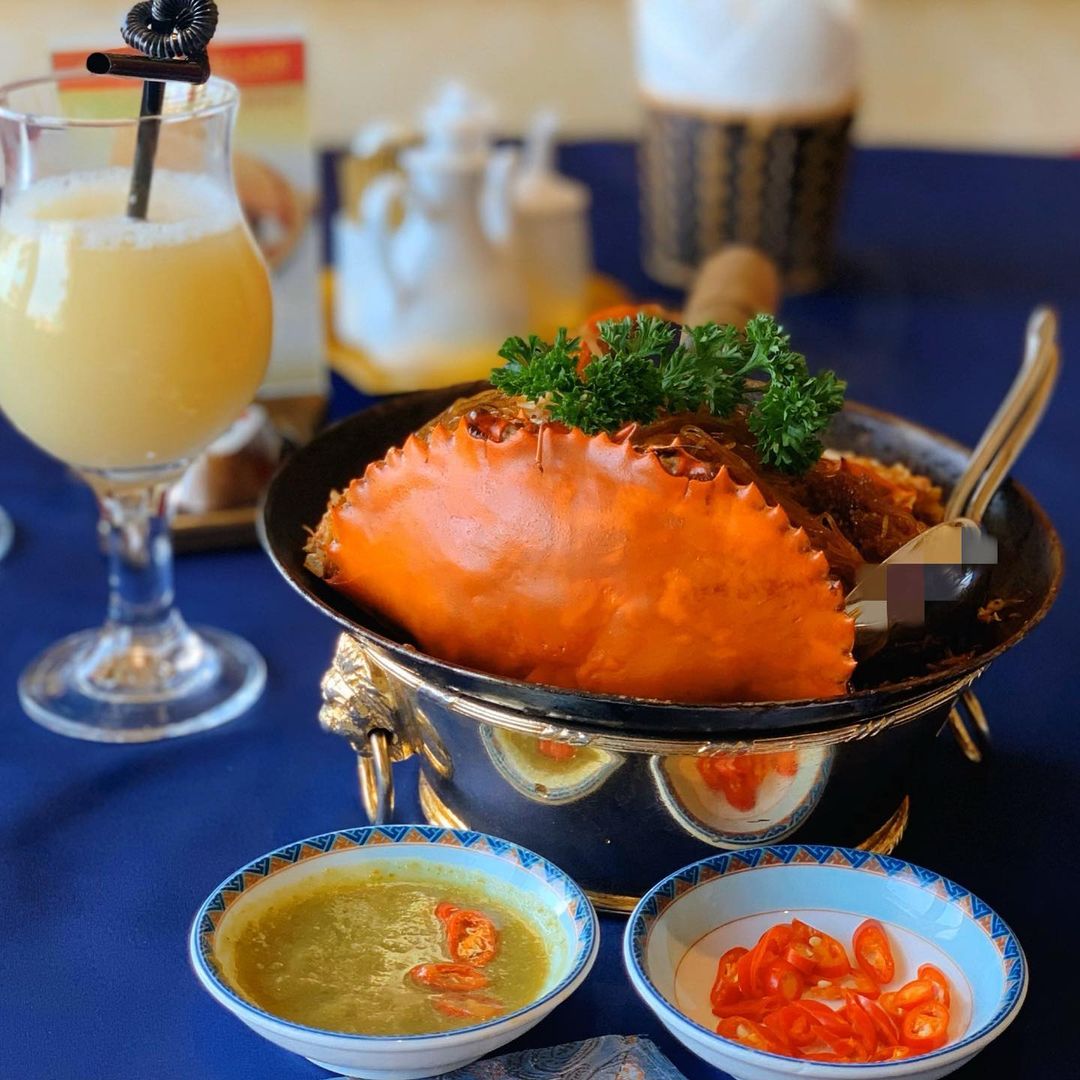 Photo: @hoabachhop0109
Address: Floor 3, 3B Le Thai To street, Hoan Kiem District, Hanoi
Opening hours: ~10 AM – 2 PM; 6 PM – 10 PM
Price: 150,000 – 220,000 VND
Thai Deli
For anyone seeking a tranquil ambiance to host cozy family or friends' gatherings, Thai Deli is the right place for you. Well-regarded with a distinctive buffet self-serving style at a reasonable price, this restaurant gives guests an opportunity to enjoy numerous excellent authentic Thai dishes. Notable delicacies listed as fried rice with spicy stir-fried chicken, Thai seafood salad, and original Thai hotpot which are prepared by the professional chefs here. Besides, what sets Thai deli apart from these other restaurants is that it always spends little gifts like lovely toys for children as a way of promoting its superb services.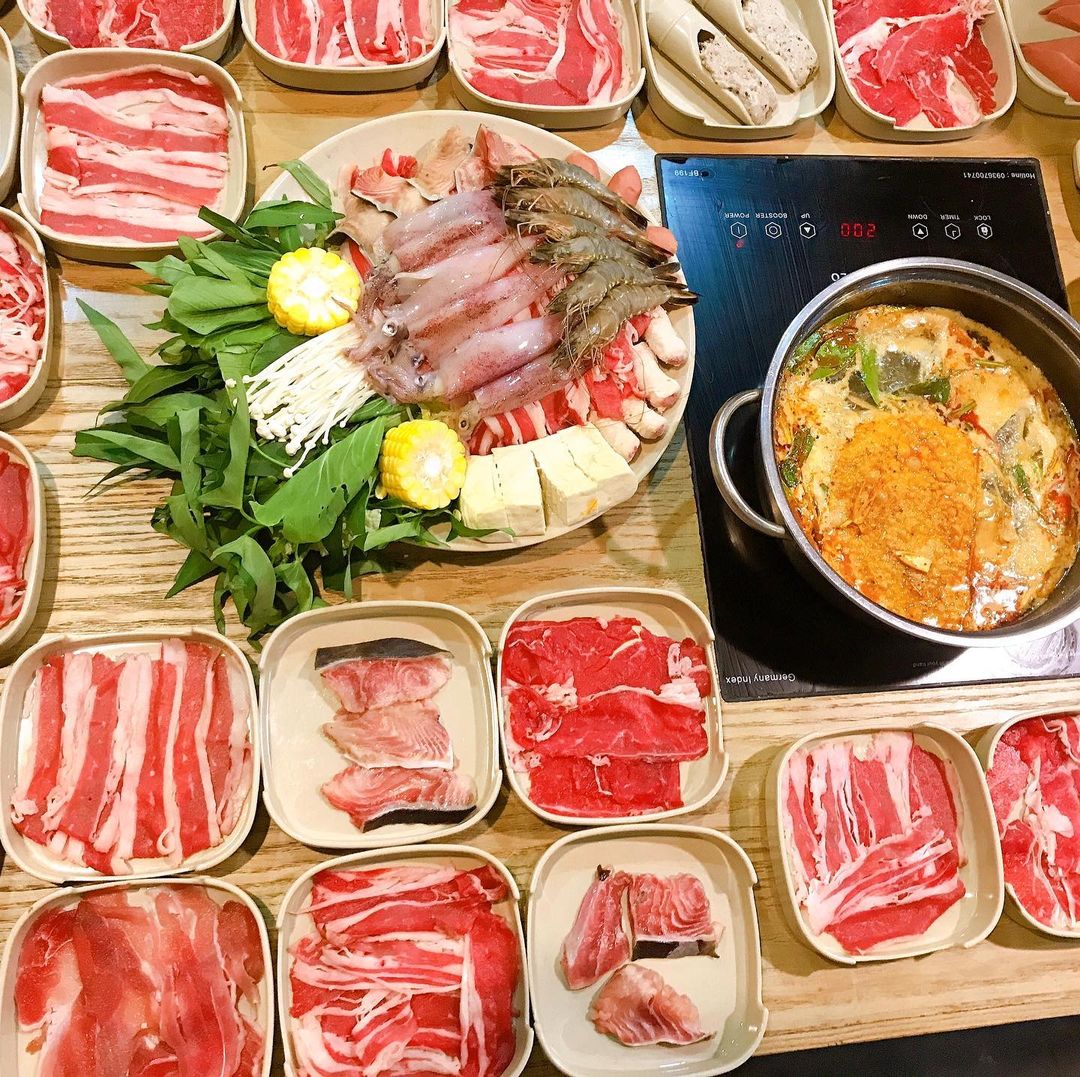 Photo: @thaideli.buffetlauthai
Address: 62 Mai Hac De street, Hai Ba Trung District, Hanoi
Opening hours: 11 AM - 2 PM, 5:30 PM - 11 PM
Price: 100.000 – 300.000 VND
Gusto Thai
Being a relative newcomer to the Thai food scene in Hanoi, but it serves the best dishes the capital city has to offer. The restaurant is designed with dark-colored furniture and beautiful wood carvings of Apsara artisans. Take a quick look at the menu here, customers can find a feast of treats that satisfies even the most fastidious gourmets. Gusto Thai is well-known for many outstanding dishes of Thai cuisine, including Thai green and red curry (from chicken, pork, beef), Gai Hoh Bai Teoy (Thai chicken with pandan leaves) and Pat Thai (stir-fried noodles with shrimp or other seafood). For a typical dining out, the usual array of salads, soups, and noodles (kao soy is another standout) will be a safe choice. For anyone seeking something more adventurous, first head to the specialties section of the menu and ask for the hot curry catfish, which serves crispy fillets of catfish over a bed of eggplants in a heat-cranking spicy curry. It also offers different spicy levels to enhance the unique flavor of each delicacies. Focusing on natural and fresh ingredients, Gusto Thai food catches traveler's hearts not only by the savory flavor, but also by the techniques and secret recipes of experienced Thai chefs.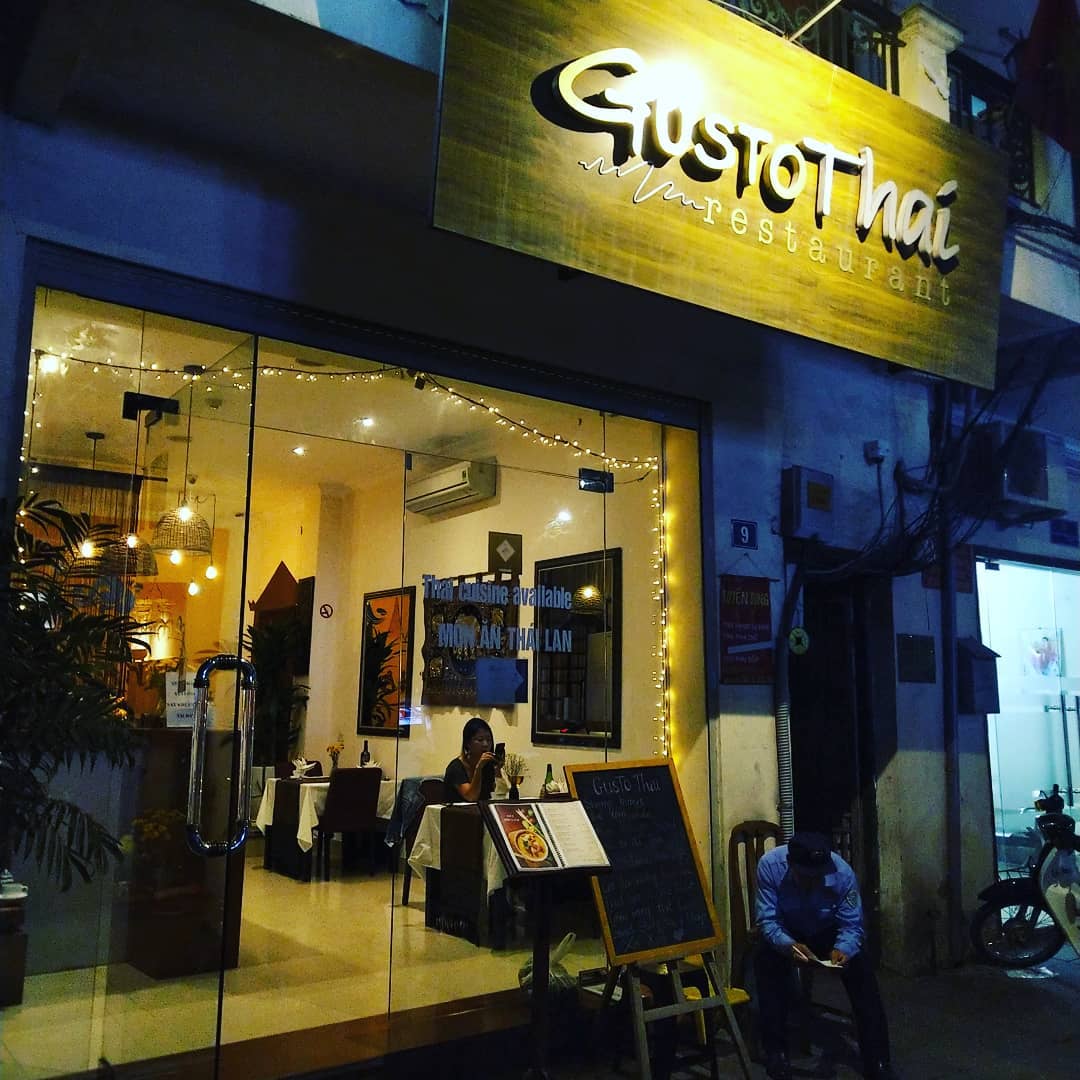 Photo: @trung.nguyen.qt
Address: 9 Phan Chu Trinh street, Hoan Kiem District, Hanoi
Opening hours: 9 AM -11 PM
Price: 50,000 – 330, 0000 VND
Conversations (0)
Join the conversation
Conversations
Join the conversation
ALL COMMENTS (0)
There are no comments. Add your comment to start the conversation.
read next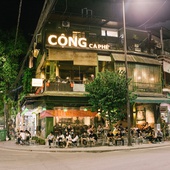 It would be just "wrong" not to write about Hanoi's coffee in its city travel guide, simply because coffee merits every mention, notwithstanding an icon of Vietnam's capital.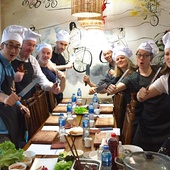 Hanoi reveals to be unbeatable when it comes to the affordability, accessibility, and quirky flavors of the food. Amidst a flurry of new restaurant openings, we pick out 10 of the newest and greatest brands that you can consider for a passionate evening out.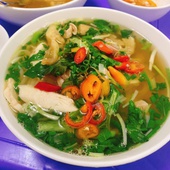 Pho is dearly considered as one of Vietnamese best foods with its unmistakable taste, which is famous over the globe.