Roman Catholicism in Vietnam
The Roman Catholic Church in Vietnam belongs to the worldwide Catholic Church, under the spiritual leadership of the Pope and curia in Rome. Vietnam ranks fifth on largest Catholic population in Asia, after the Philippines, India, China and Indonesia. According to Catholic Hierarchy Catalog "there are 5,658,000 Catholics in Vietnam, representing 6.87% of the total population.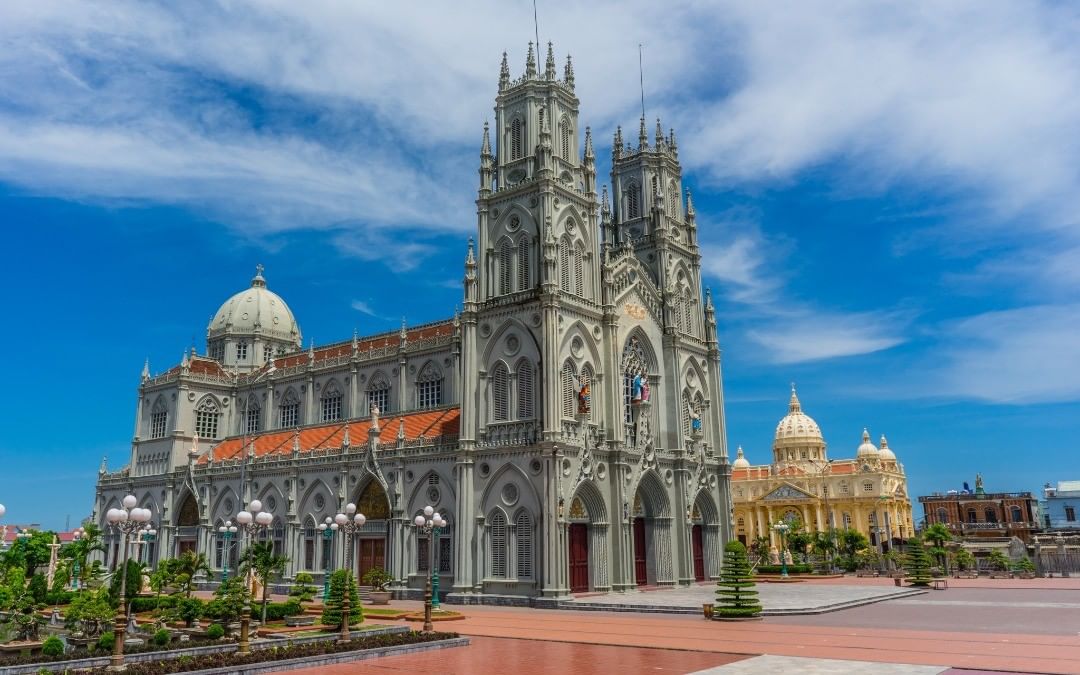 Kien Lao Church, Nam Dinh Province. Photo: @catalin_chitu_22_photography
There are 26 dioceses (including three archdioceses) with 2228 parishes and 2668 priests." Three archdioceses are located in Hanoi, Hue, and Ho Chi Minh City. At the beginning of the 16th century, the first Catholic missionaries visited Vietnam from Portugal. However, only after the arrival of Jesuits in the first decades of the 17th century did Christianity begin to establish its positions within the local population.
Beliefs and practices of Catholicism in Vietnam include: belief that Jesus Christ is Divine, possession of the "threefold ordained ministry" of Bishops, Priests and Deacons, belief that the Church is the vessel and deposit of the fullness of the teachings of Jesus and the Apostles from which the Scriptures were formed, the use of sacred images, candles, vestments and music, and often incense and water, in worship, veneration of Mary, the mother of Jesus as the Blessed Virgin Mary and veneration of the saints and many other belies and practices that follow the general Catholicism.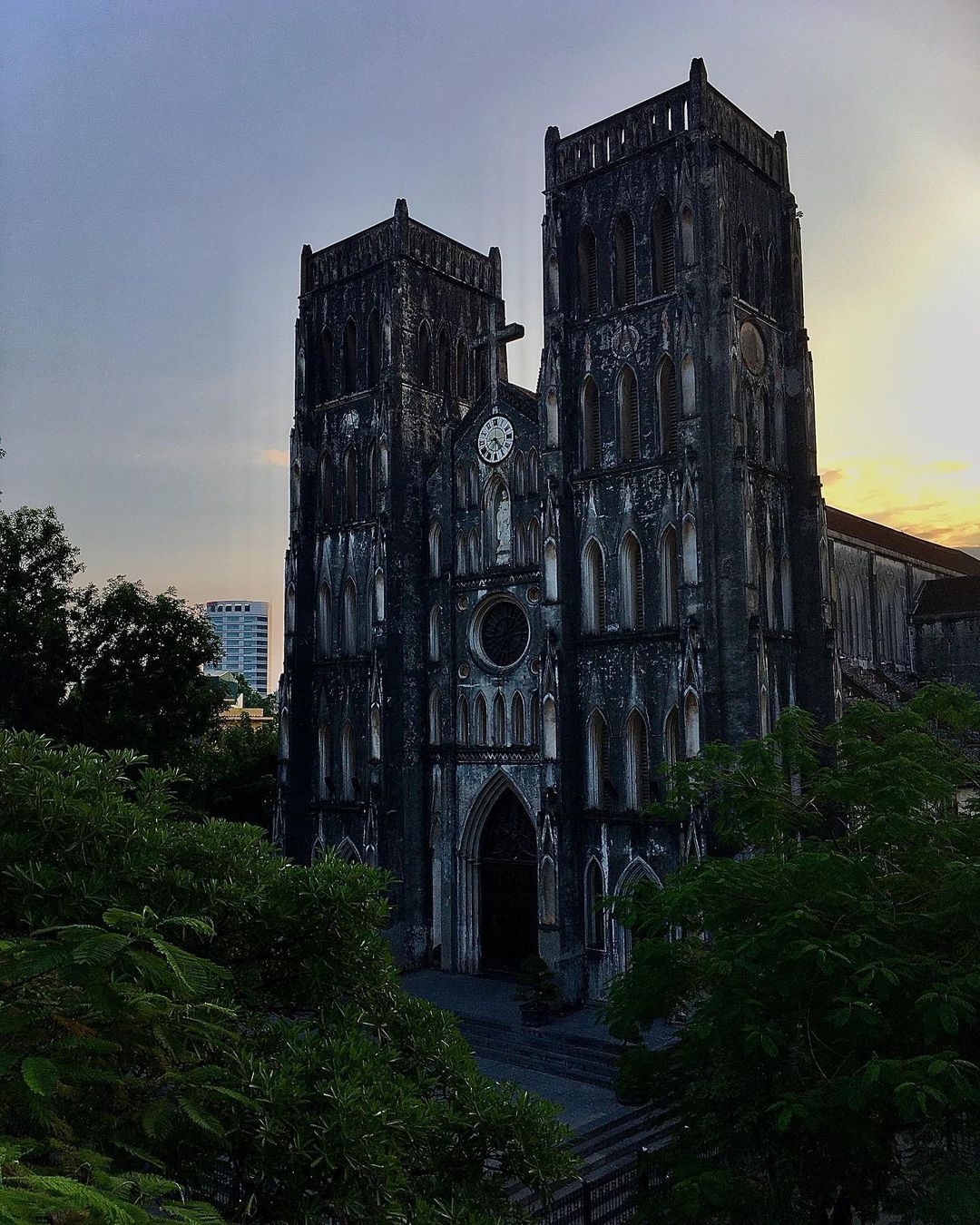 St Joseph's Cathedral, Hanoi. Photo: @tony.hughese.3720
If you are a Catholic and want to practice your faith in churches, there are a considerable number of churches ranging across Vietnam. In Hanoi, the most famous and also the biggest church is, interesting enough, the Big Church or St Joseph's Cathedral. It is located on Nha Chung Street, a short distance from the Hoan Kiem Lake in the center of Hanoi and its architecture is intended to resemble the Notre Dame of Paris. Cua Bac Church and Ham Long Church are also well-known in Hanoi.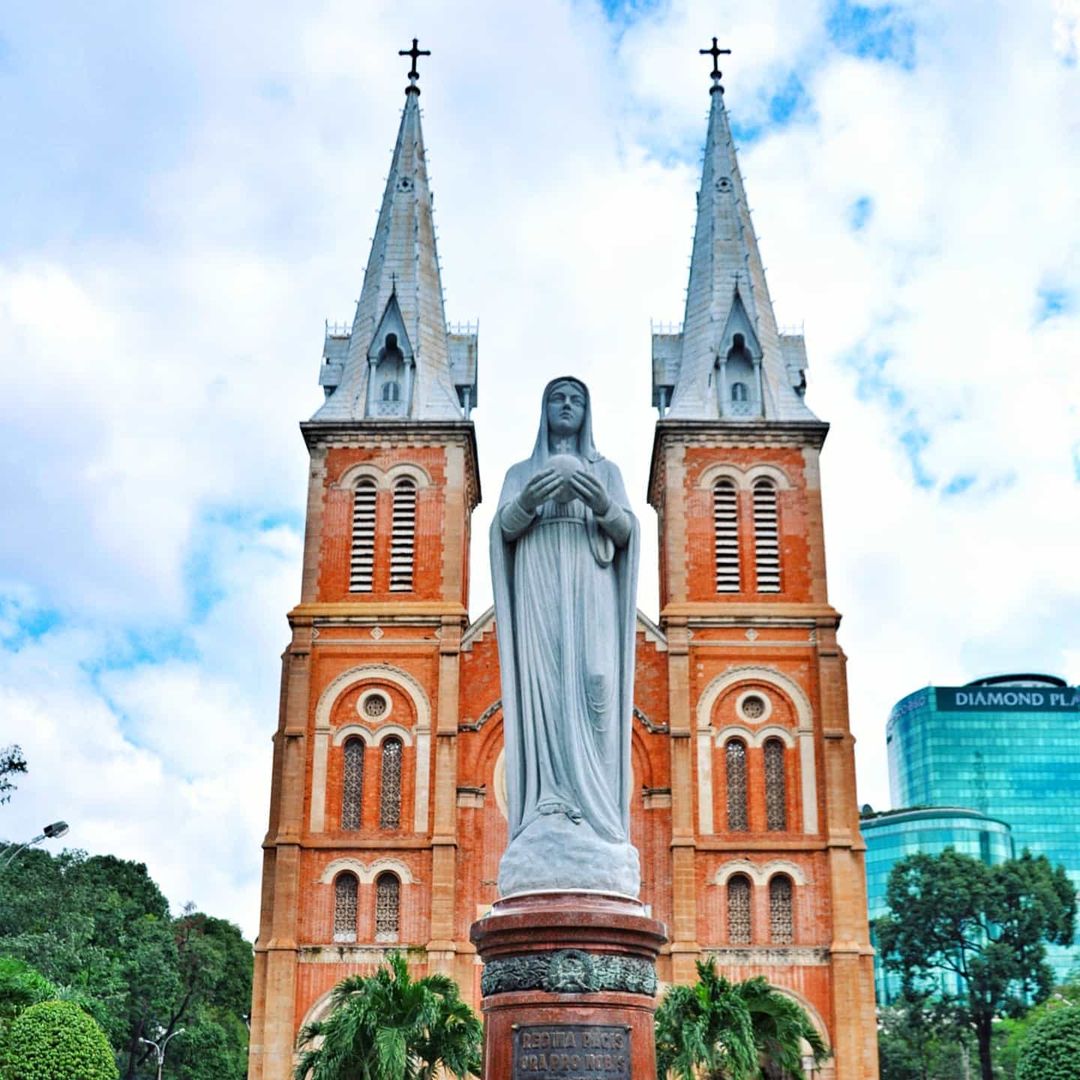 Notre Dame Cathedral, Ho Chi Minh City. Photo: @akatstory
In Phat Diem Town, Ninh Binh Provice, there's an extraordinary Phat Diem Church which was built entirely of stone and wood. In the middle of the country, Hue City, Phu Cam Cathedral is the famous and oldest, which possesses the exquisiteness of modern architecture.  Heading South to Ho Chi Minh City, the Notre Dame Cathedral of Saigon (official name is Immaculate Conception Cathedral Basilica) is the largest and most impressive church with two 60-meter bell towers which attracts thousands of visitors each years.  
Conversations (0)
Join the conversation
Conversations
Join the conversation
ALL COMMENTS (0)
There are no comments. Add your comment to start the conversation.
read next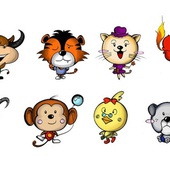 The dragon year can be a booster-for-all for all other zodiacs.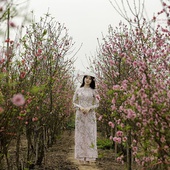 Vietnam's cultural richness stands out with a variety of traditional festivals.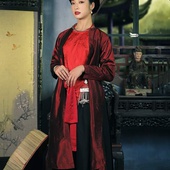 Vietnam is known for its cultural diversity with 54 ethnic groups, in which, Kinh or Viet people accounts for nearly 90% of the whole population.