National Flag
The National Flag of Vietnam is the official flag used by the Vietnamese government since the French Revolution (1945 -1954) to mobilize the people to resist the French colony. After some minor modifications, the flag takes its present design with red background and yellow star. The designer of this flag remains a big question mark and there is hardly any clue to find out the answer. Some people think that it is the work of a revolutionist named Nguyen Huu Tien while others believe that it was created by Le Hong Phong and Nguyen Thi Minh Khai, two famous figures in the French resistance in the 1940s.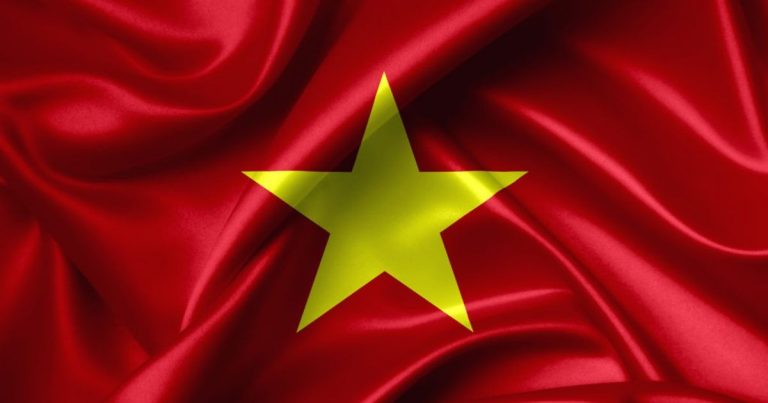 Vietnamese Flag

The flag design has a special meaning attached to it. It has a rectangular shape with the width equal to two-thirds its length. The flag background is dyed fresh red. Red is an intense color that recalls the French revolution in the past and represents the societal revolution at present. Also, others think that it refers to the blood sacrificed by many Vietnamese soldiers in the great fights against foreign invaders.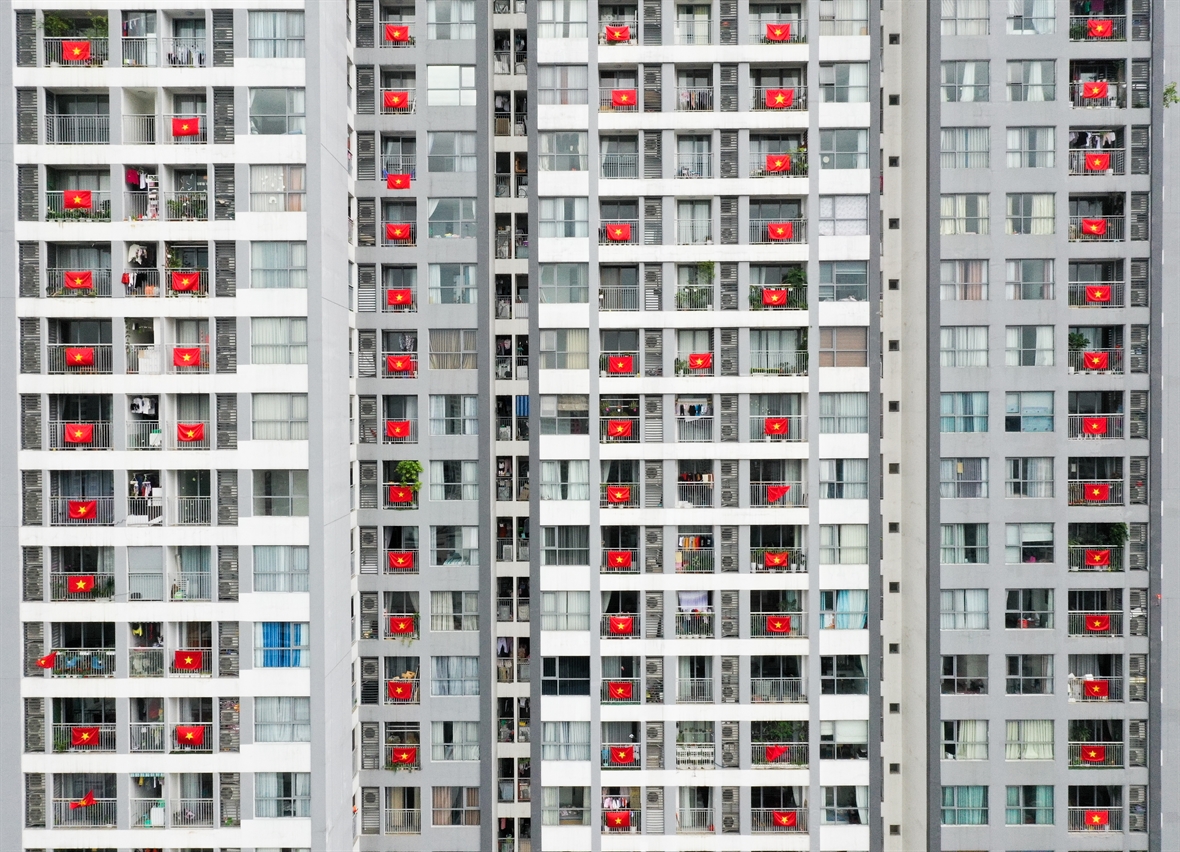 Vietnamese Flag Raised during Covid 19 lockdown to thank healthcare workers. Photo: Instragram @prabster

At the center of the flag is a big yellow pentagram.  This star represents five main classes in Vietnamese society including intellectuals, farmers, workers, businessman and militaries. It also shows the solidarity and connection of these five classes in the society in particular, and Vietnamese as a whole in general. The yellow color of the star is the color of Vietnam's ethnic that also appears on other national symbols such as the national emblem. The pentagram is also the only item that is shown on the flag.
Conversations (0)
Join the conversation
Conversations
Join the conversation
ALL COMMENTS (0)
There are no comments. Add your comment to start the conversation.
read next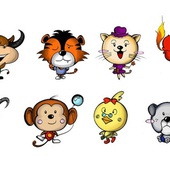 The dragon year can be a booster-for-all for all other zodiacs.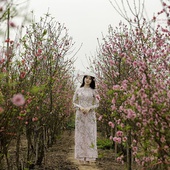 Vietnam's cultural richness stands out with a variety of traditional festivals.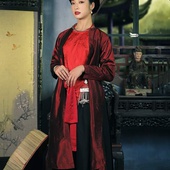 Vietnam is known for its cultural diversity with 54 ethnic groups, in which, Kinh or Viet people accounts for nearly 90% of the whole population.