Phu Quoc Resorts
2 best resorts in Phu Quoc
Phu Quoc's resorts are among the best in Vietnam, with a wide selection from bungalows to high-end luxury villas. In general, prices vary from $100 and above for the upper end resorts, but you can find decent stay for $50-60 range. The best resorts in Phu Quoc includes Shell resort, La Veranda Resort, Salinda Resort, to name a few. The best seasons to enjoy your resort stay in Phu Quoc is between October and April the year follows when the weather is dry. During summer month from May to August, one can find great deals in Phu Quoc.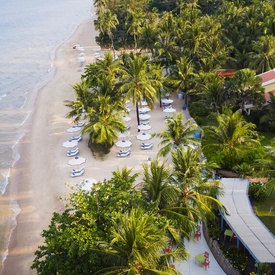 1.
Address: La Veranda Phu Quoc, Tran Hung Dao, Phu Quoc
Price: from $210/room/night

Show more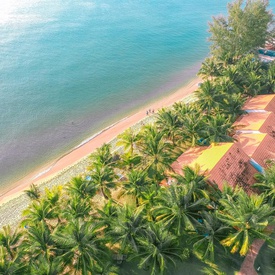 2.
Address: Famiana Resort, Phu Quoc
Price: from $165/room/night
Best known for: Family-friendly rooms and activities
Show more