Ho Tram
Blessed with soft white sand and unspoiled waters, Ho Tram beach is attracting more and more Ho Chi Minh local people seeking a quiet retreat during the weekends and also international tourists with the newly built resorts, spas and especially Vegas-style casino, which is few and far between in Vietnam.
Location
Ho Tram is located in Ba Ria – Vung Tau province, about 125 km southeast of Ho Chi Minh City. Ho Tram is blissfully undeveloped and pristine with palm-shaded beachfront and a pretty lagoon nearby. Yet it is poised to become a major resort destination together with its beach Ho Coc. In fact, it is listed in Lonely Planet as the third highlight to do around Ho Chi Minh City.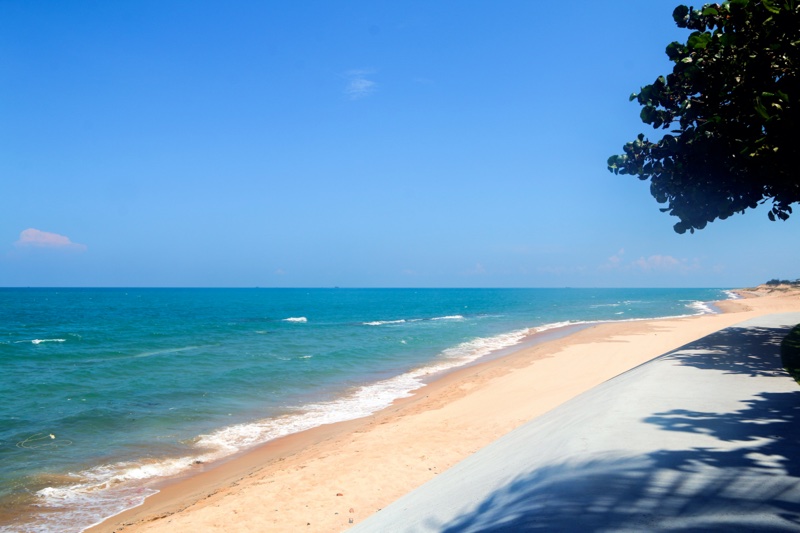 Ho Tram Beach
Things to know before you go
Because the place is considered as a getaway from the bustling city, it offers few means of water sports or similarly energetic types of entertainments. Instead, most people come here to relax by lying on the soft sand or taking a few swim in the refreshing sea water. From Ho Tram, after swimming in the immaculately clean sea, tourists can take a local excursion to Binh Chau Hot Springs which are well-known for therapeutic mud baths and hot springs that can help circulate one's blood and eliminate mental disorders. This area of Ho Tram is also the habitat of dozens of thousands rainforest, where tourists can spot many different species of birds, monkeys and other wildlife animals. All these experiences combined together will definitely be a memorable trip.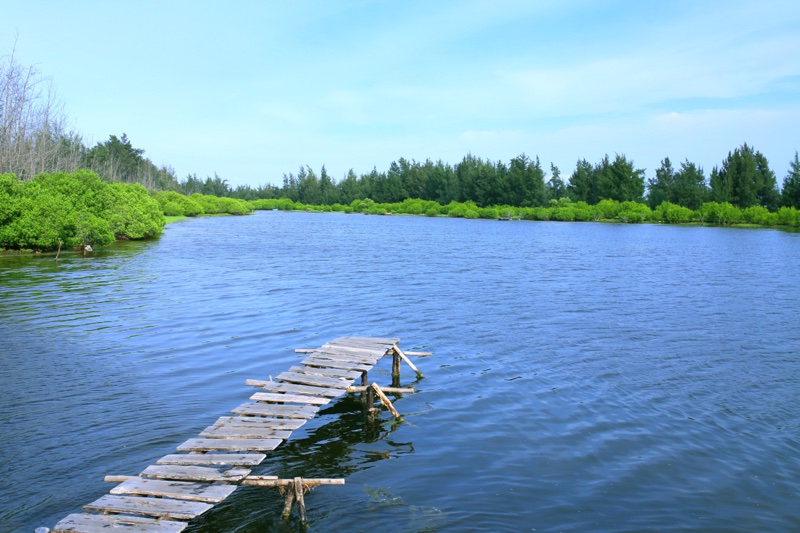 A small lake in Ho Tram
How to get there
Most people get to Ho Tram from either Ho Chi Minh or Vung Tau. Thus, if you start your trip in Vietnam from Hanoi, you must first get to one of those two cities. Please also note that Ho Tram is much more remote than Vung Tau beach, and therefore getting there is rather treacherous by public transport.
By plane
There aren't any direct flights from Ho Chi Minh to Vung Tau. But if you are traveling from Hanoi, you may want to shorten the traveling time by taking a flight from Hanoi to Ho Chi Minh. From Ho Chi Minh city, it is possible to arrange a car, take a taxi or book a shuttle bus through a hotel at Ho Tram.
By train
Similarly, it is best to get to Ho Chi Minh by train and then arrange car, taxi or shuttle bus to the beach. If you wish to save money, it is possible to take a public bus to Vung Tau city first or, even more adventurous, rent a motorbike and ride all the way there.
By bus
The idea is still the same when travelling with commercial buses. Get to Vung Tau first and then arrange taxi, car or shuttle bus through hotels on the beach. If you book a room at one hotel, most likely the shuttle bus will be free of charge. If not, the fare will vary according to the type of service you want to have.
Best time to visit
Most local people choose to visit the beach during the high-temperature months of the year, which are, in particular, May, June, July and August. During this time, the weather can be scorching hot but thanks to the sea breeze, it will be a little cooler than staying in the city. Some international tourists, nevertheless, cannot stand the heat and humidity and will choose to visit the pristine beach in other months, which is totally possible. 
In fact, other months of Spring from February to April are also a great time to enjoy Ho Tram, when the weather are not inconveniently hot and yet sunshine are still abundant. It is also possible to visit have a little swimming in Ho Tram during fall, from August to November. However, you will be likely faced with some chilling wind and rather waves.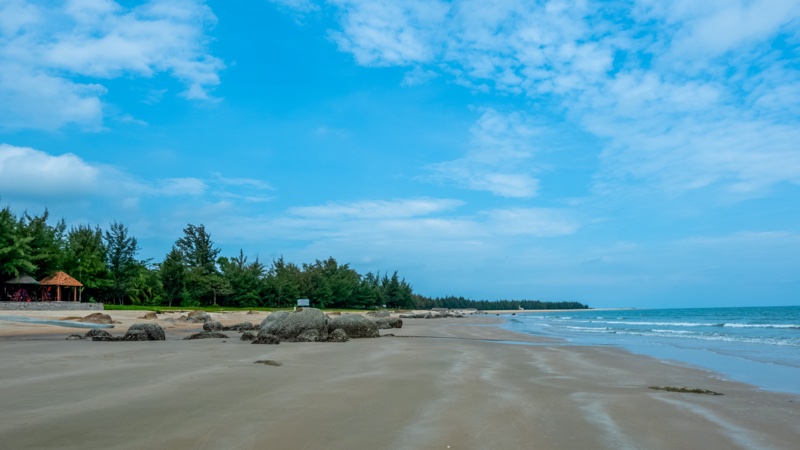 Beautiful beach in Ho TRam
Useful Information
Location: Ho Tram, Vung Tau, Vietnam
Best for: Solo, couple, family, group
Entrance: Free
Hours: 08:00am to 20:00pm
Conversations (0)
Join the conversation
Conversations
Join the conversation
ALL COMMENTS (0)
There are no comments. Add your comment to start the conversation.
Other beaches near Ho Chi Minh City