Mui Ne
Just 3.5 hours from Ho Chi Minh City, Mui Ne is a real paradise for beach fans.
Location
A popular beach heaven in Vietnam, Phan Thiet has been internationally recognized as a desirable destination for those who are inclined to a holiday in tropical coastal areas.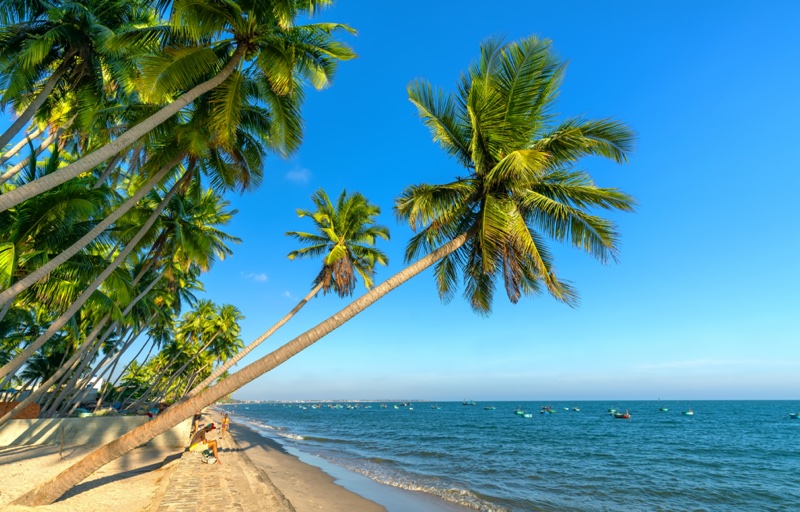 Beautiful tropical beach in Mui Ne
With its best assets stemming from the ocean, Phan Thiet city has a regional culture closely connected to the sea and a cuisine that majorly bases on the most divine seafood. 
Things to know before you go
As home to one of the most beautiful beach in South East Asia, Mui Ne, the city emphasizes on and seeks to improve the local tourism by keeping the scenery beaches clean and providing multiple recreational services aside swimming. Beside, other landscapes located in close proximity to the beach of Mui Ne such as the sand hills, picturesque gulfs, islets, Khmer ancient towers, religious architectures and markets will see to fulfilling your experiences to a larger extent.
Standing by its title as the resort capital in Vietnam, Mui Ne has a host of luxurious bungalows, resorts, hotels aligning by the sea, catering to the needs for a comfortable living of the pleasure-seeking tourists and fulfilling their experiences in this tropical paradise.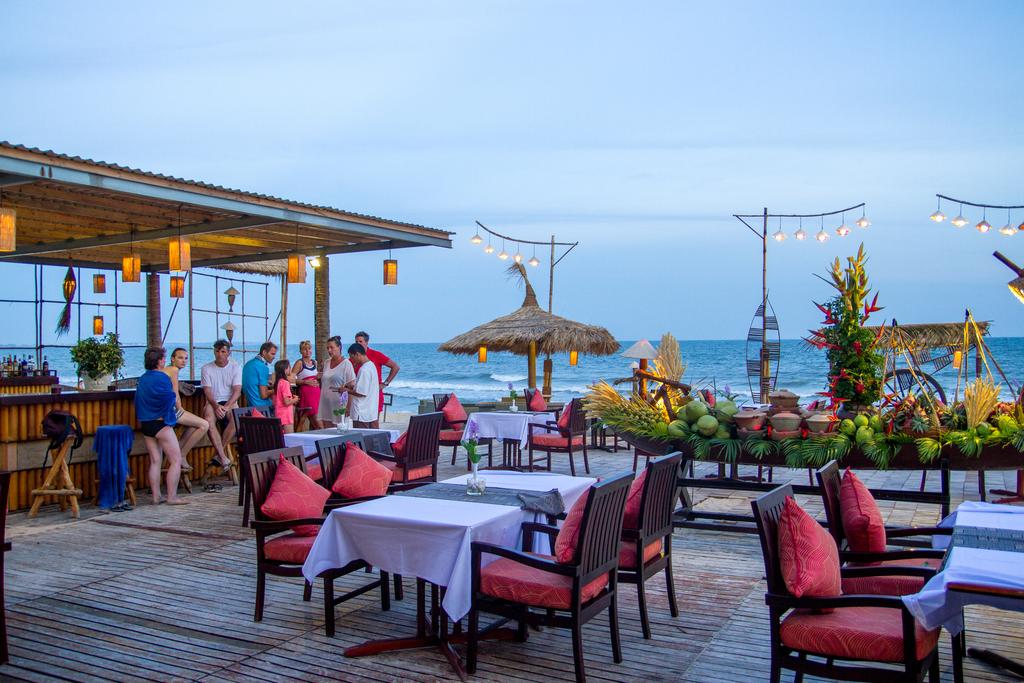 Bamboo Village Beach Resort & Spa
How to get there
By plane
There is yet an airport in Phan Thiet City, which is why one must land at Cam Ranh airport (Nha Trang City) or Tan Son Nhat airport (Ho Chi Minh City), from where one can travel to Phan Thiet by train or directly to Mui Ne by car/bus provided by tourist agencies and bus lines (travel management companies offering car/ bus drives to predetermined destinations).
By train
The closest train station is Muong Man station, which is 12km away from the heart of Phan Thiet city. As this is one of the stops on the North-South train route, it is a convenient option for those who depart from either city. However, while it takes merely a few hours for travelers from Ho Chi Minh City it may take more than a day for those from the other; and you should be prepared for the travel fatigue by booking trains with soft-cushioned seats or with beds.
By car/bus
The most popular choice for those who travel to Mui Ne from any regions within the 200-km proximity from the city, direct car/bus drives are available at multiple tourist or travel agencies, nearly at anytime in the year. To further your comfort, vehicles with beds are offered at these venues, but at higher prices. Some of such are Sinh Café, Phuong Trang…
Best time to visit
Normally, the most suitable time for a trip to Phan Thiet falls in the first half of the year; that is, from January to June. During this time, the weather is pleasant and the waters are clear. For backpackers, however, the light rains in May may be a disturbance. On the other hand, one should avoid travelling to Mui Ne or Phan Thiet in July or August, when the water is in bad from due to the heavy rains, discoloring sand and alga.
The sea city is not as sunny and boisterous in Spring as it is in Summer, which is why tourists coming to Mui Ne in the first quarter of the year will find the sacred serenity at the beaches during days and even nights. Roaming the sea at night, thus, has become a popular ritual for spring travelers. The sea at dawn is just as enchanting as it is at night and tourists are encouraged by the locals to get up in time for the impromptu fish markets at the beaches or to enjoy the chilling ocean breezes under the red sun.
For those who prefer a more exciting vacation, April, May and June will be the right time for a full-scale summer under the sun. This is the time when the number of tourists peaks and the whole city, thus, is engaged in sleepless nights and hot days. However, unlike the cool temperature in spring, the heat might be overwhelming in Mui Ne in summer.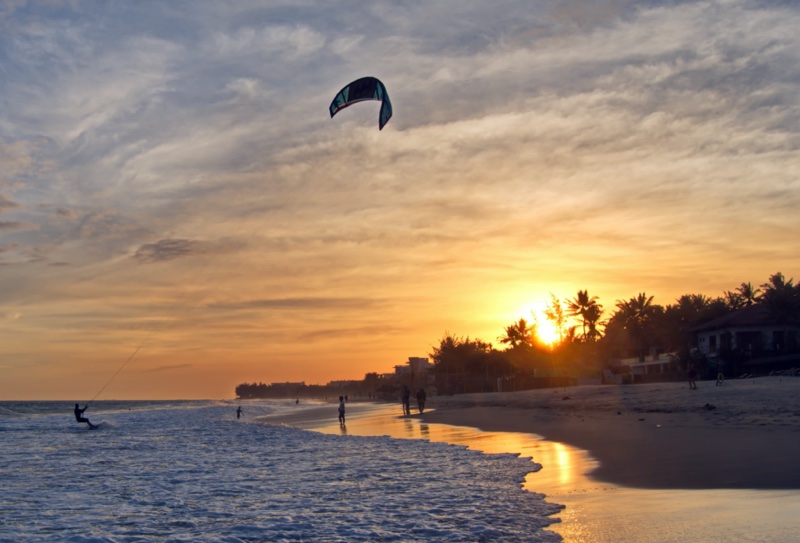 Sport activities in Mui Ne
The seafood is available and delivered fresh all year round, which is why it should not be a concern for travelers upon deciding when to reach Mui Ne.
Useful Information
Location: Mui Ne, Phan Thiet, Vietnam
Best for: Solo, couple, family, group
Entrance: Free
Hours: 08:00am to 20:00pm
Conversations (0)
Join the conversation
Conversations
Join the conversation
ALL COMMENTS (0)
There are no comments. Add your comment to start the conversation.