Sam Son Resorts
2 best resorts in Sam Son
Sam Son is a beach hotspot near Hanoi for weekend escapes. The destination is brimming with a plethora of resorts on the waterfront. The most famous names are FLC Luxury Hotel Sam Son and FLC Sam Son Beach & Golf Resort with room rates starting from US$85 - US$190. During your stay here, you can experience a vast range of superior facilities such as massive swimming pools and golf courses.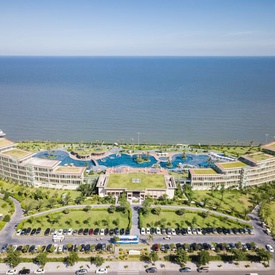 1.
Location: Quang Cu, Sam Son, Thanh Hoa
Distance from Hanoi: 139.37 km ( 86.60 mil)
Transfer time: 2.79 h
Show more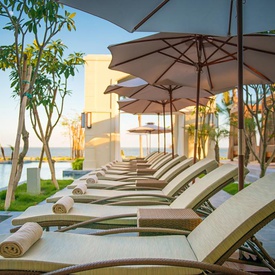 2.
Location: Flc Beach Golf Sam Son, Thanh Hoa
Distance from Hanoi: 140.17 km ( 87.10 mil)
Transfer time: 2.80 h
Show more