Ho Chi Minh City Resorts
2 best resorts in Ho Chi Minh City
One of Vietnam's biggest and most dynamic cities, Ho Chi Minh City is definitely a must-go place if visitors want to know more about the urban life in Vietnam. There are many beautiful resorts conveniently located just around the outskirts of the city, giving tourists invaluable opportunities to enjoy the peaceful atmosphere just some kilometers away from the center of the most vibrant city in Vietnam. Some of the most notable resorts worth considering are La Maison De Campagne Resort, An Lam Retreats and Thao Dien Village, where prices vary from $100-$300. If you don't mind drifting further off-field, there are a great many choices of beach resorts within 4 hour drive from Ho Chi Minh City.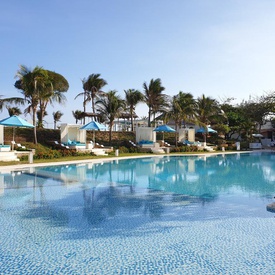 1.
Location: 44 Tinh Lo 44A, Long Hai, Ba Ria, Vung Tau, Viet Nam
Distance from Ho Chi Minh City: 83.06 km ( 51.61 mil)
Transfer time: 1.66 h
Show more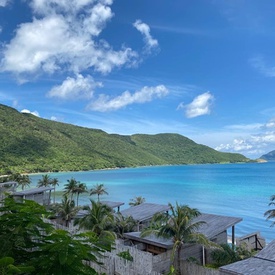 2.
Location: Six Senses Con Dao, Vung Tau
Distance from Ho Chi Minh City: 234.72 km ( 145.85 mil)
Transfer time: 4.69 h
Show more