Halong Bay Resorts
2 best resorts in Halong Bay
Leisure seekers come to Halong Bay to soak up the laid-back ambiance in the middle of jade-green water. This premier beach destination occupies a sheer variety of contemporary resorts at a very reasonable price. One night stay in Vinpearl Resort & Spa Halong costs from US$160. If you seek a more budget-friendly accommodation, look no further than Cat Ba Island Resort & Spa with a price from only US$64. The best time for vacation by the sea in Halong Bay is from September to May while the rest of the year offers great deals and promotions.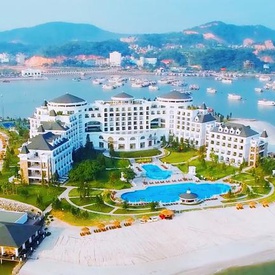 1.
Location: Vinpearl Halong Bay, Quang Ninh
Distance from Hanoi: 124.24 km ( 77.20 mil)
Transfer time: 2.48 h
Show more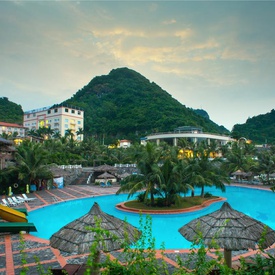 2.
Location: Cat Ba Island Resort, Cat Ba
Distance from Hanoi: 123.85 km ( 76.95 mil)
Transfer time: 2.48 h
Show more